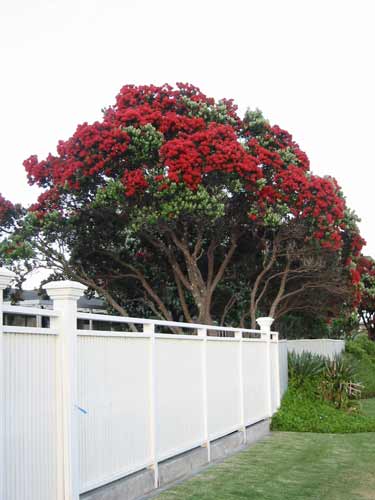 The Christmas Tree of New Zealand. That's the Pohutukawa tree and it's quite a sight. Bedecked as it is, in its Christmas colours as December rolls along (our summer). It glows brightly for a week or so and then it's gone. Much like Christmas…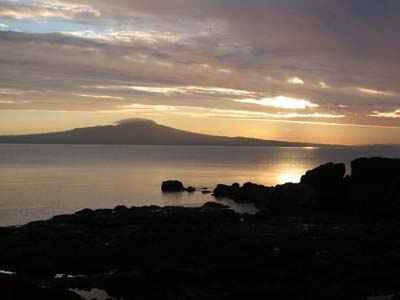 Just 5 minutes drive from where we live. The splendour of Rangitoto – a now dormant volcano. (I hope so) It's barely a 25 minute walk in the morning, and the view, as you can see is just magnificent. There are plenty of pictures and I've kept them a bit large, so have a coffee while they download. Shouldn't take more than 2-3 minutes.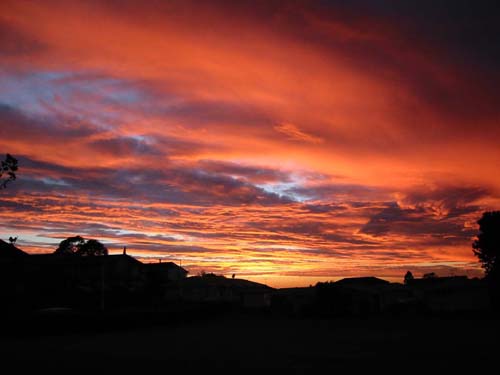 Oh what a wonderful morning. This is nature at its best and if we don't run into a rainbow we'll run into skies that Rembrandt captured so many centuries ago. You've got to be on the road pretty early to catch this splendour. But it sure beats sleeping.
I think I'll just stop blabbering and let the pictures do the talking…Enjoy 🙂 (And know what you're missing!)