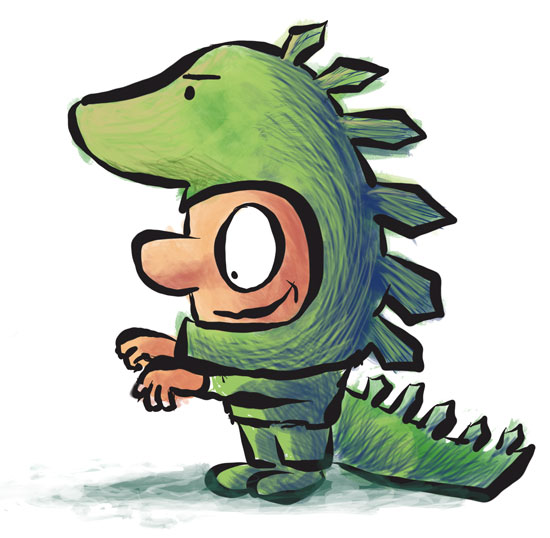 Psychotactics Philosophy
How do we know where we're going?
When I started Psychotactics, I had just one plan in mind: to earn enough to pay the bills—and then have more left over for the fun things in life. Any philosophy seemed almost too lofty—even wasteful.
Yet, philosophy is the unseen, often the unknown. When it's put down on paper, it breathes and lives. And it becomes the guiding principle of your life and how you conduct your business. These three guiding principles keep us on an even keel. When we're feeling a little uppity, or even grumpy, they bring us back to who we are and what we stand for. And why we choose to do what we do.
I suppose we could break our philosophy into two segments: personal and business. Let's start with the business philosophy of "care, guidance and protection".
Care, Guidance and Protection
Webster's Dictionary defines a client in an unusual way
Webster's has many definitions of a client, but one definition caught my fancy. It said: one who comes under your care, protection and guidance.
I don't think I've ever seen a better definition.
Care, protection and guidance makes us understand that a client is like our own child. It puts an enormous responsibility on our shoulders to get the client from one stage to another. Care means we have to plan the journey for the client. To foresee their needs well in advance, and then provide for those needs.
Protection is a slightly harder task
At Psychotactics, we don't believe in the concept of instant results. And yet  as humans, we tend to stray towards quick and easy.
If we create crappy products and services, all we're doing is driving our clients right into a trap. To protect, we must give them enduring skills. Skills that enable them not just to move forward and prosper, but also allow them to ignore the temptation of the quick and easy.
Guidance means having to make interesting decisions
When a client asks us for our guidance, we have to give them an honest answer. For instance, a client of ours was doing the headlines course and the info-products course. He asked if it were fine to do the cartooning course as well.
What would you say if your child took on too much?
We have to use the same prudence when working with our clients. We have to guide them along, anticipating their needs and helping them come to their own decision.
And that's the business philosophy, at the top level. But it goes a bit deeper and involves of all things, a tuna sandwich.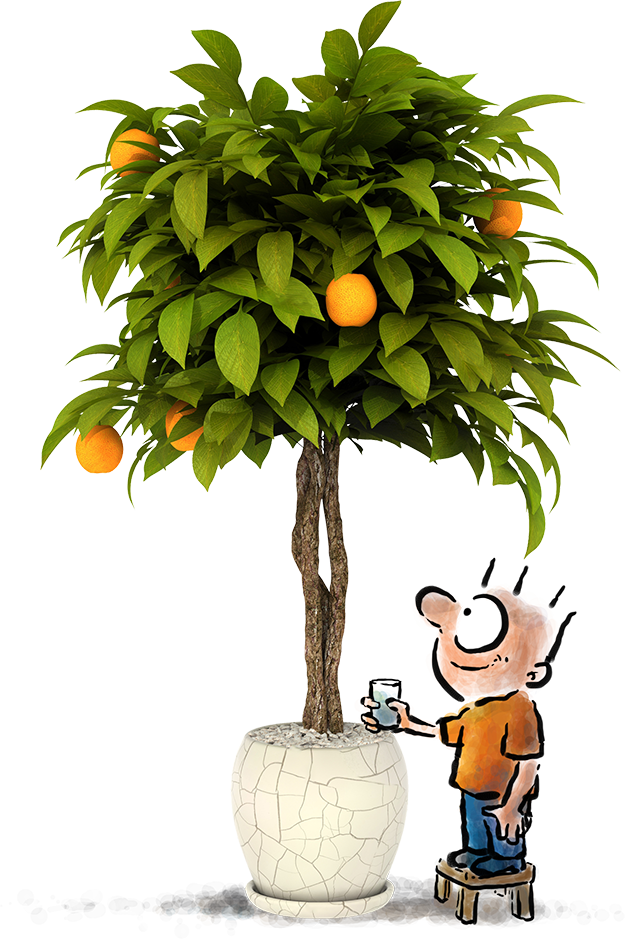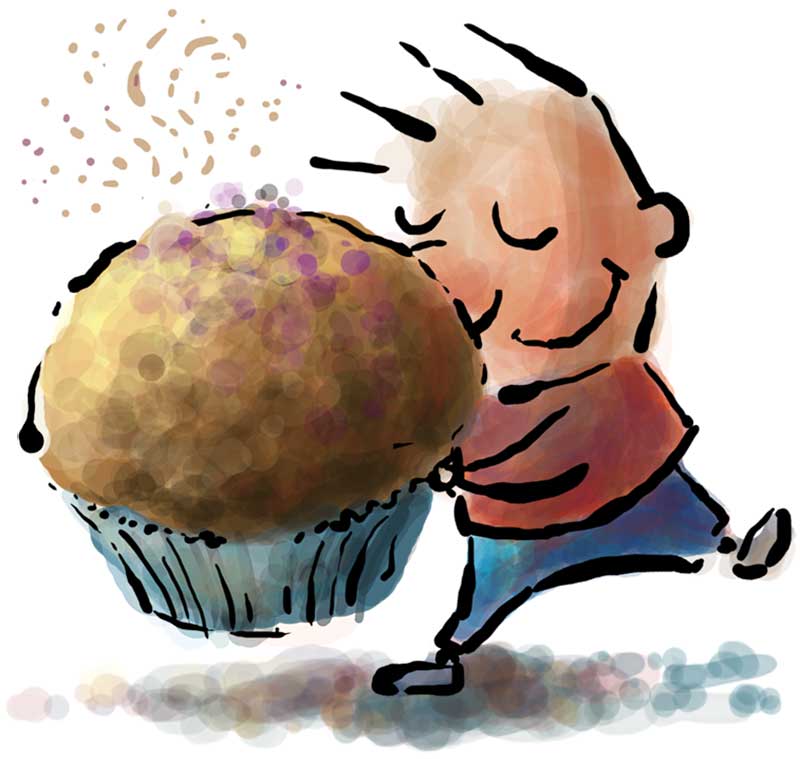 Tuna Sandwich
There's a story about Calvin and Hobbes
Calvin and Hobbes are two characters in a popular comic strip. Christmas is around the corner and both of them are making their lists for Santa. Calvin doesn't shy away from writing a long, detailed list that involves rocket launchers, a train set and other stuff that a six-year-old would desperately need on Christmas day.
Hobbes, on the other hand, wants a tuna sandwich.
Of course, Calvin thinks Hobbes is nuts. Why would Hobbes settle for just a tuna sandwich when he can have anything he wants?
Inevitably, Christmas day rolls along. The scene shifts to Calvin stomping around the place, shouting: "I'm going to sue Santa". And in the corner, Hobbes quietly says to the reader: "I got my tuna sandwich."
So what is your tuna sandwich?
Calvin would think we're nuts too. Since 2007, our balance sheet has been extremely predictable. We worked out what we needed to have a comfortable life, and we figured if we were to earn thrice as much as our expenses, we'd be just fine. One third of our income would go towards expenses, another third towards taxes (we have no problem with paying taxes) and finally a third would go towards savings. That would be our tuna sandwich, which meant that our income has more or less hovered around the 2007 mark ever since.
We see no logical reason in having two tuna sandwiches when one sandwich gives us all the satisfaction and nourishment we need. We restrict the number of attendees to our workshop (never more than 35); we have a very limited number of clients on our online courses (fewer than 30). We could double the number and no one would ask questions. But we like our tuna sandwich. We savour it slowly. And it keeps us very contented indeed.
Which finally takes us to the personal philosophy and yes, it's about the three-month vacation.
Three Month Vacation
I detested asking my boss for leave
In my first job as a copywriter, I probably had the best boss of all. She gave me my first break, was kind, even indulgent. There was just one problem: When I wanted to take a vacation, I needed to ask her for leave of absence.
The weird part is that she never said no.
And yet I didn't like the very idea about having to ask for leave
Later, when I started my own business, I knew I could take that break whenever I wanted, but never did. I had a blast at work, and convinced myself that work was cool. Over time I grew up, and when we started up Psychotactics, we decided to start afresh and take a three-month vacation every single year.
We started the business in August 2002.
By May 2004, we started taking our first three-month vacation. The first time around, it was actually three months back to back. However, after a while such a long break becomes tedious. Three months of travel means over 270 meals, hotel rooms, and all sorts of stuff that didn't fit in with our idea of a break. Which is why we now work for 12 weeks, then take four weeks off.
But we're no digital nomads
On our first "three-month vacation" we worked almost every day. We'd be sitting in Starbucks for hours because often that was the only free Internet connection on the road. That was back in 2004. After that we decided to have real vacations.
When we're away we don't check e-mail
We don't do any work. And we certainly don't check into the membership site at 5000bc (In the earliest days I tried to sneak in and was thrown out by the members). I won't post on Instagram and even delete my Facebook app (though I do chat with friends on Messenger). In short, we totally disconnect. We find countries that have great food (that's the first priority) and good beaches and scenery. We don't do a lot of sightseeing. Just eat, drink and a lot of sleeping and painting.
The three-month vacation fits right in with care, protection and guidance.
When I'm over-stressed and overworked, I do a stupendously lousy job. A break allows me to go quiet; to recharge and to eagerly look forward to my work and life.
And there you have it: philosophy 🙂
The philosophy isn't complex
Treating clients with respect earns their respect. Treating ourselves with respect means the three month vacation is a necessity, not a nice-to-have. And finally, we know our tuna sandwich.
Excuse us while we take a delicious bite!