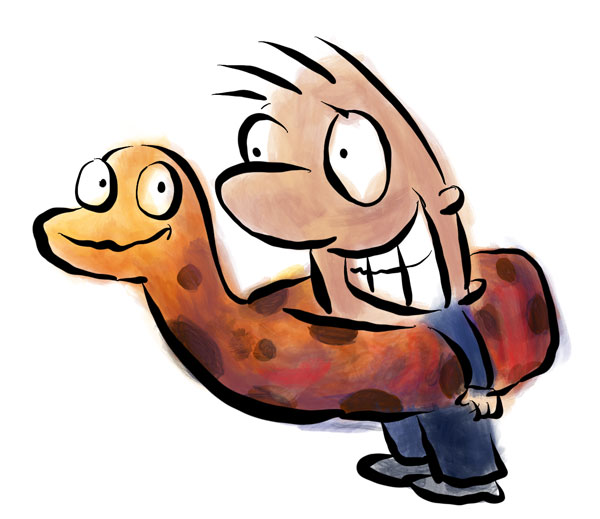 StresslessWeb (Web Design Company)
Would you rather have a website you could control ? Or a website that holds you hostage? (Why do developers insist on creating websites in a way that makes you feel trapped in your own website?)
When you ask a developer to create a new website for you, the most important feeling is to take "ownership" of the website. And "ownership" means you should be able to do whatever you want; to be able to control the website like you want. StresslessWeb is about creating websites that reduce stress. Websites that aren't about the developer, but about you.
Find out how you can have a website that works for you—without all the stress.
AWeber: Autoresponders and sending out newsletters
We've been online since 2000 and we've been with AWeber since 2004. It's a solid company that's stood the test of time. We have continued to have our email list and sent our weekly newsletters through AWeber. They sure have a strange brand name, but their service has helped us grow and sustain our business over the years. I'd recommend their service (note: it's an affiliate link).
Have a look for yourself at this link.
Ideabook (Graphic Design)
Ideabook is a very cool graphic design site. Run by the very warm-hearted and generous Chuck Green, it's a great resource for design. Check it out and I think you'll be more than happy with a detour to Ideabook.com
Grammarly (Grammar and spellchecker)
Grammarly is a useful tool for anyone who wants to perfect and clarify their communication. It is an automated proofreader. Grammarly uses powerful algorithms that check for more than 250 types of spelling, grammar and punctuation errors. It is like having a "second pair of eyes" for their important emails, blog posts, and newsletters. I now use it all the time (Note: affiliate link).
Have a look and judge for yourself: Click here
Getting your article posted efficiently
Jayaraj is a freelancer from India. He adds the Psychotactics articles to the website. He also knows his way around Aweber.
Once he is given the job with a deadline, he delivers the work on time. He updates the status of the work at frequent intervals so that we are well informed about the progress of the work. He is always consistent with his work and maintains a good work ethic. 
He can be reached at jayarajvmba@gmail.com.