The Brain Alchemy MasterClass: Complete Business Plan
Free Goodies: Part 3 of 3
How To Create The Business Plan For Your Small Business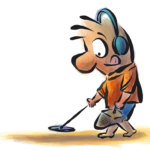 No.1: My recommendations
1) Don't skim over chapters even if they seem familiar.
The Brain Alchemy Chapters may seem familiar. Well, my recommendation is to read them well. And read them repeatedly. The gems come with repeated reading.
2) Why you need to have no distractions when reading this book.
The best way to read the notes is to download it (you can print it if you like) or read it on screen. Make sure you've disconnected all your phones, and don't have Facebook, Twitter or some other distraction. Keep a pen and paper handy and make notes (or mind-maps) as you go along, because you want to capture those ideas as they pop in your head.
3) Why you need to pay attention to structure.
Every page, every section has been carefully crafted to create not just a book, but to create solid branding of Psychotactics. Pay close attention to not just what you're reading, but how everything is structured.
Of course you may choose to read it a second time to simply analyse the structure and why I've done what I've done. This is crucial for you to understand how a document is put together, and how without doing any real marketing, a very strong storyline is being created in the book.
4) Why you may need to read it again after a week or so.
After you read the entire book once or twice, go back to reading it after a week. And then again in about two weeks. This may seem a bit like overkill, but customers who've followed this system are amazed at how much they learn.
No.2: What's Repeated?
If you followed my advice and listened to the audio files/notes in the sequence I sent you, you may find that some of the information pops up again—now in the right order of the workshop itself. Don't skip it. Listen to it and read it again. The second and third reading is important to understand the concepts well.
No.3: The downloads
To download all  files, go to the file you want to download, and right-click or command-click . Then choose "Save Target As" or "Save Link As". When you click on the "Save Target As" or "Save Link As", you'll be asked where you want to save the files on your computer. You can choose to save it in a folder that you create and name as "Brain Alchemy MasterClass", or save to your computer desktop (this is not recommended as you'll soon have a very cluttered desktop) 🙂
Remember that this download is instant. If this download doesn't begin instantly, or if you have a problem, please send me an email right away. (Don't be like the customer who waited for a week!)

---
No.4: If you have any trouble
If you have any issues please feel free to email me personally at sean@psychotactics.com
Important Note: All emails are replied to in 24-48 hours. If you haven't got a response, it's because I haven't received your email. In which case, please get in touch and I will get back to you.
Facebook: seandsouza
Skype: psychotoon
Twitter: seandsouza
That's it from me. Happy reading and thanks again!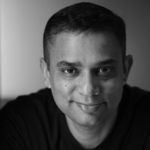 Sean D'Souza
P.S. If you need any help, please don't hesitate to ask. It's better to ask a 'silly-question' than to get stuck for hours going round in circles.