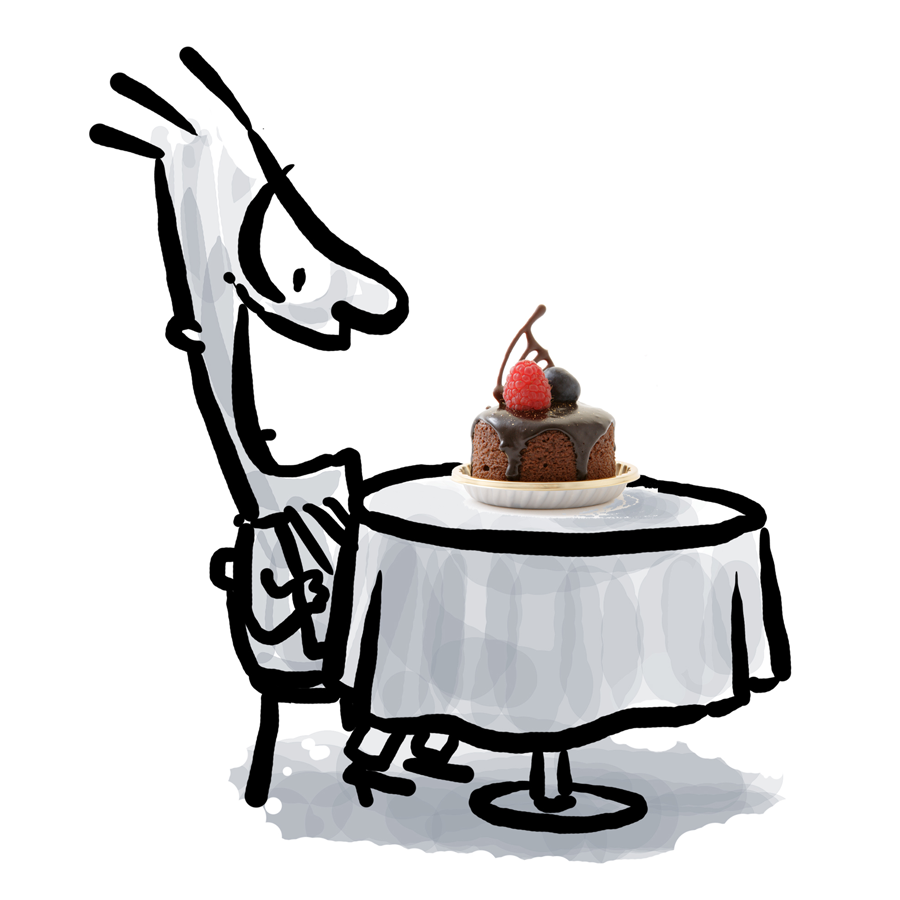 Free! The Brain Alchemy Masterclass: By Invitation Only
(Worth $2500)
It sounds unusual: Why would someone just give valuable information away?
You and I know that 'normal' people don't do this kind of stuff. No one just gives away thousands of dollars worth of stuff without some sneaky up-sell or cross-sell. To give away valuable information just like that, sounds weird at the very least.
But we're not normal (our logo should give you enough hints).
My long-term goal is to create a university in New Zealand (Casa de Locos: The Mad House) to help folks like you run their businesses. It will be a non-profit university. In the spirit of Casa de Locos, I am slowly going to make some Psychotactics products and workshops free. So as you can see this process is thoughtful; it's methodical. And it's designed on the fact that generosity helps us all.
And the Brain Alchemy Masterclass is just the beginning.
Technically speaking, those are the plans.
And I don't know how all of these plans will play out…
But instead of waiting, I'm going to give away a Psychotactics Workshop (that we currently sell) absolutely free. It's a digital version of the workshop we had in Los Angeles. And this workshop is selling at this very point on our site for the grand sum of US$2500.
But first let me tell you a bit about this Brain Alchemy Workshop
First let's tackle the reason why I'm giving this workshop away first.
The Brain Alchemy Masterclass is the structure that you need to build your business upon.
It's about tactics and strategy that will form the very core of your business, no matter whether you're just starting up, or have been in business 'forever.' We've always recommend that clients start off with this workshop, because it whizzes your strategy around. It suddenly causes you to see things in a completely different light.
It starts off with the Brain Audit
Yes, it's an earlier version of The Brain Audit, however it's The Brain Audit all the same. Then it takes you through what you need to do to set up and run your tactics and strategy.
Most people think that marketing is the solution to their problems.
But marketing is rarely the solution. Marketing simply brings in more clients. And clients bring in more work. And suddenly you're working harder than ever. And despite what people may tell you about outsourcing, there's work involved there too.
Pretty much the best way to grow a business is to create 'structure'. And this course shows you what you need to do to have that structure in place.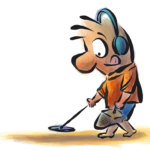 "This is not some outdated material being given away because it's past its expiration date."
"I want to publicly thank Sean for his request. He asked me to comment on The Brain Alchemy Masterclass that is being offered here for free. I attended this class live in LA a few years ago, so I pulled my class notes off the shelf and reviewed them.
Wow, this is powerful stuff.
I'm most impressed by how the Brain Audit message is unchanged.
The concepts and structure of the Seven Bags, the Three Prong System, and The Spider's Secret were fully developed then and unchanged today.
Five years of application and discussion, more than one hundred 5000bc newsletters, over 11,000 posts on The Cave, three year-long Protégé groups, and four Masterclasses later—and the basic Brain Audit structure endures.
This is not some outdated material being given away because it's past its expiration date.
This is strong, clear, and detailed information about how to structure your business, how to leverage your knowledge, how to turn potential clients into repeat customers, and how to gain the biggest freedom – free time.
My biggest regret now that I have reviewed my notes is that I didn't set a practice of doing such a review every 60 or 90 days. As much as I routinely apply the Brain Audit to my business, I would have done a much better job if I had kept this knowledge fresh.
Every time I read a page of these notes I gain a new insight or strengthen an old one.
For example, I realized I have been misapplying the Three-Prong System to my industrial products business.
The second prong is 'training', some thing sorely lacking in my current efforts. Yet there are so many things I can explain to my potential customers about the design, purchase and use of our products that would make them better customers. There is a whole section on how to apply this one small but critical element to any business.
When you get this wonderful course, don't just regard it as a learning exercise although it certainly is. Use as a set of action plans because that is how it is meant to be used. Every section has such plans to be applied to any business and make it more successful.
I have used all three of my invitations to ask my most strategic partners to participate so they can be stronger partners in helping me build my business.
I urge everyone to take full advantage of this offer and to commit to a serious effort to use and apply the learning offered. It's a priceless opportunity."


Stew Walton
E-Sheaves,
Mystic, CT, USA
So is this course as valuable as it seems?
The contents of the course alone will change the way you structure your business—which is why clients paid $2500 for this workshop. Clients paid both for the live event as well as the home-study (which is still for sale on our website, by the way).
And you're getting the same product absolutely free!
In fact, here's just a peek into what you'll get.
1) The Spider's Secret. How to get customers to call you instead of you chasing them.

2) How to get your fee paid 100% in advance every time.

3) How to create a huge demand for your product or service. This secret is over 10,000 years old and works every single time. And most businesses don't use it.

4) Why your website, business card and your advertising can turn out to be a total waste of resources and effort. How the eye sees things and what causes customers to buy.

5) The secrets of being able to sell the same product or service at up to 400% higher prices.

6) How to create a sequential system that will bring business even if you don't have a single new customer.

7) The Three Prong system. This tool will change the way you look at your business forever. Ignore at your risk.

8) How we got over US$40,000 worth of products complimentary this year alone…and how you can do it too.

9) Piggybacking: You'll laugh and cry when you see how simple it is to piggyback on the success of others. The more the others succeed, the more you succeed. And all at zero cost to you.

10) The Secrets of Conversion. How to engage and make your customer never want to leave you, and instead, continuously buy from you.

11) What no book or training course will teach you about structure and pre-marketing. And how to create less work for yourself.

12) The concept of how to create products when you have no time whatsoever. Yes, we know you're busy as it is.
As you would expect, this course comes rich with testimonials. You'll hear every single one of the testimonials on the audio (when you receive the course), and if you go to this page, you'll see over 225 testimonials about the value of this course. If you've read even a few articles on the Psychotactics site, read reports, or listened to one of our audio podcasts or video files, you'll know all you need to know. You can decide for yourself.
What do you need to do next to qualify for this course?
You only have to opt-in (see why you need to opt-in below).
So why do you have to opt-in?
I only care about people who'll take the trouble to opt-in. It means you're interested. 🙂
What happens next? How do you get the Brain Alchemy Masterclass ?

Step 1: Fill in the opt-in form below.
Step 2: You will receive a 'Thank You' email with more details. Watch for that email, because it's important. If you don't get it right away, email me personally.
Note: When you opt-in you will automatically be subscribed to the Psychotactics Newsletter. This is because this is our only channel to let you know about goodies like this in the future. We're assuming if you like this stuff—and you will like it—then you'll want more. Of course you can just unsubscribe if you don't feel the need to stay with the newsletter, but I think you'll enjoy the newsletter.
(If you're already on the Psychotactics list, you will have to opt-in as well, but don't worry: You won't get duplicate emails).
That's pretty much it.
When you register you'll get the information and links so you can download the audio files (yes, all 36 of them) and the complete set of notes in PDF.
Warm regards
Sean D'Souza
P.S. I just want to say thank you to all our clients who've helped put this together.
Yes, you read right: Clients worked on this. And there's a list below of all those who volunteered. This has been a monumental task: From checking PDFs, to making sure all the links work, to dozens of tiny little things and lots of big ones.
I want to say thank you to all of you, and it is because of your generosity that we are able to deliver this Brain Alchemy Masterclass to those companies that really want to change the way they do business. I've tried to make sure all your names are on the list. If I've missed out any names, please do let me know. I do want to recognise your time and effort. And I appreciate everything you've done to help us in this project—and in every venture all the way from 2002 onwards. Thanks again 🙂
Important Note: In case you're wondering this is purely for your personal use. You can't resell this product. Or use it as a bonus. If in doubt, ask us first. 🙂
---
Volunteers who helped in putting this together
Melinda Brennan
Lynn Shepherd
Neil Smith
Alan Aimer
Alex Webley
Paula Bonelli
Bill Doerr
Cesare Ferrari
Dave Charest
Charlyn Lee
Chris Garrett
Tim Sheppard
Dan Curriden
Francois Janssen
Gerry Bock
Linda Adams
Jack Born
Kathy Gillen
John Flynn
Marie Williams
Marina Brito
Mathew Newnham
Mike Rhodes
Jessica Reed
Nick Jevic
Nick Jervis
Perry Droast
Dave Pipitone
Rob Selby
Simon Lotinga
Sarah Mueller
Steven Washer
Bonnie Domeny
Warren Hayford
Janet Brewer
Alec Kinnear
Philip Pawley
Bob Janes
Bohan Straze
Dave Vranicar
Edward Dumchus
Ernest Simmons
Erin Ferree
Eric Klein
Glynne Suckling
Nola Welling
Jon Pietz
Kenneth Cohn
Lanny Goodman
Bart Hofman
Matt Wenger
Mike Hayden
Allen Weber
Rajesh Velayuthasemy
Stew Walton
Tim Bradburn
Ray Toulany
---
Experiences about free goodies that clients have received from Psychotactics in the past
"I was reluctant to sign up to another newsletter."
My inbox was already overflowing and out of control. The last thing I need was another thing to read.
My real apprehension was that the "newsletter" would turn out to be an endless barrage of product pitches.
But that has not been the case. Sean's newsletters have been full of nuggets that I have been able to put into practice. What I appreciate the most is that they are relatively short and always to the point – the "one thing".
And, unlike other newsletters, Sean's is one that I am never hesitant to recommend to friends and colleagues.
Nick Jevic,
Three-Twenty Productions
Entrepreneur, Cincinnati, Ohio
---
"Sean D'Souza is a crazy guy. Seriously crazy."
He produces a weekly podcast about marketing—except it's actually about far more than just marketing—it's about marketing and business, life and a whole lot more. I've been listening to his podcasts for over a year now and the proof is right there on my profit statement.
He's already added thousands of dollars to my business. Those podcasts are filled with little nuggets of gold. And yet he gives this podcast away for free! Why? He must be crazy!
It's the only explanation I can think of.
Mike Rhodes,
Sydney, Australia
---
"I'm reluctant to sign up for things online because I value my email address."
And I don't want my in box littered with worthless emails that continue to pile up after I download that promising goodie on somebody's website.
That's not the case with Psychotactics. In fact, as far as free goes, I can't think of a better value than the Psychotactics newsletter.
I signed up in early 2003 and I've read virtually every issue every week for more than 6 years because I always come away having learned something new and useful.
Take a recent issue called "How To Make Sure You Get Paid On Time". I implemented the ideas and saw an immediate improvement in client behavior. The stuff works.
That's just one example, but the amazing thing is that Psychotatics does it week after week—and all for free.
Matthew Joyce
Spiritual Guide
Boulder, Colorado, USA
---
"It's easy to sign up for free stuff. But, most of it is worth what you pay—nothing."
So, I signed up for the free Headline Report expecting the usually half-baked material. It was clear before even reading it that Sean's report was different.
The look and feel was clean, clear, and welcoming. Then the writing drew me in. It's a short report. But, I read it three times instead of trashing it (like most of the free junk).
My trust in Sean clicked in right then. If his free stuff was that insightful, elegant, and useful . . . hmmmm.
Guess what I did next.
Eric Klein
Leadership Trainer
San Diego, CA, USA
---
"There are so many options available on the internet and they all claim to have answer to success."
I have tried a few ands was disappointed. Sean's approach is "a rising tide lifts all boats" not "I have the secret and I'll sell it to you".
I found the tone of Sean's work was founded in reality. No get rich schemes. No confusing jargon. A sound approach that requires hard work to succeed.
I like that Sean's approach is tested and proven by him. He walks the walk.
Alan Aimer
Website Consultant
Blakeslee, PA, ISA
---