Eligibility:
You will have to have purchased and read the Brain Audit. If you do not own a copy of the Brain Audit, please do not buy the product.
Very Important: Read this

This product shows you how to create an information product. It has nothing to do with the rollout of the product; promotion sequence; marketing and sales process, etc.
This is a home study course. You will be working by yourself. So you can work at your own pace. There is no involvement from Sean.

Information Products Home Study
Regular
Premium
Infoproducts Book (PDF)
Complete Audio Recording of Live 3 day workshop (mp3 download)
Big Bonuses
Infoproduct Consumption Design Principles (PDF) worth $225
How to create your own "Bible" (Interview) worth $119
Special Price
Option 1: Single Payment (Save over $100)

US$ 1303

US$ 1349

Option 2: 4 Monthly Installment Payments

$351 x 4

$362 x 4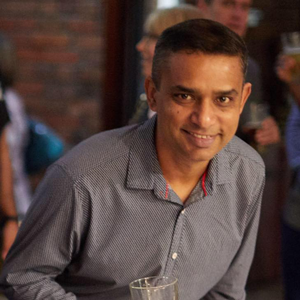 Sean D'Souza
P.S. Yes, it's not a cheap course.
But hey, when you get it right, your products will fly off the shelf and you'll cover the cost of this course in under 30 days. As you know, we too struggled at the start, but in a short while, the info-products were generating more consulting and selling more products than we ever thought possible. I still shake my head in wonder.
So don't hesitate, if generating additional income and clients is what you really want to do.
Put your trust in education with the right source, and that trust will not be violated. You'll get the best possible education and advice. And just for good measure, there are installments, so it can be more affordable to you. It's good advice, so take it.