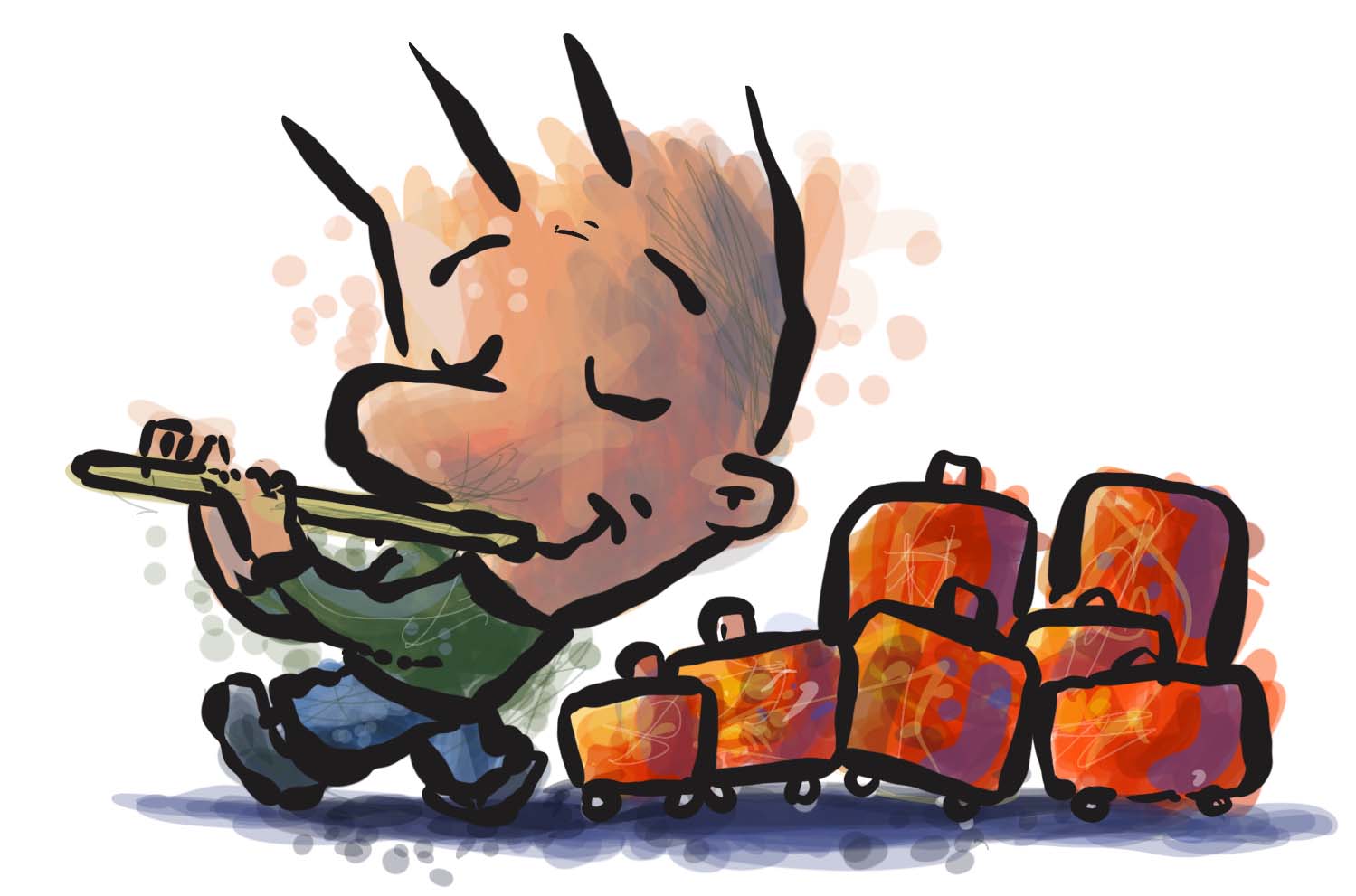 Announcing: The Brain Audit Seven-Part Series
(A seven-part video that makes The Brain Audit work with even more precision than before)
You also get the unedited transcripts to make notes as you listen
Most sales pages never get written because it's too hard to do the target profile interview
The most important element of The Brain Audit isn't "the problem".
Instead, it's the target profile. When you have the target profile in place, it's like a dream come true. The right target profile can give you the precise problem she is encountering, tell you how to solve that problem and get you started on your sales page.
Yet the elements involved in knowing whether you've chosen the right target profile continue to plague us. And when we have an inkling that we have the right client, what they say might not be helpful. Clients talk too little, or blabber endlessly. You're stuck with a blank page, or several pages of information and you're not entirely sure what to do with it all.
What if we were to side-step the target profile interview completely?
What if there were a way to get to a similar level of drama and emotion on the page without ever doing the interview? What if we could easily find the problem and the solution, without having to call, or talk to anyone? And let's say we do have an ideal client; how do we test if the client validates that we're headed in the right direction?
Presenting The Brain Audit Version 4.0 (A video series)
(You also get the unedited transcripts to make notes as you listen)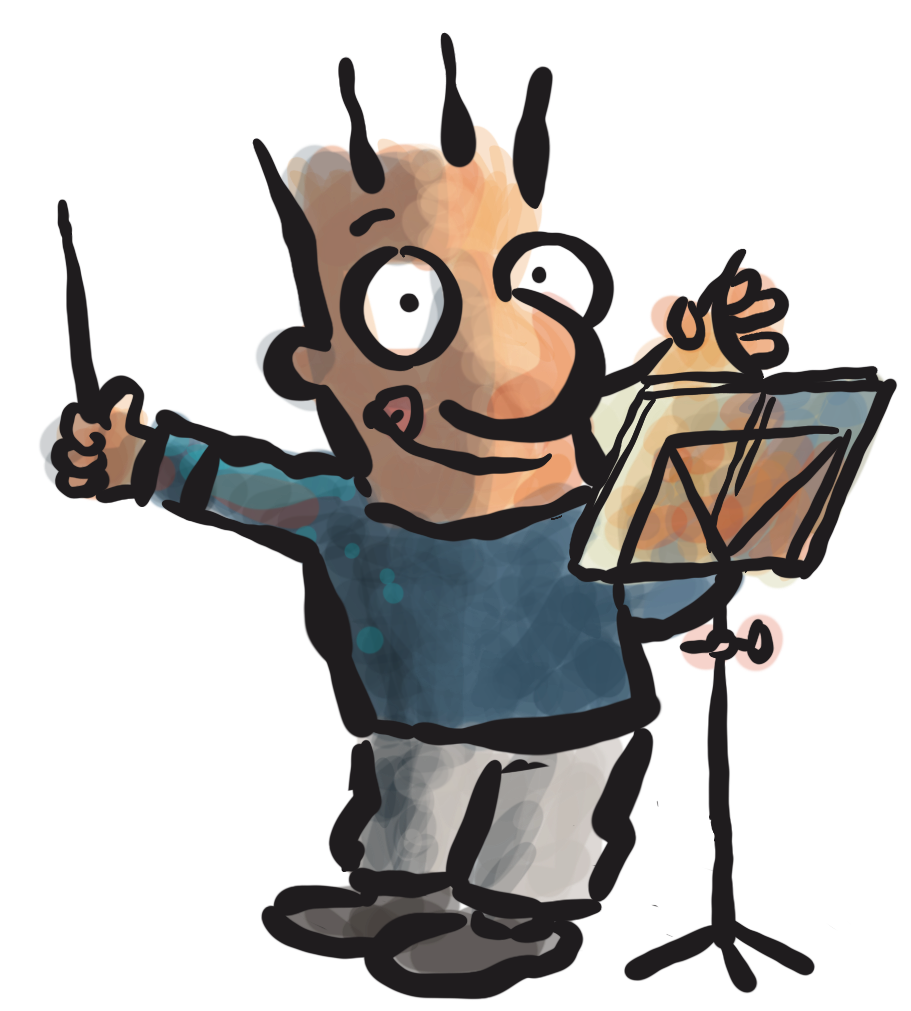 Just like the original book, this version of The Brain Audit goes deep into each of the seven red bags. However, what it does best of all, is remove the biggest barrier: the issue of the target profile interview. Instead of sitting around wondering if you have the right target profile, or struggling through a rambling interview, you can use a precise method to get started. Later, once your sales page is up, you can go still validate whether your sales page works. Hence, instead of waiting endlessly, you get up and running as quickly at lightning speed. The dreaded target profile interview is no longer the problem it used to be.
The last "new" version of The Brain Audit was back in 2009. Since then, clients have repeatedly asked whether there will be a new version. It's hard to write a new version, without making things more complicated. What's needed is a deeper dive, and a better understanding of what we know and have learned about The Brain Audit in the past 12 years since the last release.
Which is why this video series takes on ONLY what's important—and can be implemented by you right away. We start with the target profile—the biggest bugbear of all—and work our way systematically—through every single red bag of The Brain Audit.
P.S. You also get the unedited transcripts to make notes as you listen.
What you will learn (and yes, it's pretty cool too)!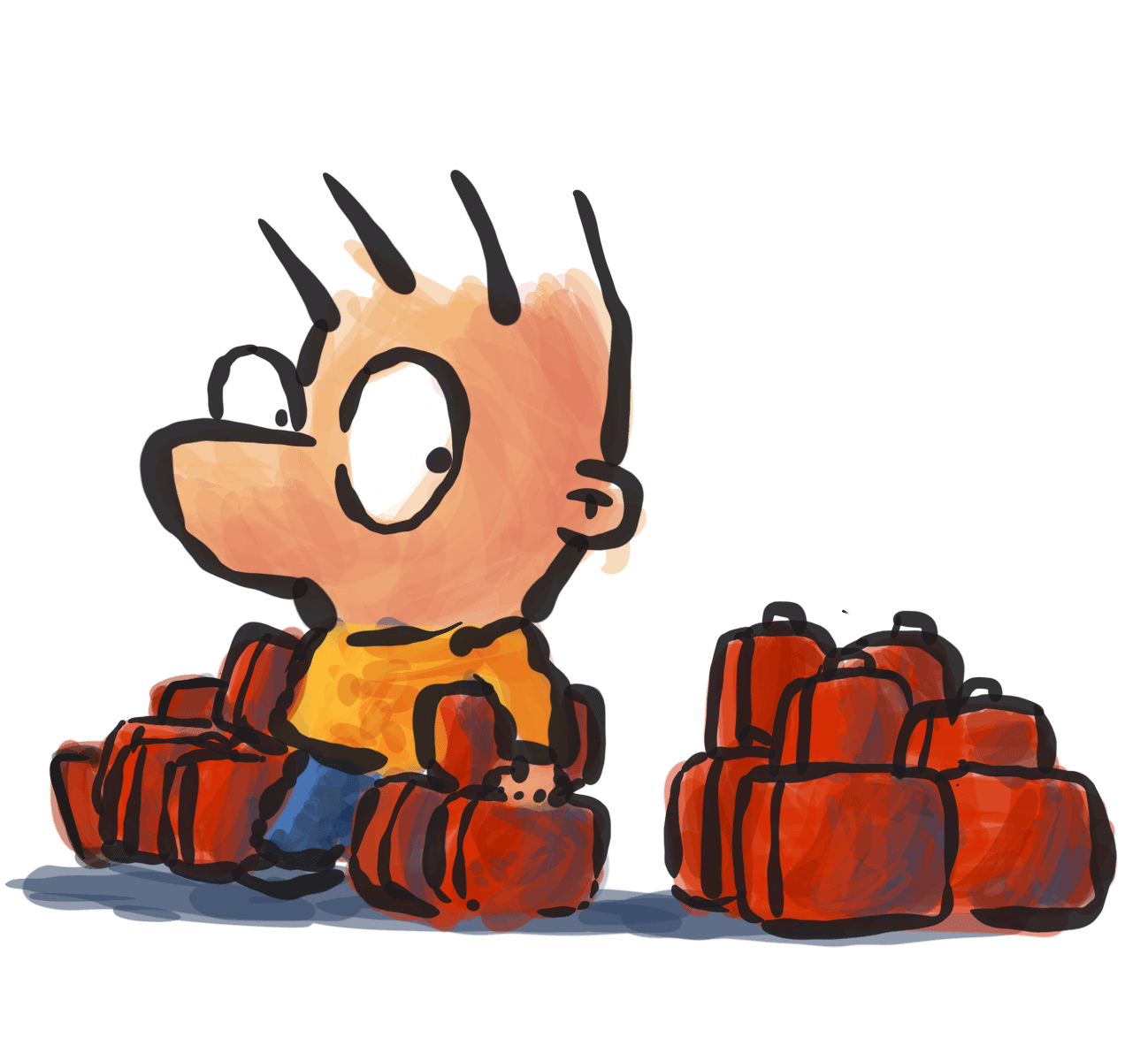 Getting started even when you have no target profile
In order to get the emotion of a target profile, you need to pick the right client. However, there's a chance you're just getting started and don't have clients. Or you may have clients, but you're launching a new product or service, and no one has purchased it yet. How are you supposed to get a target profile at the very early stages? Learn how to used the power of getting to a precise problem, when you have no client in place. You miss out none of the emotion and power, and can still start to write your page with extreme confidence right away.
How to pick the right problem (when you have too much to choose from)
Every product or service solves many problems. The way many sales pages deal with this dilemma is to try and stuff all the problems to the top of the sales page. This method of overstuffing the page leaves a client unsure about why they're choosing that product or service. How can you pick a problem with a great deal of certainty and then expand that ONE problem so that it creates maximum impact? You learn how to take the original power of The Brain Audit and move it up to picking the problem correctly every single time.
30-Word (non-bloated) uniqueness
When we look around, it's not always easy to separate ourselves from the competition. And when we do create a uniqueness, it's often oversized. We know our uniqueness is too bloated because of a simple test. When we ask the client to repeat the uniqueness, they fail to do so, even when they've heard it a few minutes prior. How would we expect them to remember it a day, a month or a year later? The way of out of this fix is to create a uniqueness that's restricted to just 30 words or less. You learn how to avoid the forgettable uniqueness and make your uniqueness statement extremely sticky.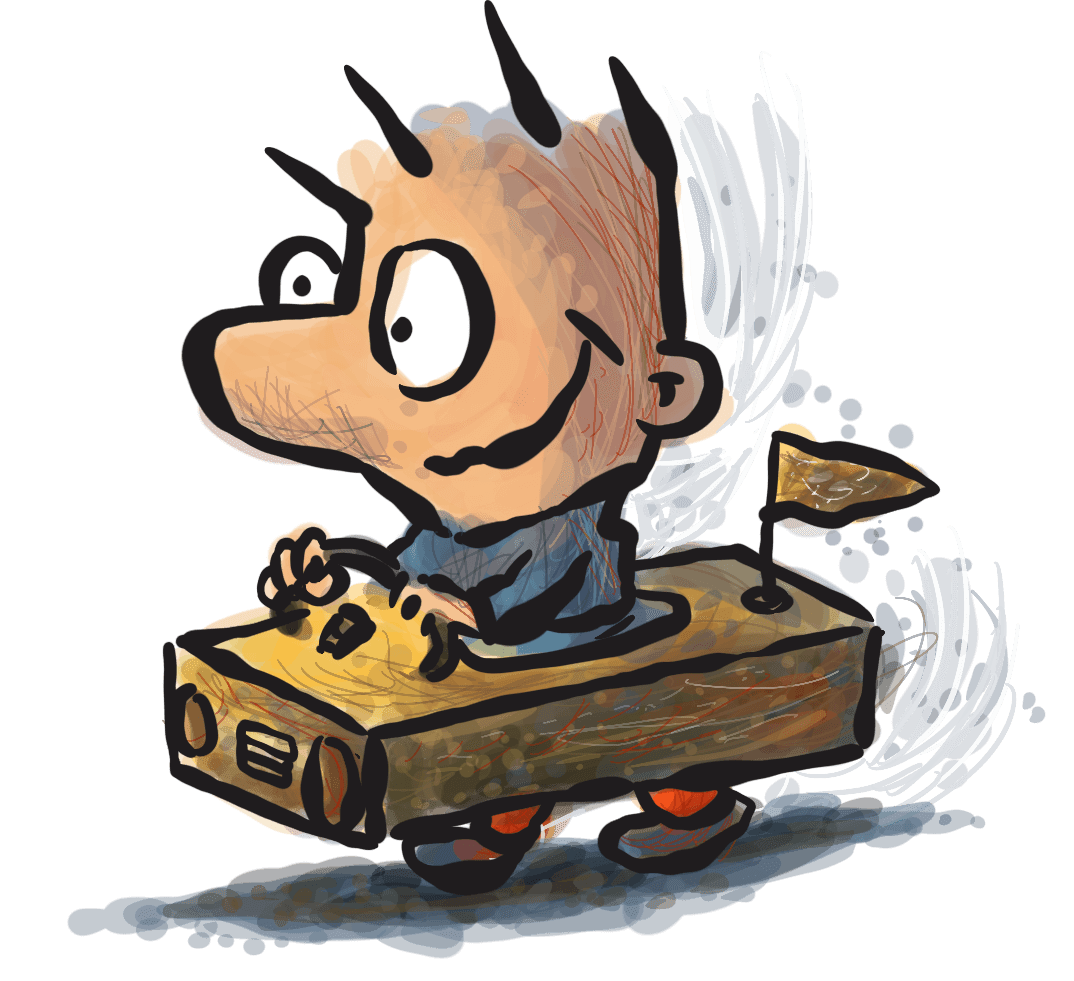 How to quickly warm up the client when asking the six-question testimonial
If you used the earlier version of The Brain Audit to get a testimonial, you might have been astounded at how you can get rich, detail-filled testimonials. However, not every client settled in quickly enough for you to get that testimonial you set out to get. In this version we approach the testimonial from a slightly different angle. The client gets warmed up almost instantly and it guarantees that all your testimonials will have a depth and texture, that in turn cause other clients to want to sign up to your product or service.
Why risk reversal isn't necessarily a money back guarantee
Whenever we create a product or service, or a course, we often slap on a money-back guarantee. This money-back is a quick, easy method, but often it fails to get the client interested enough. Why is that the case? Think of sending your child to the kindergarten, for example. Do you want your money back? Or do you want to reduce the risk? In this part, we take a quick, but profound look at why you shouldn't put the money-back guarantee on just about everything. We also look at when products and services require that money-back guarantee. Learn how to find the real risk and remove the risk barrier from a client's mind.
Implementing the uniqueness formula
We often start out with a single product or service. However, over time, we are likely to have a few more. Every product or service will need their own uniqueness. How do we work out a uniqueness for every one of them? Yes, there's a remarkably simple formula—almost a fill in the blanks method of getting to uniqueness. If you've ever struggled with uniqueness, this is the time to get rid of that frustration once and for all. Learn to create uniqueness for just about any product or service, from now on.
A visual snapshot of what to expect from this series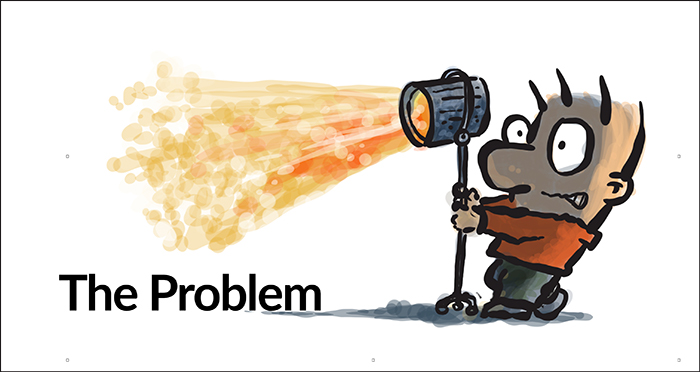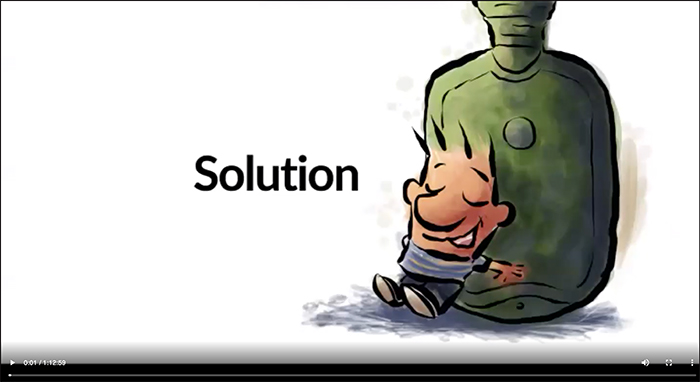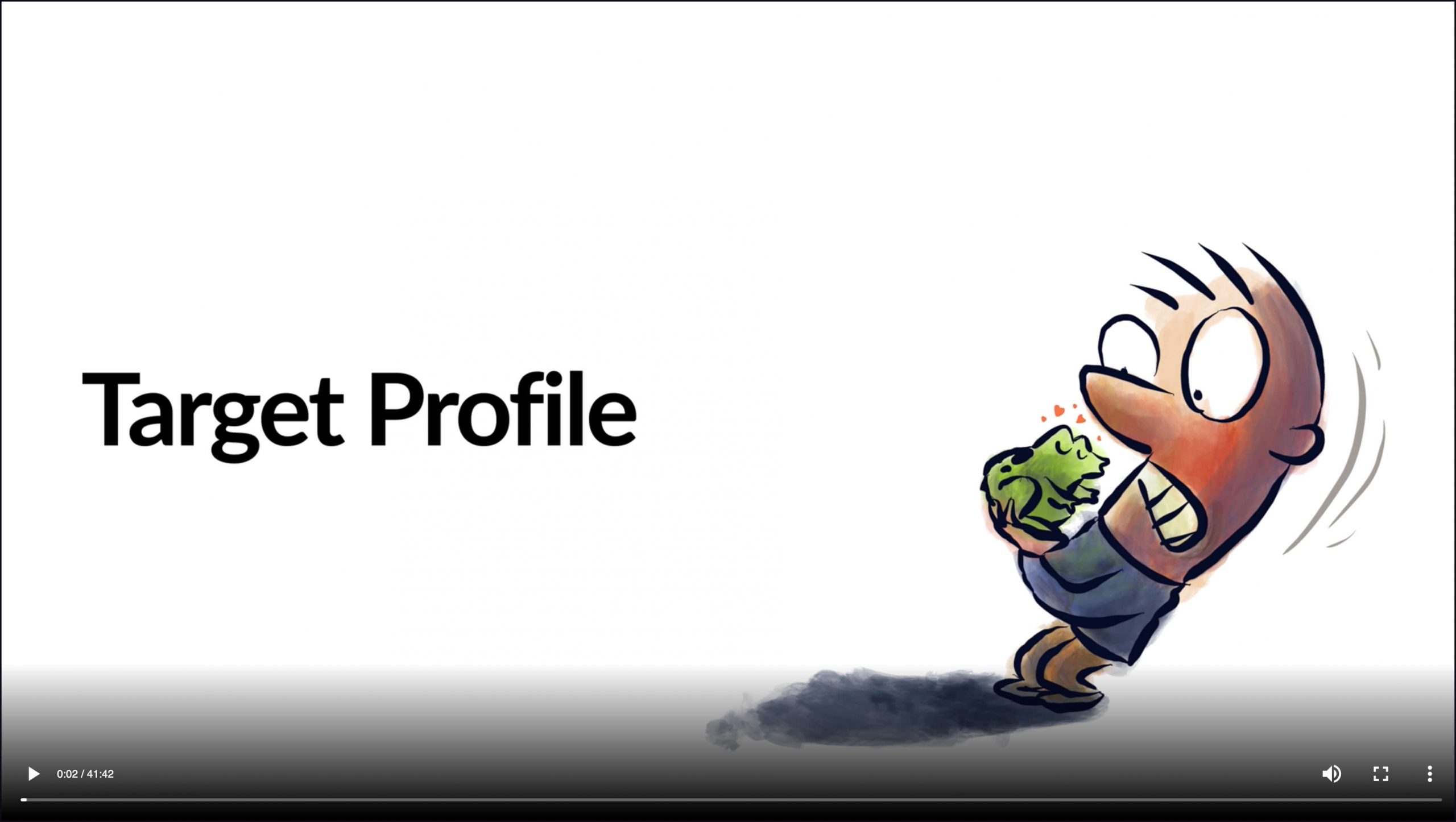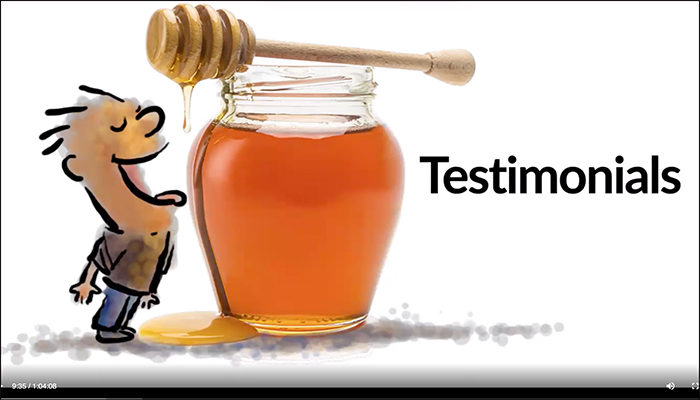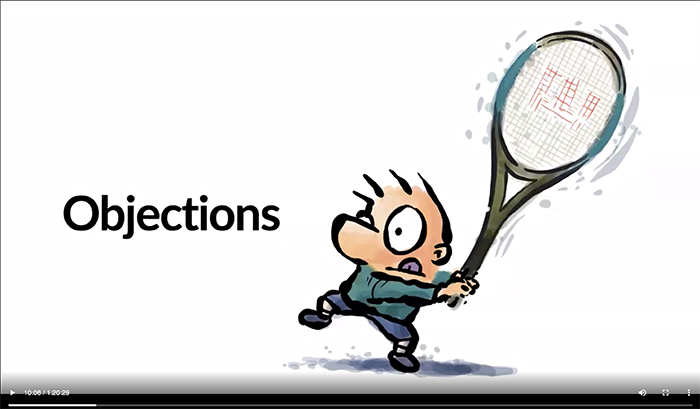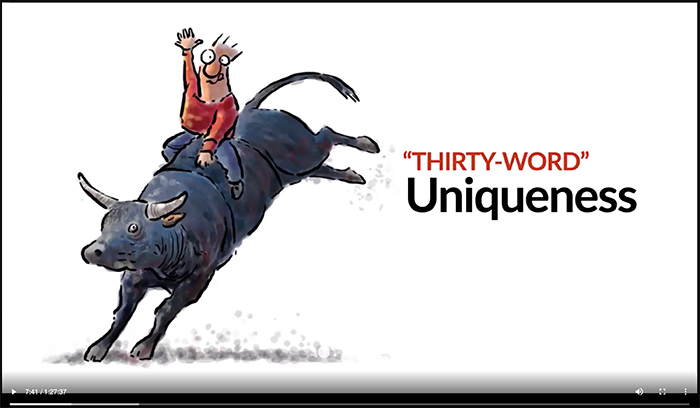 Most videos are dull because they don't use graphics, cartoons and captions. The use of the above elements makes learning a very pleasurable experience. It is also sprinkled with lots of examples, so you can get ideas for your own business. Plus there are always detailed summaries that give you a bird's eye view at every stage.
P.S. You also get the unedited transcripts to make notes as you listen.

What you can learn—and implement—in this series.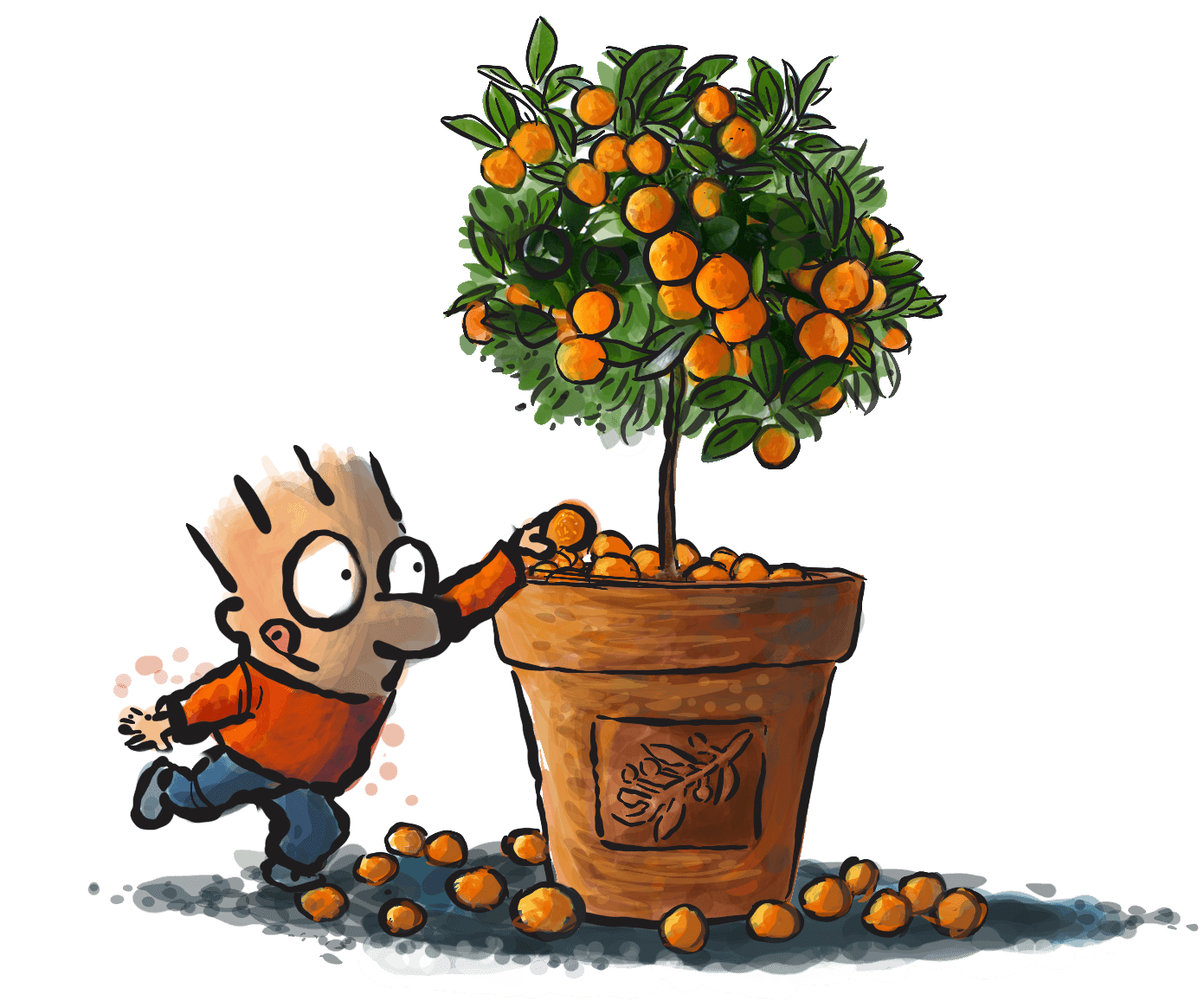 The Target Profile
Why most products or services sound similar online (and how target profile helps prevent that "sameness").
How to get to the target profile in two stages (and avoid the intimidation factor).
Right target profile? How to know when you're on track.
How to turn testimonials into powerful headlines for your sales page.
How to test if you're on track by monitoring the objections.
The Problem
Why well-meaning business owners never stick to one point (and why it dilutes your message).
How to identify and fix half baked problems.
How to get to the problem even when you don't have a target profile.
What causes the "problem" to be confusing (and how to get rid of the confusion)
How to turn any feature—yes, any—into an effective "problem" for the sales page.
Learn which features to drop (and which to keep).
Why the client quickly gets disinterested in your sales page (and why "staying with the problem" matters).
The Solution
How to make the solution a mirror of the problem (and why deviation causes confusion).
How to sustain the roller coaster of "problem" and "solution" to keep the client's attention.
Why some roller coasters are overdone (and how to know what order to use and when).
How to intertwine the problem with the solution (Examples in the course show the intertwining in "red" and "green").
Where solutions lie in plain view and how to insert them in:

Features and benefits
Captions
Bullets
Objections
Testimonials
Uniqueness

How to use the solution to determine what clients really want (which in turn helps to sell your product or service consistently).
Objections
Why objections form a "scaffolding" (and how to decide to keep them or get rid of them later).
Is the client objecting? How to tell if the client is really interested or wasting your time.
The key to astounding testimonials: How to use objections as the trampoline for getting testimonials that draw clients in.
How to make sure you never get the "price is too high" objection.
How to use "past experience" and "perception" to get clients to give you all their objections.
Testimonials vs FAQ: Why it's important not to mix the two concepts.
Testimonials
How to use objections as hard data and testimonials to create emotional triggers
Why "before, after and in-between" make ALL your testimonials come alive like never before.
The wall: And how to use it as a starting point when getting testimonials.
The six-question testimonial fix (Yes, it's a newer, better version of the original six questions)
How to spot adjectives in customer responses (and use them as a springboard for getting a lot more detail in your testimonials).
How to use case studies, when your industry doesn't allow testimonials to be used.
Brand new product? No clients? How to get testimonials in such a situation.
Risk Reversal
Why money-back guarantees are not as effective as real risk (and how to get to REAL risk).
When you can avoid money-back guarantees completely (and still sell extremely well).
Why "we'll keep coming back until you're happy" is a really bad risk reversal.
Uniqueness
How to proactively use AND, AND and AND to destroy your uniqueness (and then fix it later).
Why clients forget your uniqueness in a matter of minutes (and how the 30-word uniqueness gets etched in their memory)
The "why did you invent this product or service" question: And how it forms the starting point for uniqueness.
How to pick your uniqueness—yes, pick—randomly (and make it astoundingly memorable).
Why most people make lists when creating their uniqueness (and how to avoid the list completely)
The uniqueness formula: Does one exist? Sure it does and it's remarkably easy to apply to any of your products and services.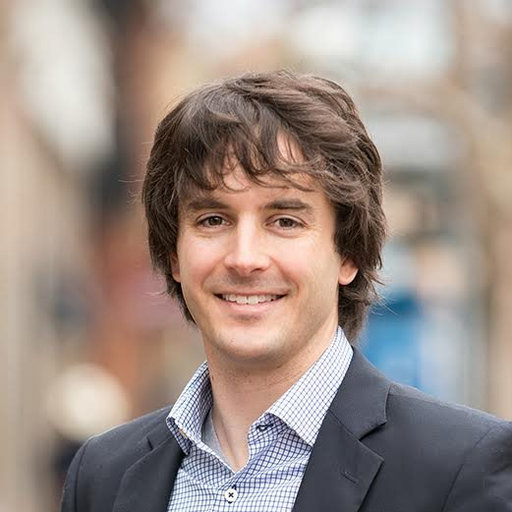 I already read the Brain Audit, so I was unsure about why The Brain Audit video series would be a good idea.
The key thing I realized after going through the video series is that I kept picking up on details that I missed reading through the book the first time.
Part of this is the difference that's made by Sean taking you through the content. Through his laser-focused presentation style, you go through all the concepts without any distraction or confusion.
In this way, it also feels like you absorb the crucial concepts faster than through reading the Brain Audit alone.
The other handy part is that with a book, I tend to read in chunks while my attention is always pulled elsewhere. With the video series, I found myself watching each part from start to finish without picking it up later.
That said, it also helped a lot that the series is broken up into sections to go through in a sequence, too.
In short, it is hugely complementary to the book and helps get the concepts through in a different and very effective way. Well worth it!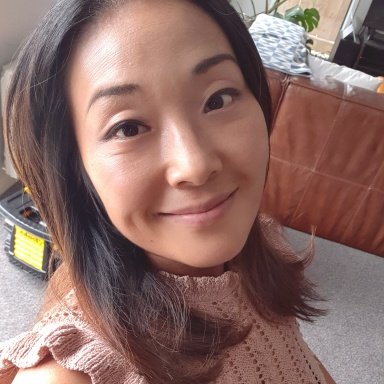 Ulala Nakama
Auckland, New Zealand
If you're feeling overwhelmed by an overload of information that makes you feel vulnerable as a business owner, this series helps you feel that it's not all scary. The Brain Audit Sessions helps you to break it down into parts.
It's like an eye-opening session/experience where something is explained so simply, and I often question myself, "Why didn't I see that already!?"
What I like about this series:
1. Even if you can listen to just one session, you will benefit so much. What Sean covers, you can immediately relate it in so many ways.
2. Simple: Focuses on one thing at a time. For me, I can't tackle too many different things at once. I can only absorb one piece of information at one time, so it helps that it is broken down to the point where you could probably leave the session remembering everything Sean said the next day without feeling like you've been overfed.
3. Visual. Fun Pictures/cartoons used as examples help break down that "I'm studying" mode. I never enjoyed school; I found it was so boring. This course was engaging; therefore, I learned a lot.
I would recommend this product 100%.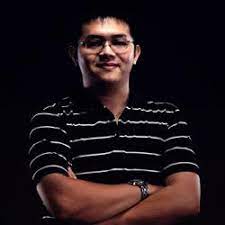 Kevin Ariel
Surabaya, JI, Indonesia
The series brought so many new insights for me. I got some new perspectives and a deeper understanding of the Brain Audit concept compared to just reading the book.
I have known the Brain Audit concept for more than eight years, and I've read the book several times. I already used it for my clients to help them audit their products and services countless times, and it never failed to bring a great response from my clients every time!
So, at first, I was not sure how The Brain Audit-7 Part Series would bring a "new" value for me. I was wondering—Will it be different from the book?
It turns out the series brings so many new insights for me. I got some new perspectives and a deeper understanding of the Brain Audit concept compared just by reading the book. 
It helps me a lot. I tried to implement it for a Brain Audit session with my client, and it got a better response!
I like how Sean give many examples to explore the Brain Audit concept.
Three other benefits:
1. The Question and Answer parts are priceless.
2. The presentation visuals are outstanding.
3. The technical details on implementing brain audit.
I would absolutely recommend The Brain Audit Series. You need to read The Brain Audit book; it's a must. But, with The Brain Audit-7 Part Series, you will gain a much more profound understanding of the concept and how to implement it right away for your business.
What This Product Is About
It's about the improvements in The Brain Audit we've learned over the years
Often clients ask questions, which lead to an exploration of sorts. And finally, the answer is more elegant. This series is not a whole new rewrite of The Brain Audit. Instead, it's more a "what's new" and definitely "what's improved". The improvement which isn't just change for change's sake, but rather a faster or more effective way to get to a result. In the end, it's all about getting the client to understand what we're selling, because the understanding leads to a greater conversion rate.
What's Unique About This Series?
What's unique about this version of The Brain Audit is that you don't need to follow a sequence.  Unlike the original which started at one point and worked its way, you can pick up any of the videos and instantly tweak that particular "red bag" of The Brain Audit. This gives you the opportunity to make quick changes to specific areas, whenever you have the time.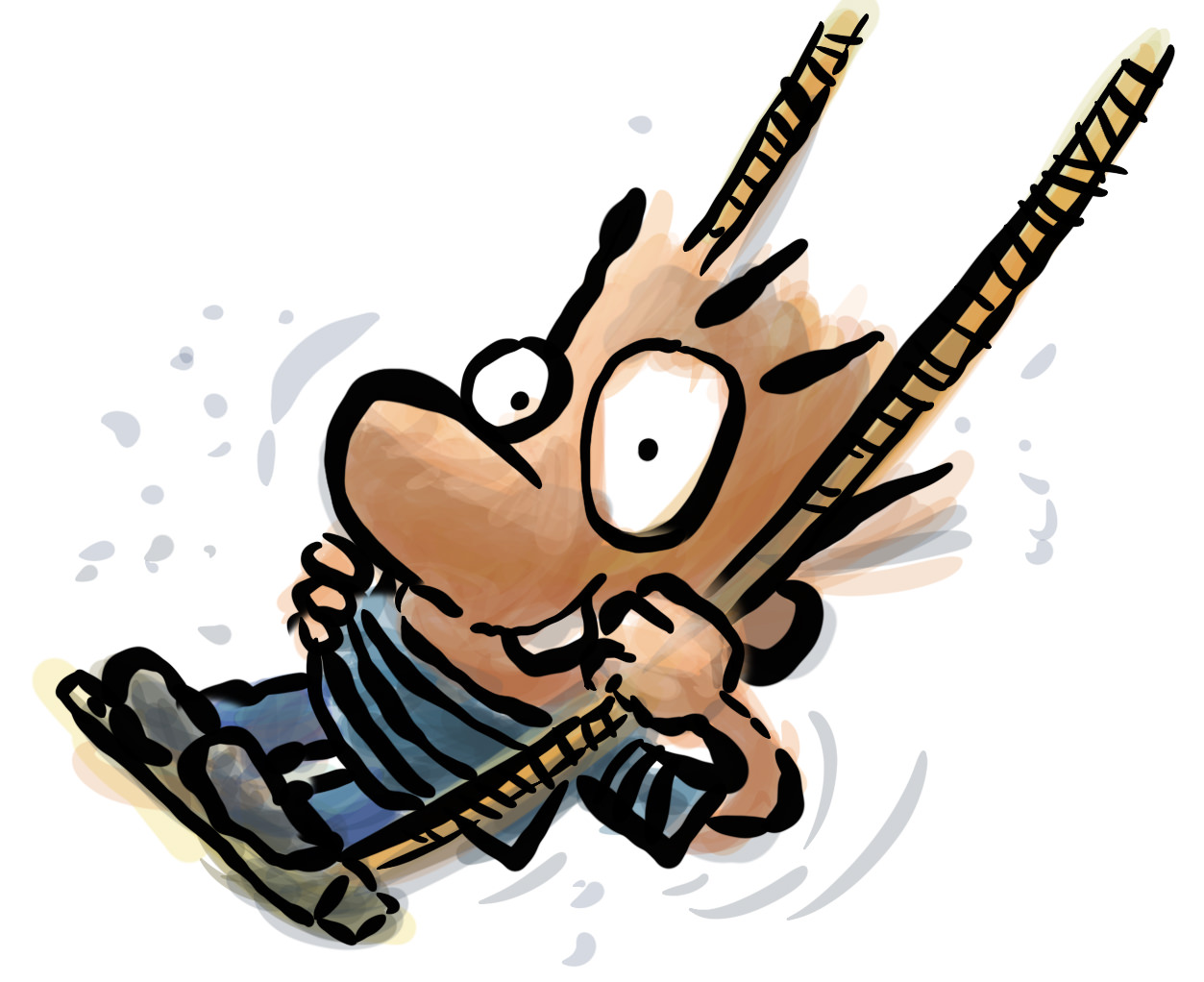 Frequently Asked Questions
Is this series video-based?
Yes, it's completely video-based. Each session is recorded so that it doesn't have all the glitches and disturbances of a live event. You will also get the live recording of most of the sessions too. Each of the episodes is a treat to watch, with plenty of cartoons and joyful, not over the top animations.
P.S. You also get the unedited transcripts to make notes as you listen.
What do I get? Are there any transcripts or notes?
You will get a video file for each of the sessions. You can access the re-recorded version or the recordings of the Zoom calls (Note: the recording of the Zoom call is missing for target profile, but the rest are available). There are no notes.  However, you also get the unedited transcripts to make notes as you listen.
Can I download the files to my computer or mobile device?
You will be able to download the files to your computer. And yes, you can transfer these files to your phone or tablet. However, if you want to directly view it on your devices, you will need an Internet connection and will need to click on the links. For offline viewing, you'll need to transfer it to your device from your computer (It's not our idea, just how Windows and Macs work).
How do I get the product right away?
Scroll down to buy the product.
Smiley Psychotactics Guarantee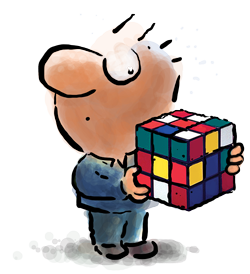 What if the product isn't good for you? This product is guaranteed for a whole month. If for any reason (and you don't have to give a reason) you don't like the product, you can ask for a full refund. And we'll refund your money with a smile.
Special "Premium" Bonus: Whatsapp Group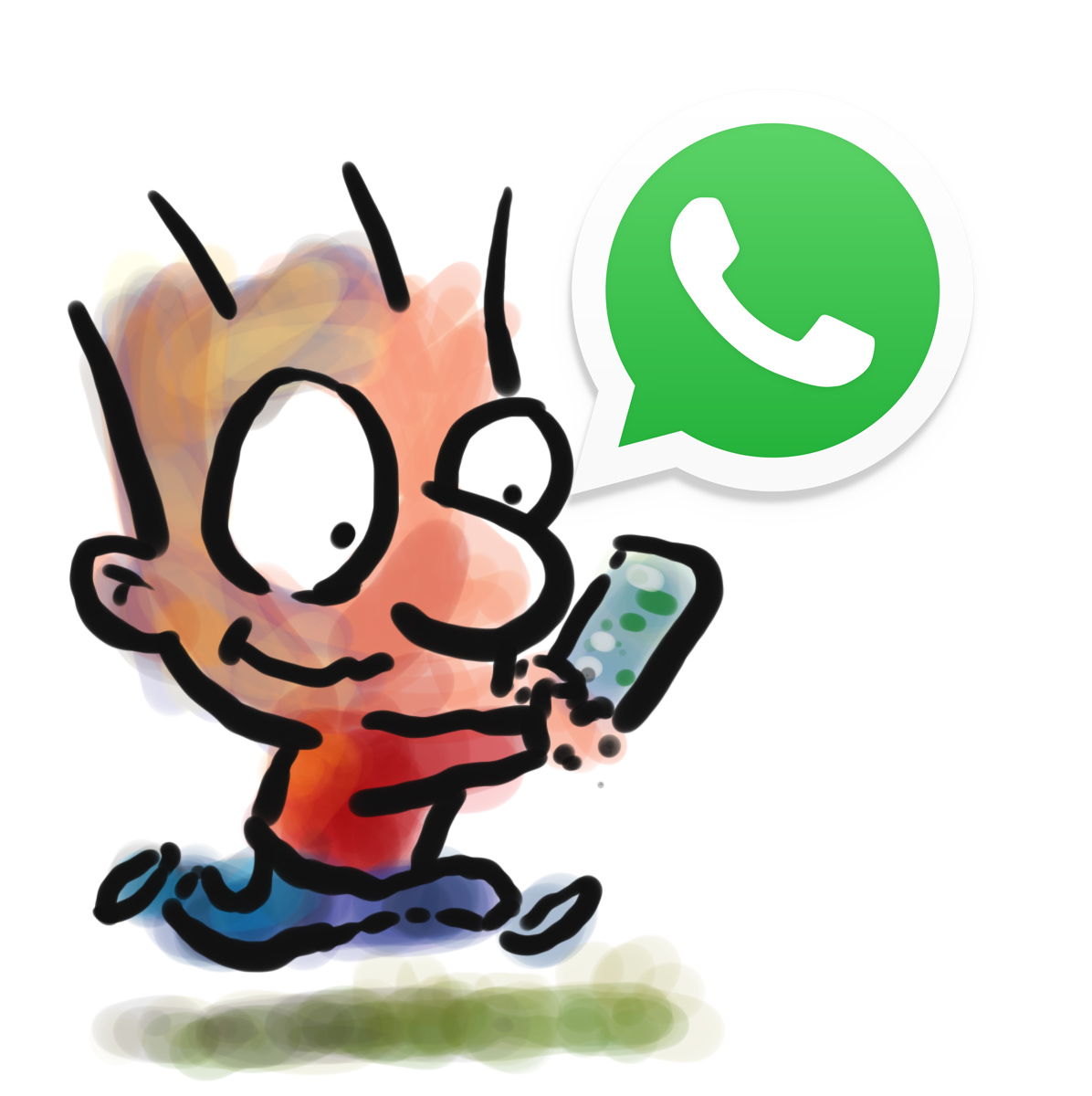 What unique about the Whatsapp Group?
It may seem like it's just another "group" that you're joining, but you'll find that unlike other group. Sean is very much present and answers a ton of questions.
It's a great place for clarification
To ask more questions
To genuinely have conversations
You'll also be surprised at the quality and intensity of the conversations. Give it a shot and who knows: you may be genuinely pleased. All questions and comments are welcome and be prepared to meet others just like you.
How do I purchase The Brain Audit—7 Part Video Series
Eligibility:
You will have to have purchased and read The Brain Audit. If you do not own a copy of the Brain Audit, please do not buy the product.
The Brain Audit—7 Part Video Series
Regular
Premium
Series 1: Getting started even when you have no target profile
(Re-recorded video file + unedited transcript)
42 minutes
Series 2: How to pick the right problem (when you have too much to choose from)
(Re-recorded and live video files + unedited transcript)
36 minutes + 1:32 minutes

Series 3: Solution, Solution, Solution!
(Re-recorded and live video files + unedited transcript)
21 minutes + 1:13 minutes

Series 4: The Objection
(Re-recorded and live video files + unedited transcript)
29 minutes + 1:20 minutes
Series 5: Story Testimonials: How to quickly warm up the client when asking the six-question testimonial
(Re-recorded and live video files + unedited transcript)
27 minutes + 1:04 minutes
Series 6: 30-Word (non-bloated) uniqueness
(Re-recorded and live video files + unedited transcript)
27 minutes + 1:12 minutes
Series 7: Why risk reversal isn't necessarily a money back guarantee and The Brain Audit journey
(Re-recorded and live video files + unedited transcript)
39 minutes + 1:24 minutes
Premium Bonus

Whatsapp Group (Ask Sean your question)
It may seem like it's just another "group" that you're joining, but you'll find that unlike other group—
Sean is very much present and will answer ALL your questions.


Important: Read this before you buy:
Unedited transcripts are provided for you to follow along and make notes.

Special Price
US$ 77
US$ 79
Pay safely with any of these options
Pay with Paypal
Pay with any Credit Card
Important Details
If by any chance, you are not able to validate your card please don't tear your hair out in frustration. You can email Renuka and she will send you an ALTERNATE LINK to process your credit card. All payment systems are secure.
If you have any questions that have been unanswered, please email me directly and let me know how I can help. I'd be interested in getting your feedback. The feedback that you give me is strictly confidential.
Important Usage: What will happen once you click the button
—You will be taken to a page where you can fill out your credit card details.
—Once you pay you will be taken to a form.
—Once you fill out the form, you will receive an email with more details.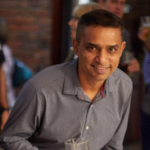 Sean D'Souza
Psychotactics.com