(So what's the remaining 20% that causes customers to buy?)
---
Every one knows that the headline is critical…
And therefore it's not uncommon to see writers spend many hours testing and re-testing their headline. But what happens once your customer goes past the headline into the rest of the copy? Which are the elements that cause customers to feel an urge to buy your product or service?
These elements are simply the benefits, features and bullets
And most of us think that writing benefits, features and bullets is easy stuff. All you have to do is list them out logically and it gets the job done.
But this isn't just about getting the job done. If you don't use the benefits/features and bullets effectively, the customer may read and then just click away. Understanding how customers read a sales page is what gives your sales page the upper edge.
So how do customers view a sales page, anyway?
They first look at the how the page is presented. They read the headline and the first few paragraphs. And then they start scanning. And then they suddenly stop midway at the features, benefits and bullets.
So why do they stop? They stop to get a summary. The features, benefits and bullets are like a quick summary. It gives the customer a solid idea of what to expect. And to take customers to the next stage, you have to have a rock-solid system of writing features, benefits and bullets on your sales page.
---
Presenting 'Client Attractors': How To Write Benefits, Features and Bullets That Speed Up Sales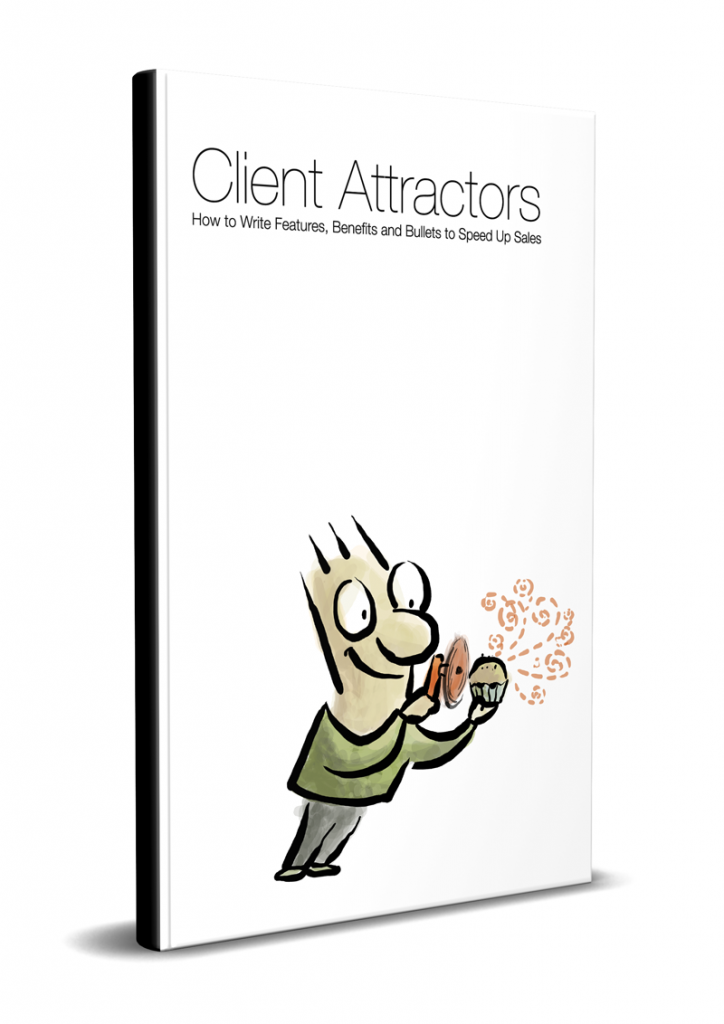 'Client Attractors' helps you deconstruct the elements that go into benefits, features and bullets. It shows you how small tweaks in your placement of the words makes a big difference in the way the customer responds to your offer.
Features, benefits and bullets are critical because a customer often buys your product on the basis of a single bullet or a single well-explained benefit. Which is why you have to be very sure that every one of them is hitting the mark. And that's really what this book is all about. But let's see what's inside the book, shall we?
---
What You Will Learn:
Big Brand Mistakes
Big brands make the same mistakes that small businesses do. In their hurry to create a sales page, they leave out critical information in their features and benefits. Learn how to avoid the mistakes—especially if you're a small business owner.
Powerful Graphics
Many writers pooh-pooh graphics, but did you know that some of the biggest and most successful brands online use graphics to consistently drive home benefits and features. But how do you use these graphics correctly?
Benefits With A Secret Weapon
It's clear as day once you know the secret, but some benefits are far more potent than others. The secret lies in how you insert a 'problem'. The 'problem' creates drama and makes a run-of-the-mill benefit stand out. Once you know how to use the 'problem' in benefits, you'll want to use it all the time.
Correct Location of Benefits/Features/Benefits
Where do you place benefits and features on the sales page? You could place them right at the top, somewhere in the middle or right at the end. But obviously they work better in some positions instead of others. Learn where to place them for maximum impact.
Crappy Bullets
Bullets are easy to write, but also just as easy to goof up. Can you tell a great bullet from a crappy one? It's important to see what makes the bullets crappy, so you can stay away from lazy, crappy bullets.
The Fastest Way To Write Powerful Bullets
Often you tend to get stuck when writing bullets. But there's a system to beat going round in circles. This ebook contains a system that lets you write dozens of bullets (yes as many as 50 bullets) just by following simple steps.
Benefits, features and bullets seem deceptively simple to write. Learn how to avoid mistakes made by most writers (even experienced ones) and write benefits, features and bullets that jump out at your reader.
How to write short, punchy features. And why benefits should do most of the hard work.
How Amazon uses bullets and features on their sales pages. And how they subtly get a point across in video, before you even realise you're being sold to.
Why you should study Apple's sales pages. They're a lot longer and in-depth than you realise. And Apple really drives home benefits and features.
Why most writers don't use the combined power of the 'problem' and 'solution', and hence water down their benefits by at least 50%.
How to use variations from the standard benefits and features you see. And how these variations may help if you have very limited space on your page.
Why bother with bullets when you already have a list of benefits and features? And how many bullets should you put on a page—and where?
How to format bullets to prevent them ending up a waterfall of text. And to know when formatting is totally unnecessary.
Logistical Bullets: What are they? Why do they matter so much?
Learn about the three super powers of bullets and why they're critical for in the conversion process.
---
"After reading a few copywriting books, I wondered what else you could possibly teach about writing copy that focuses on benefits and features."
It turns out, you were able to not only teach me new things but in a way that made intuitive sense.
I truly appreciated how you broke down the process of writing both benefits and bullets into a formulaic process. It truly takes someone with exceptional skill and knowledge to simplify and teach in a way that enables you to immediately grasp core concepts.
The biggest benefit was the formula to create truly attention grabbing bullets. I tried it and it worked. I never understood the importance of bullets. Without your help, it would have taken me a long time to realize both the importance of bullets and how to write them.
I would highly recommend this product to anyone wanting to improve their copywriting skills. I also appreciate how the report also syncs with the Brain Audit. All your products work together cohesively unlike some of the material published by other "gurus".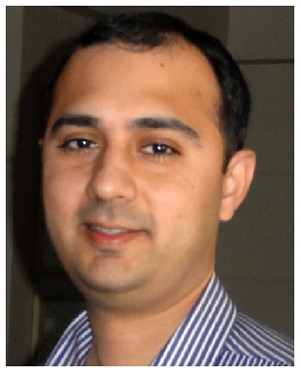 Ankur Shah
---
"I was stopped in my tracks with the features and benefits part because that's what I was interested in most."
We just went online with a new product and frankly was struggling with the whole features versus benefits thing. The information provided was very insightful and in fact helped me see that our product actually works in three ways and not two (among others)!
We are in an extremely tough market with lots of competition and the information helped us see how our product is different than all the rest. The features and benefits we came up with are now going to the basis for other advertising handouts, all because of your book!
While reading and figuring out our features, our enthusiasm just blossomed. It also brought home the whole "how are we different than the competition" in all of our minds. We knew it on a gut level but when when compared to others, we could very clearly see how our product just really stands out.
I would highly recommend Client Attractors because it makes you see what your offerings are in a totally new and helpful way.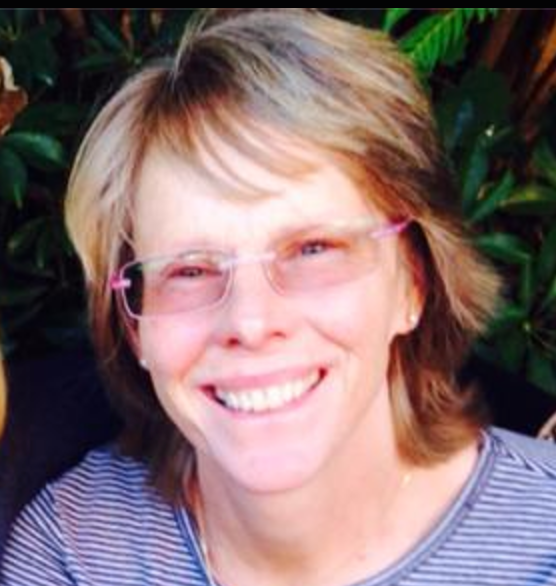 Sue Elliott
HouseKeeper Secrets
NV, USA
---
So what's unique about this book?
This book is brief, very brief. It has just 58 pages in all. And the reason it's brief is because you need to be able to learn about bullets, features and benefits in one sitting. And once you do, you can quickly tweak your sales pages and see the difference for yourself.
But don't take my word for it.
Check it out for yourself. Take your time to go through the ebook. And after 30 days, if you feel that this book is not what you expected you can use the 'Super Smiley Guarantee'. We will refund your money in full without asking any questions—and with a smile. Just send us an email and we will be happy to refund your money immediately.
---
Plus a big, bonus video (For premium only!)
And if you buy the Premium Version you get an amazing bonus video: Sales Page Layout—What Goes Where. Even if you don't like video too much, you'll really love this one because it shows you how to keep the customer engaged with the first part of your salesletter—before they get to your bullets, features and benefits.
These are screenshots from the bonus video. The video is 25 minutes long and filled with specific detail about the sales page layout. You'll learn exactly what drives the sales of one of our best-selling products (The Brain Audit) which to date has sold over $500,000 worth of copies without any advertising, joint ventures or affiliates.
The video isn't the usual droning, boring video. It's quick, efficient and really drives home how the sequence of the sales page is incredibly important. It's a deconstruction like you've never seen before. And you'll learn about the roller coaster. But I've said too much already 🙂
You'll love this video, that's for sure!
---
Here are the details:
Please note: These are digital products. In effect you get e-books (PDF) and mp3 files. The images below are just a representation.
How To Write Benefits, Features and Bullets That Speed Up Sales
Premium Bonus: Video of the Sales Page Layout: What goes Where
Regular

Premium
How To Write Benefits, Features and Bullets That Speed Up Sales (PDF)
BONUS
Bonus: Video of the Sales Page Layout: What goes Where (valued at $75)
–
Price
US$37.95
US$39.95
Pay Safely With Any Of The Options Below

To pay by PayPal (all credit cards accepted)
Important Note: What will happen once you click the button
1) You will be taken to a page where you can fill in your credit card or cheque details. This will be verified instantly. You will then receive an email with all the download details right away.
2) If you get directed to another page by chance, please don't panic. Computers take breaks sometimes. Send me an email, and I will send you an alternate link and you will be able to download your ebooks without a problem.
Credit Card:
* If the system doesn't accept your credit card please email me directly and I will help.
* Delay in delivery of product. You may experience a delay in getting your product if your credit card address and your physical address don't match. Or some other factor doesn't match, as it sets off a fraud alert. So to protect you from your card wrongly being used by someone else, the credit card company hold your order.
Please email me directly and I will sort it out for you.
If you have any questions that have been unanswered, please email me directly and let me know how I can help. I'd be interested in getting your feedback. The feedback that you give me, is strictly confidential. Don't forget to include your telephone number and a time to call you.
Sean D'Souza- Brain Auditor
Psychotactics