Wouldn't you like to learn the core 15 elements to get your InDesign project flying (And avoid the 200+ elements that are unnecessary for your project)?
---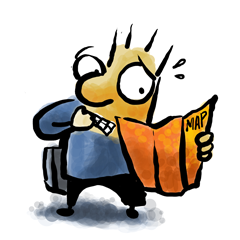 Most Indesign products and courses give you too much information, when often all you really want is to create a professional looking ebook without all that technical jargon and long crazy instructions.
What you want is a simple template that you can use. You have your content ready and you want to put your ebook together quickly without drama.
And no matter how much you seem to look, most books and courses specialise in giving you 100 hours of information, but fail to tell you want features you really need to create an ebook quickly. They even give you dozens of templates, but fail to show you how to change it easily. So you end up frustrated and even abandon creating your book.
Having  a template is important but being  able to change it without fuss is more important…
---
Introducing: Amazing Ebook Design In 60 Minutes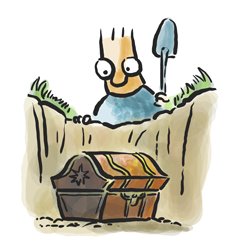 The 'Amazing Ebook Design In 60 Minutes' covers the core elements of designing an ebook while using InDesign. You will also get a template, that's kind of plug and play.This will be accompanied by videos that show you how to use the program and template. And best of all, you will be able to be up and running in 60 minutes or fewer.
The 'Amazing Ebook Design In 60 Minutes',  covers (these are video files)
How to learn the core 15 elements to get your InDesign project flying.
How to create ending pages in under 5 minutes.
Why using the library will increase your output by 200%.
Why the 10-Minute videos will help you learn without you falling asleep.
How to update even the biggest table of contents in 5 seconds.
Works with almost any InDesign version (including the modern cloud version)
---
What you will learn
Tips on using just the very core elements needed
InDesign has a million things that need learning. In most cases, you can't sort out the stuff you need vs. the stuff that came with the program. This product shows you what you need and how to use it, thus saving you weeks—even a month or two, of learning.
Efficiency tricks
Like it says. If you get efficient, you save time. As a small business owner, time is of utmost importance, so saving time is a huge blessing.
Ending pages
The ending pages of a PDF or ebook are critical to upsell clients to the next series of products or services. So how do you create an ending page? Learn how to create a template of an ending page and then re-use it repeatedly and quickly. And learn the importance of embedding recurring elements so you never have to hunt for missing graphics again.
Using the library
Many InDesign users realise the 'library' exists, but don't use it well. Cutting and pasting can seem to take just minutes, but why take minutes when you can take seconds. The library not only gives you ready access to your elements, but also places them bang on target. This saves having to fiddle around and place things in the exact position.
Master page importance (A and B pages)
Master pages are crucial for any book project. Learn how to create them and forget about them. Learn how to override master page items that get in the way, as well.
Image importing and placement
Learn how to quickly drop and place not one, but several images. This saves time going back and forth dropping a single image at a time.
Learn through short, interesting video
Poring through a book is often not as easy as it's made out to be. You can't always tell where the book is instructing you to look. Video solves this problem. The medium of instruction is tiny segments of video that enable you to pause, rewind and play back. And it's occasionally funny too.
Mastering paragraph, character and object styles quickly
The key to productivity (and Kindle happiness) by using paragraph and character styles correctly. If your document doesn't use them correctly, you run into all sorts of headaches. Object styles also help quickly format an object, saving you time and repetitive work.
Table of contents creation
A TOC (or Table of Contents) is probably the easiest thing to create, even if your book is 5000 pages long. But people often tend to create TOCs manually. Learn how InDesign takes out all the hassle in a matter of seconds. And just for good measure, it hyperlinks every item on the TOC so that your readers can jump to the exact page.
Creating a "Book" in InDesign
Yes we're writing a book. But InDesign allows you to have chapters. The great benefit of chapters is that you can move chapters around without the hassle of cutting and pasting. If created in a "book" format, you can also instantly offer excerpts of your book, or even bonuses for clients.
Exporting and protecting your PDF file
It seems simple and it is simple. Yet there are tiny glitches that may drive you nuts. This tutorial shows you how to do it effectively and even create a pre-set so you don't even have to think about the settings again.
---
Here is what Philip Riggs has to say…
"I needed to get up to speed with InDesign quickly to design a book. But InDesign is so big with so many features I didn't know where to start. The only way I could see forward was to watch hours of videos to try to get what I needed."
But dozens of videos to accomplish a single tasks wasn't an option on my schedule. Plus, there was no guarantee that I'd get what I needed to design a book. Most videos I found focused on designing stuff that didn't lead to a good-looking book.
Luckily, 'Amazing Ebook Design In 60 Minutes' cut out all the unneeded features to show me the key elements I needed to design a book. After watching the videos I had the things I needed to design the book.
The things that most helped me save time were focusing on important shortcuts I could use immediately instead of all the shortcuts, learning about the library and how I can keep things I use over and over just a click away, and Masterpages to help me make pages look consistent throughout the book.
But the videos went even further to show how to set up a project folder to organize all the book materials. I had never thought about organization. Now I can easily find all the components of the book instead of getting lost in all the images, the InDesign files, the finished PDF files, and all the rest.
All in all, this was a great product to get me up to speed with InDesign and the key things I needed to know to design my first book.


Philip Riggs
Fort Collins, Colorado
USA
---
So what's unique about this product?
Having  a template is important but being able to change it without fuss is more important. And this product teaches you how to make those changes in InDesign yourself—without having to depend on anyone.
But don't take my word for it
Check it out for yourself. Take your time to go through the book. And after 30 days, if you feel that this product  is not what you expected, you can use the 'Super Smiley Guarantee'. We will refund your money in full without asking any questions—and with a smile. Just send us an email, and we will be happy to refund your money immediately.
---
PLUS A SPECIAL BONUS: Value $199

You will  get
Ready made templates in three most used sizes: A4, Letter and A5.  This will help you create your books really quickly.
---
Here are the details
Important Notes (Read this before you buy the product)
1) I'm assuming you have a copy of InDesign 5. Or 5.5. Or maybe even InDesign 6. As this products shows you how to use InDesign to create your product.
2) The product format is video and InDesign files.
3) You will be send to a password protect site to download all the videos and files.
4) This product will work on almost any InDesign version, including modern ones which are in the cloud.
The 'Amazing EBook Design In 60 Minutes'

 
Price
Videos giving you step-by-step instruction
INDD lessons and instruction
Special Bonus
Multiple templates: This will help you create books in letter, A4 or A5 format.(Valued at $199)
Special Introductory Price
US$269
Pay Safely With Any Of The Options Below

To pay by PayPal or Credit Card
Important Usage: (What happens once you click the 'Buy Now' button)
You will be taken to a page where you can fill in your credit card or cheque details. This will be verified instantly. You will then receive an email with all the information in 15 minutes.
Important Note
1) If by any chance, you are not able to validate your card please don't tear your hair out in frustration. Just email or call me (details are below). Yes, all payment systems are secure.
2) If you get directed to another page by chance, please don't panic. Computers take breaks sometimes. Send me an email, and I will sort it out.
3) Delay in delivery of product. You may experience a delay in getting your product if your credit card address and your physical address don't match. Or some other factor doesn't match, as it sets off a fraud alert. So to protect you from your card wrongly being used by someone else, the credit card company holds your order. Please email me directly and I will sort it out for you.
4) If you have any questions that have been unanswered, please email me directly and let me know how I can help. I'd be interested in getting your feedback. The feedback that you give me, is strictly confidential.

Sean D'Souza- Brain Auditor 🙂