(Some days do you feel like you just can't get started? Learn how the core elements of outlining can save you from the misery of writing your next article)
---
Have you heard about "talker's block"?
In effect, "talker's block" doesn't exist. Even if you're stumped for words, you will be able to go blah, blah all day/week/month long. So if you can't get "talker's block", how come you get "Writer's block"?
The reason is simple
If you're tired, or out of topics that interest you, or struggling with structure, you'll hit a wall. A wall called Writer's Block.
Outlining saves us from all of this misery
An article that's not outlined can miss out specific elements. And just as easily it can have too many elements. Understanding the core elements will make your articles rock solid. Also understanding when to ignore outlines is crucial.
Outlines are boring
Sure they are. But they're also the key to speeding up your article-writing. Outlines are the warm up session before jogging. Outlining saves us from all of this misery of what to write.
An article is not an article is not an article
Understanding how outlines speed up your article writing is important. There are several core elements to writing. Come with me on an outlining journey. I think you'll like it a lot. It's the starting point to an incredible journey.
---
Presenting 'Outlining—How To Speed Up Article Writing With Simple Outlines'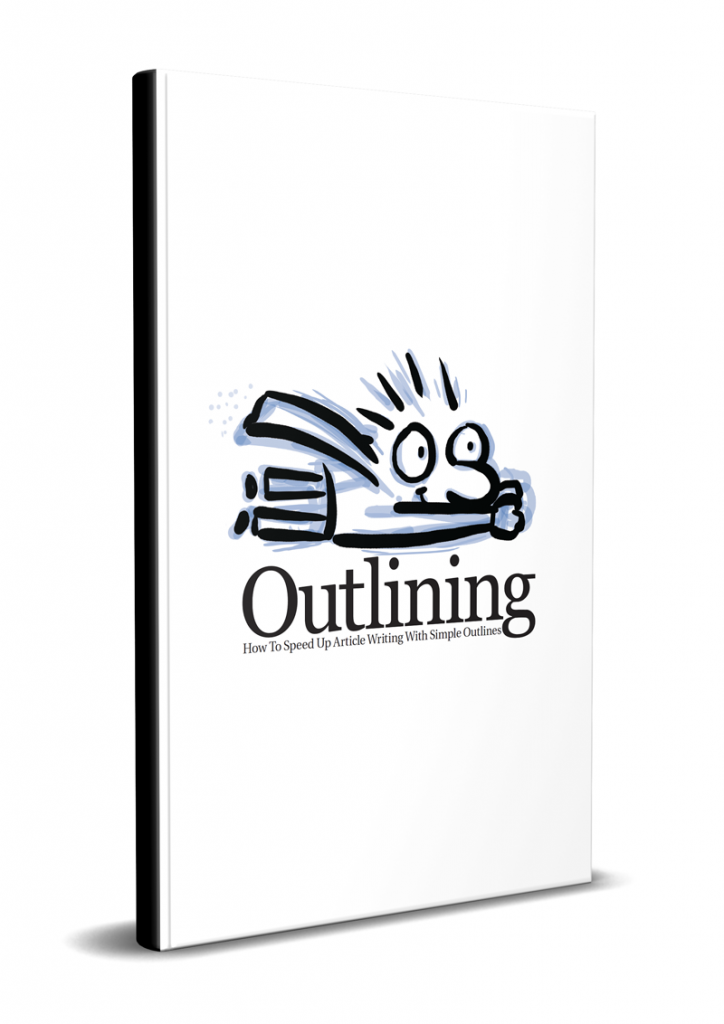 A Psychotactics product isn't some hastily put together document. It's rich in detail, graphics, and examples. It's designed to let you learn. And to implement. Instead of just being another information dump, it shows you how to go about doing things—and most importantly "Why" it's important. That way you can use the principles over and over again, knowing that you're following a system that instinctively works for you.
What you will learn in this tiny book:
The Reason Why You Hit A Wall In Writing.
The Core Elements In Outlining.
Why It Is Critical To Have "What" At The Starting Point.
Why You Need To Keep "Bloat" In Check.
When To Ignore Outlining.
What Jargon Slows You Down.
So How Do You Know If Your Article Works?
Examples.
The Power of A Single Article.
Types Of Article Writing.
What If You Don't Outline?
About Magical Googa Juice.
Plus the 'Premium Bonus'
And it is not just your average throw-it-altogether bonus. Nope.
There's a full audio book—yes the entire book in audio.
---
"I couldn't stand the thought of outlining when I first heard it."
I'd been writing just fine for years without an outline. I had spoken without an outline. I had developed presentations without an outline. What could Sean possibly tell me that I didn't already know about outlining.
Since then, I've become an outlining fiend.
Earlier this week, when I was struggling with yet another presentation, I reread the book and realized that I needed to re-outline the presentation. Doing so, I recognized that some "bloat" had crept into my presentation and I was able to cut it and finish the presentation.
Funny story, I actually bought the product twice. I hadn't read it the first time so when I decided that I needed to outline everything I do, I bought it again. This time I read it and frequently refer to it when I'm working on different types of projects.
Outlining has saved me time and frustration.
By outlining first, I know where I am going with my projects which means that I am able to finish them much more quickly than before. I find, I have far fewer projects that don't get completed because with outlining, I know where the projects start and end so it's much easier to connect the dots. And finally, I have greater confidence that my project will get the positive response I want when I outline them first.
Other benefits:
I was able to outline a book I've been wanting to write in half an hour. I was also able to put together a 10 week course and the various sub-topics in about an hour. Both projects were ideas that I've been thinking about for several years. Even better, I was able to start and complete significant parts of both projects already. And even though I can't work on these projects everyday, with the outline I can easily pick up to where I left off.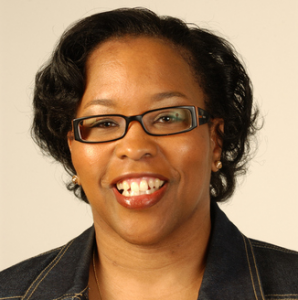 Felicia Gopaul
California, USA
---
"I always wanted to write the whole article at one go in the past, and I found I could not get enough time to write so my output was low. "
Now, I can write the outline without wasting time. Once the outline is done, the article is virtually finished. It is just a matter of filling in the words in between, and I already know what they are.
That means I can use small bits of free time here and there to work on each article (even five minutes and I can make a meaningful addition to the article). So my output has exploded. I have written more articles in the past two months than I had in my first year writing for my website.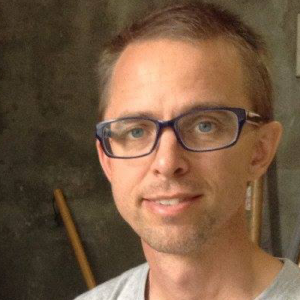 Les Perras English Listening World,
Ikoma, Nara, Japan
---
So what's unique about this book?
This book is brief, very brief. It has just 52 pages in all. And the reason it's brief is because you acquire a skill in one sitting. You will learn the core elements to speed up your article writing.
But don't take my word for it
Check it out for yourself. And as with all our products, you get a 30 days, 100% Money-Back guarantee. And yes, everyone says that, but we'll give your money-back with a smile 🙂 If you're wondering if this product is worth it, you'll be amazed at how much of a difference it makes to your business right away. And to your understanding of what makes customers do what they do.
---
Here are the details:
Please note: These are digital products. In effect you get e-books (PDF) and mp3 files. The images below are just a representation.
 
Outlining: How To Speed Up Article Writing With Simple Outlines
Premium Bonus: The entire book explained in audio. (valued at $49)
Regular

Premium
Outlining: How To Speed Up Article Writing With Simple Outlines (PDF)
BONUS
Bonus:The entire book explained in audio (MP3) (valued at $49)
–
Price
US$32.95
US$34.95
Pay Safely With Any Of The Options Below

To pay by PayPal (all credit cards accepted)
Important Note: What will happen once you click the button
1) You will be taken to a page where you can fill in your credit card or cheque details. This will be verified instantly. You will then receive an email with all the download details right away.
2) If you get directed to another page by chance, please don't panic. Computers take breaks sometimes. Send me an email, and I will send you an alternate link and you will be able to download your ebooks without a problem.
Credit Card:
* If the system doesn't accept your credit card please email me directly and I will help.
* Delay in delivery of product. You may experience a delay in getting your product if your credit card address and your physical address don't match. Or some other factor doesn't match, as it sets off a fraud alert. So to protect you from your card wrongly being used by someone else, the credit card company hold your order.
Please email me directly and I will sort it out for you.
If you have any questions that have been unanswered, please email me directly and let me know how I can help. I'd be interested in getting your feedback. The feedback that you give me, is strictly confidential. Don't forget to include your telephone number and a time to call you.
Sean D'Souza- Brain Auditor
Psychotactics