---
I hadn't launched a new program for a couple of years and was nervous about how this one would go.
I bought Pre-Sell because while I've watched Sean launch his programs with fantastic results and could try to analyze what he's doing, having a step by step system to follow seemed like it would be a whole lot easier.
Within a month of purchasing the book I launched my new program and sold even more copies than I expected!

And the whole process was completely natural for me and even strengthened my relationship with my community.
What I loved about this book was that there were "easy" pieces I could implement right away because I was on a short timeline, and then there are more involved (and more effective) pieces that I can add into the process for the next go around.
And that's one of the best parts of Pre-Sell – once you've created your materials (samples, your prospectus etc.) you can repurpose and improve on them for next time. PLUS, you learn more about yourself and your product during the process which I feel is also very important.
If all of that isn't valuable enough, even just getting a peek into the inner workings of how Sean runs his business is always a treat. When reading any of his books I always take away a new way of thinking. And those new ways of thinking always help me grow my business which is why I will happily buy just about anything he offers!


Holly Chantal
USA
Read more about the Art of Pre-Sell here.

---
I was a tad skeptical that I wouldn't get enough out of the pre-sell book that would justify its price (it isn't cheap).
What I got out of it was way more than the price – in fact now that I have implemented it, I probably would have paid double (shhhh, I shouldn't say that)!
Why?
Because after delaying and procrastinating for more than 2 years about creating and selling some digital info products for my business, I found that the practical tips and steps in the pre-sell book created an incredible amount of momentum for me and kicked me into high gear.
Before I even finished the book, I made a pre-sell announcement to my network about the creation of my first digital info-product.
Within a week of making my announcement, I'm proud to say I completed my first digital product. For me and my business this is a huge step forward. The pre-sell book was a huge gentle kick in the butt that I needed to get moving and share my gifts with the world.
Specifically, here's what I liked most about the pre-sell book: being able to walk away from reading the pre-sell book having a clear understanding of the elements that make up pre-sell and having some bite-sized steps that I could implement was worth the price of the book/audio.
A couple other benefits I enjoyed:

1) Having this book is both written form and audio form helped me grasp the content as I first read the book and then I listened to the audio numerous times throughout the week.
This helped reinforce the key concepts in my brain.
2) Throughout the pre-sell book, there are numerous tangible case studies that bring the elements of pre-sale to life. Specifically, in learning about samples, I had a bunch of ideas of how I can grow my business
3) The book is so rich in content, I can see myself re-reading it multiple times in the next few months and years – each time taking out at least one specific idea that will help propel my business forward
Bottom line, I would highly recommend the pre-sell book to anyone looking to take their business to the next level. The only caveat I would make is to get the biggest value out of the information, take action and put some of it into practice.
And finally, I'd like to just say this, what I love about the pre-sell method and what Sean teaches is that you can "sell" without being "slimey."
Finally, I've found a philosophy around selling products and services online that resonates with me, that I feel I can implement while maintaining my integrity.
Thank you Sean for the pre-sell book and all the great work you do!
---
My clients have typically been the "hair on fire" entrepreneur who think it's easy to launch a product a month. I'm moving from these clients and working now with people who value proper planning and execution without all the hoopla.
This is why I was thrilled I was getting a system with detailed steps I can use with my clients and my other new business.
I was really blown away by the role "Methodology" and "Philosophy" play in presell

It's like the heart beat of pre-sell because it allows you to really demonstrate how you do things with generosity and care. I was also delighted how how you framed "Ideas and Events" and how you started to break down all the parts between. The "Pilates" and "Bride" stories helped entrench the learning.
I LOVED the prospectus!

That could be a product by itself. It was that powerful. No one is doing this! I also loved the concept of how you use blogs and Facebook to announce to clients who are not part of a membership. This was huge because me and clients don't have membership groups. I will forever be using those going forward.
Everything I do is about authenticity…

I'm in the top 10% of oDesk copywriters because of my heart-based/hype free copywriting. Everything I do is about authenticity. Helping clients be brave enough to lay down their hypey masks. Every strategy I implement must help achieve this, or I won't touch it. "Pre-sell" and "Philosophy" are a remarkable example of how to build high trust, profitable long term relationships with your list in a non-violent, compassionate, caring way. Total alignment with my heart's deepest aspirations.
There's a reason I buy Psychotactics products

You demonstrate you know your stuff. But in a fun,step-by-step way, I know will never be hypey. I've been on your list for about 7 years and bought a fews things here and there. I think it's no coincidence that ever since I bought The Brain Audit and 5000BC in the past two years, plus investing over $6000 in your other programs since then, my income has skyrocketed.
The bottom line is this. I know I can count on YOU (your timely responses in the Cave in 5000bc, and personal emails seem superhuman). And your products to give me strategies that can help clients and myself, build a REAL sustainable business, without asking anyone to compromise their values.
Priceless!


John Reisinger
Tacoma, WA, United States
Read more about the Art of Pre-Sell here.

---
I was determined to buy this book because Sean had done such a good job of pre-sell (even though he thinks he didn't).
He posted excerpts in the copywriting course and in the cave, and had been drawing attention to his own presell of everything for several months. Plus he asked me to do a Target Profile interview, and sent me drafts of the sales page as he built it, so I felt involved and protective of the project.
I've only been in a cave for a year, but have already seen a dramatic jump in my business. When he talked about how much of a difference it had made in his own business, I knew that even though the price was high, I would make that money back in short order by using this method.
As I skimmed through the book the first time, I found numerous strategies that I could employ with almost no effort.
I recognized them from Sean's own efforts, and it became glowingly clear to me how I could do these things in my own business and how seamless and enjoyable it could be.
I love the casual chattiness of it.
Pre-sell is the exemplification of the concept that marketing is the transference of enthusiasm from one person to another. I love that you can talk about the fun thing you are doing, the idea you have about something you might do later, and people get caught up in that. I have certainly seen it work on myself, and I am delighted and stunned to see it work on others when I do it.
Three Benefits of this product
1. Like all of Sean's products, it's a system. That means that if I follow the steps, it will work for me just as it works for him (well, maybe it works better for him, but he has more practice).
2. It's scalable. It works for small or large projects, and Sean makes it clear just how deep you have to go depending on the size of your project–from idly dropping a whimsical thought to producing a full-blown prospectus, everything you need is in the book.
3. There are lots of options. Each section is broken down into multiple approaches, and each approach is a strategy all by itself, so there are many, many ways to use the system, depending on your preferences, business, project, or time frame.
I would recommend this product because:
YES. This book is solid gold. It is pricey–for a book. But you can clearly see the bones of the course it is to become. The great thing about Sean is that he doesn't hold anything back. He's not keeping the best parts for himself–he's giving it all right here, in this book, for anyone to read, for anyone to use, for anyone to benefit. From that perspective, this book is a steal.
It's comprehensive, crystal clear, and instantly actionable. It is chock-full of examples for all kinds of products and service, including a revolutionary chapter on samples. If anyone implements just a fraction of these ideas, the effectiveness of their campaigns will skyrocket.
This feels like what I have been waiting for. It's a dream system.
One reading gave me a such sense of confidence and possibility, that I felt instantly relaxed and began looking forward to the rollout process.
The morning after I finished the book, I wrote a sales pitch for a Kickstarter project and thought Pre-sell!
I posted a chatty Facebook update about my project. All I did was talk about how excited I was by my project, and posted a few points my book would cover. I never mentioned price or encouraged anyone to buy. Within half an hour, I had dozens of excited accolades. So I made an event page, and posted the link in my thread. Within a few hours, over 75 people had joined, sharing the event and inviting their friends.
Not bad for an hour's work.
Thank you, Sean for such a concise, accessible little gold mine. My copy will get plenty of use!
Read more about the Art of Pre-Sell here.
---
When I read Sean's The Art of the Pre-sell sales page, I could relate to his stories about creating great offers and having a tough time selling them. This has happened to me more than once, and it's frustrating.
Since I read The Art of the Pre-sell, I have new confidence in my ability to move my prospects to action.
What I like best about Sean's techniques is they don't rely on manipulation or heavy-handed sales pushes. That's not my style and … guess what? Those techniques don't work that well anyway.
The Art of the Pre-sell is chock-full of examples to reinforce the concepts Sean shares, so you learn them and you remember them. And Sean's step-by-step explanations help you directly relate his ideas to your own business, so it's easy to put them into action.
I couldn't wait to begin using the concepts in The Art of the Pre-sell, and I started implementing them right away. I'm looking forward to incorporating these techniques into my product marketing in the future.
I highly recommend The Art of the Pre-sell. It will change the way you look at your promotions. Instead of forcing them on your prospects, you'll discover a way to organically weave them into everything you do so they feel natural and not pushy. I think you'll love The Art of the Pre-sell!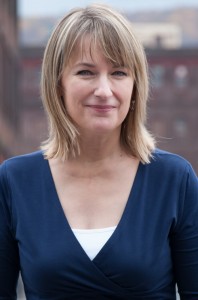 Pamela Wilson, Big Brand System
USA
---

I don't have a full-fledged business up and running. So it would have been logical to conclude "With nothing to sell, why would I buy a book on Pre-Sell?"
And that would have been faulty thinking. I decided that at least when I had something to sell the book would show me how to roll it out. But as it turned out that the book was perfect for the person with no product or service to sell. I learned principles that apply when my product is still in the idea phase.
I anticipated that Sean was writing to all those other people who had established businesses with well-developed product lines. But that was not the case.
Everything in the book is applicable to anyone who has an idea for a product or service. And it makes sense. And the steps seem doable.
I picked up the book thinking it was for "other people" or "later." But it was for me, now!
Any product or service begins with an announcement about what you're thinking about doing. The "telling" comes before you may know any of the important details – especially when.
Sean shows how going public is a great way to give an idea some needed traction. And he addresses the things that could backfire with going public and what to do.
I was inspired to announce my idea. And then follow it through the sequence that Sean recommends in the book.
Three other benefits about the Pre-Sell book:

– The section about using Snippets showed the value of creating low-key, low-pressure references to the product outside of the sales context.
– The use of case studies solidified my learning and assured me that the Pre-Sell sequence was applicable to a variety of businesses.
– There is value in the Philosophy/Methodology clarification that goes beyond Pre-Sell. I see it as valuable for clarifying my entire business proposition.
It was a good purchase decision. I got a lot of bang for the buck: inspiration, instruction, specific information about Pre-Sell, and information that applies to deciding what my business stand for.
Also, it's interesting to see what goes on behind the curtains at Psychotactics. But it's even more interesting to gain insight into how I can apply this information.

Lizabet Nix
WORDcredible!
USA
Read more about the Art of Pre-Sell here.
---
The list. Everything seemed to revolve around the list, and I don't have one.
I wasn't convinced the information would be immediately helpful because I don't have a list. Because of not having a list to begin with, I don't know what products would be in-demand, how to pre-sell any product. It just seemed like pre-sell was a non-starter for me. I believed I'd need to wait until I had a list to use any of the information in the book.
The book started out with a story of someone in the same boat as me: Joe Pilates.
He had no list to start up with, but used the same methods presented in the book to build a huge empire. I have no dreams of creating an empire, but I would like to create something special. I saw that the pre-sell techniques actually were applicable to my situation of starting from zero.
The techniques on creating a waiting list, scarcity, and an event made perfect sense to me. It gave me a way forward to developing the list and running a pre-sell.
I liked how the book presented pre-sell as a series of layers to be done over time.
That meant I didn't have a million and one things to do to just get started. The starting was just a simple announcement. Not overwhelming at all. The steps up the event are similarly simple and easy to build layer by layer.
And it didn't stop with one go round. The book presented more advanced steps to build into the pre-sell over time as you have time. The layering makes it possible to put a pre-sell in motion and improve it over time instead of a huge list of things to do, and to get perfect, from the start.
The chapter on creating a prospectus that could be used over and over was incredibly valuable.
The pieces that go into a prospectus showed me just how valuable this tool is. Before, I'd have thought it wasn't important, or question why the parts that go into it need to be there, but now I have a complete understanding and know why I like to get a good prospectus about something I'm going to buy.
The chapter on scarcity revealed something I've been doing wrong for a long time, and showed me how it reduces my perceived value to clients.
The book also showed me how to put my work out there so that customers can get a taste of what I do and how I do it. Snippets and Samples revealed how I can start building my list in a positive way that builds credibility and creates desire in potential buyers.
I'd recommend it greatly.
This book is about building a business that uses positive ethics, creates greater flexibility and time for the business owner, and how to do without all the excesses I've seen with other product launch products.
The techniques are solid, they are well-presented in a way that helps the learner apply individual steps that can be improved over time, and gives great insights into what you need to be doing to create desire for your product.
Not only does the book tell you exactly what to do, it gives many examples to show you how the techniques have been successfully applied so that you can learn in an applied way.


Philip Riggs
Fort Collins, USA
---
Sean I'm learning lots from your "The Art of Pre-Sell" ebook and I'm only a third of the way through. I REALLY didn't expect it to be so informative with such workable ways for me to improve my exposure of my new book I'm almost ready to start marketing.
The way you use announcements, snippets and samples to communicate with people is such a great idea, I wish I'd thought of it.
I really can't put my finger on my favourite section of your Art of Pre-Sell because there are so many sections of content I really connect with.
Anyway Sean, I could go on about your product – BUT – I think its better I say that please include me in any further products like your Art of Pre-Sell as I will buy from you again.
Many thanks for now … as I'm going back to reading your Art of Pre-Sell.
Alan Phillips
UK
---
I collect great marketing strategies.
When I find one, I try to implement it right away. This is often unwieldy, to say the least. That's because you're always on an upward learning curve. Then a new one comes along, and you're off to the races. In a way, I can't help it. Absorbing and profiting from new techniques is something of a "superpower" for me. And overall, I enjoy it.
But here's the thing. I sometimes have to hold my nose when I dive into the deep end of the pool with some of these strategies.
That's thankfully never the case with Sean's stuff. When I bought the pre-sell book (sight unseen, no sales page necessary) it was because he had pre-sold it to me in 2007. I knew there would be nothing but time-tested, honest and trustworthy information.
And I haven't been disappointed. It's such a great read.
Have I used it yet? Well, give me time. I'm still on page 161. However, as I sit here writing this, there's a timeline that's gone up on the whiteboard behind me with a dozen or so little red dots to be filled in. Yes, I'm busy planning two product launches using this material. I have no doubt they will work as well as any of the others have, but with one major difference.
This time the stress machine will have been ratcheted down by a huge factor.
And in this day and age, that just never happens anymore. And why is that? Well, the combination of tiny teaching segments, great stories that pull you into the concepts, and in this case, the laying out of all the crazy things Sean and Renuka do behind the scenes that make these launches hold together over a great expanse of time.
I almost can't emphasize this enough.

There is no way on God's green earth you would ever be able to reverse engineer a Psychotactics launch. Too many moving parts over much too long a period of time.
And now, to have all the pieces neatly assembled in one location? Priceless. This is one I've longed to know more about for ages.
So if you're wondering if there's a better way to get better results from launches without losing your mind, don't spend one more millisecond pondering this.
Just get the book. In fact, take two of them and call me in the morning…


Steven Washer
USA
Read more about the Art of Pre-Sell here.

---