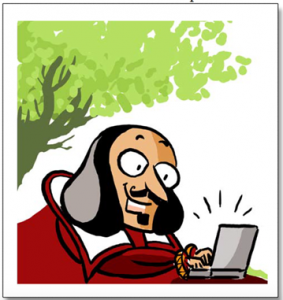 What you get by being alumni:
1) The course material (Version 2.0 of the Article Writing Course) (which you're already likely to have)
2) Access to the forum and assignments.
3) You'll get your own forum (away from the beginners).
4) Following a long and doing the course a second time but with a greater sense of confidence and ability.
4) You'll be in familiar company with other alumni.
5) – If you have a general question about article writing, I can answer it in detail. (e.g. I tend to get stuck at x. point in the First Fifty Words. How do I get moving?)
6) Any revision is worth the trouble—again, that's what I believe.
Frequently asked Questions (Please read this section)
 1) I won't be critiquing any of your articles.
Instead, members of your group will do so. This isn't as crazy as it sounds. You've all been through the process and are more than competent to help each other out. But more importantly, we have a vastly better feedback system in place for the Article Writing Course. The feedback system has been one of the most requested features of every course—and now we have a system that's robust. You'll like it. So you will know how to give feedback for the assignments.
2) How will I (Sean) be involved?
You know how much it takes out of me to just handle the people on the live course. So to promise more than questions pertaining to the assignments would not be ethical. Therefore, if you run into any specific problem with the notes or the assignments you can use the Ask Sean, and I will do my best to answer and systemise the process. You will be working with the other alumni.
3) How does it work?
A separate forum will be set up just for the alumni.  And you will work in your groups. You will get all the notes and the assignments.
4) Do we have to do a daily article? What are the work commitments? What is the time commitment?
No, you don't have to do daily articles. You'll follow the agenda of the course, but at a higher level (knowing what you know).  You will be given the assignments on a weekly basis. And will have to work in your groups. The time commitment is up to you. You will be working with the other alumni in groups.
5) I am travelling a lot during the course time – will some gaps in my presence be an issue?
I don't think it should be an issue if you let your group know.
6) Is it OK to use articles we are using for our live website?
Yes, of course, you choose what you want to present. Any article will do.
7) Does it matter I'm no longer a 5000bc member?
No, it doesn't matter, though I have to tell you, you're missing some cool stuff in 5000bc.
8) Will we have access to that 2020 Batch Forum, so that we can see your critiques of the articles there as well as to have access to the rants, etc.?
Yes, you will have access.
However: Please read this carefully
– You cannot contact anyone personally and offer your advice.
– You cannot post on their forum at any point.
9) When does it start?
The course starts at the same time as the 2020 Batch. So the course starts on runs from 11 May 2020 to 31 July 2020 (12 weeks).
10) Is there a refund if I can't make it?
No there will be no refund. Once you pay, you're in.
11) Is there a deadline for signing up?
The deadline for signing up—11 April 2020. That will give me time to set things up for you and organise the groups.
---
How do I sign-up for the course?
The alumni section is at 80% off, so the entire three months will be just $776 (the full price is $3880).  think it's a good idea to get into a schedule and write again because you'll notice how much faster and better you're able to write. In short, the second round tends to give you more confidence as well as a different level of style.

Click on the link below to join:
Article Writing Refresher 2020: Full Payment: $776
Article Writing Refresher 2020:  4 Part Installment: $214 x4 
---
If you have any questions?
Please email me if you have any questions
Warm regards,
s-