---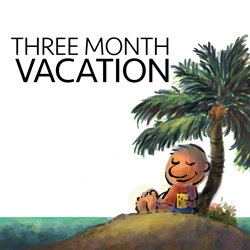 It's easy to pick up bad habits
Knowing what causes bad habits to succeed, enables you to make good habits meet with similar success. In this episode we dig deep into the trio of trigger, routine and reward mechanisms. And how every one of them play their role. But then we go deeper into the world of groups and how the groups matter.
If you've struggled to maintain good habits on an ongoing basis, this audio (and transcript) will show you the elements you have to put in place to succeed.
---
In this episode Sean talks about
To create a good habit or a bad habit you have to have three core elements in place.
Part 1: How a good habit start with the cue
Part 2: Why routine is important
Part 3: Why no reward  leads to failure
Right click here and 'save as' to download this episode to your computer.
---
Summary
Start off with 5000bc.com. Go there today and sign up, because there is a waiting list and we take two or three weeks to approve you before you get in. Get there quicker, get on the waiting list, and then you can join 5000bc.com and see how this reward system, how this cue and routine is put into place. Later, much later, you can do a course with us and you can see how that system works as well. It's not just about courses but the applications are for pretty much everything whether you're doing video games or just about selling toothpaste for that matter. That's me, Sean D'Souza, saying bye for now. See you in 5000bc.com. Bye bye.
Once we have good habits, we have to then maintain the good habits—but we run into resistance.
Resistance is often just seen as a form of laziness, but that is not true at all. There are hidden forces causing us all to resist doing what we really should do. This slows us down considerably. Find out how to work with resistance, instead of fighting it all the time. Click here to get the free report on 'How To Win The Resistance Game'.