Cartoons on testing? Aarrrrrrgh, what is the world coming to?
But hey, doing something is all very fine. What you really need to do is test the darned thing. Is it really working as it should? Is it working better than it should (and you're unaware?). Or are you just banging your head against the wall? Luckily for us folk, Google Optimizer is free. And takes about five minutes to install.
And here are some quick, snappy ways to understand the um, subtleties about testing.
Oh, and if you're dealing with a customer and they don't get these points, point them to these cartoons. First, there are cartoons that didn't make the Google Blog. And the cartoons that did make it. So which ones didn't make it?
The ones that got dropped onto Google's cutting room floor…um, the rejects.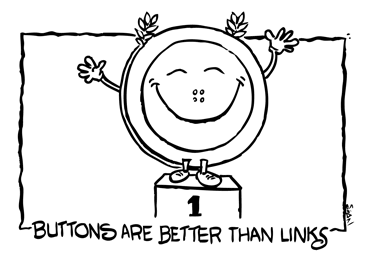 Now this one sure went against the grain, because this becomes an absolute. It says: Buttons are better than links. And that's no-no in testing, isn't it?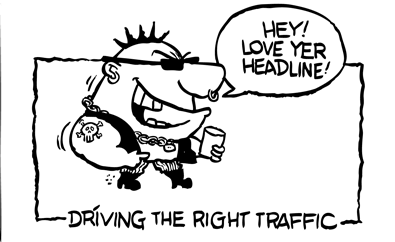 I personally loved this one, because it was said two things at the same time. It said: Hey, this may be the right traffic for you. Or hey, this may be the wrong traffic. And your headlines are going to determine who turns up (and stays) at your site.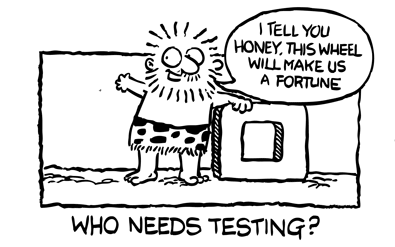 This is a duh situation. Sometimes a wheel is square. It's not going to move. Not as well as a round one, anyway. But the client won't listen. This cartoon is dedicated to clients who make duh-moves and insist on staying duh, despite the common sense aspect.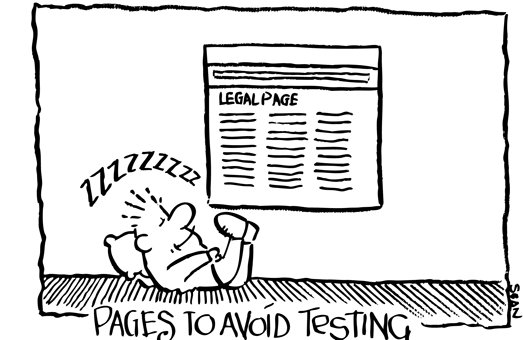 Again, common sense eh? Why bother. But some people do, apparently.
So there you go. The cartoons that didn't make it. And what follows are those that did.
Did you like these cartoons? Did they deserve to be dropped?