So will Twitter take on the world? Who knows? But it sure is driving some folks crazy!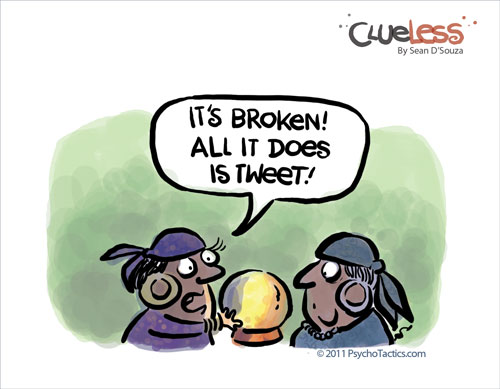 Like it? Well don't be shy: Tweet or Facebook it, or Google+ it 🙂
If you aren't already on the 'Friday cartoon list' then here's a link to make sure you Don't Miss a Fun Cartoon
If you would like to use this cartoon, the details are here.