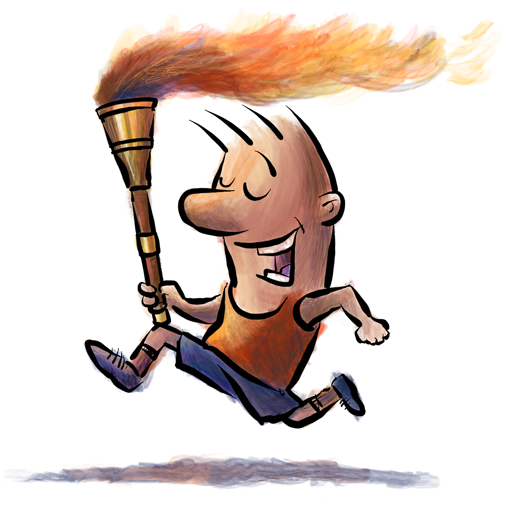 The Landing Page Workshop
A hands-on workshop that will not only let you create the page you need in 3 days (but give you the permanent skill for any landing page, any time)
When writing landing pages, do you get overwhelmed even before you start?
Other people's landing pages look so perfect, it's hard to know where to start. So many pieces to collect and organise. It's such a complicated, time-consuming task that it's tiring just thinking about it.
We  had a similar problem when we first started selling products and services online
We"d spend loads of time creating a product or workshop. But there's no point having a wonderful offering, if clients can't see a sales page. So we'd cobble together something and send clients to buy from our sales page. However, this was less than ideal because we didn't follow a system, and hence there was little or no consistency between the pages.
Which is why we had to sit down and work out a system
A system so simple that it wouldn't take weeks, or even a week to get a sales page going. Instead, every element of the sales page needed to be up within three days (or fewer). And somehow, within three days it had to be perfect. Could such a goal even be possible?
Announcing "Complete Your Landing Page in Three Days" Workshop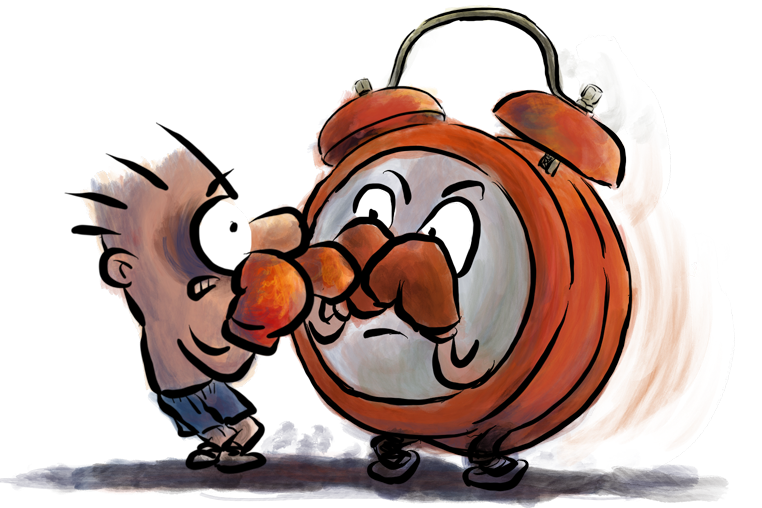 A landing page or a sales page is not supposed to be written in three days. If you ask seasoned copywriters, they'll tell you it takes a while to write a great sales page. And they're right, because a sales page is complex, with many elements. Just getting started with the headline and the first few paragraphs could take days, even weeks.
But what if we're approaching the construction of the sales page in the wrong manner?
Why should we start with the headline, just because it's the first thing we see on the page? What if there was a superior method; a quicker method to get the job done? Instead of slaving over the page for days and weeks, what if you could get it up and running in three days or fewer?
That's what this workshop is all about.
No more agony over which elements you need on the sales page. No more wrestling with what-goes-where. Instead, you have a solution that works seamlessly every single time, and ticks all the boxes. What's better is that the process is systematic, involving three separate stages.
Stage 1: Assembly of Sales/Landing Pages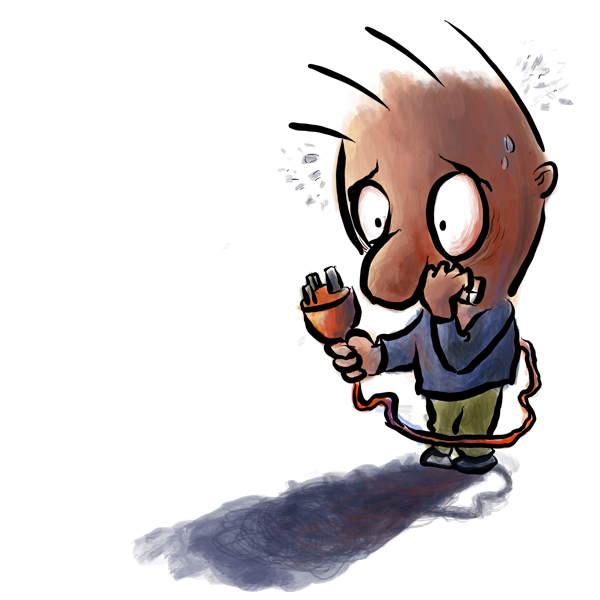 It takes ages to get a sales/landing page together even when you know exactly what you need on the page. How do you speed up the assembly of the landing page without resorting to sloppy shortcuts?
Here are some of the topics covered in Stage 1
Why assembly matters (and how to go about assembling the page from the bottom-up)
Why you should work through the assembly process using three distinct partitions (and how this three-part process helps  you make sure nothing is left out
How to systemise your assembly process while spending the least amount of energy
How to assemble the elements in a way that makes it simpler for the client to see value—and buy products and services
How to write between 30-60 bullets for every sales page (even if you haven't created your product or service quite yet)
Why bullets are the foundation of your sales or landing page (and how to make every single one attractive to the buyer)
Why you're going to need a bonus to increase sales (and get higher prices over 95% of the time).
How to use the bullet-system to create an extremely powerful set of bonuses (even if you end up using just one bonus on your landing page)
How to go about creating a uniqueness for any product or service (and how to make it almost impossible for the competition to copy)
Why the "uniqueness conjunction curse" confuses clients (and how to avoid it completely)
How to test your uniqueness in a matter of seconds with the power of the echo
How to expand the uniqueness in a way that clearly positions you against the competition (and shows why your system is superior)
How to choose the most critical features and benefits for your landing page (and why overdoing the features and benefits can work against you).
How to systemise the features and benefits in a way that gets clients to slow down, instead of simply scrolling past madly.
Stage 2: Creating the opening section of the sales page + pricing grid
Once we're done with the bullets, features, benefits and bonuses, it's time to shift our focus to the headline, the problem and the solution. Simply slipping in a headline won't get your client to respond, let alone buy a product or service. Knowing how to construct a headline with oomph and then keeping the client's attention, is what we'll cover in Stage 2.
Once we've handled the section at the top of the sales/landing page, we then move back down to the elements of pricing. We examine how you can price your product or service and how to increase those prices systematically over time.
How to start your page without a target profile (while using bullets)
Why clients tend to avoid getting right to the real problem (and how it ends up with you having a page that doesn't convert well)
Why you need to drive home the consequences in a greater amount of detail (and how the target profile plays a big role in the emotion and wording)
Understanding the difference between the solution that the clients seek vs. your solution (and how it makes all the difference to your sales)
How to know when you've hit the right target profile (and when you're just wasting your time)
How to create a pricing grid that empowers clients (and gets you higher prices, 95% of the time)
How to systematically test and increase the prices of your product or service (in a matter of months, or even weeks)
The obvious—yet ignored—connection between testimonials and objections (and how to use objections to get testimonials that really resonate with clients)
How to use testimonials of varying length (and why the variety matters).
Why graphics are critical to create greater interest (and how to find graphics that can be quickly put together)
How to dig deep to find the risk-reversal that clients want (most of the time it's not a money-back guarantee)
Why you need to work on objections, testimonials, graphics and risk reversal long before you sit down to write your sales page.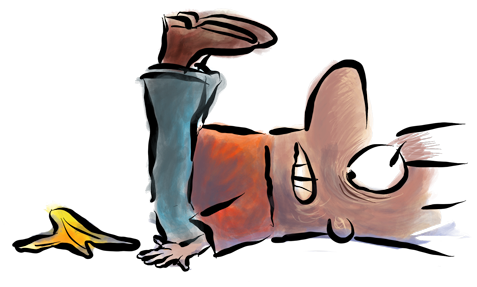 Stage 3: Immediate, Expert Feedback
The entire workshop is indeed a workshop, not a seminar. This means you go through the process of working on a project (to familiarise yourself with a product or service). This reduces the intimidation factor of jumping right into implementation. Once we're clearer on the method needed to implement the sales page, Stage 3 involves putting your page together.
As you work through your page, you'll get constant feedback about what to fix and how you can improve the power of your communication. It's a hands-on situation that enables you to get your sales page ready before you leave the workshop.
This area is for the description and bullets of your first book, first product, etc. If you have three sections of your book, you should call it Section 1, Section 2 and so on. That way you demonstrate the depth of the book, product or service. You can also have Stage 1, Stage 2 and Stage 3.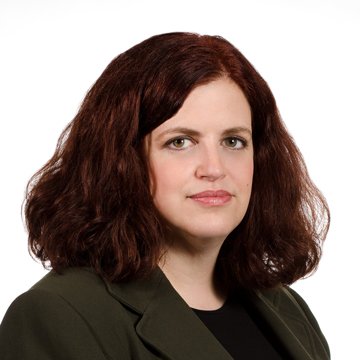 Katherine Radeka,
Lean Enterprise Institute
USA
"I know that we have great products, and we have solid results and wonderful testimonials, but I couldn't figure out how to put the pieces together so that there's a "picture" that someone would actually purchase."
I know the technical side of the website pretty well, so I can work my way around it. And I'm pretty good at writing, but what I don't know is how to lay everything out, so that I get the end result that I want. And that end result is that someone clicks on our registration button.
I know that we have great products, and we have solid results and wonderful testimonials, but I couldn't figure out how to put the pieces together so that there's a "picture" that someone would actually purchase.
I have a very small group of highly committed fans and I have a whole bunch of people that don't even know our products and services exist. And they could really benefit from it. I know how to market to the people that I know but I don't know how to market to the people I don't know.
The course has helped me understand how I need to layout everything on the landing page, then when people do come to us, and find us, then they'll take that next step, which could be to buy the book, or attend the workshop or whatever that next step happens to be.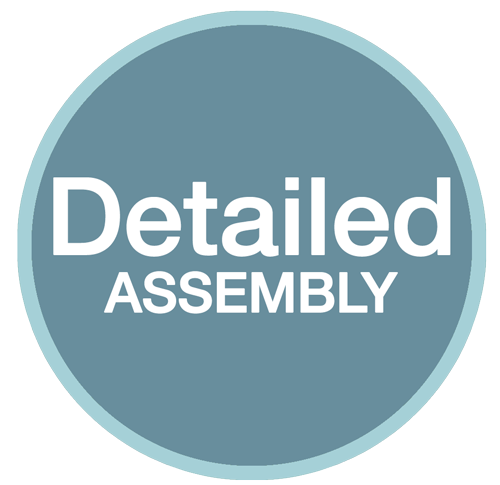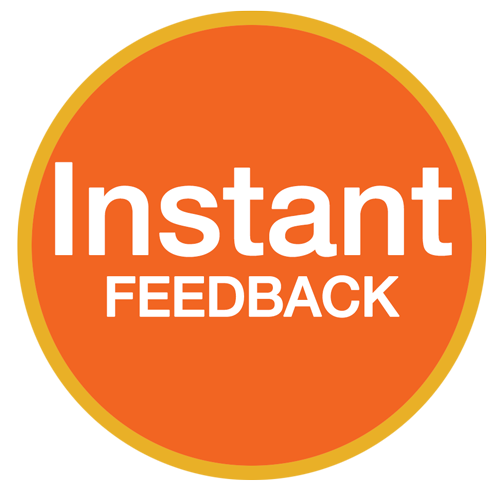 Put in the information of the journey from start to finish. You'd need three simple graphics like this to upload to your site, but once you have them, make sure you put in a few lines that describe why the journey is so very important.
What's Inside?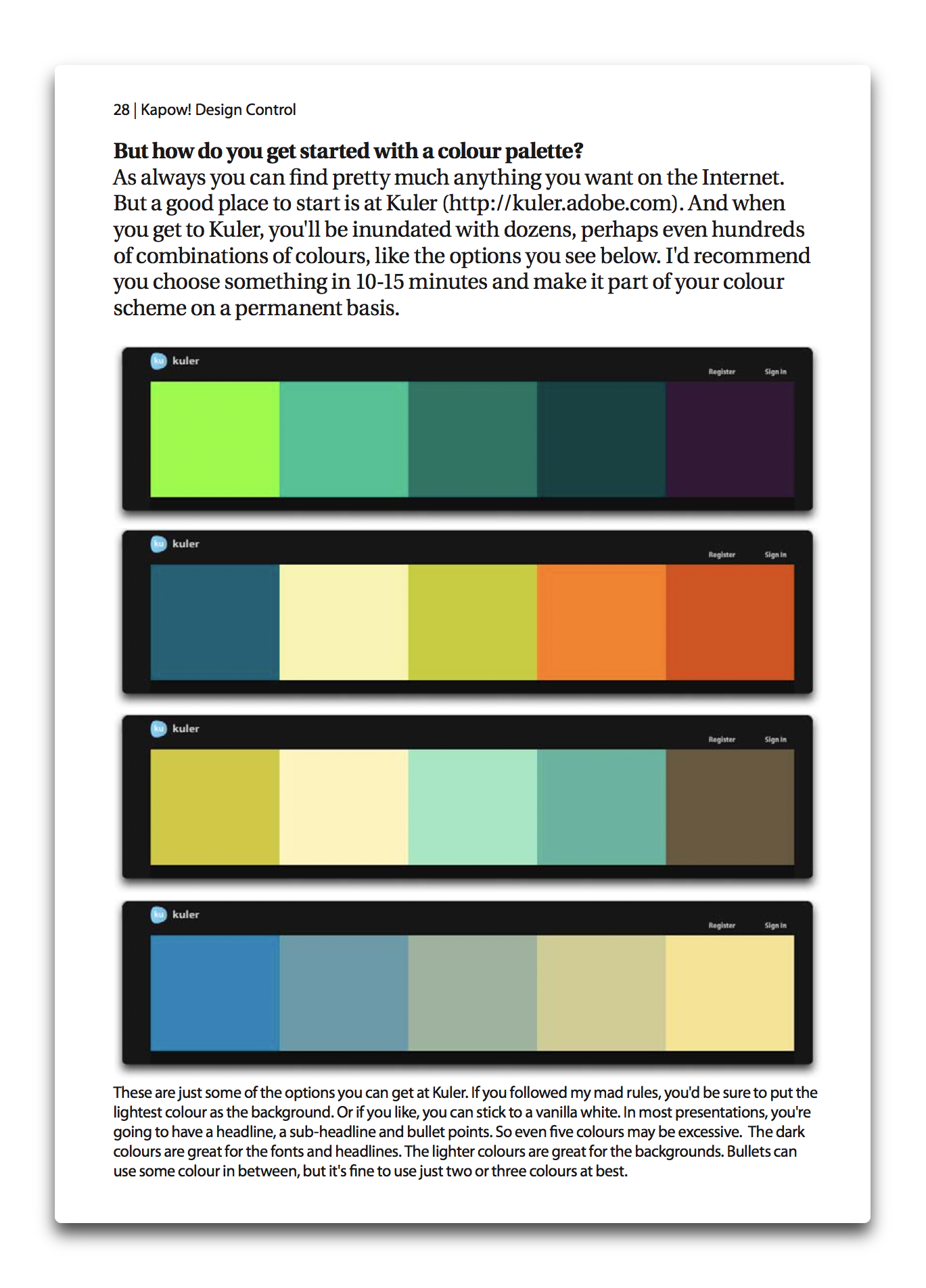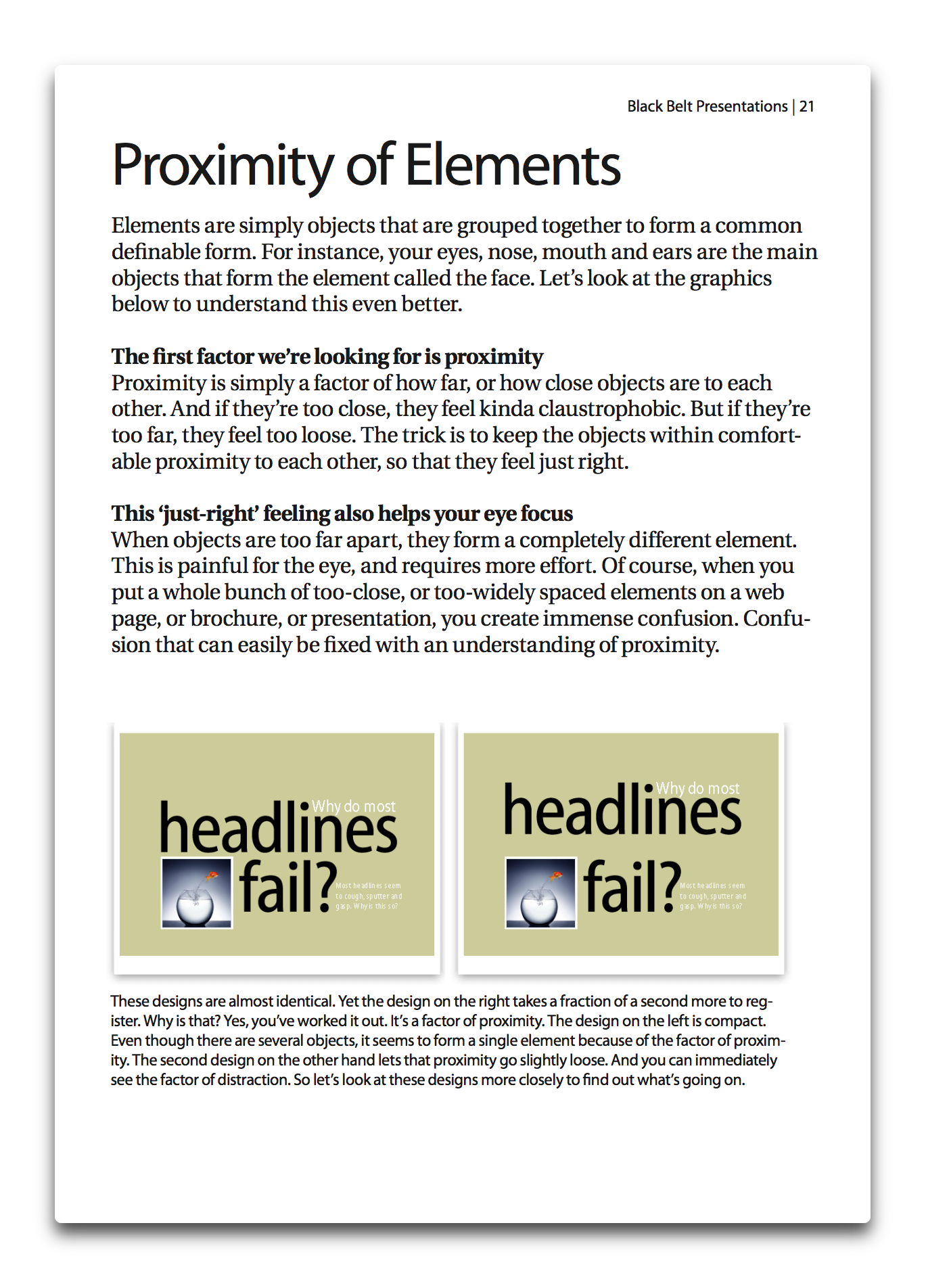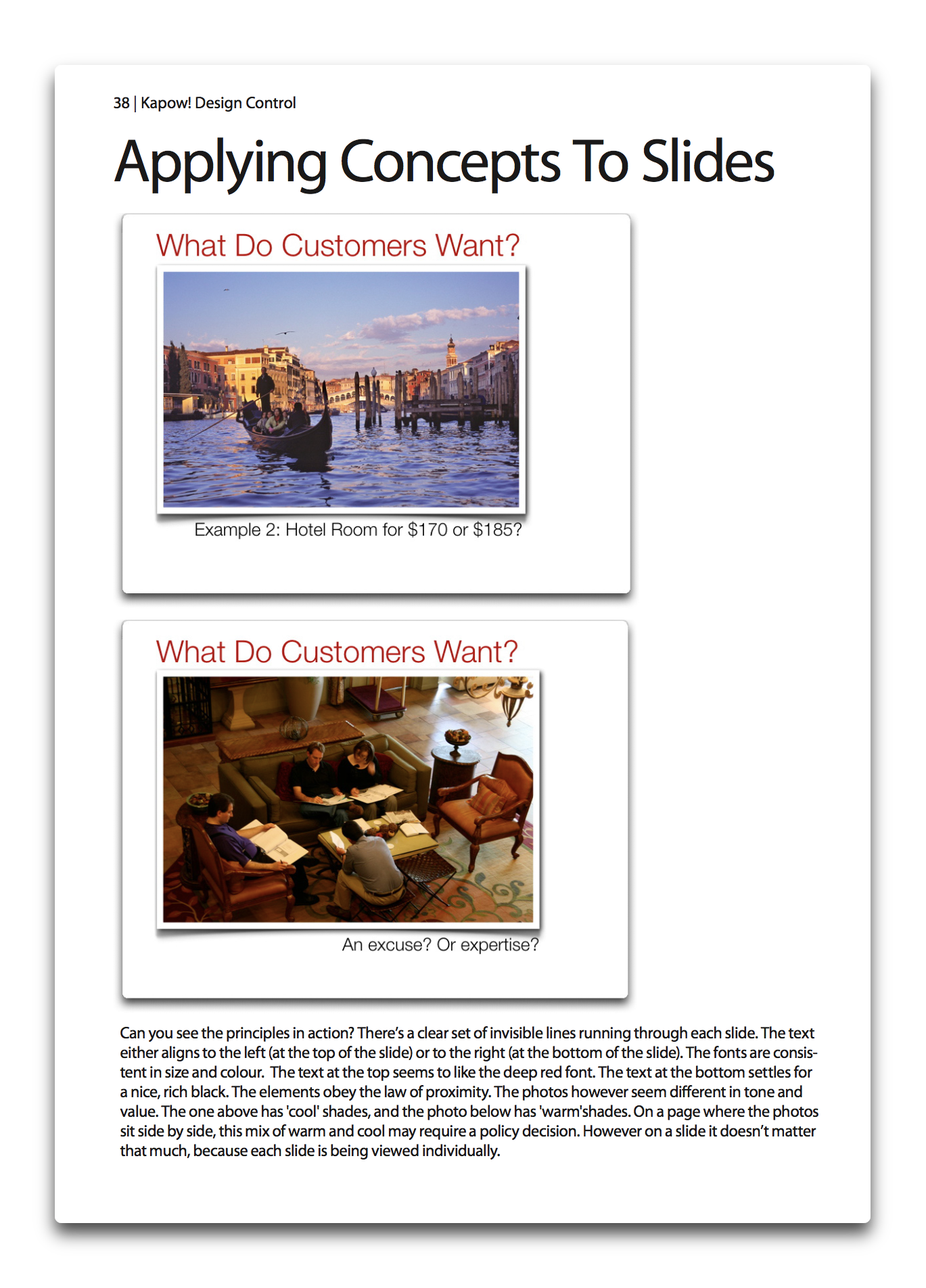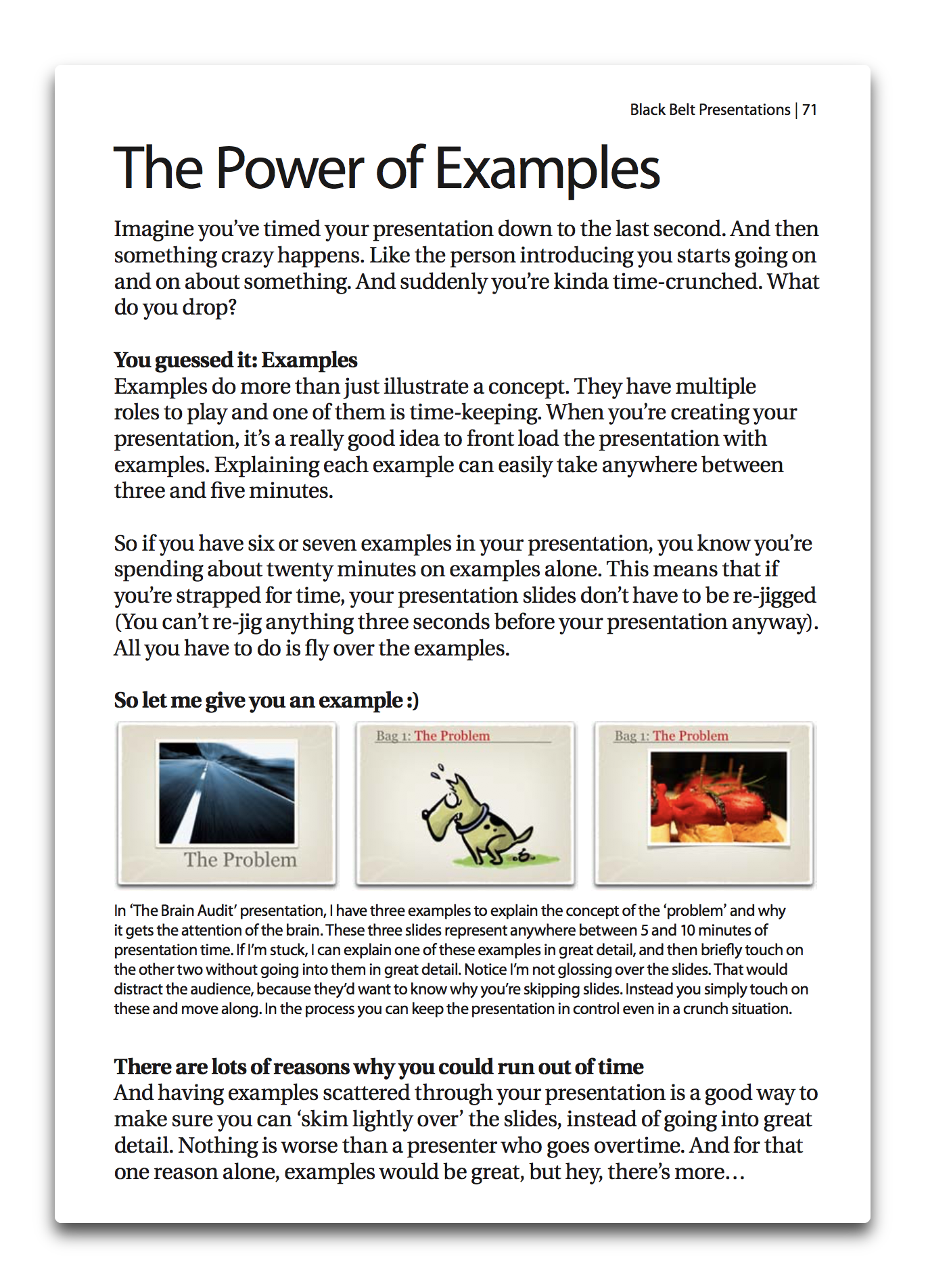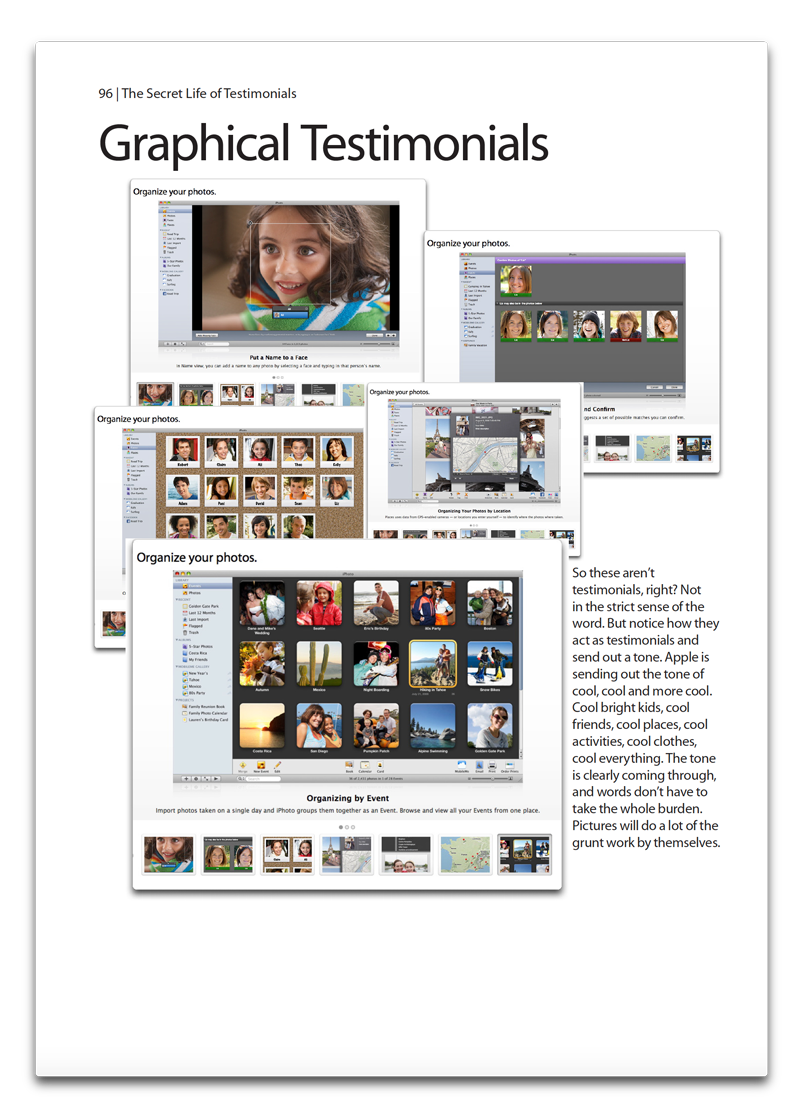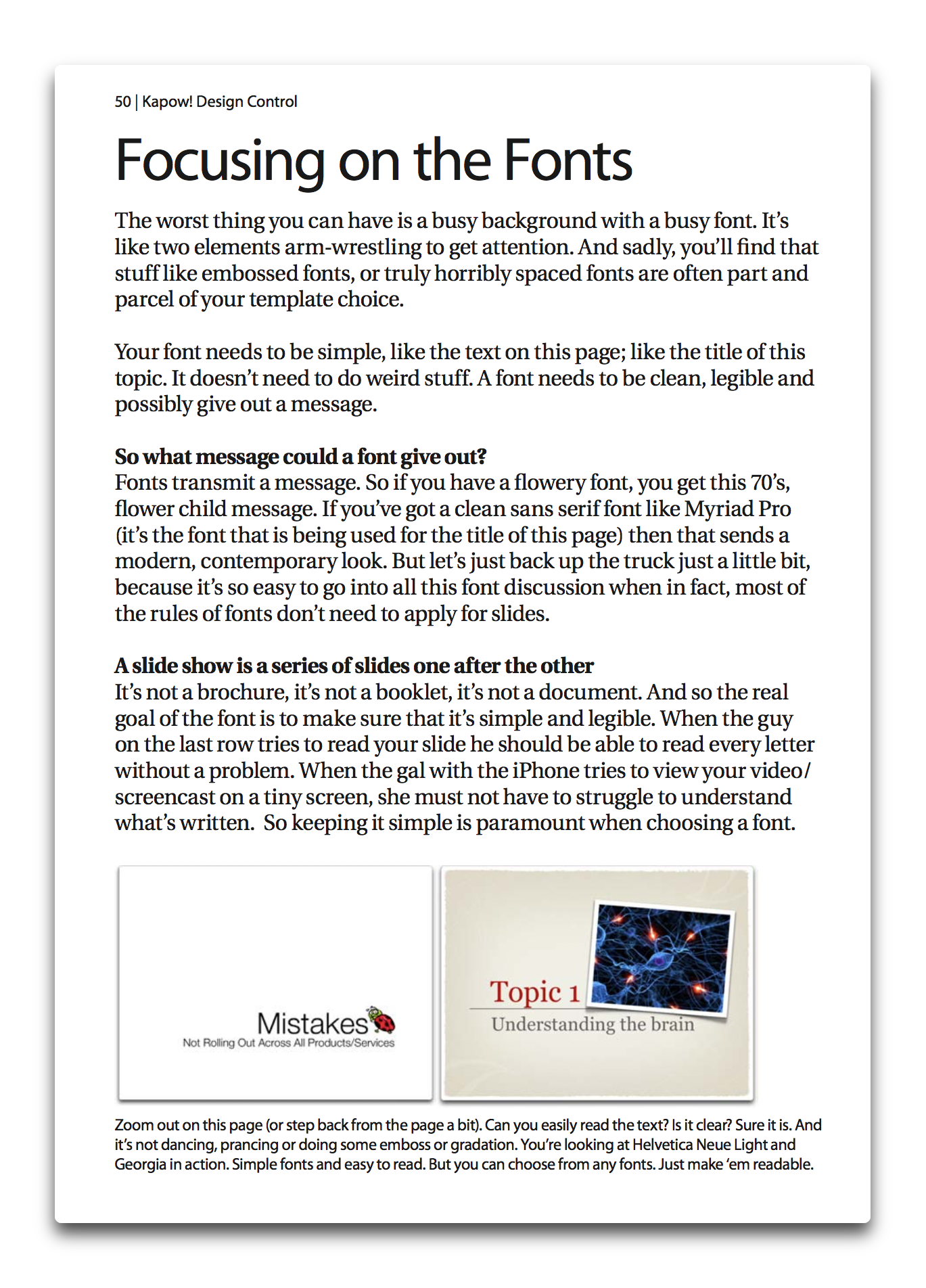 Most notes are written in a dull, text-book fashion. The notes at the Psychotactics workshop are designed for consumption—not just at the event itself—but whenever you need to write a sales or landing page. They're full of illustrations, graphics and examples, plus quick reference layouts that enable you to create a landing page on demand. Oh, and there are checklists too.
What Does The Training Method Entail?
The Landing Page/Sales Page workshop is dedicated to a single task: to make sure you have all the elements of a sales page put together in a way that a client is forced to pay attention.
When a client gets to a sales page or landing page, they know they're expecting to buy (or at least expecting to buy in future). What they require is the presentation of information in a way that's informative, and enables them to make a decision. This workshop is designed to make your life easier, because you'll know what to do to present this information, but it also makes the client happier, because you're not wasting their time and money.
Here are some of the main features of the workshop:
Practice on another business first, then apply to your own

One of the biggest issues at seminars is the flow of information. The presenter doesn't mean to overwhelm the audience, however that's approximately what happens. At a Psychotactics workshop, all you'll get are "tiny increments". To further reduce the intimidation, you work on a business that's not your own. That allows you to practice and absorb the concepts. Later, we have an entire day marked to apply the concepts to your own product or service. Learning doesn't have to be hurried. It can be well-paced and a whole lot of fun.

Specially hand-picked workshop participants

You've heard the term, "you are the company you keep". One of the comments that surface at every Psychotactics workshop is the quality of the group. The group consists of kind, helpful and very knowledgable people. People who ask lots of questions and work hard. The reason why the workshop attracts a special kind of group, is because we put a filtration system in place. This ensures that the company at the workshop is a fun-loving, yet industrious group that you can count on, during and sometimes for years after you leave the workshop.

Chunky amounts of "breathing space"

The brain works best when it's had time to work out things. This is why all Psychotactics courses are designed to avoid blah-blah. We use the 1:1:1 system, where I present concepts for ⅓ of the time. You then work on the concepts for a third and finally we discuss the concepts for ⅓ of the time. The workshop is designed with space in mind, so that real absorption and practice happens, rather than just endless information.

Tiny groups

One of the most refreshing part of the workshop is the size of the group. For this specific workshop, we will accept no more than 20 people, and even within that group, there will be smaller groups of 5-7 people. You're always interacting with a few people, and not dozens of people in the room. The workshops are designed to give you skill, not another mountain of information. Which is why we have only boutique seminars with tiny groups.
What This Product Is NOT About
This isn't a course on how to create a copywriting or pre-sell strategy. That's beyond the scope of this course. The goal of this course is to get you to have a powerful sales page that you can put together in under three days.
Client Experiences From Earlier Workshops
What's Unique About This Workshop?
Three days. In three days you accomplish what takes seasoned copywriters a week or more. The biggest reason why sales pages are such a problem, is because they take too much time. In this workshop, you're done in three days, possibly sooner.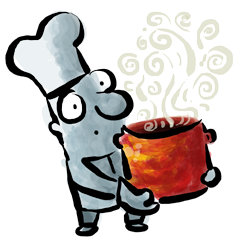 Frequently Asked Questions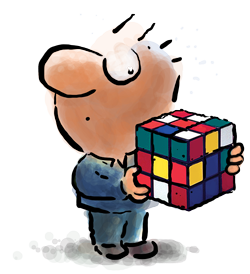 When will I get notes?
All workshop notes are sent one month in advance. (If the notes are already written). This enables you to read the information and prepare yourself. That way when you get to the workshop itself, you're ready to work at a much deeper level. It also lets you relax and enjoy the time with other business owners just like you.
Are there instalments?
Yes, there are instalments, and you can find them below. There's also a full payment option (which is slightly cheaper). There's an Early Bird offer in place, where you're likely to save over 55% off the final price. The sooner you register, the lesser the fee.
Is there a money-back guarantee?
No there isn't. Most other workshops may offer you a money-back guarantee, but don't promise skill. We don't offer a money-back guarantee, but we guarantee the skill. You "will" be able to benchmark where you started, what you did, and go back with an outstanding sales page. However, there may be a situation where you can't make the workshop. You can send someone else in your place, but there's no money-back guarantee.
Location Details + Dates
Singapore:  12-14 May 2018 (sold out)
Brussels: 18-20 May 2018 (sold out)
Houston: 28-30 October 2018 (sold out)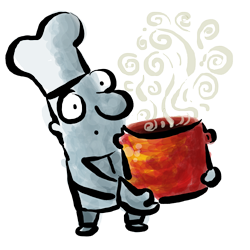 Very Important: Read this (Before you go on the waiting list)

You have to have read The Brain Audit

Landing Pages Live Workshop
Regular
Premium
Live workshop with Sean D'Souza
Day 1: Assembly of Sales/Landing Pages
Day 2: Creating the opening section of the sales page + pricing grid
Day 3: Immediate, Expert Feedback on your landing page
Landing Page Workbook (PDF)
Big Bonuses
Checklist (PDF)
Entire Series of additional notes, audio and video (valued at $1200)*
Note: This will be given to you later.
Special Price
Option 1: Single Payment (Save over $100)
US$3000
US$3100
Option 2: 4 Monthly Installment Payments
$775 x 4
$800 x 4
Click here: To get on the waiting list in case there is an opening in Houston.