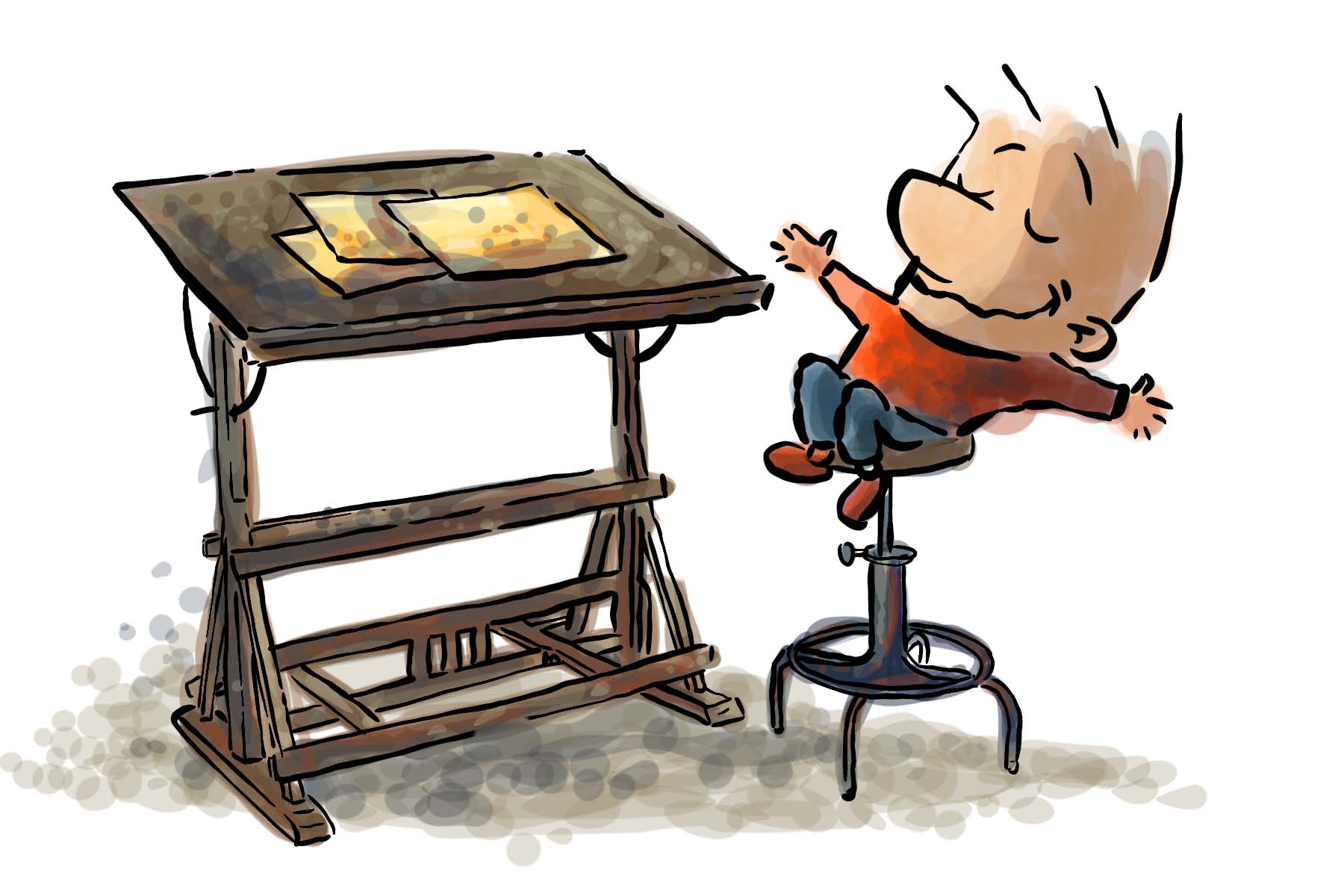 The StoryTelling Live Online Course With Sean D'Souza
Learn how to construct a story with confidence, so that you can confidently use it in your writing, speaking or on video.
How to stop a story from going off the rails (and boring your audience)
We are all capable of telling stories—and telling good stories too—but how do you when your story is compelling, or just boring?
When a five year old comes home from school, it's likely that she has an interesting story to tell. We too, are reasonably good storytellers. Get out a bottle of wine, some delicious food, and we have stories of our last trip abroad, of a pet, or just a business story that got our attention. However, these delightful moments of lucid storytelling seem to scuttle away the moment we're called on to tell a story that will help us in our business. When we manage to string a story together, it often feels dead, too technical or downright boring.
Worse still, our lives seem so mundane, that we can't imagine how we'd use our own experience to tell stories.
We like the idea of telling stories from our own life. We see good storytellers use their day to day lives to tell amazingly rich and wonderful stories. When we look at our own events, however, we feel the walls closing in on us. Who'd be interested in our boring, tedious lives, we think to ourselves? If we were able to master the craft of storytelling, we would not only have an abundant source of personal stories, but use the same system to tell third-party stories as well.
And it's not like we don't try to get ahead with our storytelling skills
We spend hours on research, trying to find a story that fits. We even make notes and try to put the story together yet we can't seem to rid ourselves of the dead weight. The story doesn't feel light, bouncy and certainly not dramatic. It seems to go nowhere. At times we are so bored with the story that we can't imagine the client ever bothering to read it, let alone liking it.
Presenting: The Traffic Light Storytelling Course with Sean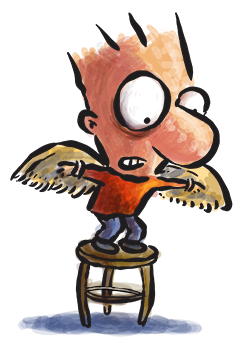 Storytelling is quite like a fairy tale, quite Cinderella-like.
The formula is so simple that it can be boiled down to a "traffic light". There's red, amber and green. Or to put it another way, "stop, wait and go". When you look back at all the stories that you've enjoyed—like Cinderella, for example—there's a lot of stopping, waiting and going" before the story finally resolves in that happy ending.
The problem with our stories is they miss those ups and downs. Our stories feel a bit sequential. Just one thing after another, with no drama, twists or turns. And yet, almost every activity in our daily life can be brought to life like a fairy tale. What seems to be mundane, depends on how you look at, and then re-tell the story.
In this course, we'll not only examine what makes a story interesting, but we'll write boring stories too.
We'll strip out all the drama and interest and then we'll put it back again. This way you'll not only know how to write a great story, but also how to spot the bits that make good stories dull. The end of "boring stories" is in sight. You will find, to your amazement, that your life has stories of wonder. Now, all you have to do is learn how to tell those stories to an eager audience.
The three-stage process to writing compelling stories
Stage 1: Deconstruction and Reconstruction of what makes stories interesting (or boring)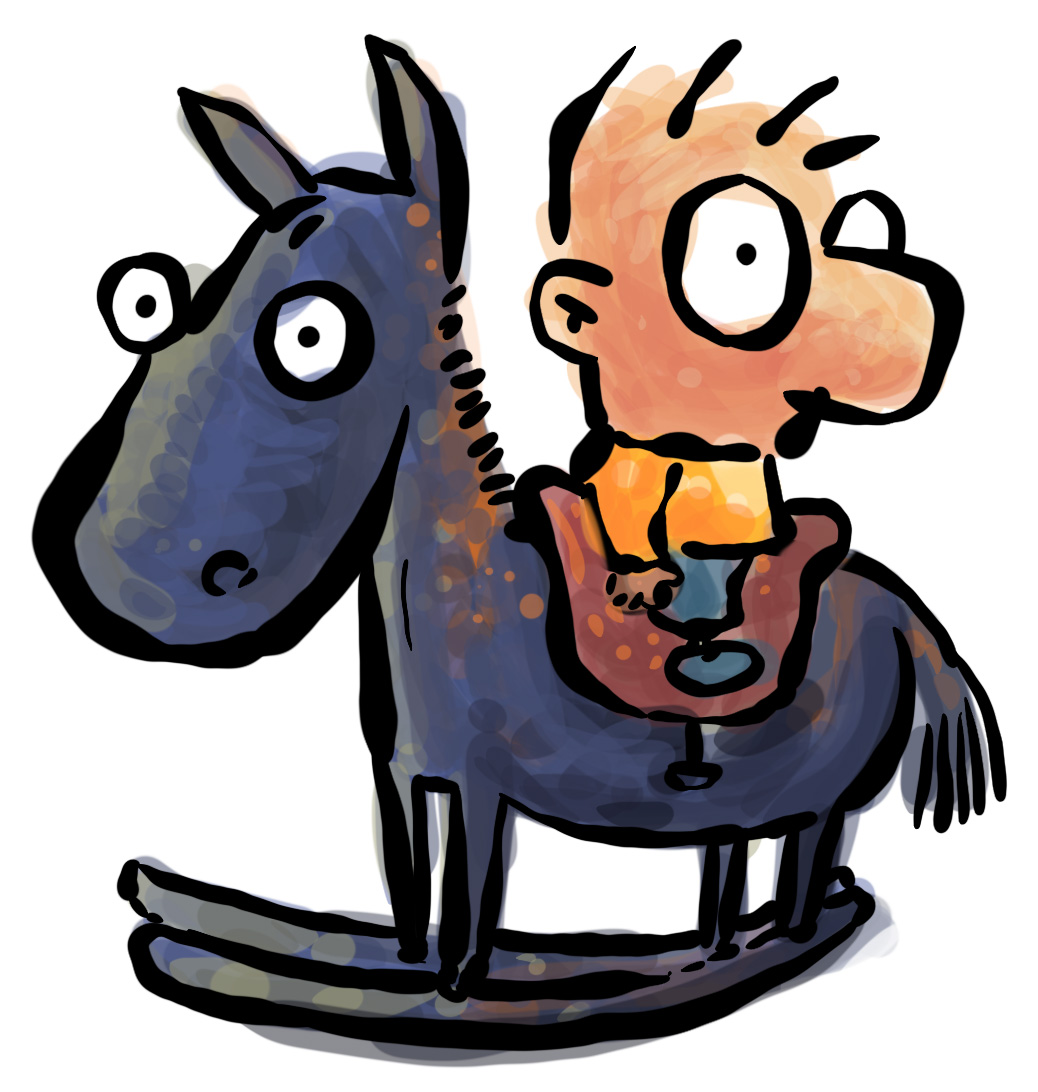 Analysis of interesting stories and boring stories too
It's easy to fall in the trap of trying to write interesting stories. While writing a dramatic story is truly satisfying, the real route to writing is to learn where things go wrong. In this course, we will learn how to write powerful stories and then remove the elements that make it powerful, thus causing the story to be boring. In this manner, we'll avoid the fluke of writing a great story every now and then. You'll learn to audit your stories and see how to always make them get the attention of the reader.
Learn how to find a precise point of interest, and stop wasting time trying to find a great story
If you've struggled to find a great story—either a personal one or a case study—you're not alone. However, a bigger problem arises when you find a story that has too much drama. How do you keep to the main point? You'll learn how to avoid "trying to find the story" and instead read until you've found a point of interest. Then, we'll go about creating a story from that singular point. This not only saves time when you're trying to put a story together, but it avoids the unnecessary detail that seem to drive readers crazy.
How to write a seemingly endless amount of engaging personal stories
"My life is boring". That's what we all believe. And yet, when we're relaxed, we tell stories of our lives that are incredibly riveting. The problem that we face is how to bring up the stories that we've told in the past, and tell them well. However, it doesn't stop there. We have all have a treasure trove of memories that we need help digging into. You'll find that you almost never run out of personal stories. Then, it's merely a matter of using the traffic light system to make the stories come to life.
How to have a mix of personal stories, analogies as well as case studies in your writing
Some of us love to tell personal stories, while others are not quite ready to do so. In which case, we will need to rely on analogies and case studies. No matter what you finally decide, you'll have the ability to use all three methods to create variety in your writing, speaking and video.
Stage 2: Creating drama with ups, downs and flats
Why the downs create the bounce and drama in the story (and when to use it)
Most of us aren't sure why our stories aren't that interesting. The reason is because we don't have enough bounce in the story. Learn the power of "downs" and how to use them strategically to get interest in the story. A story without "downs" is just a sequence of events. However, the moment we put in the "downs", the story comes to life.
How to use a series of ups and downs to move the story forward
While "ups" and "downs" are crucial to the story, there's also the danger of adding too much. Too many "downs" will cause the reader to feel anxiety, even a mild form of depression. Too many "ups" make the story too sugary, and no one wants to read or listen to your story. Finding the right mix is what we'll learn to keep moving the story forward.
Why the seemingly boring "flat" zone brings glue to the storyline
When we're writing, we're wary of facts. Yes, facts are interesting, but we soon lose all emotion and the result is a dry, dull sequence of events. It's easy to believe that "flats" (or just a bunch of facts) need to be ditched. Yet, the "flats" are crucial to hold the story together, and often they're the bits that stretch the anticipation and create suspense. There's magic in flats and we'll learn just how to use it to make our stories well-glued together.
The magic of intention and obstacle (and how it becomes the benchmark for any good story)
Alan Sorkin is a master storyteller, but even he has to depend on a formula. And we'll take Sorkin's elegant formula of "Intention and Obstacle" and look at stories that work, and why they work. We will then use this simple system to create, and then benchmark our own stories. If you want oomph in your stories, you don't need some complex system. All you need is a simple formula that you can call upon to edit just about any story.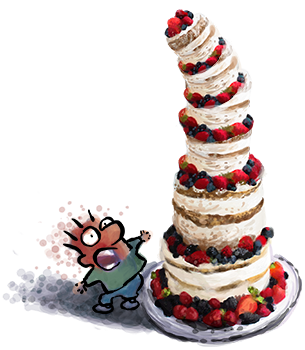 Stage 3: How to create curious first lines, powerful endings and transitions to your article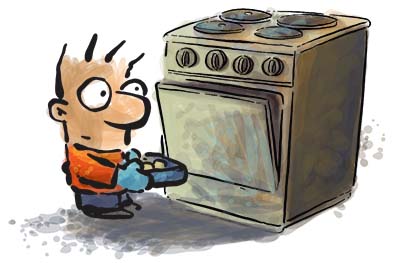 The power of the first line and how to use it to hook a reader
Telling a story—a compelling story—is a tremendous feat. However, most of us hover over the first line. We type, delete, type, delete, and type yet again. A first line can take ages to complete and that slows us down for no good reason. When you can quickly turn out a compelling first line, you've moved ahead with your story and it also becomes an instant attraction for the reader or listener.
Why endings matter and how to guide your client towards the end—or the transition.
In traditional story telling there's a logical end. Cinderella lives happily ever after, so does Sleeping Beauty. Every story, every movie resolves itself, tying all the loose ends to get to the finish line. "Normal" storytelling where everything comes to a logical conclusion is a great skill to have. Yet when writing scripts for podcasts, or articles, you'll have to go so much further and keep going beyond the story and into the next section. This big leap is not always easy and we'll learn how to make the transition from the story to the article/video/ podcast as smooth as possible.
How to reconnect to your article with a "simple" as well as "complex" methods
There are two types of reconnection from the story to the article/video/podcast. One is the simple one. The other, is more detailed and needs a bit of navigation. We'll learn how to master both methods so that you can reconnect just as easily using a simple, or if needed, a complex reconnect as well.
What we'll cover in the course
How to create compelling stories that can then be used in a written or spoken format
How to come up with loads of interesting personal stories (even if you think your "life is boring")
Why using the traffic light system (red, green and orange) keeps readers engaged right through the story
Why the storytelling skills you learn will hold you in good stead across audio, video, text—and even a speech at a wedding
The curse of rambling stories: how to detect what causes the ramble and nip it in the bud
The expertise of matching the story to the occasion: Learn how to tell both short as well as longer stories with equal skill
How to get rid of superfluous, unwanted detail (and when to keep it to improve the story)
Why people struggle to find intriguing stories (and how you can have hundreds or thousands of them)
How to build a story, and then reconnect it to your article, without the reconnect seeming forced
The mixture of emotion and fact: How much to put in to get your story to be memorable
Finding the sweet spot: How to stay concise, without razing every part of your story to the ground.
The first line: How to grasp the attention of the reader in a matter of seconds
How to write your story without the fear of being judged
Which story should you tell? Learn how to choose the right story to tell—at the right time
How to have confidence that your story has flow, drama and is loved by the reader
Learn to organise the story, before writing a single word, so that it makes sense to the reader
Ebb and Vroom: How to slow down a story, and when to speed it up!
How to create anticipation and suspense (even in a seemingly simple story)
Trouble with remembering why you stored the story? Or why you found it interesting? How to never waste a good story
How to know when to stop writing the story—and know you're done
How to link almost ANY story to an article or speech
Why you need to cut down on the intensity at times and how it causes problems when reconnecting
How to tell stories about the mistakes you've made (without jeopardising your reputation and confidence)
If you've ever wondered how some people seem to be astoundingly good at telling stories, this is the time to step out of that shadow and tell an abundance of stories. Stories with elements that are precise and cause the audience to smile, laugh or experience the same emotion you want to convey.
What This Course Is About
This course is about how to write stories that can be used in business. Once you master this skill, you will be able to use it to create stories when writing articles, podcast scripts, for speeches and presentations, and for video. The skill also comes handy when you're writing a report or a book.
It shows you how to use not just one method but three separate methods, namely: analogies, case studies and personal stories. This ensures variety in your writing, but is also pleasing to  the reader/listener.
What This Course Is NOT About
This isn't a course where you're learning to write fiction, create characters and write TV or movie scripts. Neither are you going to be writing a novel. The concepts of storytelling remain the same, whether you use it for business or for a career in writing. However, if you're looking to write a novel or script, this is not the course for you.
Equally so,  you're not going to learn to sell stories. The course is primarily about how to write them for your business.
Syntax, grammar—that's not part of the course either. The main goal of this course is to show you what makes a good story, and the reasons why it ends up being boring. You'll learn how to write using the structure. Eventually, if you need syntax and grammar help, you'll need a good editor.
Complete Details of the Course
Duration: How many sessions do I get for my money?
Format: How is the course conducted? And who conducts the course? Will there be a live course next year?
Cost and Installments: What does it cost? What are the installments?
Purchase: How do I sign up for the  course right away? Why get on the waiting list? 
Guarantee: Is there a guarantee?
Self Study: Is there a self-study course?
Support: Do I get any support?
Cancellation: What if I can't attend the course?
---
Which leads us to the nitty-gritty details 
How many sessions do I get for my money?
The course starts from June 2024 (8-10 weeks).  The Premium option gives you access to the forum and other material for 30 days after the end of the course. The entire course will be conducted via the forum.
Other Information—Forum Access: With the Premium Option, your forum access will be extended until 30th September 2024.
How is the course conducted? And who conducts the course? 
The primary program will be forum based.  You will be working through the forum for the duration of the course. Sean will be working with you right through the course. Sean will be conducting the entire course. He will be checking your work 5-days a week.
Do I get any support?
Yes. There will be a forum, especially for the participants. And you can ask all your questions, and Sean will answer them. Also, with the premium package, you get 3 months of email support from Sean.
What does it cost? And do you have an instalment plan? 
It cost US$3700. (Premium)
Note: There is a 4-part installment plan too. 
Is there a guarantee?
There is no money-back guarantee on this course.
What if I can't attend the course and wish to opt-out?
If you have to opt-out of the course because of an emergency, you will be given your money back PROVIDED someone on our waiting list takes your place.
Is there a self-study course?
At this point in time, there is no self-study course.
How do I sign up for the live online course right away?
Do get on the waiting list and we will send you all the information. Only people on the waiting list will get more information about the course.
Click here to get on the waiting list.
Difference between a Psychotactics
Course—and any other course
The only way you can experience the difference between a Psychotactics Course—and any other course on the planet— is to experience it. There are three reasons and a P.S.:
1) It doesn't allow you to make excuses.
You are not allowed to make excuses. Success isn't a fluke. It's a combination of deep practice, of a robust system and detailed support from a master coach. On the course, you get all three. It's then up to you to do what's required to succeed. On a Psychotactics course you won't find whiny folks. That alone should tell you that you'll be amongst people who are determined to succeed no matter what the odds.
2) You learn how group learning is way superior to solo-learning.
It follows the system of: If you want to go fast, you go alone. If you want to go far, you go in a group. There is intense group activity that enables you to work with me, and to work with your peers. You will not realise how much power a group has, till you do a course like this. If you've ever felt the loneliness of working alone before, you won't feel it on a Psychotactics Course.
The rule is simple: Be kind, be helpful or begone. And the group works together, and you learn like never before. (Interesting fact: We attract lots of introverts who become very active in a warm, friendly environment of a small group. Extroverts feel very comfortable too).
3) The learning methods are quite different from what you've been exposed to so far.
The methods are based on a combination of text, audio, visuals, cartoons and forums. You learn in tiny little bits and you master those bits. It's like learning notes of music. You master each 'note', then you move ahead steadily. And in time, you're able to play awesome 'music'.  Information alone will not help you write like a pro.
What's critical is that we work on all of these three core concepts. It's designed to bring skill—not more information You'll be given precisely what you need to get a high level of confidence—and skill. This course is not about more information—it's about skill.
P.S.) I don't sleep. The course is conducted ONLY by me.
I will be working with you 5-days a week. I don't sleep. I really don't. I'm there all the time, seventeen thousand times a day to help you along. You are never alone. I will push, cajole, encourage and move you along. No this isn't "Hell's Kitchen". I don't use bad language and will not disrespect you in any way. But I won't let you disrespect yourself either. I set a very high standard for you, and I make sure I'm there to keep you moving (because believe me the road gets pretty darned rough as you go through the course). At the end of the course you will acquire a skill and not just more information.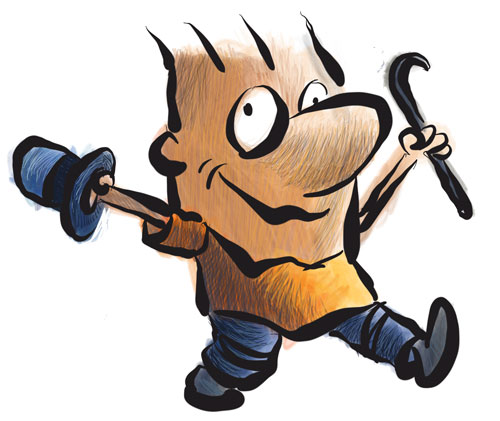 Uniqueness of this storytelling course
Other story courses may show you how to create a story. While that skill is enormously helpful, it doesn't show you how to reconnect your story to the rest of your material. When you are writing an article, for example, you will need the story as a starting point, but by itself the story has to connect. The uniqueness of this course is that you learn to reconnect your story—or for that matter—almost any story.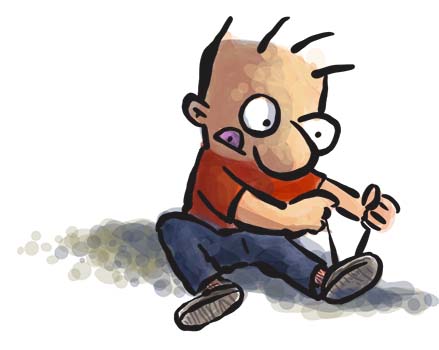 Frequently Asked Questions
Is this a live course with Zoom calls?
It is a live course, in the sense that you have daily assignments. The assignments are done on the forum, and need to be completed each day (five days a week). The course does not require you to show up to any live calls (audio or video). However, during the course, if the group decides to meet on Zoom for a call or two, that's just for supplementary assistance, and not compulsory to attend.
Can I do my assignments once a week or catch up?
The way a Psychotactics course works is by using the system of "tiny increments". You do little bits of work every single day, and that builds up in layers, so that you're proficient by the end of the course. There is no catch up system. However, if there's an emergency, you may be allowed to work slightly differently. Remember, it's only if there's an emergency. The standard is to show up five days a week and slowly, but surely move ahead.
How much time will I need to put in, every day?
The short answer is: you can't learn a skill in fifteen minutes a day. Well, you could, if the course went on and on, and on. However, since we have a fixed 10-week finish line, you'll need to push aside other priorities for these ten weeks. At the very least, you'll need about 70 minutes a day (and 90 minutes is an even better idea). What's interesting to note, however, is that you don't need all 70-90 minutes at one go. You can break it up into three separate segments of 20-30 minutes each. On some days, the assignment may be just 20 minutes long. On other days you'll need all the 90 minutes. If you've done other courses and not yet got the skill you set out to acquire, then you know that's money and time wasted. The goal of every Psychotactics course is to guarantee the skill.
I guess the above explanation answers the "how much time will I need"? question.
How do I join the Course?
You will be sent a special page with the payment link. For now, here is what you get when you signup.
StoryTelling Online Course: 2024 Batch
Regular
Premium
Special Password Protected Forum
Sean will be working with you 5-days a week
- Daily Assessment of your work + Unlimited Critiques During the Course + Two Post Course Post Critiques.
Stage 1: Deconstruction and Reconstruction of what makes stories interesting (or boring)
Stage 2: Creating drama with ups, downs and flats
Stage 3: How to create curious first lines, powerful endings and transitions to your article

Big Bonuses
Email Support For Three Months
Special Extended Password Protected Forum (3 additional months)
PLUS: (Worth $1500) Two Critiques by Sean* (valid for 6 months)

Price


Option 1: Single Payment (save $100)
US$ 3500

US$ 3600

Option 2: 4 Monthly Installment Payments
US$900 x 4

US$925 x 4


Note: All Payments are in US Dollars.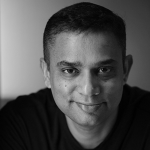 P.S. If you need this course and are hesitating, just remember that he or she who hesitates is lost. The law of nature is simple: Sow and you shall reap. You have to be prepared to sacrifice today, for even greater gain tomorrow. Like you, even I struggled from month to month. But I know from experience, that if I don't make the sacrifice earlier, I never get ahead in life. If you want to get ahead in life, this is your moment. Don't hesitate.
P.P.S. The fees for this course have been kept very affordable so that even a small business can take advantage of this training program. If you have any doubts about how economical it really is, simply pick up the phone and call a business coach. Just ANY coach will charge you more than this fee for consulting.
Questions? 
If you have questions, please email me directly using the link below at the bottom of the page, and let me know how I can help.