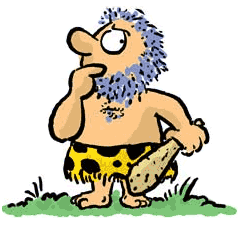 In your business it's not enough to just learn. You need to get things done if you really want that 'Three Month Vacation'.
Most small business owners seem to be frozen or going around in circles.
There's so much advice out there; so much information that only a completely nutty person would sign up for even more information.
And yet 5000bc is not just about information
It's about specific information. If you're working on a project to create a report, then you get specific information. If you get stuck without the technology involved in creating the report, there's help at hand. If you get stuck with "what to write" there's help at hand.
If you just need someone to make sure you don't slip into the valley of chaos—there's help at hand again.
Information is a waste of time.
Specific information isn't. 5000bc is different because it's a safe zone. The rule is: be helpful, be kind or begone.
You get the information you need, the support you need and get to move ahead instead of spinning your wheels. And the time to act is um, pretty soon, I'd say.
How to get on the waiting list.
To join 5000bc you'll need to go on a waiting list, the details are below.
Most members are pretty sure they didn't need 5000bc.
Then they join and enter a magical place. Here's the nudge to join us in that magical place before the door close.
Judge for yourself if 5000bc is for you.
Warm regards,
Sean
P.S. See you in 5000bc.
________________________________________