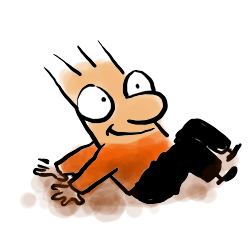 Yes, it's that time of the year again. The registration for the DaVinci Cartoon Course begins!
The proof, they say,  is in the pudding
And this pudding (the Da Vinci Course) has been proven to be amazing to turn anyone, yes anyone, into a solid cartoonist. For the past 4 years, the Cartooning Course has been turning "people who can't draw a straight line" into amazing cartoonists. If you've ever wanted to illustrate your own books, ebooks, or even your blog, this is the opportunity.
Judge for yourself
This course is pretty life-changing. So don't wonder if it's a good idea. It is! If you want to sign up now
https://www.psychotactics.com/davinci
Warm regards,
s-
P.P.S. 🙂 Just me smiling and waving. 🙂 And yes, sorry for the barrage of emails on the weekend, but too many courses started up all at once.