---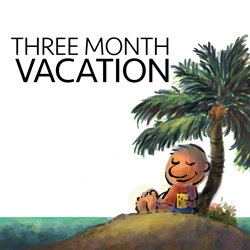 We ask for testimonials and we get them, but are they any good?
Or are they the usual sugary stuff that no one really reads.
How do you get testimonials that are "journeys" and weigh in at 800-1000 words? Find out in this episode on "how to plan—and yes—get outstanding testimonials.
---
---
It's August 13, 2008. The time? It's 9:56 AM.
Olympic champion Michael Phelps is standing behind his starting block. He bounces. He bounces lightly on his toes. Then the announcer calls his name and he steps onto the block. Michael always waves his hands thrice; he's done that since he was a kid. He then steps on the block again. He gets his position, and then the gun goes off and he jumps into the pool.
The moment he's in the water he realises something is wrong.
He doesn't know what is wrong but the moisture seems to fill up the goggles. By the second turn, everything's blurry. By the third lap, his goggles are full of water. But Michael is no longer in Beijing; he's back in Michigan. The pool is a familiar practice pool, not Olympic pool. There's no roar of the crowd.
It's just Bob Bowman, his coach. Bob has turned off all the lights off in the Michigan pool just so Michael can learn to swim blind, just in case something like this were to happen, something's that's happening right now at the Olympic finals.
Winners always plan, and this is the difference between winners and those that struggle.
The ones that struggle don't seem to have a plan in place. For something as minor as a testimonial you might think well, I don't really have to do that much planning. After all, the testimonial is about the client, isn't it? You just ask them the questions or you ask for a testimonial and they give you the testimonial.
That's not true. The greatest testimonial is not some sugary-coated "I like your stuff.
Your stuff is so great." The restaurant testimonial is a journey. It's a journey of how the customer bought your product or service, the trials and tribulations they went through, and finally, how they came out at the end. It's more like a movie than just a little Twitter feed.
As you'd expect, there are three steps to get there, and we will take those itty bitty steps and we'll get there, and then we'll have our action plan, just one thing you can do, as always.
What are the three things that you have to do to ensure that your testimonial is really good?
This doesn't matter whether you're doing a course or you're a consultant or you have a product like a book or anything other product. You have to go through these three steps. These three steps don't work in every single instance, but in most instances you'll find that it's very, very useful.
What are the three steps?
Step number one is to make an appointment. What is an appointment?
The second thing is not having examples. Why do examples matter in the first place?
The third, and probably the most important, is not having the requisite questions. What are the questions? What questions do we need to ask and how do we get the answers out of the client?
This is what a journey is all about. It's about planning. It's about storyboarding.
It's not just about showing up for your testimonial and then hoping that the client will give you a great testimonial. We'll take this journey and we'll figure out how we get this great testimonial. When you finish this journey, go back to episode number 37.
At 37 you learn the specific points where you can ask for testimonials and get those testimonials long before your project is completed. Not after the project, but before the project is completed. Now we're on episode number 39, and let's find out the three steps that you have to take to make sure that you get these amazing journey-like testimonials.
What's the first step that you have to take?
The first step that you have to take is making the appointment.
Most of us make the appointment at the wrong spot. The spot is usually after the job is done. The appointment needs to be made before the job is done. I explained to you in episode number 37 how we do this in our workshops. On day one there are people that give testimonials, on day two there are people that give testimonials, and day three there are people that give testimonials.
What we're doing is we're making appointments. Renuka will go ahead of time, meet these people, make sure that they're ready at a specific point in time. They're seated somewhere. We have the equipment ready. It is an appointment.
The same thing applies to your business.
Even if you're a consultant, or you're selling a product, you want to make an appointment with a client. You have to be there most of the time. Even if you can't physically be there, you have to make an appointment with the client so that they know this testimonial is coming up. It's not something you just spring on them. They know exactly on this week at this time there's going to be a testimonial.
We do this on our courses as well. Before the course ends, as part of the course, clients are asked for their testimonial. They're also asked for their feedback, and we get feedback before testimonials because it helps them get everything out of their system before they give a testimonial. But there is an appointment.
This is the part of the planning that a lot of people miss out on.
They just send an email to someone expecting that the someone, that client, is going to respond whenever you feel like it, but the client is not going to respond. They need an appointment. It's best to get a testimonial by video because obviously you can get the video and the audio and the transcript. But even an audio testimonial, get on the phone, speak to the client, record the call, and that's an appointment.
If you are live at an event, you've got the video, but even if you've got a course and you've got 20 or 30 or even 100 people in your course, you can allocate a certain section of the course where they come in, they know that that's testimonial time. That's an appointment. It's fixed. Then you get your testimonial. The first thing you got to realize is I've got to make an appointment and I've got to stick to that appointment.
The second part of the planning process is where a lot of stuff goes wrong.
You may do everything right. You may fix the appointment, ask the right questions, but you won't get a testimonial like you expected. That's because you haven't recreated that actual moment. You know the point when Michael Phelps jumped into that pool and was kind of blind?
He'd already lived that moment. It was something he could call upon on demand. He was just going back to Michigan, not swimming in that pool in Beijing. To get your clients back to Michigan, what you have to understand is that they have to have something, some form that they can see, something they can refer to so they can give you something that looks exactly the same or very similar.
To continue reading, download the transcript