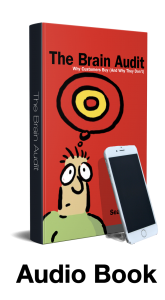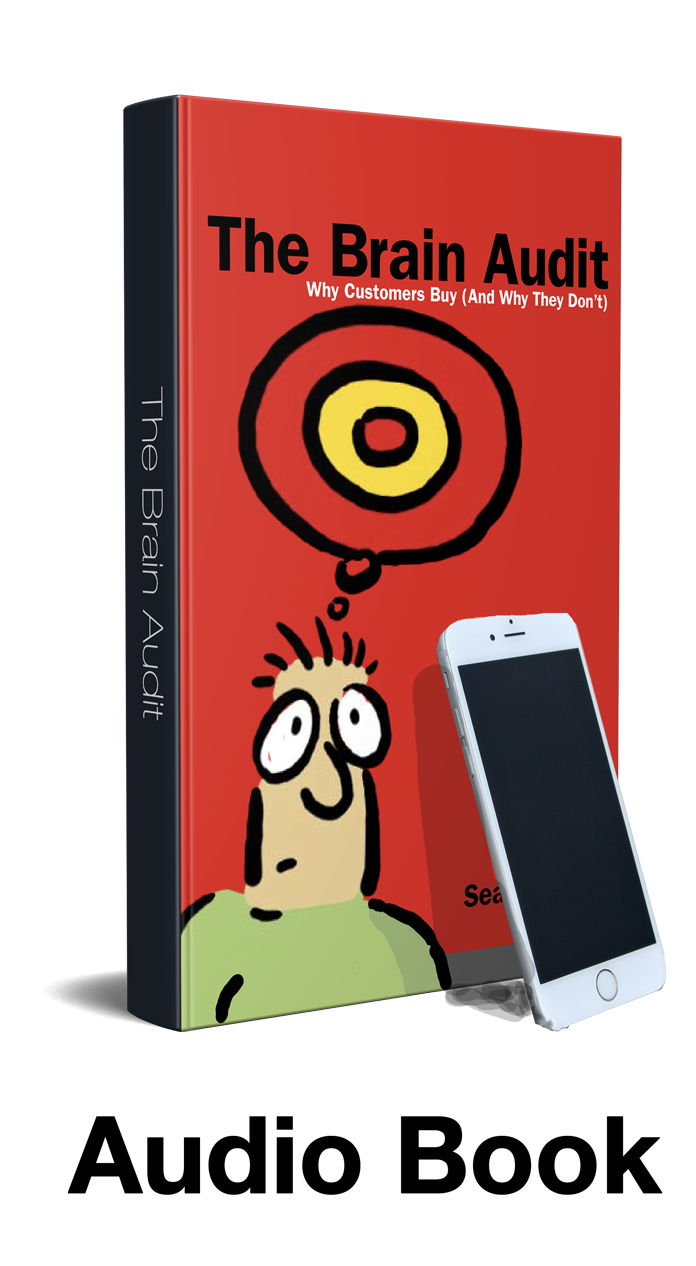 ---
Presenting The Brain Audit Audio Book
The complete book, narrated by the author, Sean D'Souza.
If you like listening to audio, you're on the right page. Like any audiobook, you can download it to your computer, put it on your Android or iPhone and go for a walk.
To find out more about The Brain Audit, here's the link to the complete description.
---
Frequently Asked Questions
Format: The audio files are—MP3 format.
Compatibility: Is this information compatible both for Mac and PCs. Yes it is. And if you get the audiobook as well, the audio files are compatible with all mp3 players, computers, etc.
Guarantee: Yes there is a guarantee.  🙂 🙂 🙂 It's a 30 days 'Smiley Guarantee'.
This means we'll refund your money with a smile if you find the products not to be as you expected. The smile is important. If you don't feel the information works for you, we will issue a prompt refund. All you have to do is email or call us (Check the time in NZ before you call).
---
What you will learn in The Brain Audit
Why creating profiles is way more important than 'target audience' or 'demographics'.
The fundamental mistake in creating profiles (almost everyone makes this silly mistake).
Why an incredible offer made in the wrong 'language' falls flat.
How the brain deals with change, and why this change needs to be flagged down instantly.
Why isolating the 'problem' is critical to creating urgency.
The secret of isolation: Without this you water down your marketing message.
When solutions and benefits get overused: How to avoid this trap.
The understanding of sequence. Why sequence is critical to how customers react.
How to outsmart the relentless competition (and they are relentless)!
Why you lose customers when you explain your 'process' too early.
The Evening News: Why it always gets your attention (and most advertising doesn't).
How to create a brand uniqueness as well as a personal uniqueness.
How uniqueness creates higher sales (even at higher prices).
Three steps to make your business unique.
How 'risk reversal' prevents you from becoming a commodity.
The obvious risk vs. the hidden risk: Why the hidden risk is so critical to understand.
How 'naming the guarantee' creates a permanent memory in your customer's brain.
What to do if your customers ask for their money back?
The mistake of spreading the risk across all products and services.
The importance of the Reverse Testimonial.
How to get non-sugary testimonials that are a mile-long in under 10 minutes.
The six core questions to get an outstanding testimonial (that works)!
The mistake with 'getting testimonials' vs. 'constructing testimonials.'
The vital link between testimonials and objections (and why it's overlooked all the time).
And of course, as you can imagine, there's a lot more and it's all packed into the pages of The Brain Audit in a systematic, structure manner that's easy to implement.
hr />
Uniqueness
The Brain Audit is not just an idea or concept. It's a system. And it gives you clear tools to implement the system. Besides it's an audit, remember? There are steps and no randomness. You can go back and check what you did correctly and where you went wrong.
But there's something else quite unique about The Brain Audit.
The Brain Audit has been around for many years and is unique because it has over 800 testimonials on the Psychotactics website and over 100 testimonials on Amazon. It's proof that The Brain Audit works, and works very well indeed. It's been read and tested in virtually every country you can think of. You'll find testimonials from readers in places such as the United States, UK, Australia, New Zealand etc., to countries where the first language may be Hungarian, German, French, Hindi or Italian.
Because it's brain-driven the concepts work across languages and cultures and even in small or big economies.
---

The Brain Audit Audio Book: MP#

---

The Entire Audio Book Downloads
Total Price

Pay Safely With Any Of The Options Below


To pay by Paypal (all credit cards accepted)
Important Details
If by any chance, you are not able to validate your card please don't tear your hair out in frustration. You can email Renuka and she will send you an ALTERNATE LINK to process your credit card. All payment systems are secure.
If you have any questions that have been unanswered, please email me directly and let me know how I can help. I'd be interested in getting you feedback. The feedback that you give me is strictly confidential.
Important Usage: What will happen once you click the button
You will be taken to a page where you can fill out your credit card of cheque details.
Once you pay you will be taken to a form.
Once you fill the form, you will receive an email with more details.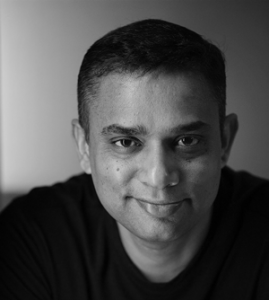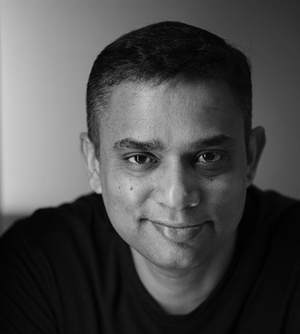 Sean D'Souza
Goods and services provided by: Psychotactics (PO Box 36461, Auckland, New Zealand).
---
Audio Book not your style? Here are some other options.
---
---

The Brain Audit Options

---

Option 1: The Brain Audit Workshop (Kit)
This option gives you the most detailed look into The Brain Audit. The premium version contains the e-book version, the audio book, the triggers audio + the most prized element of them all: The Brain Audit workshop (which sold at $1500). This is the most complete version of The Brain Audit. To get this version, click here.
Price: $139.99
Option 2: The Ebook Version
This is Version 3.2 of The Brain Audit in ePub format as well as PDF. It means you can read it on your device as well as your computer. It's the same version as the book you get on Amazon. You can buy it from the link here, or from Kindle at Amazon.com.
Price: $9.99
Option 3: The Print/Limited Edition Version

There's a print version that's available as a physical book (that you can order via Amazon). However, that's a print on demand book. We also have a limited edition version of the book right here in New Zealand. Unlike print on demand books, this is professionally printed and you can get yourself a wonderful signed version of this book at this link.

Note: It's limited. Once we've finished the stock, then just the Amazon version will be available.
Price: $39.95