---
The Entire Recording of the Workshop + The Brain Audit PDF/ePub + Audio Book Version+ Special Bonus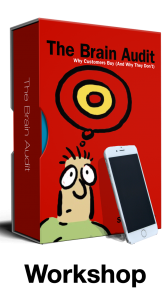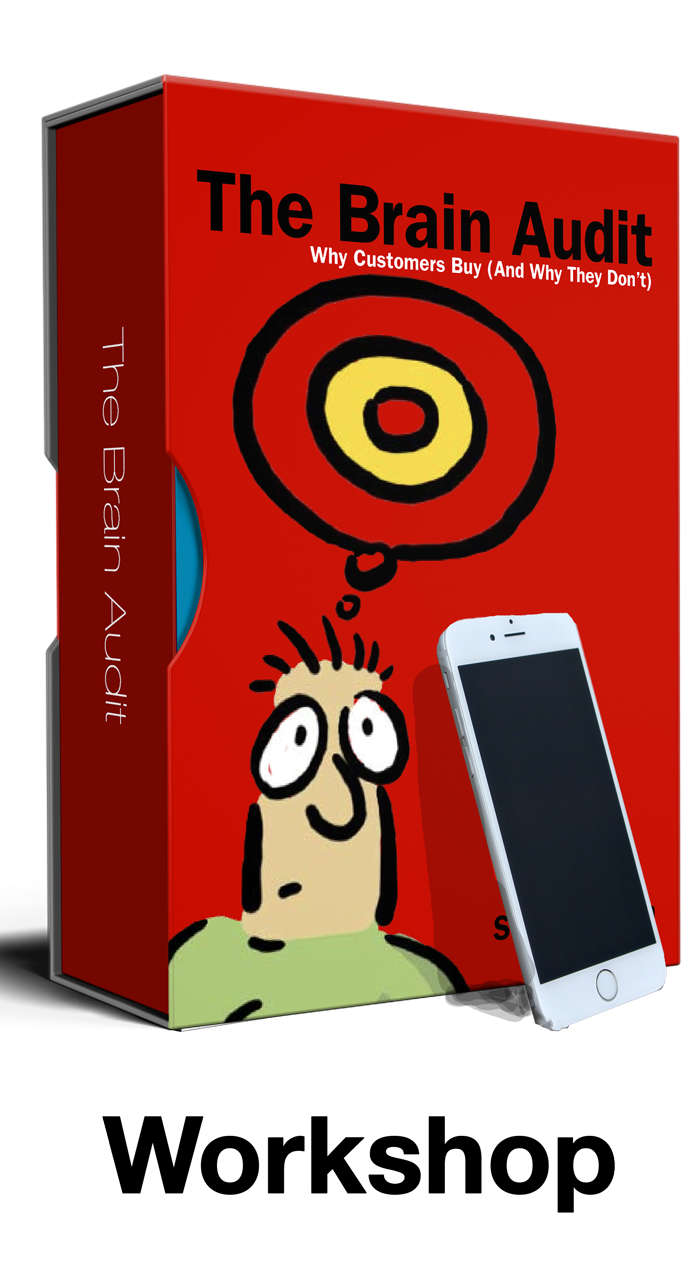 ---
Presenting The Brain Audit Workshop (Self-Study Version)
---
The Workshop is a detailed version of The Brain Audit
The workshop is solely dedicated to The Brain Audit. The purpose of the workshop was to go deeper into the understanding of The Brain Audit. When we read a book, or listen to the audio version, it's a starting point in our journey. The reason why the workshop is a good option to consider is because it unfolds The Brain Audit as we go along. You get to listen to the content in a completely different environment.
Plus it also shows you how The Brain Audit is being implemented on the spot.
Which in turn helps you to implement the learning better on your own sales page or in your marketing material such as booklets, leaflets or even in live sales situations.
---
Why You Should Buy The Brain Audit Workshop
#1: Customer Conversion
Most people are focused on attraction. They drive visitors to a sales page, or entice them to get to a presentation, and despite the obvious numbers the conversion stays extremely low. The Brain Audit instantly boosts your conversion rate because it helps you construct your message that helps customers to buy.
#2:Give you the tools as well as confidence
The biggest problem of all is not knowing what you're doing right. And what you're doing wrong. The Brain Audit not only gives you the tools, but also gives you confidence to forge ahead.
#3:There's no risk
The Brain Audit Workshop is 100% guaranteed for a whole 30 days. Take your time to absorb the information. If you find the information isn't suitable, simply send us an email/call us and we'll be happy to refund your money with a smile (You don't have to fight to get your money back!)
And know that there are several thousands of customers who've bought and implemented The Brain Audit across different cultures, size of economies and in varying business conditions. So it's no flash in the pan 🙂
#4:It's not an online/offline/b2b/b2c issue…it's a brain to brain issue
Customers often ask if The Brain Audit can be used in their business. Some customers say they're offline businesses. Some say they're online businesses. Some say they have large volumes of business. Some say they have small volumes. The list goes on. B2B, B2C and lots of other variations.
What you need to know is that The Brain Audit has worked for professional services such as graphic design, lawyers, consultants etc. And it has also worked for products such as motorcyle ignitions, construction or selling beds. It has worked just as well on paper and brochures as it has worked online. And it's worked in countries such as Hungary, Germany, France, USA, Canada, India, South Africa, Australia and New Zealand. And that's just a tiny list.
In fact we use the very same concepts and strategy outlined in the Brain Audit for the three arms of our very own business. And we do consulting, training and workshops, and we sell products.
---
What's Unique About The Brain Audit?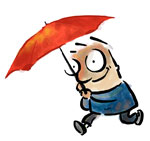 The Brain Audit is not just an idea or concept. It's a system. And it gives you clear tools to implement the system. Besides it's an audit, remember? There are steps and no randomness. You can go back and check what you did correctly and where you went wrong.
But there's something else quite unique about The Brain Audit. The Brain Audit has been around for many years and is unique because it has over 800 testimonials on the Psychotactics website and over 100 testimonials on Amazon. It's proof that The Brain Audit works, and works very well indeed. It's been read and tested in virtually every country you can think of. You'll find testimonials from readers in places such as the United States, UK, Australia, New Zealand etc., to countries where the first language may be Hungarian, German, French, Hindi or Italian.
Because it's brain-driven the concepts work across languages and cultures and even in small or big economies.
---
Guarantee
Yes there is a guarantee. 



 It's a 30 days 'Smiley Guarantee'. This means we'll refund your money with a smile if you find the products not to be as you expected. The smile is important. If you don't feel the information works for you, we will issue a prompt refund. All you have to do is email or call us (Check the time in NZ before you call).
---
The Brain Audit Workshop Details
You get the entire recording of the Workshop + The Brain Audit PDF/ePub + Audio Book Version. This is the most complete version of The Brain Audit.
---

What you get with The Brain Audit Workshop

---


The Brain Audit—3 Day Live Workshop Recording (Audio MP3)
The Brain Audit Workshop: The Brain Audit  3 day workshop itself.
All the recordings, well edited and in mp3 files ready for your computer of mp3 player/phone. Plus there are other goodies including some question and answer sessions on how Psychotactics does things differently.
Format: MP3
Big Bonuses

#1: The Brain Audit Ebook (with Premium Option)
The Ebook Version
This is Version 3.2 of The Brain Audit in ePub format as well as PDF. It means you can read it on your device as well as your computer.
Format: ePub/Kindle/PDF
# 2: The Entire Audio Book Downloads (MP3 Downloads) (with Premium Option)
The complete book, narrated by the author, Sean D'Souza. Like any audiobook, you can download it to your computer, put it on your Android or iPhone and go for a walk.

Format: MP3 (And also available in M4v)

#3: The Triggers Audio + Transcript (worth $75) (with Premium Option)

When you speak to a potential client, it's easy to revert back to what you've always said. Here's a short audio file (even if you're not an audio fan) that shows you how to instantly get the attention of your customer whether it's face to face, in a presentation or at a networking breakfast.
Format: MP3 + PDF
The Brain Audit Workshop (Self-Study Course) Details
Kit Offer

Regular Kit

Premium Power Kit
The Brain Audit—3 Day Live Workshop
Recording (MP3)

BONUSES
The Brain Audit E Book

Triggers Audio:
Getting to the Trigger
(Audio + Transcript worth $75) 


–

The Brain Audit Audio Book
 –
 
Price

US$129.99

US$139.99



Pay Safely With Any Of The Options Below

You 

do not

 need a Paypal account and can pay with ANY credit card)
P.S. If you've satisfied yourself about the content of the books there's something you should know. It costs less than a fancy meal at a restaurant yet has the potential to propel your business or professional career with this simple, workable knowledge. This is one investment you want to make for yourself and as quickly as possible!
Important Details
If by any chance, you are not able to validate your card please don't tear your hair out in frustration. You can email Renuka and she will send you an ALTERNATE LINK to process your credit card. All payment systems are secure.
Important Usage: What will happen once you click the button
You will be taken to a page where you can fill out your credit card of cheque details.
Once you pay you will be taken to a form.
Once you fill the form, you will receive an email with more details.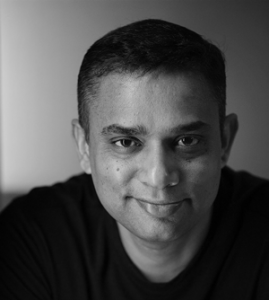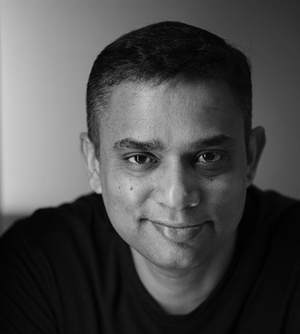 Sean D'Souza
If you have any questions that have been unanswered, please email me directly and let me know how I can help. I'd be interested in getting you feedback. The feedback that you give me is strictly confidential.
---
Not ready for the workshop version? Get started with the book or audio, instead.
---

The Brain Audit Options

---

Option 2: The Ebook Version
This is Version 3.2 of The Brain Audit in ePub format as well as PDF. It means you can read it on your device as well as your computer. It's the same version as the book you get on Amazon. You can buy it from the link here, or from Kindle at Amazon.com.
Price: $9.99

Option 3: The Print/Limited Edition Version

There's a print version that's available as a physical book (that you can order via Amazon). However, that's a print on demand book. We also have a limited edition version of the book right here in New Zealand. Unlike print on demand books, this is professionally printed and you can get yourself a wonderful signed version of this book at this link.

Note: It's limited. Once we've finished the stock, then just the Amazon version will be available.
Price: $39.95

Option 4: The Audio Book

For those of us who love to listen to audio (that's me for sure) this is the audio version. Once again, it's available here on Psychotactics as well as on Audible.com.
Price: $29.99