The Brain Audit Workshop
The Entire Brain Audit Workshop Recording + The Brain Audit eBook + The Brain Audit Audio Book Version
Presenting The Brain Audit Workshop (Self-Study Version)
The Workshop is a detailed version of The Brain Audit
This workshop is solely dedicated to The Brain Audit. The purpose of the workshop was to go deeper into the understanding of The Brain Audit. When we read a book, or listen to the audio version, it's a starting point in our journey. The reason why the workshop is a good option to consider is because it unfolds The Brain Audit as we go along. You get to listen to the content in a completely different environment.
Plus it also shows you how The Brain Audit is being implemented on the spot.
Which in turn helps you to implement the learning better on your own sales page or in your marketing material such as booklets, leaflets or even in live sales situations.
If you'd like to read more about The Brain Audit, click here.
The Brain Audit Workshop
Regular
Premium
The Brain Audit—3 Day Live Workshop Recording
(mp3)

BONUSES
The Brain Audit Ebook
(ePub, PDF and Kindle Version)
The Brain Audit Audio Book
(mp3)
Triggers Audio: Getting to the Trigger (Audio + Transcript)
(PDF and mp3 valued at $75) 
Special Price
US$ 129.99
US$ 139.99
Pay safely with any of these options
Pay with Paypal
Pay with any Credit Card
Important Details
If by any chance, you are not able to validate your card please don't tear your hair out in frustration. You can email Renuka and she will send you an ALTERNATE LINK to process your credit card. All payment systems are secure.
Important: What will happen once you click the button
— You will be taken to a page where you can fill out your credit card details.
— Once you pay you will be taken to a form.
— Once you fill out the form, you will receive an email with more details.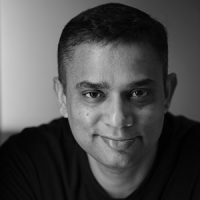 Sean D'Souza
If you have any questions that have been unanswered, please email me directly and let me know how I can help. I'd be interested in getting you feedback. The feedback that your give me is strictly confidential.
Not ready for the workshop version? Get started with the book or audio, instead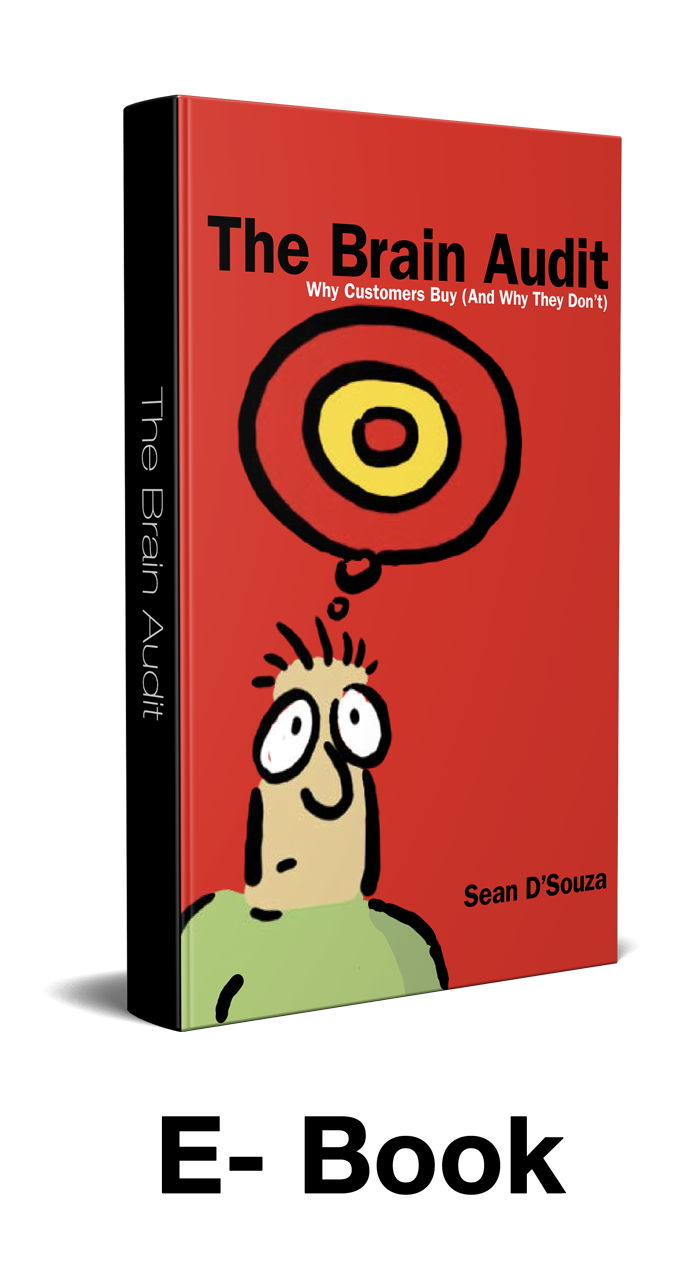 Option 1: The Ebook Version:
This is Version 3.2 of The Brain Audit in ePub, Kindle or PDF format. It means you can read it on your device as well as your computer. It's the same version as the book you get on Amazon. You can buy it from the link here, or at Amazon.com.
Price: $9.99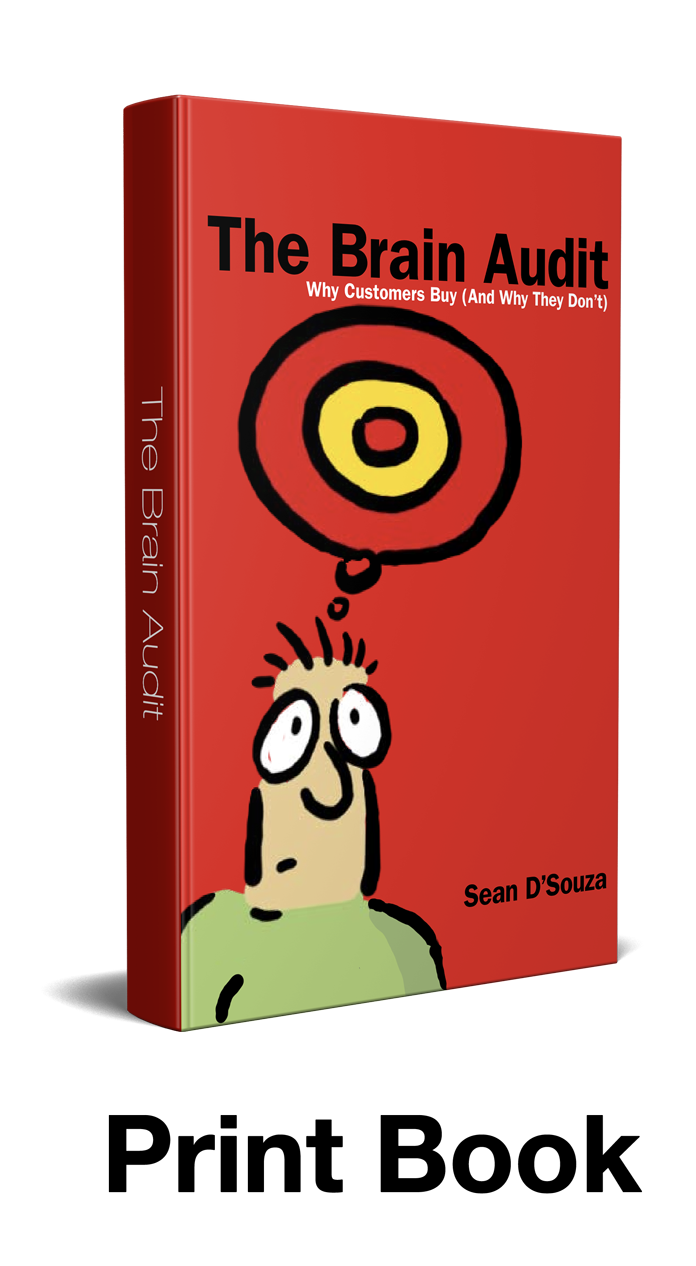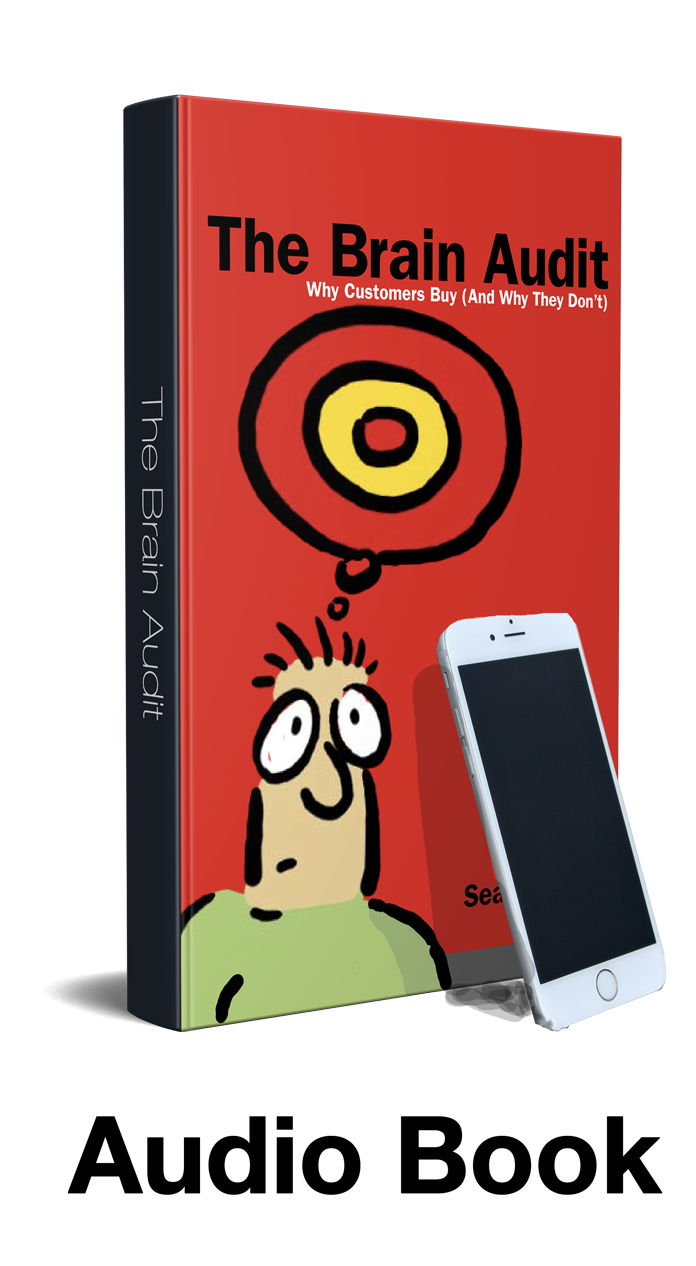 For those of us who love to listen to audio (that's me for sure) this is the audio version. Once again, it's available here on Psychotactics as well as on Audible.com. Click here to buy it from our site.
Price: $29.99