---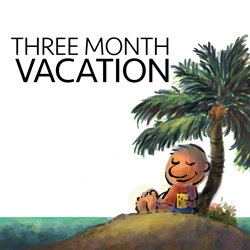 What links thousand year old organisations with a bike company like Harley Davidson?
What do football teams have in connection with businesses owners that can take time off?
It's all here in these free set of goodies (yes, 36 audio files) and a PDF. You'll love how you can implement much of this information right away.  Learn Why Marketing 'Doesn't' Work. And Why You Need Structure In Your Business!
---
You will learn in The Brain Alchemy MasterClass:
1) The Spider's Secret: How to get customers to call you instead of you chasing them.
2) The Three Prong System: This tool will change the way you look at your business forever. Ignore at your risk.
3) How to create a huge demand for your product or service: This secret is over 10,000 years old and works every single time. And most businesses don't use it.
>>Right click here and 'save as' to download this episode to your computer.
>>Here is the link to get: The Brain Alchemy MasterClass Free (Yes, all 36 audio files and the PDF)
---
The difference between you struggling in your business and zooming ahead is understanding the structure of business
Working hard is great, but it's not the solution to your problems. No matter what business you're in — a structured marketing system is the best way to exponentially increase your sales.
The Brain Alchemy is about tactics and strategy that will form the very core of your business, no matter whether you're just starting up, or have been in business 'forever.'
There are over 253 testimonials for The Brain Alchemy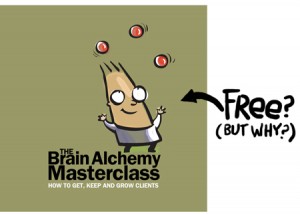 When I heard the Brain Alchemy MasterClass my immediate reaction was, "Damn, I spent so much on going to business school and they never taught us any of these."
I had a big paradigm shift in the way I was thinking about business and marketing. I also understood that no matter how much I think I might be communicating clearly, the receiver might not be listening right – this revelation came about listening to participants speak. And it is true the other way round also.
Biggest learning was the power of giving. This really stuck with me – and also to give in the right possible packaging.
-If you did implement something, what did you implement?
I have been letting the material sink in and I plan to implement few of it. I will keep you posted about it.
I would definitely recommend this course, because Sean is an amazing teacher. He breaks down complex subjects into simple manageable bites and makes sure that we are able to consume the information.
The course is pure gold !
I would like to add that – I am a big fan of Sean and Renuka – mostly because it showed me that the size of the team doesn't matter as much as how much power they pack.
Thank you for giving The Brain Alchemy away, Sean.
Regards,
Shirisha
Here is the link to get: The Brain Alchemy MasterClass Free (Yes, all 36 audio files and the pdf)