So Linked-In helps networking, doesn't it? Well it does. More than you think! Enjoy!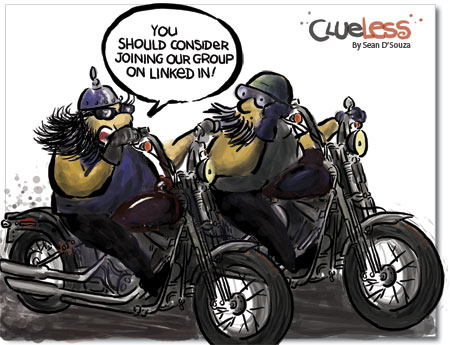 And yes, don't forget to leave your comments below. You will, won't you?
Like it? Well don't be shy: Tweet or Facebook it, or Google+ it 🙂
If you aren't already on the 'Friday cartoon list' then here's a link to make sure you Don't Miss a Fun Cartoon
-If you would like to use this cartoon, the details are here.