---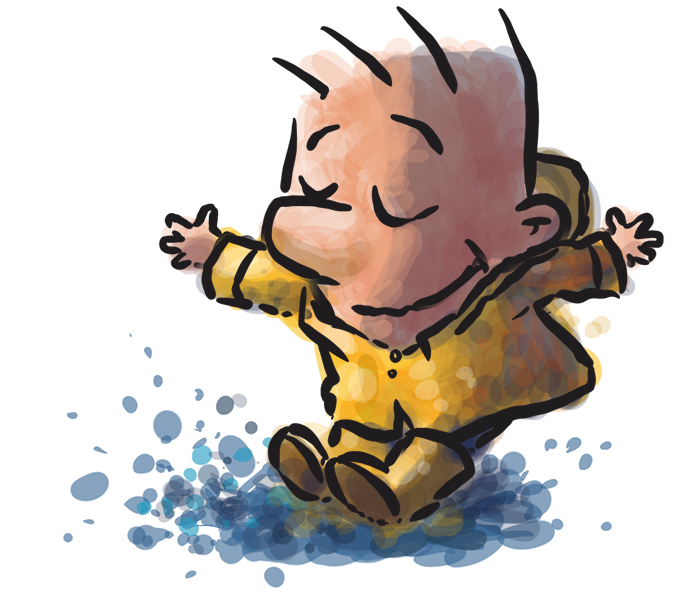 When is it beneficial to adopt a contrarian mindset?
What does it mean to be a contrarian? What is the concept of contrarianism?
Do you know why the Tesla is such a big car? Think about it for a second. Tesla Motors only make electric cars. The bigger the car, the heavier it's going to be and the greater the drain on the battery.
So why make a big car? Why not make it more compact like other electric cars? The answer lies in the battery. The entire base of the car is nothing but a battery. The bigger the battery, the greater the distance the car can go. The top of the line Tesla can go 400 miles (that's over 640 kilometres) on a single charge.
How did Tesla come up with technology that far supersedes the range of a fuel-driven car?
The answer lies in a concept of contrarianism. Being a contrarian means you're not like sheep, just following what has been done in the past. Being contrarian means you're creating an end point and working backwards, without even knowing how you're going to get to the "finish line".
Find out how to use the power of a contrarian mindset to your advantage.
Right click below to save this episode.
Re-release: The Contrarian Mindset (How To Think Differently Under Normal Business Circumstances)
Original: How To Use A Contrarian Mindset To Your Advantage
---
Great companies and individuals have an end-point in mind that isn't like other "sheeple"
They march to the beat of their own drum and the road can be pretty rough, but the contrarian in them is forced to go down the path they see to be correct and true.
Not everyone is an iconoclast
Some of us tend to be contrarian and iconoclastic from a very early age. But others get frustrated with the system and decide to go down a completely different path. That path, if well trodden, brings in a reasonable amount of fame and fortune.
Done incorrectly the contrarian behaviour can quickly end up in less than happy circumstances. In this series let's look at three elements of contrarian advice and how to go about it in a way that results in a happy ending. We'll cover:
How do you find the confidence to push out your own very contrarian message?
How do you go against the trend of others?
How can or should you push forward despite your own concerns?
---
1. How do you find the confidence to push out your own very contrarian message?
Easily the most popular Indian meal in New Zealand is a dish called butter chicken.
Without doing an actual poll, you could safely say that no Indian restaurant would willingly remove "butter chicken" from their menu. There's one prominent exception, however, and that's a restaurant called Cassia. Run by Chand and Sid Sahrawat, Cassia has won the supreme title of Restaurant of the Year in 2016 and 2017. All without a shred of the must-have butter chicken in sight.
Being contrarian has a high risk factor, but it's also the seemingly very risky behaviour that carries the greatest reward. Even so, how do you find the confidence to push out your own contrarian message? What if you have a message that you know is far superior when it comes to getting results, but is almost immediately bound to create a resistance to your message?
The confidence needs to come from a factor of fear
When I started out in copywriting, a fellow-copywriter said this to me: "Unless you're feeling a bit of fear, it's likely that your concept if safe, and very me-too". Now there's nothing wrong with me-too. A great example of the success of me-too is visible all around us. If you go to Amazon.com, you'll find dozens of examples of me-too products.
If you switch on the TV, you'll find reality show piling onto another reality show. Me-too works perfectly well, whether you want to start a carpentry business, start a membership site online or create any sort of business. In fact, starting off with a me-too model enables you to get some traction before you find your own feet and head off into your own direction.
Even so, there's a point where me-too won't do
The confidence, ironically, comes from fear. If you're not feeling at least a bit nervous about your product or service, it's likely to be much too safe to make any waves in the marketplace. However, you don't have to just jump into a contrarian message without testing the waters.
Instead, look for a post where you get a sort of mid point. A mid point is where half the people are likely to hate what you're selling. And the other half will absolutely love the idea, even without any details.
That's it? Half love, half push back?
The fact that you're getting push back is because your idea is a bit of a shakeup to the system. Take The Brain Audit, for example. It might seem like putting the "problem" before the "solution" is a good idea, but when we first started talking about it, there was enormous pushback. "I don't want to appear negative in my marketing" was one of the biggest objections, we'd hear.
People had used benefits or solutions for years and it clearly worked. Why should the client rock the boat and change their methods just because you say so? Contrarian behaviour sticks out because it goes against the grain.
However, there are ways of getting the fear factor down in a big hurry. With information, training or consulting, you can reduce the push back by using one or all of these three methods:
– analogies
– case studies
– not entirely discarding the existing method
Let's take The Brain Audit for example.
Analogies: There are several analogies in The Brain Audit that allow the client to accept that the problem shows up earlier in the sequence than the solution. The concept of how we pay attention to dog poo is one of the most prominent analogy.
How we can be walking on the street, looking around at the shops, at other people and then suddenly we notice—and sidestep—dog poo. It shows us that the brain is alerted by the problem. Other analogies include how we pay attention to the red and blue lights of a police car or to an approaching storm, rather than a sunny day.
Analogies help your clients bridge that gap that comes from contrarian thinking. However, analogies are just one way to go about bringing down the resistance. The second method is using case studies.
Case Studies: You may not quite remember the case-study now, especially if you've read The Brain Audit a while ago. However, there's a case study of John Cacciopo that talks about how a bunch of experiments gauged people's reactions.
When shown an empty plate, they predictably showed little or no response, and just a mild surprise. When shown a desirable object like a bright, shiny red car, they responded with a fairly decent amount of brain activity. Yet, the biggest reaction came from the image of a dead cat.
This is one of the case studies in The Brain Audit that demonstrate how the brain responds and how our communication needs to correspond with our brain if we are to get a message across effectively. Finally, however, it might be possible to stick to the existing method while bringing in a contrarian thought.
Not exactly discarding the existing method: If we stay with just the first chapter of The Brain Audit, you notice that there's an emphasis on the fact that the solution/benefit is not inferior to the problem.
And that both the elements are equally important and have their own roles to play. The book goes on to explain that it's just the sequence that has changed.
A client finds this leap of imagination to be a small one. It fits in with their existing model and doesn't need them to dump everything they know just to latch on to your method.
What you also need to know is that contrarian messages aren't always rejected out of hand
At least some percentage of your clients are always looking for methods that are different from the run-of-the-mill. Once your company is known to be contrarian in nature, you're likely to attract people that are looking for precisely the results or advice you're offering. You can never attract everyone, anyway, and focusing on those who want to hear your message will give you the confidence you need.
Here's a bit of what I've experienced as well in our own business
Many of the products we create go off at some weird tangent. Think about a book called Dartboard Pricing, which seems to suggest that pricing is super-random. Or a future book on talent, suggesting that you don't need anywhere close to 10,000 hours to acquire a skill—and that you can be pretty outstanding in fewer than 500 hours, instead.
If nothing else, these products and training provides a sense of curiosity in the client. They purchase the product/service and when they find it working for them, they keep coming back. That's the kind of client you need anyway and they motivate you to keep looking beyond the ordinary.
An Indian restaurant has never won a prestigious prize in New Zealand before
Indian restaurants are often lower-priced and seen as a place for a cheaper, if not cut-price meal. Cassia broke the model by being contrarian in nature and not offering the standard fare of saag paneer, rogan josh and yes, butter chicken.
Instead, they highlighted the street food of Mumbai, the humble pani-puri and made it a big novelty. However, it's also important to note that they didn't reject the existing method of dining either. They stayed well within the bounds of "fancy" dining and hence created a new mindset.
Confidence is eventually going to come from clients
The moment you have clients who love your work, you'll be encouraged to do more of it, and in different areas of your field. Believing in yourself at the start is difficult, but guard your ideas with a few loyal clients and you should do well.
However, is it important to go against the trend of others while being contrarian? Let's find out in the next section.
Contrarian Thinking: Why Being Contrarian Creates A Stunning Uniqueness Factor In Business