---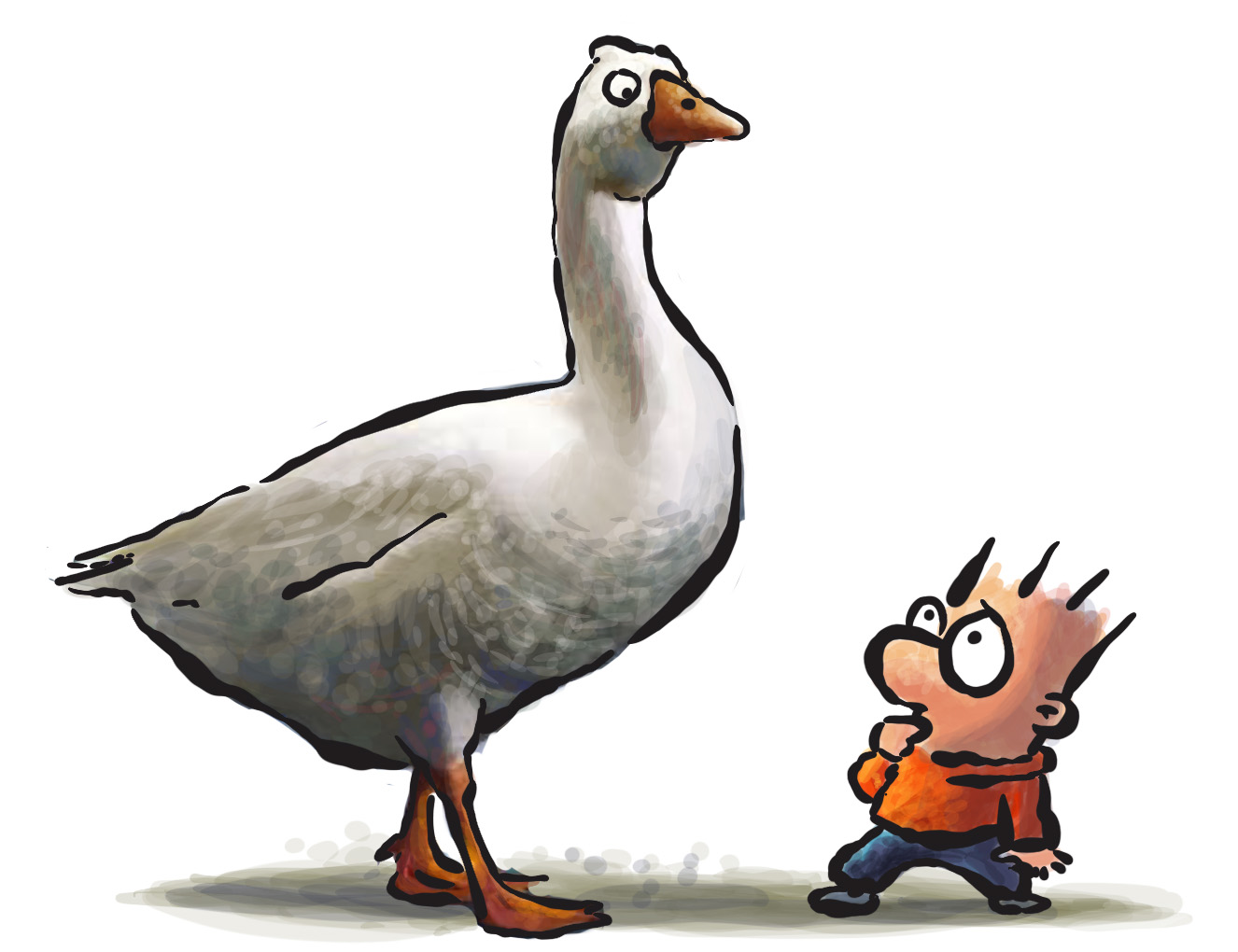 One of the biggest problems when starting up a speech is that you have to find something that captures the attention of the audience.
Instead, what we often get is a round of introductions, blah, blah etc. All of which causes the audience to get restless.
How do you get the attention of the audience instantly? Better still, how do you do it with a story that has already gotten a great response?
Let's find out.
Right click to save this episode.
---
We've all been on Zoom calls, which usually goes like this.
Someone introduces the topic, and then they talk about the other person, and then there's this blah blah blah and blah blah blah and more blah blah blah. If you're on a live call, you're thinking, get to the point.
The same kind of feeling seems to envelop us when we are sitting in the audience, and a speaker stands on stage and they start to talk about something, and it's clear that whatever they have to say is not enough to stop us from looking at our phones or being distracted.
And this happens because they are trying to start their speech, they're starting their Zoom call, and they don't have enough momentum. That starting point is awkward. The way to start something and get to the point is by not getting to the point at all.
Because when you tell a story, almost immediately, people stop whatever they're doing; they stop browsing the internet, they stop looking at their phones, and they look at you.
So how do we tell a story? How do we pick a story? Today we will look at how to get that attention by borrowing somebody else's story. You don't always have to have a story; you can borrow it.
And the three things that we're going to cover in this podcast are one, how to borrow a story; second, how to connect that to whatever it is you're talking about; and finally, how much borrowing you should do on a regular basis.
---
Let's start with the first one, how to borrow a story.
Here is how Hans Rosling, the late Swedish economist, started his speech. And he did it by telling a story. Let's listen to the story and see how we can use it.
I was only four years old when I saw my mother load a washing machine for the first time. That was a great day for my mother. My mother and father had been saving money for years to be able to buy that machine.
And the first day it would be used, even Grandma was invited to see the machine. And grandma was even more excited. Throughout her life, she had been heating water with firewood and hand-washed laundry for seven children.
And now she was going to watch electricity do that work. My mother carefully opened the door and loaded the laundry into the machine like this.
And then, when she closed the door, Grandma said, "No, no, no, no. Let me, let me push the button." And Grandma pushed the button. And she said, "Oh, fantastic! I want to see this. Give me a chair, give me a chair. I want to see it."
And she sat down in front of the machine and watched the entire washing program. She was mesmerised. To my grandmother, the washing machine was a miracle.
Now, that was a very well-crafted story by Hans Rosling. It has suspense, laughter, and everything you need. It's just sitting, waiting for you to use it in your speech. The question that arises is, can you use someone else's story?
Yes, you can.
Just as you've heard in this podcast how it is being used, you can use it too. So you are relating someone else's story, and that's perfectly okay. But why would you use their story in the first place? The reason why you'd pick a story like this is because it's already been tried, and it's tested.
You can hear the laughs; you know that it has all the elements within the story, and if you were to start a speech with ", Okay, let me introduce this topic of pricing", or you would introduce it by saying something which was just blah, blah, blah, well, the audience is not likely to listen.
But if you said something like, "Let me tell you the story of Hans Rosling's grandma and the washing machine, " you've got everyone's attention almost instantly. Just the word story, let me tell you a story, is enough for people to look up and pay attention to whatever you're saying.
But then you can relate the story to any other story.
As you are relating a story that was told by your brother-in-law or the plot line of a movie, you would tell those stories, but you don't know that those stories are going to get the same level of suspense, the same level of laughs, and here you know that it's already been proven.
All you have to do is make sure that you tell the story as closely as the original version. So if I were telling the story, I would tell you a story about Hans Rosling's grandma.
Hans grew up in Sweden, and his grandma washed clothes by heating firewood and washing the clothes for seven children. It was back-breaking work.
Therefore, the day that the washing machine came in the house, she was super excited. And then you go on to tell the story just like it was told, and you've got your audience's attention.
And if you're wondering where this is all leading, well, what we need when we start anything is to have something that has a lot of impacts. And stories always bring the audience to life. I know I'm being a bit repetitive here, but let me tell you a second story, or rather, let me relate a second story.
You probably never heard of a choreographer called Gillian Lynn.
Well, this is her story. Gillian Lynne did "Cats" and "Phantom of the Opera", and she's a hugely successful choreographer. When Gillian was at school, she was hopeless.
The school wrote to her parents and said that we think that Gillian has a learning disorder, and that's because she couldn't concentrate. She was always fidgeting. So, of course, they went to see a specialist.
The mother explained to the specialist how Gillian was having so much trouble at school, disturbing people, and her homework was always late. This went on for about 20 minutes.
Eventually, the specialist went up to Gillian and said I've listened to everything that your mother has said, and we just need to have a private conversation, and we will be back."
But as they left the room, he turned on the radio that had been sitting on his desk, and then they looked from outside the room at what Jillian was doing within that space, and they found that she was dancing.
The specialist turned to her mother and said, "Mrs. Lynne, Gillian isn't sick. She's a dancer. She needs to be taken to a dance school." And from there on, Gillian did ballet; she did jazz, she did contemporary; she graduated and then founded the Gillian Lynne Dance Company.
She met Andrew Lloyd Webber, and she's been a very successful entrepreneur ever since. And just like that, we have two stories. We have the story of the washing machine, and then we have the story of Gillian Lynne and how her potential was discovered.
If you were to tell this story to multiple audiences on Zoom or on stage, or even the opening of an article, you are sure to get attention. The question is, what do you do next? So you have a great story.
How do you take that story and make sure it fits right in with whatever it is you're talking about? Let's find out in the second bit.
---
The first story was about the washing machine.
That was Hans Rosling's grandma, and it ended with "It was a miracle." Now, if your story is about a miracle, that's easy. But what is a miracle really all about? A miracle is a before and after. It doesn't matter what story you're telling. Usually, there's going to be a before and after.
It is, I am not going to raise prices, and then I'm going to raise prices. So that's a before and after. I can't write an article, and now I can write an article. That's a before and after. So there are many scenarios where this story just fits in so easily.
Any before and after the story is a miracle, and that's where the story fits in. So you tell the story, and you go, "Well, that was a miracle." And we, too, are looking for this kind of change, this kind of miracle, whenever we write an article, whenever we are trying to raise prices and not lose customers.
Because the story ends on the word miracle or before and after, you can continue with before and after. The last thought that you have in any story is what people remember.
That last line matters. And how you tweak that last line, that's how you can continue your speech, your article, whatever it is that you're doing.
Because even when we look at the second story, which was about Gillian Lynne, well, that ended with this potential that someone saw into that potential, but we could have ended it with it was a miracle that the mother happened to hit upon the right specialist.
So we have the concept of a miracle for the Hans Rosling story, and we have the miracle for the Gillian Lynn story. But if we ended the Gillian story with how the specialist saw potential, well, we could take that same concept of potential and put it for the washing machine story.
That last word that you choose, or mostly the last idea that you bring across, is what the audience is going to remember. They're going to remember that idea, and then you put the little bridge, whatever those words are, whatever that theme is, whatever that idea is, and then move to the next section.
You don't have to constantly think of new stories all the time because these stories already exist. You've told these stories before. It's not like this is something new. However, with TED.com and so many sites, you go there, you listen to the story, and then you move on.
Instead, what you should be doing is filing away these stories or bookmarking these stories so that you can go back, take the story, tell it as it is and then create that bridge.
---
And this takes us to the third part, which is how often should you do this?
So you've just heard a good story, and now you're wondering, can I use this? The answer is yes; of course, you can use it. But how often should you use it?
If you've been listening to this podcast and now we're over 500 episodes deep, all of the podcasts have one, two or three stories in them and all of them have come from somewhere.
Well, to be fair, some of the stories are my own, they're personal stories, but at least half of those stories have come from some other place.
When someone writes a book or gives a speech, they're usually talking about some case study that has existed sometime before, and somebody has already told that story, written it on some paper or written a book about it, and that's how we tell stories.
The difference between you just telling a story and getting a story from a speech is that you already know where the laughter is coming from. You know how to tell the story. You know how to pace the story.
That's not usually the case when you just pick a story from a book or when you pick a story from a report. And this is why listening to all of this video is so crucial because you then know how to pace that story and tell that story to great effect.
And with that, we come to the end of this podcast. In this podcast, we looked at three things. The first is how do you get that story. And often, it is there. It's on TED.com. It's on various speeches.
You have to listen to storytellers as they go through their speech and how they pace it and the cadence and all of that stuff.
And then you can practice that same story, tell that same story, and often get the same laughs or the same response when you're telling that story. So that's very crucial that you listen to, bookmark, and then go back and put that story into your speech whenever you're on Zoom, in front of an audience, or even in an article or a book.
The second thing is how you connect that story; what matters in that bridge is how you finish off that story. If you finish off with a miracle, then I'm expecting a miracle. I expect something to do with potential if you're talking about potential.
Whatever you finish with, that's what I remember as a reader, and I'm expecting you to continue with it. And finally, you can use as many of these stories as possible.
Still, it's very crucial if you're speaking, if you're on Zoom, if you're in front of an audience, that you pay attention to live speeches, live stories, simply because of, as I said before, the tone, the cadence, where to stop.
All of that matters because someone who has given a speech before knows where the audience will laugh or how they will react. And that's very crucial for you as well because that's what you can practice.
And it's time to find out the one thing you can do today. The one thing that you can do today is to look at one story or, instead, don't even look at one story.
One of these stories exists on TED.com; try to fit it into your own story. See how that works. And if you need some help, you can show up in 5000 BC on the forum, and I'll help you.
---