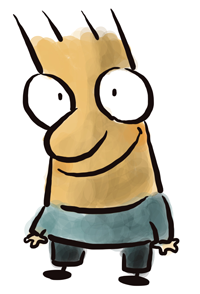 Does article writing build expertise?
Well, you know the answer to that question, don't you?
If you're a good writer, people pay attention to what you have to say.
But more importantly, you're able to put across your thoughts in a way that's powerful and engaging. And in this booklet we explore what takes you off track when writing articles.
Topics like:
How to avoid article bloat (both Part 1 and 2)
How to stop going crazy when trying to generate article topics
Why many articles seem weak (and how to fix it with the concept of 'one')
How you can indeed build a business with article-writing
The "Huh Factor" in articles: Why it drives your readers crazy.
And this booklet is just the start of a mini-bonanza.
This booklet is a PDF, but you'll soon get notification on how to get access to audio + an entire series on how to create 'drama' in your articles. If you've struggled to get your article going, and then keep it powerful, you'll want to see this series (even if you're not a big fan of video).
Ok, it's time to get that free download.
This offer has expired.
Warm regards,


s-
P.S. The Article Writing Course will be announced shortly as well. This is kinda like a limited-edition course, because unlike other courses where you're just one among five hundred participants (or more), we take just 25 participants. And most of the time, all the seats are taken by our members at 5000bc.com. As you know it's "The Toughest Writing Course in the World".
Yes, you read that right—the toughest. And yes, more details will follow shortly 😉 But for now, read the PDF. It will get you started towards making your articles a lot better right away!