---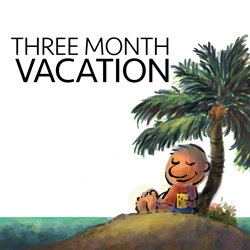 Isn't it a pain creating a new product?
With tens of thousands of similar products or services in the market, it seems impossible to make your product stand out. But is there a way to make your product/service irresistible—and without looking cheesy? Can you really use simple techniques to create a great offer?
This episode shows you two psychological methods that we can't turn down as humans. If you're a small business you can use these techniques to increase your product and service sales.
---
In this episode Sean talks about
Part 1: How to use two psychological methods to create an irresistible product
Part 2: How to make your product or serve irresistible even if you don't have star power?
Part 3: How you can start small—and charge more.
Original: Right click and 'save as' to download
Re-Release: Right click and 'save as' to download

---
What Are The Factors in Play Behind An Irresistible Offer: Part 1 of 3
---
Imagine you're Frank Sinatra.
No matter where you go on the planet, people know of you.
Doors open magically for you.
People can't help but gape in wonder as you show up at an event.
So imagine a place where the great Frank Sinatra can't enter.
It's inconceivable, isn't it?
And yet it happened. When Frank showed up at Studio 54, he was turned away. So was the president of Cyprus, the King of Saudi Arabia's son, Roberta Flack, and several young Kennedys. Even the famous movie star, Jack Nicholson was unable to enter on opening night.
Studio 54 was like no other place in New York
From the moment it opened its 11,000-square-foot dance floor, it was packed with celebrities dying to get in. Olivia Newton-John, Michael Jackson, Woody Allen, Andy Warhol, Elizabeth Taylor, Dolly Parton, Mick Jagger, Tina Turner—you get the idea—they were just some of the visitors to Studio 54. Almost every night since it opened its doors on April 26, 1977, it was packed to its capacity—almost 2000 people a night. If you considered yourself cool, you wanted to get into Studio 54—but there was no guarantee you'd get in.
There was someone stopping the flow…
This someone was at the door Studio 54 night after night. He'd show up at the door at 11:30 pm and get on a step stool above the crowd. He'd pick who could get into the club that night—and who was to be turned away. His name is Steve Rubell, part-owner and the person who made sure the Studio was one of the most irresistible places in New York!
So what made Studio 54 so irresistible, when there were so many cool places in New York at the time? And what makes any product or service irresistible, even without star power? Let's take a look at three core elements.
Buffet vs. Specialty
Exclusivity
Build Up
Buffet vs. Specialty Principle
If you were to go to Lynda.com you'd be faced with a buffet.
On Lynda.com there are hundreds of tutorials on software, business and creative skills. In 2004 alone, there were over 100 courses on the site. And that course number has gone up exponentially. For the past few years, Lynda.com been adding more than 18 hours of content, almost every single day of the year. That means you're likely to run into thousands of hours of tutorials topics such as Photoshop, computer animation, 3-D animation, photography—in all about 224,413 tutorials to date.
That's a huge buffet, don't you agree?
And as humans, we're primed for buffets. We love the "eat all you want" concept and it's even better if the "food" is of an extremely high quality. This means that a potential client of Lynda.com can access all their content for just $250 a year. Immediately you see why this kind of deal is incredibly irresistible. If you decide to learn a program like InDesign, you can easily do so, because there are at least a dozen courses on InDesign alone. If you want to learn to work with WordPress, hey, there's a mountain of video instruction already in place. No matter where you look, the volume and quality of content tantalises you.
Which brings us to our first principle—the buffet principle
If you're offering your clients an enormous amount of something, they're instantly drawn towards it, whether they can consume it or not. When given a buffet option, few of us can stop ourselves from feeling the need to buy the product or service.
When you look at 5000bc.com, you get a buffet option
5000bc is the membership site at Psychotactics.com. The moment you get to the sales page at 5000bc, there's a feeling of a ton of information at 5000bc. There are cumulatively, hundreds of articles on topics such as copywriting, web design, branding, lead generation etc. Which is why most clients tend to sign up to the membership site at 5000bc.
It's more than likely they've been a subscriber at Psychotactics for a while, bought and read The Brain Audit, possibly even bought some other books from Psychotactics—and then they're exposed to 5000bc. And the buffet concept kicks in. At $259 a year (remarkably similar to Lynda.com), clients can get not only a ton of curated content, but also have the opportunity to ask me dozens of questions—some of which are answered within hours, if not minutes. This concept of a buffet becomes impossible to resist, and has been the main factor in attracting clients to 5000bc since it started way back in 2003.
Studio 54 put out a buffet of fantasy
The magazine, Vanity Fair, describes it as the "giddy epicenter of 70s hedonism, a disco hothouse of beautiful people, endless cocaine and every kind of sex. Once you were within the velvet ropes, you were exposed to raunchiness, debauchery and creativity of an unimaginable scale.
"It felt like you were going to a new place every night," says Kevin Haley, then a model, now a Hollywood decorator. "And you were, because they changed it all the time for the parties. Remember the Dolly Parton party? It was like a little farm with bales of hay and live farm animals—pigs and goats and sheep. The designer Karl Lagerfield's party: an 18th century paty with busboys dressed up as courtiers, powdered wigs and then—a live reggae concert at 3 am in the morning. Another night might bring Bianca Jagger popping out of a birthday cake. Some nights might bring in a sea of glitter, another night Lady Godiva on a horse—or Hell's Angels on Harleys on the dance floor.
Ironically, the buffet-concept represents just one way to create an irresistible offer.
The other way is the exact opposite—where you take away everything and create a specialty offer.
Remember Lynda.com where you get over 200,000 tutorials?
Remember the price? Yes, it's $250 a year. And yet, at Psychotactics we sell an InDesign course that's $269.
It's not an entire course in InDesign. It's not even a partial course. All the course promises is ONE thing. It shows you how to create an e-book in InDesign in less than an hour. If you were to learn a course in InDesign, you're likely to take at least 18 hours—and that's the first time around. It's likely you'd have to go through the entire course (or at least part of the course) a second time. And then when you're ready to create your snazzy e-book, you have to work out which part of InDesign will help you get the result you seek. It's not inconceivable to spend 40-50 hours just to get your e-book going.
Now the specialty offer makes a huge difference to the client
Instead of wading through hours of material, they get right to the point. And this specialty concept applies to more than just courses or training. A phone. Most of us want smartphones that have all the bells and whistles. But what if you want just a cell phone that makes calls? The Doro Phone Easy 626 does just what you'd expect a cell phone to do—it makes calls. Like the InDesign course, it's not meant for everyone, but just a smaller audience that finds it irresistible.
What does this mean for you when you're selling a product or service?
It means you can have your cake and eat it too. When we sell the book, The Brain Audit, it is akin to a buffet (like most books). It has several chapters and spans 180 pages. Yet, elements of The Brain Audit are then isolated. For instance, one of the elements, uniqueness, is a complete course. Another element, testimonial is a 100+ page book. Clients who buy The Brain Audit are extremely satisfied with the content and applications. However, when they want to go deeper on an isolated topic, they will buy the other products as well.
Studio 54 catered to almost 2000 people a night—yet there was isolation in place
If you were part of the select few, you could go down to the basement. The basement was essentially a storage area connected by zigzagging passageways. The in-crowd was in the basement, away from the party upstairs, mostly talking through the night and drinking bottles of a vodka brand— Stolichnaya.
Even if you're no Studio 54, you can have a smörgåsbord of goodies while at the same time putting a velvet rope over other product or services. And since we're talking about buffets, a restaurant could have the buffet, while at the same time offering a special meal for just a tiny audience. A website designer could put together a website with all the bells and whistles—then create a service or product that was very niche and hence, irresistible.
To be irresistible, you don't have to choose between buffet and specialty items
In reality a specialty item is easier to put together (because it's less stuff, rather than more). In the grand scheme of things, it's also easier to market as it has a clear point of focus. While we'll look at all three elements: buffet/specialty, exclusivity and build up, it's important to note that specialty is a great starting point. So start small—and charge more.