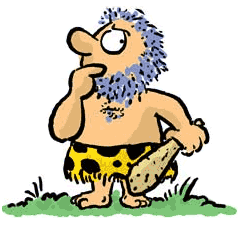 Here's something for you that could get you bonuses worth over $500 right away!
When you join 5000bc on the 10th, 11th, 12th or 13th Nov. 2009, you'll get six bonus interviews and transcripts including 'Linking Strategies' from Eric Ward (who's works with Amazon, Discovery Channel, etc) and a Vanishing Report on -'How To Create Waiting Lists' with Premium Membership. This is worth over $500.
I know you've been hemming and hawing about whether you should join 5000bc. If you are, it's time for you to jump in.
* If you are wondering how do you get over the 'loneliness' of a small business, and find ways to solve simple as well as complex marketing problems instantly?
* How to get quick reliable answers, even in the middle of the night!
* If you are looking for a trusted source of information to help you fix things in your marketing strategy, design, website, etc. or just to ask for an opinion.
Here is what Molly Gordon has to say:
"I honestly didn't see what 5000bc could offer me that I couldn't get from Sean's books. Besides, how could a bunch of people – most of whom are not business experts – help me build my business?"
I joined anyway because the price was right and I wanted the information that came with the premium membership. 😉 The information and support I received from Sean and my fellow "cavers" about a single Web page was directly responsible for selling $10,000 worth of books in less than two weeks.
Unlike many Web communities, 5000bc members are active and to the point. Sean keeps adding content that drills down to specific problems in business and then shows you how to solve them.
If you suspect that your business could be bringing in a lot more revenue but you don't have a clue how to make that happen without hype or hassle, 5000bc is a must-have resource."
Molly Gordon, Master Certified Coach
Shaboom Inc, USA
Try it. You won't regret it. Judge for yourself.
https://www.psychotactics.com/bcoffer


Warm regards,
Sean
P.S. Don't miss out.Offer ends 13 Nov 2009
So have a look today https://www.psychotactics.com/bcoffer