---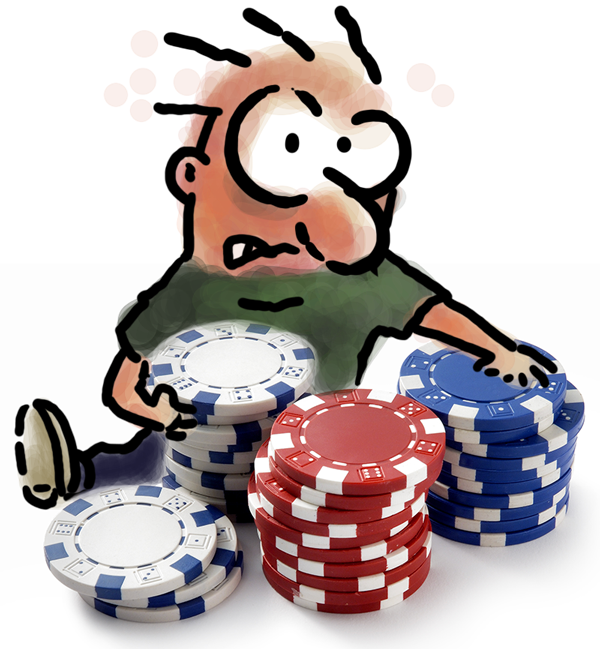 How many books do you read in a year?
Most people boast about how they read hundreds of books a year. That's what I used to do as well. Until I found that I wasn't really absorbing any information. So is speed reading a bad idea? Well, not entirely, but you need to know when to use it and why. Find out how speed works for you and more importantly, when it fails.
Right click here and 'save as' to download this episode to your computer.
Re-release: Why You Need To Overcome Mental Barriers
Re-release: How To Overcome Mental Barriers
Original: Mental Barriers That Slow You Down (And Derail Your Progress)
---
Mental Myth: You need to speed up your learning (and there are systems to go faster)
If you looked at the About Us page on the Psychotactics site, it used to say that I read 100 books a year.
Well, that was true when I started out in business. I didn't have many clients, hence loads of time. It was also the very early days of the Internet. There were still millions of pages online, but blogs barely existed. Youtube was non-existent. Facebook was years away. If you wanted to get those 100 books, you had to physically make your way to the book store or the library. Nothing online was particularly instant or as distracting as it is today.
Even so, I bought a book on speed reading. In fact, it was an entire course. The course was instantly impressive. It showed me how my brain could recall just about anything it viewed even for a brief second.
It got me to open a random page of the dictionary, then flick through the page and later recall a fair bit of what was on the page. It was a long time ago, and I forget the details of the exercise, but I was hooked into believing I could store endless amounts of information in my head. As I found out, it wasn't impossible to store information, but it was quite like a photocopy machine.
Think of a photocopy machine for a few seconds
What is the primary function? It takes photocopies of information. You can run tens of thousands of pages through a photocopy machine, and it just takes images. Your brain, from what I understand, can do something similar. However, it does not mean that your brain can make sense of the information.
It's just information, loads of information piling up on top of more information. The speed reading course was instantly enjoyable and useless to me, even back in those early days. I abandoned it despite paying a small fortune for it and went back to reading two books a week at top speed.
For someone like me, who was just learning marketing and business reading a lot was a great idea
It was a bit like getting to know the streets in a city. It gave me the confidence and feel for the city. And I didn't have a fear of getting lost. And this constant, pounding flow of information is great as long as you don't have to do too much with the information. You watch the news; you read magazines, you listen to podcast interviews. They constitute a mountain range of information, but not information you necessarily need to use, now or in the future.
I found that I was losing out on depth
In my need to keep up with 100 books a year, or even 25 books a year, I was playing a game of chicken. I was headed right towards my goal, refusing to swerve, and in doing so, missing out on the nuances. To bounce back to the analogy of the city streets, I was getting a lot of information, but not enough depth. I didn't need to speed up my learning. I could take things at a reasonable pace and even slow down.
When I slowed down, I noticed something quite interesting
I missed out at least 30-50% of the nuances in the first reading or listening. I remember listening to how trees absorb nutrition, for example, and I loved that podcast episode, so I heard it again. And again. And yet again.
The fourth time around I was still picking up nuances I'd missed on the earlier drive-throughs. It wasn't enough to read and listen at normal speed but to go back and read again, listen again. Which is why the book, The Brain Audit has a note right in the introduction to go back and read the book thrice. And most clients come back to say that they were surprised at how much they learned on the second and third pass.
This isn't to say that speed itself is a problem
Right now I'm learning some nuances of InDesign and ePub. And much of it is "old knowledge". I've been over the material and could do some other activity while "listening to the video", let alone looking at it. In cases where I am very familiar with the material, I will wind up the video to at least 1.25x or even 1.5x.
Even in these conditions, it's important not to get cocky. The material may be the same, or remarkably similar, but often the presenter talks about a new way to implement the information. And if I'm just speeding things up, I will almost certainly miss it. And the idea is to make the learning stick.
But doesn't your brain adapt to faster speeds?
I believe it does. If you listen to everything at twice the speed, over time that double speed is more than likely to become the new standard for you. This isn't to say you're going to know twice as much, only that you can absorb twice the amount at once. There's also a definite downside when you enter the real world, and people don't speak at 2x. If you listen to everything at high speed, normal speech will cause you to get distracted because everyone seemingly speaks so slowly. The main point, however, is that speeding up your reading or listening doesn't necessarily make you smarter.
Eventually, what's the point of all the information you've just read?
When you go online, you'll often run into a site like ours. And some person just like me will tell you that they read 100 books a year. That information may have been correct when they had less work. Or when they were needier for that information. It could be true in an age when everyone wasn't being blasted with ten million pieces of information every single minute of the day. We believe in speed. And for the most part, speed kills. Speed doesn't make things better or more profound.
As singer/songwriter, John Mayer writes in one of his songs:
Twice as much ain't twice as good
And can't sustain, as one-half could. It's wanting more, that's gonna send me to my knees.
It's a myth that you need to go faster
You can slow down, make notes, make mind maps. Even doodle. You can go over a book once, twice and thrice if you choose to do so. Savour what you're learning and learn it in a deeper, more profound way. It sure beats rushing through life at 2x.