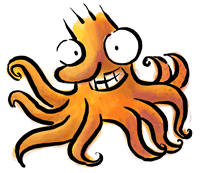 People often say they have no time.
They shouldn't say that. The truth is they have no ability.
Let me explain
It used to take me two whole days to write an article. And when the article was complete, I wasn't sure it was even good enough for publication. I had, as you probably know by now, an article graveyard. But if anyone asked me to do something on those two days of the month, I'd say:  "I have no time."
What I should have said was: "I have no ability."
I had no ability to write, to conceptualise and to execute.
No ability with writing, or working with InDesign or creating podcasts or whatever I was supposed to do. And of course when you have no ability, you feel like a doofus if you go around telling the world you're a doofus.
So I said: "I have no time."

What I did have was persistence
I wanted to take three months off every year. And if I was to squeeze nine twelve months of work in nine months, I had to sharpen up my abilities. So I wrote. I cursed. But I wrote. I cursed a lot more. But I wrote. And I went from lousy to average. And average to good. And from good to—pleased as punch with myself.

But let me classify why I feel so pleased with myself
When I wrote my first book, it took me a week. That book, if you want to call it a book was 16 pages long. When I sat down to beef up that book it took me three months.
Three months later, I had a book that kinda snuggled into a hundred pages or so. That was then. Last year I wrote a 120 page book, did all the cartoons, did all the layouts, cover design, audio version of the book (including audio cover design and tagging) in one week.
As you can see those lessons in InDesign and the persistence of writing paid off. But so did dozens of failed audio podcasts and crazy layouts. Eventually what happened to me, is what happens to most people who persist relentlessly. They get so freakin' fast, that to the outside world it looks like talent.
And it's not talent at all.
You should have heard the cursing.
You should have been there when I was lower than a benthos (that's a bottom feeder).
But I knew one thing
No one was going to give me any extra time. It was up to me. I had to get faster. But not faster. But faster and better. And the only way to do that, was to stop the excuses (and the cursing).

But what do you do if you really don't have the time?
Well for one, you waste enormous amounts of time. I've seen 'busy' people driving around listening to the radio. They say they have no time. What's on the radio that's so freakin' interesting?
Probably some stupid political debate which is pointless to your future anyway. Or some music you've heard twenty gazillion times before. What should be on that 'radio' is an audio recording where you learn about marketing, or business, or something that enriches your mind.
When you're waiting in line, you have time.
When you're out for a walk or exercising, you have time.
When you're headed back from dropping off the kids, you have time.
But hang on, you're not an audio kind of person.
You like to read transcripts. Oh, is that so? Did you know that most kids can't read a darned thing before they're almost six or seven years old. Yet they learn customs, languages and hundreds of things purely through audio learning.
So let's say, yes, you have a bias for transcripts or the written word
That I can understand. But so what? Put on the audio anyway. When you listen to the news, you don't need a transcript. When you listen to music, you don't have this overwhelming need for lyrics.
So use the same concept for audio learning. Use up the time you have. So what if you don't remember 98% of what you hear? Listen to it anyway, because it boosts your ability even if you just retain a measly 2%.

Load your bag with a Kindle or some device where you can read on the go.
Yes, yes I can almost hear the other stupid excuse of how you like to read books on paper—but try carrying those books with you wherever you go. Instead of the silly mundane excuses, change the way you do things.
When you're waiting for your laptop to boot up, read something.
While the waiter brings you your coffee, read something else.
Find every darned moment of the day to improve your ability. Some situations will lend themselves to text. Some won't and you'll need audio instead. You should be prepared to squeeze out every possible wasted moment, because they add up pretty quick.
And then when you're back at your desk, sign up for a course that will kick your butt.
Not some 'namby pamby' course that lets you do whatever you feel like doing. But sign up for a course where you feel fear on your credit card—and where the person conducting the course will kick you out for missing so much as a day's assignment.
And for heaven's sake, don't sign up for anything that promises instant success—because you will. Some joker will come along with his surfboard and promise you some instant knowledge, and you'll do what you've done before. You'll sign up and you'll be further away from your ability than ever before.
Instant success takes too much time.
It assumes you don't need ability.
And the truth is quite the opposite, as you've figured.
You have time.
You have loads of time.
But you have too many excuses.
And way too little ability.
Ditch the excuses. Top up the ability.
And you get what top performers have—loads of time. It's as they say: If you want a job done, give to a busy person.
Time you got busy, eh?
Do  you have a story  about wasting time ? Or how you manage your time? Share it here
"Before I bought the Brain Audit I felt lost & like a desperate salesman."



I was one amongst a million more service based businesses. But now with the psychological marketing tactics I learned from the Brain Audit, I feel confident.

And I fell especially unique when it comes to advertising and marketing because most of my competitors don't know the marketing principles taught in the Brain Audit!

I feel like a real professional marketing expert.

Luis Depazos, Entrepreneur, Miami, Fl. USA
Find out how The Brain Audit can help you
---

"I was wary of signing up and paying for a forum or another membership site."
"Because of previous less than impressive experiences with sites that are all sizzle and no substance run by flaky gurus. Sean's free advice and articles are so good I didn't think that he could come up with something even better. He does.
When I joined,  I found a wealth of practical information and advice on all sorts of topics related to small business, marketing (both online and offline), interviews with experts, critiques of members' websites and their marketing material. Sean is there answering queries and questions, sometimes even turning advice that
into an article.
Mixing with people from all over the world which allows you to get a truly international response to your questions or requests for help is one of the big bonuses of belonging.The 5000bc members are really friendly and there seems to be a complete absence of ego which is often the bane of a lot of online forums.
Free resources available to members which you don't read or hear about outside 5000bc, not to mention free access to articles which later become paid products are added bonuses of being a member. You also get information about classes and workshops which Sean is planning before the general public is informed.
I wouldn't hesitate to recommend 5000bc as a valuable resource to help you with your business and the free coaching."
Stephen Trevarthen
Melbourne, Australia
Judge for yourself https://www.psychotactics.com/5000bc
---
Products: Under $50
1) Do You Often Hit A Wall Called 'Writers Block'?
Learn how the core elements of outlining can save you from the misery of writing your next article.
2) Do you know that visuals immediately improve your sales conversion?
Learn how to create drama and curiosity and help improve your web page conversion with visuals.
3) Do your websites, brochures, presentations, etc… confuse your clients?
Put some sanity into your design, even though you are not a designer?
4) Chaos Planning
Year after year you sit down and create a list of things you want to achieve. Then suddenly it's March, and you've not really moved ahead as you'd expected.
Learn Why Most Planning Fails: And The Critical Importance of Chaos in Planning.
5) Nothing bugs you more than a painful client.
A client who hassles you at every step of the way. Learn how to use the power of the 'six critical questions' to get incredible testimonials—and attract clients that make every day an absolute joy.
---
NEW PRODUCT! Black Belt Presentations: How do you create presentations that enthrall, hold and move an audience to action?
[next_step]