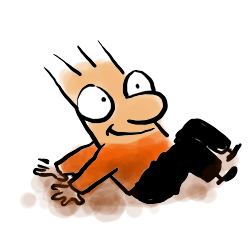 Did you know what singer/songwriter Adele does before she goes on stage?
She throws up simply because she's so nervous.
And she's in good company too when it comes to be absolutely petrified. Pablo Casals, Arthur Rubinstein, and Luciano Pavarotti and many other performers have experienced bouts of stage fright. And don't be too surprised if you develop a very large dose of stage fright too.
I wasn't always scared at a product launch
Back in 2002, when I first wrote and launched the book, The Brain Audit, I didn't expect anyone to buy it in a hurry. When the first person on our list bought the book, it actually took me by surprise. But since then it can be reasonably scary to launch a new product/service.
Now consider this…
I'm no newbie when it comes to launching a new product. At Psychotactics, we have more than a dozen products for sale. We've done numerous courses and many of the courses fill up in less than 55 minutes (yes, you read right the first time). Some courses have a year-long waiting list. And still, the fear isn't something that you can push away. I'm still as nervous publishing a book or putting out a new course as I was back when I first started.
Which means that if you've got a case of the jitters you're doing OK
All of us get scared from time to time. And some of us get scared every single time. It doesn't matter how good your product/service is. It doesn't even matter if you're super-famous. The feeling of nervousness swells up and swarms through you.
So the next time you're nervous at a product launch, don't bother trying to relax. Just go with the flow. Once the product/course is launched, things start to happen and the nervousness just goes away.
Or as Adele says: The more nervous I am, the better the show!
---
New Product: Critical Website Components Series
---

"What I liked most about the Website Components Series is getting to know the non-sleazy approach Sean is taking."
How do you get people to sign up to your mailing list without holding a gun to their head?And without being annoying. The key, of course, is to add lots of value. But how do you package that and distribute it around your site? The Website Components Series told me.
I recommend this product to anybody who is unsure about what works on a website and how to bring text, and visuals together. The Website Components Series will be especially useful if you want to understand how to get people on your mailing list in a non-sleazy gun-to-your-head kind of way.
Elfriede Krauth
Amsterdam, The Netherlands
Judge for yourself : Website Components 

---
Top Selling Products Under $50

---
NEW!  Critical Website Components
A series of three books on how to create your "Home Page", "About Us" and "Get Customers To Sign Up".
1) Testimonial Secrets: Powerful Techniques to Get Better Clients-And Sales
2) Story Telling Series: How to suck your audience right in, in a matter of seconds
3) Sales Pages: How To Write Benefits and Bullets That Speed Up Sales
4) Article Writing: How To Speed Up Article Writing With Simple Outlines
5) Visual Basics: How Visuals Help Increase Sales Conversion On Your Website
6) Design Clarity: How to put sanity into your design with some really simple tweaks
7) Chaos Planning: How 'Irregular' Folks Get Things Done
---
1) Black Belt Presentation Series: How to completely control the room—without turning anyone off?
2) Online Membership Sites: How To Build A Powerful, Community-Driven Membership Website
---