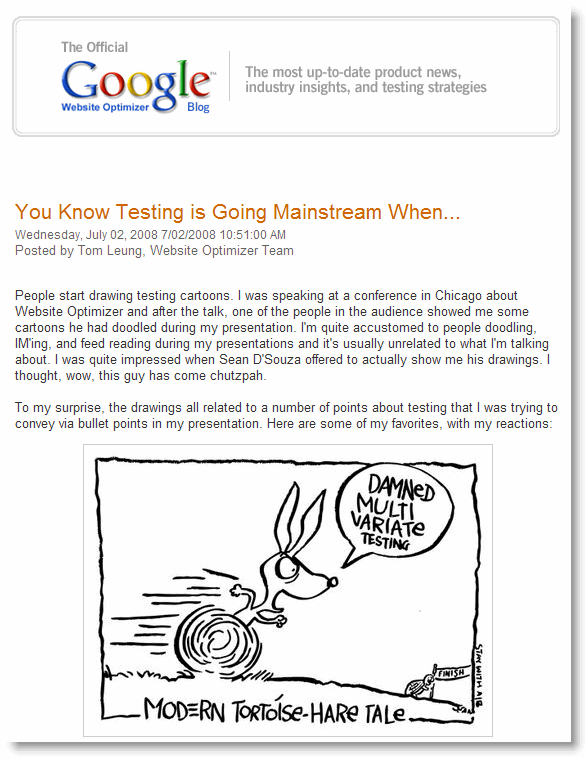 Sean's cartoons on the Google Optimizer Blog
It's not every day that Google decides to publish stuff.
And yet these cartoons were posted on the Google Blog.
So why is this post going under the 'Human Nature' category?
It's because cartoons appeal to human nature. Yes, we all love information, but we also love entertainment. And when you combine the two, you get info-tainement.
And that's part of the reason why you get onto a Google blog. 🙂
P.S. It's not just cartoons that get people's attention.