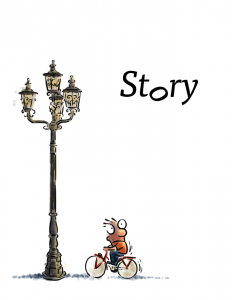 Remember the time Steve Jobs stood on the podium with a yellow Manila folder in his hand?
A Manila folder that should have held some sheets of paper—at best. Then—amazingly—he slides out a computer from the Manila folder and the audience gasps.
That is storytelling!
Storytelling is when you create drama through analogies, case-studies and personal stories. You can pummel your audience with facts and figures—or you can tell amazing stories and hold them spellbound.
Here's to holding them spellbound!
It's three whole days of workshop time. In Nashville (US) and then in Amsterdam (Netherland).
And the prices rise on Oct 4. 
Then again on Oct 25.
And then yet again on Nov 15.
Which is why it's best to sign up right away.
Learn how to dramatically improve your articles, books, reports, presentations, podcasts and seminars.
And of course, a Psychotactics workshop has just a few participants. Instead of this hoopla filled networking event, this is a place where you learn, work, eat, drink and have a ton of fun—but you'll figure that out for yourself.
Create a Manila folder moment—every single time!
https://www.psychotactics.com/story-telling-workshop
(That's the link for the details)
Warm regards,
s-
P.S. There are goodies below as well. Yummy, storytelling goodies!
Three Unknown Secrets of Riveting Story Telling
Why StoryTelling Loses Intensity Without A Catalyst—And How To Use The Catalyst To Maximum Effect 
---