---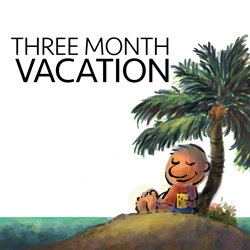 Food, drink and sleep.
That's my dream for every vacation. And yet this trip to Goa, India was quite the opposite.
So what did I learn that almost turned my life around?
That's what this podcast is about. And it might just turn your life (and health) around as well.
---
Right click here and 'save as' to download this episode to your computer.
---
The  Transcript
"This transcript hasn't been checked for typos, so you may well find some. If you do, let us know and we'll be sure to fix them."
---
Sometimes life takes you down a diversion. And you end up exactly where you need to be.
This is the story of my trip to Goa, India.
It's where my grandparents came from.
Where I spent many summers under the mango trees in the sweltering heat.
It's also the place that has led me back to where I needed to be.
So what did I learn? I learned a few things:
1- The importance of digestion (and sleep)
2- The importance of food and types of food
3- Breaks are not enough to avoid extreme stress.
Part 1- The importance of digestion (and the avoidance of sleep)
"When you turn 40," my dentist said to me, "you should go for an annual medical checkup." There I was on the dentist's chair having a bridge fixed and my dentist wasn't giving me dental advice. Instead, he was telling me to go see my doctor, even though I hadn't been sick a day for almost 20 years.
And since my negligence with my flossing was causing me a small fortune, I decided to take the dentist's advice. I went and visited my doctor and did my first ever medical test.
It wasn't good.
My blood pressure wasn't high, but it wasn't normal either.
My cholesterol and blood sugar was creeping up too.
And like clockwork, year after year, those numbers edged upwards. Sometimes, they nudged their way downwards, but the general trend was not looking terribly good.
You know me. I'm the 3-month vacation, take weekends off guy.
I work hard, but I take a lot of breaks to rest, think and just do nothing.
And yet all of that nothingness wasn't dropping the pressure, cholesterol or blood sugar. And then I did something that made a huge difference to my life and health. I went yet again on vacation and this time to India.
I have a love-hate relationship with India
I grew up in Mumbai, vacationed in Goa and travelled through many parts of India before I finally moved to New Zealand. India seeps within you as you hang around that sub-continent. The food, the culture, the languages, history and science going back thousands of years. This trip was about the monsoon (something that's worth experiencing), the food and most of all to see my parents (who I hadn't visited in five years).
Yet within days of landing in Goa, my agenda was hijacked
Oh sure I started out with the food and drink, but we also wanted to get a few massages. And that search for massages got us to an Ayurvedic centre. Now you've probably heard of Ayurveda, an ancient system of natural healing from India. Some think it's 5,000 years old, others believe it to be older, going back a whopping 10,000 years.
But I wasn't there for any medical checkup—I was just there for the massages…
Yet life takes you down this diversion, and it's just where you need to be.
It was July, the rain was coming down in torrents and the doctor at the Ayurvedic centre was available. And we found out that my blood pressure and cholesterol was pretty high (conducting the article writing course and working through 12,000 posts helps, I guess). But even as he was telling me about the course of action to take, he brought up one important, yet obscure point.
"The reason why we have a lot of problems with our health isn't the food we eat," he started.
Food makes a difference, but the bigger problem is digestion. If we don't digest the food completely, it sits in our system and it becomes like the inner side of a kitchen pipe. It's got all this junk that starts to accumulate over the years. And it's that junk that causes a huge number of problems. So he put me on an Ayurvedic course to get rid of the junk.
It was interesting, this course
Spanning over 11 days, it started mildly. All I had to do for the first three days was avoid oily food. But then it got really weird. For breakfast, all I could have was liquid ghee (mixed with some herbs). I don't know if you know what ghee is, but it's high in saturated fat. And if you're trying to get someone's cholesterol down, it sure seems like the last thing you want to dole out. And yet, it wasn't just a sip of ghee. On the first day it was 30ml, then it went progressively to 80, 130 and 180 ml (almost a full glass).
As it turns out, the ghee is supposed to permeate all the parts of your body down to your fingers and toes. And then to cut a long story short, the ghee pulls all the impurities and chucks it into the stomach. And you know what happens next, right?
So did it work?
If there's one thing I hate, it's a "quick fix". I detest Lemon diets and detox diets of any kind. I don't care to believe in quick and easy. But there I was, on vacation, and keen to get the cholesterol and pressure down. And 11 days later, we had our results. The blood test before and after could not have been more dramatic. There was a plunge from abnormal to well within normal range and in the process I'd even lost about 3 kilos (about 6 pounds).
But I'm skeptical about quick fixes
So when I got back to Auckland I did another blood test. And I weighed myself again. By now I was down 5 kilos and the blood test showed something remarkable. My current cholesterol and blood pressure was not only normal, but it was the best it's ever been in 7 years.
"It's the digestion" said the doctor who put me through this treatment.
Get the digestion right and you'll find that a lot of things go perfectly well. And part of the issue of digestion was eating foods that digest well, that we all know. But the second part was giving the food time to digest.
I love my sleep because I sleep so little anyway
And I will take an afternoon nap when I can. Yet, it flies in the face of digestion. The moment you wake up, the body is running like a machine and having any nap causes it to slow down. What doesn't help is that nap is usually right after eating a meal. Now it's not like I've not taken a nap since I got back to Auckland, but the concept of digestion is clear in my mind.
That was the first learning for this trip.
I never realised how much digestion mattered.
I ignored it as much as I could.
And then it proved that once your body is clear of the junk, it works more efficiently.
But that's only the first part of this learning experience. The second factor was one of food and types of food.
Part 2- The importance of food and types of food
I'm no vegetarian.
If you look at my Facebook page, I'm updating it almost daily with some sort of food. And when you read The Brain Audit or many other books from Psychotactics, it's quite clear that Butter Chicken takes a place of prominence. Even so, this trip changed my mindset a bit simply because I wasn't allowed to eat any meat—or fish for that matter.
My diet for at least seven days was pretty spartan
In India, we have a dish called Khichdi. It's a combination of spices, cumin, ghee, rice and yellow moong dal. It's a dish that is very easily absorbed by the body, which is why it's often recommended to older people and for very young children. The version of khichdi I was allowed to eat was more basic. It consisted of no spices, no ghee and on most days all I ate was yellow moong dal and rice, tossed into a pressure cooker.
So when I got to the other side even the simplest vegetarian dish was amazingly tasty.
Now don't get me wrong. I'm a big fan of vegetarian food and if you've ever had the chance to visit India, you'll know there are over 150 types of vegetarian food for breakfast alone. Once I was off the spartan diet, I wasn't that keen on meat any more. It's not like I haven't eaten any—it's just that Im not keen any more, especially since I found so many different recipes.
This isn't the first time I've been sidetracked by a diet
Back in 2011, I was told not to eat spicy or oily food. And yet we were on our way to Vancouver and Washington D.C. to do our workshops. That's when I discovered another side to Chinese, Ethiopian and other foods. But to go back into my own culture—my Indian culture—and find so much to eat took me totally by surprise.
I don't know if a vacation will make such a change for you
But I think it just might. A trip like this to India or even to an Ayurvedic centre somewhere could change your mindset a bit. I wake up everyday and enjoy exploring food I can make in just 10-15 minutes. Food that may involve something as simple as rice flour and semolina. Food that's easier to make and digest. Food that's still extremely delicious and nutritious. And amazingly good for you.
It's a change, but the biggest change of all was simply following the diversion.
Part 3- Breaks are not enough to avoid stress
11,645.
That's how many posts were generated in just three months of the Article Writing Course. And though the course has just 25 clients, there's a ton of activity and assignments. So to have that many posts is pretty normal for a Psychotactics course. What's not normal is having to write a whole new set of notes, new assignments and re-recording all the audio.
In short, it was too much—yes, even if you're a crazy person like me.
And that's one of the recurring themes from most vacations. Almost always I'll work myself to a frazzle, then go on vacation. And that's because I like to do so many things. I like to paint, write, deal with 10,000+ posts on the forum—and most of it fits into my work day. I realised that the additional bit, like having to write the notes and re-recording was just too much.
It seems obvious to you, doesn't it?
It's obvious that too much work is too much work. And that all that extra work leads to unwanted stress. Stress that directly leads to health issues. And that while I may take time off on weekends and vacation, there needs to be more paring back. To be hit with such a blatantly obvious idea seems odd.
And yet it's taken me a long time to figure this one out. For starters, taking weekends off was not obvious but in late 2015 and then in 2016, I got it all under control. This trip underlined why my health was not quite as good as it could be. There's a direct link between too much stress and cholesterol and pressure.
I get it.
It took a while.
It took many vacations, many weekends.
But now I get it.
I get that we all need to be less frazzled. I get the fact that vegetarian food and fruit is good for me.
And I get the digestion bit.
This vacation was supposed to be about food, drink and sleep.
We didn't get to eat the food we wanted.
We were told to avoid alcohol during the treatment.
And yes, no sleeping in the day time.
And yet, it's been one of the best vacations I've ever had.
Sometimes life takes you down a diversion.
And it's exactly where you should be.