---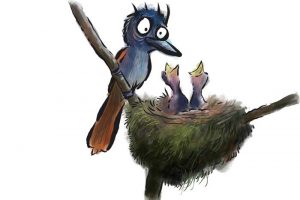 Why do clients leave?
It seems odd, doesn't it? When you ask a client why they join, they seem to suggest it is all about information and content, but then they inexplicably leave. They seem to suggest they need either better content, or they need time to implement the content. But that's rarely the case, as we've found out.
The need is far greater and we've all experienced it. Clients leave for a very obvious reason that you're never going to find in analytics software or surveys.
Let's find out why they leave, shall we?
Right click here and 'save as' to download this episode to your computer.
---
It has always bothered me why clients leave
And when that thought crossed my mind, I was sitting in the cafe—the very cafe I'd been avoiding for well over a year or more. So now I had two thoughts: why do clients leave? And why did I return to the cafe? In case you're wondering, the answer is not "coffee". And if wasn't the coffee, then it had to be something else, right?
But let's leave the cafe for a second and go online—say to a membership site, instead
Let's say you belong to a membership site and the membership fee comes up for renewal. Why do you stay? Or why do you leave? The obvious answer is: it's the product or the service, right? And yet when we look at membership sites all over the place, there's really no shortage of content.
No matter how grotty the site, there's usually way more content than you can browse, let alone consume. Videos, audio, articles, reports—they all swarm around you with increasing intensity. If the content were really the problem, you have no problem, do you?
So let's take another angle
There's too much content, and you really can't absorb it all. You've had your fill, and you now need to buckle down and focus on your business. Even if you have received advice and answers to your questions; even if your business has indeed gone ahead, you still need some breathing space to implement all of that information.
We say it, but we don't mean it, do we? None of us has time.
We didn't have time yesterday, or last week, last year, or even in the last decade. Time marches on to the sound of a jiggling rumba beat, and there's no way we can stop that time parade. So it can't be the focus or the time off, because at the moment we've left the site, that information will cease to exist, but some other stuff will replace it.
And that's when I finished the foam of the coffee, and I got my "bfoto

"
Yup, that's short for "blinding flash of the obvious". People, clients—they don't leave because they need time to focus; or because they're not getting enough content. Most of the time they don't even leave because they need the money.
Unless the relationship with the site or the coach is just crappy, it makes more sense to get good advice and pay the fee. If it's not the money, or the content, or the time, what is it?
It is the "people"
To get back to the cafe story above, we were regulars at the cafe about two years ago. We knew all the staff.
Then the manager, Justine, left and took some of the staff with her. Suddenly the place wasn't so appealing, even though nothing much had changed.
Two years slipped by, and we avoided the place. One day early this year, the current manager invited us in. She assured us we'd get great service and the coffee we were used to. And suddenly we're home again. We got to know the current staff, they know us, and it's like nothing's changed.
The bfoto—or blinding flash of the obvious is just "people"
When asked why we buy products or services, we often give a logical reason. We reel out the features or the benefits, but in reality, it's the people. It's the reason you and I have a preference for a particular petrol station, when all petrol stations have the same product, at approximately the same price.
It's the reason why we don't care for rotating hairdressers or barbers, choosing as far as possible to go to the same one every single time. I know it's evident that people matter, but how does this play out when you consider the field of marketing? And what are you supposed to do if clients are starting to leave even when you're doing your best?
The plot thickens. Stay tuned.
We noticed something very odd in the courses we conduct online
The online courses, like the Article Writing Course, is remarkably difficult, and rightly so. You're trying to compress a skill that usually takes years, into just 12 weeks. This intensity means you're going to have several sleepless nights, have to do assignments, interact with the group.
Wait, interact with the group?
Isn't learning about the teacher and the student? What's this group nonsense about? And if you look at the data, the data speaketh plainly. It says: those that interact with the group do two things consistently.
—The first being they finish the course and show a far higher skill level than those who don't interact with their group.
—The second point is that clients, having done one course, then show up for a second course; then a third; buy many products and services; come to offline events, and so on.
The ones that don't interact with the group, and merely do their assignments don't exactly fall off the face of the Earth, but they're—and I hesitate to say this—less skilled and more likely to leave, or find it harder to go on (for some reason or the other).
Africans knew this a long time ago
In Africa, there's a saying: If you want to go quickly, go alone. If you want to go far, go with a group. However, when you look at the saying, or the course, or the cafe, what you see repeatedly is the interaction with people.
We are really like a herd of elephants that want to travel together, as far as possible and not some lonely leopard sitting by itself on a tree in the middle of the Himalayan foothills.
We want to be together, or at least to know each other.
The blinding flash merely is that if you don't get people to become part of the group, they will get less of a benefit, pick up fewer skills and finally find they need to leave.
We've found this phenomenon to play out repeatedly in our business
If clients come to a workshop, they meet. And at Psychotactics we don't have this thousand person, 150 session seminar. We have boutique workshops, which means you don't take notes; but instead, you work on your project and the projects of the group (yes, here comes the group again).
And in doing so, we find that clients come back repeatedly not just for the workshops, but also for other products and services. They've connected with Renuka and me, that's for sure, but they've also connected with each other.
Meet-ups had the same effect
The more people met, the more they knew each other and the more they then interacted in 5000bc. The interesting bit is that they didn't just interact with others they'd met, but with the rest of the members in 5000bc.
And as you'd expect, a phenomenally large number of those we've met in person are still members of 5000bc. Some have been members for ten years, some have been around for 15, while others are newer.
If you're looking for a magic trick, it's right in front of your eyes: it's the people.
But what has all of this got to do with your business?
It's the "bfoto": the blinding flash of the obvious. We all want stuff, don't we? We want to be rich and famous, but most of all, we want to feel wanted. All those phrases of "no one is an island" or "love me or hate me, but don't ignore me" comes into play.
And this feeling of being wanted goes right to the very root of our happiness
We are so focused on adding content, playing with technology and dancing with keywords that we forget to work on the most basic (and most wanted) human emotions of connectedness.
Advertising and great sales letters are important
To get the client to become part of your clientele or community, but it's what you do next that makes all the difference.
Keeping clients is—at least to my mind—the most important part of a function of how you go about connecting them, getting them to talk to each other and help each other.
And voilà we are still going to have some people that leave, but by and large, people want to stay.
This "bfoto" is something almost all of us have experienced if we've been in a job somewhere. And it applies just as profoundly in your business.