---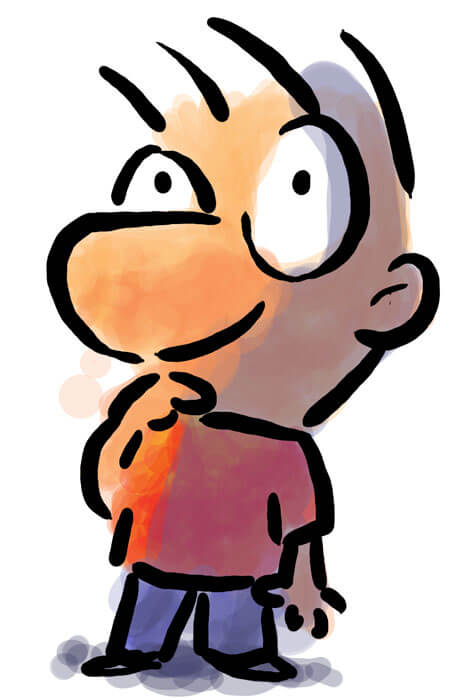 Big companies talk a lot about leadership. However you and I may not have that big charisma factor.
What do we have to do to get things done when working with freelancers? What if we need to work with several team members? In this episode, we look at how the primary task is to get the right people in, rather than playing leader. And how that frees up a lot of your time and moves your company forward with a momentum that is quite unexpected.
Right click here and 'save as' to download this episode to your computer.
---
Is Leadership a disadvantage in a company of one?
Let me tell you a story of a client of ours, and I will call her Christie.
I met Christie at a networking meeting in Auckland and assumed she was quite comfortable in an extroverted setting. Later I found out that she wasn't exactly bounding out of bed to get to the networking meeting. She hated networking, didn't exactly care for meeting groups of people.
At times when I rang her office number, the phone would ring endlessly, and I'd find myself always talking to the answer phone. She later told me she was terrified to answer the phone, even when she knew who was calling. Instead, she needed to hear the message, get her thoughts together and call back later.
For her, running a "company of one" was definitely something she didn't relish
She enjoyed her work, of that there was no doubt. But all of the rest of the stuff like having to meet people, go to events, and even answering the phone that wasn't the way she liked to function. What is a person to do when you're not wired like the stereotype of charismatic leaders?
The answer lies in not trying to be a company of one that does it all.
It's true, the book is called "company of one". Which gets you to assume that you have to do it all. If your goal was to have more control over your life and business, there is a time when you have to hand over parts of your business to someone else.
Paul Jarvis, the author, doesn't look in the mirror and see that high-flying leader. Instead, he's happy doing his work, while leaving parts of the business to others. He works only with freelancers and contractors, who don't need to be handheld.
Here's what he had to say
"I consider myself quite an introvert and very socially awkward and have tons of social anxiety, but I don't let those things be a crutch to my business, even though they definitely could be. I tried to build a business around what I can manage, and what I can do. Like you're never going to see me speak at a conference or be at an event, because that's just too much, and I can't deal with it.
I tried very much so and I can't. But you will see me doing other things like live videos for people from the comfort of my house or doing things via email. Even if we consider ourselves as introverts or awkward or all of that we can just use those as a tool to decide what's going to work best for business. I wouldn't want to be on the phone all day with a customer, so I have I don't have a telephone customer support for my product, and I rather do it on email.
If I'm building a product, I think: how much is this gonna need to support?
How much time do I have to spend talking other people into making this thing profitable? And I've shut down businesses that were profitable, but that required too much support; required too much interaction; where I didn't have enough energy after all that interaction.
And I think there are ways to figure out what works best, and the decisions we're making. And how much we'll have to interact with people."
As you can tell, Paul's quite the introvert, but I'm not!
I like people. I like the interaction. And even so, running a company of one doesn't necessarily require you to act like an extrovert all the time. Take, for instance, the cartooning course. In 2013, we visited Cape Town, South Africa and met with Alison Beere. Alison is the kindest, loveliest person you can meet and we thought she'd make a great teacher for the course.
To make sure she was the right fit, I got Ali to be a co-pilot on one of the courses, and I watched how she interacted with everyone. Was she diligent? How did she handle a bit of a crisis? By 2014, she'd taken over the course using the Psychotactics Training System. I've had clients who were keen to do the course with me, rather than Alison, especially at the transition point. But they too have found her to be an excellent teacher and have said so repeatedly.
I have been nervous whenever I've handed out responsibility to someone else.
With Renuka, it didn't take me that long, but there was the consolation that I was around should anything go wrong. It seemed to be a greater struggle to hand over the reins of the cartooning course to Ali. It was quite the task to give Joe Naughton the music to handle on the podcast.
What I found time and time again, was that I wasn't just handing over things that I didn't like. Yes, there are the accounts and sales tax that we may hand out because they bore us to distraction. But these elements weren't something that I wanted to give away. I felt like a part of me was being torn away as they were handed over.
In your business you're going to have to give away both types of elements
The stuff that bores you but also the things that bring you great joy. And you'll carve out a group of professionals who you rely on. And this is exactly where leadership becomes a pain in the neck. If you give too much guidance, the team turns to you at every juncture.
If you give too little and it all falls apart. Instead, you have to find a middle ground where you find the person that loves what they're doing, and they're a good fit.
Joe struggled a bit with the first six podcasts. Since then he's gone on to add the music and sound effects for well over a hundred podcasts. And in a way that I could never have done. In short, it's possible to be either an introvert or extrovert and make a small company thrive, rather than just survive.
We are brought up to believe that leadership is necessary
In reality, you want to work with people who are self-motivated. As the author, Jim Collins wrote in his book "Good to Great". You are a bus driver. The bus, your company, is at a standstill, and it's your job to get it going. You have to decide where you're going, how you're going to get there, and who's going with you.
Most people assume that great bus drivers (read: business leaders) immediately start the journey by announcing to the people on the bus where they're going by setting a new direction or by articulating a fresh corporate vision.
Leaders of companies that go from good to great start not with where but with who. They start by getting the right people on the bus, the wrong people off the bus, and the right people in the right seats. And they stick with that discipline first the people, then the direction no matter how dire the circumstances.
I'd go so far as to suggest you don't need leadership in a company of one
Instead, you need direction. And whether you're an introvert or extrovert it matters, but not as much as you've been led to believe. Instead, you're going to have to find the people that will work well with you. And then you give them direction. Interestingly, this concept of direction applies to clients as well.
At our membership site at 5000bc, our motto is "be kind, be helpful or begone". As a result, and not surprisingly, you get no hell raisers in 5000bc. The people you meet in 5000bc are truly kind and helpful. The participants that participate in our online courses, or come to live events in cities across the world are the same.
We set the direction and get the right people on the bus, and yes there will be bumps along the way, but just minor bumps. The company of one rolls on unless you decide to stay without any support.
Which brings us back to Christie
Is she still running her company of one? Yes, she is. But she's still trying to do it all herself. Still nervous about the phone calls. Still a bit paranoid about the networking meetings. And her rationalisation hovers on the fact that she's not making enough to justify outside support.
You don't always have to hire professionals
Look around to people within your family who can help. People who are reliable, don't need to be managed and love doing the work. Or you could, if you wish, swap some services. Having to pay someone else is always a tricky moment, but without it, it could become a Christie loop.
And in these final words, the irony is clear. Company of one is not one person at all. It's just you and your merry band, all out on an adventure. An adventure where you're mostly having the time of your life.
With that, we come to the end of the book review of three concepts from the book called "Company of One".
What did we cover?
They are:
Why you need to set upper boundaries for your business
How to cope with envy as businesses grow around you
Is Leadership a disadvantage in a company of one?