---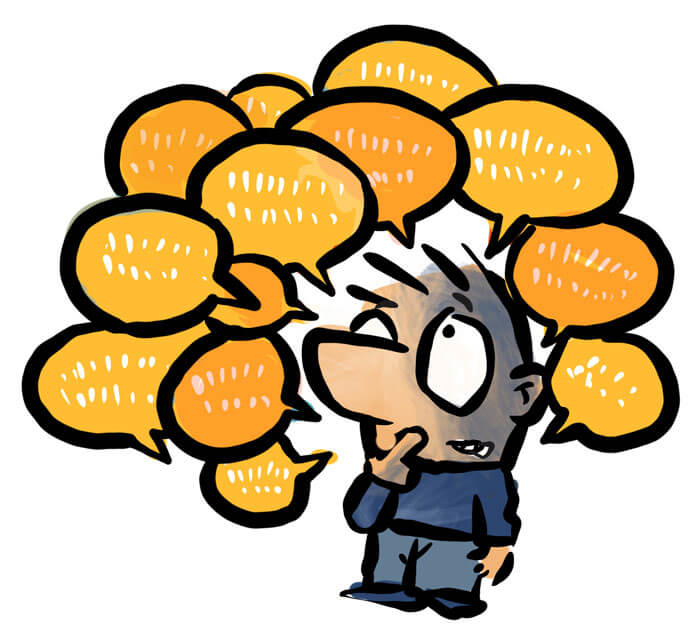 Think Big. Really? Studies show us that scaling up is often disastrous for most companies
But what's the alternative? That's what we look at in this book review—well, chapter review—of Company of One by Paul Jarvis. Instead of driving ourselves crazy, we bring in sanity and upper boundaries to our business, while living a very good life. How do we do that? Let's find out.
Right click here and 'save as' to download this episode to your computer.
---
I remember the time when my wife Renuka quit her job back in 2001.
She was so sick of her boss that one day she simply walked out. For a few months, she wasn't quite sure what she wanted to do. However, while she considered where she'd work next, she decided to help me out a bit. First, she made sure everything was tidied up in our then small home office. And she went to work using the e-mail software that we owned at that point in time.
I was so nervous
Today's e-mail software is usually hosted. Something like Aweber or MailChimp doesn't take much time to learn. But back then the software was like a mail server itself. You sent out a whole bunch of newsletters, and that took a couple of hours as they went out one by one.
Then, the bounce backs would arrive, again one by one. I'd been using the software for a while, and I was comfortable with it. But Renuka was new to the entire operation. And me, I was clearly nervous. I stood over her shoulder something she hates me doing and watched as she sent our email newsletter.
Does this sound like an atom-sized operation?
It should. Because all these years later, we don't exactly have a team. We rely on a few people to help us with particular tasks, but by and large, it's still just the two of us. If you've been following the story of Psychotactics for a while, you'll know that without any hoopla we've grown our business quite successfully and by success, we mean success on our own terms.
Which is exactly the tone and direction of this new book by Paul Jarvis.
Aptly named, "Company of One", it shows you how you can follow the beat of your own drum. This isn't strictly a book review. Instead, it's a review of a few concepts. The reason why I chose this book is simply because it's anti-hype.
It's not a prescriptive book, in the sense that it doesn't tell you to take this step and another step. Instead, it's conceptual much in the genre of "Quiet" by Susan Cain. If you're looking for specific stage by stage, how-to advice, then this is not the book for you. However, if you're looking to get more comfortable in your own skin, and not want to rule the world, then this might be something to pick up and read.
Oh and one more thing.
Paul is a friend who I've gotten to know over the years. In his book, he does take up a page or two to describe Psychotactics and how we run our business. This description of Psychotactics shows up early in Chapter 2, and while I'm flattered, he was able to get most of the information solely though interviews I'd done online and in particular one interview. Just so you know, there's full disclosure here.
And on that very legal sounding note, let's explore three concepts in the book. I'll be sure to mix it up with a few of our own experiences, so you know how we've applied the concepts and continue to do so. Okay, let's look at the three concepts:
They are:
Why you need to set upper boundaries for your business
How to cope with envy as businesses grow around you
Is leadership a disadvantage in a company of one?
---
Section 1: Why you need to set upper boundaries for your business
Until December 2015, I thought having 30 people at a workshop was quite a "tiny" number.
Then in consecutive workshops, the first in Nashville, USA and Amsterdam, Holland, we had 16 participants each. Until that moment, I'd always considered anything under 30 people to be a bit of a problem. And then it happened.
We got less than half that number. Why was this the case? Was it the venue? Or was the topic a bit obscure? Maybe it was because it was in the really busy season, barely a few weeks away from Christmas.
Whatever the reason, I was quite disappointed at first
Over the years, going back to the earliest workshops back in 2003, we'd almost always filled the room with 30 people. To suddenly regress to just 16, no matter what the reason, seemed like a regression of sorts. As we went through the three-day sessions, I realised that I got to spend more time with every client.
Even clients who'd been to previous workshops loved the smaller group. And every client got far more time to not only complete their assignments, but I, in turn, was able to give them several rounds of feedback.
At that point, Renuka and I decided we'd never have more than 16 people at a workshop
If this concept of having a boundary seems odd at first, it's quite a natural reaction. And yet, it's precisely what Paul Jarvis covers in one of the earliest chapters of his book. It's the factor of having boundaries, but not just boundaries, but upper boundaries. We all know what our low boundaries happen to be because we've all been at zero.
However, the upper limit is the part that really tests your mettle
At first, as your business grows, you might have just enough to pay your bills. But if you do a great job with your clients and consistently market your business well, you'll find there's seemingly no upper limit. You may choose to increase your prices and clients still come through the door. You take more clients, earn more money, do more, more and even more. It's not unusual to feel exhilarated and out of control all in the same moment.
And yet, you're not sure when the bubble will burst
Derren Brown, author, mentalist and illusionist clearly explains how we lose control. In one of his stage productions, he says: "Any book on happiness is likely to tell you to set clear goals on what you want to achieve, and then work towards achieving them. The problem is, it doesn't work.
The philosopher Alan Watts made the point that when you listen to a piece of music, you don't just skip to the end where it all comes together. In life, we're obsessed with endings." Brown suggests we live in the now and he's right too. But when we're uncertain about the future, or whether our good fortune will last, we're more likely to ignore all of that advice and keep working.
Jarvis helps us stay in the now while putting a lid of the unfolding madness of growth
His definition is "start small, define growth and keep learning. All of us don't need to hire more people or pile on infrastructure. We all don't need fancy teams or always need to increase the bottom line. All around us we seem to have messages screaming at us that growth is always good.
After all who gets featured in Fortune Magazine. Who makes it to Inc? What does Fast Company even mean? Most of us start in business to gain more control over our lives, and that's not quite how things unfold.
A company of one is simply a business that questions growth
A company of one, writes Jarvis, is one that builds a business around your life, not the other way around. It's not necessarily anti-growth. It's not even anti-revenue, and it's not even a one-person business. It's just that you need to question whether just because some crazy marketer is constantly growing, constantly telling you to hustle, hustle, hustle, that you too should be like him.
"Company of One" is more about questions that you ask yourself. About how you can solve business problems without adding more. And to question the given wisdom of "thinking big".
If all this sounds very philosophical, there are statistics to back up putting the brakes on endless growth
In a study, over 3200 high-growth tech startups were analysed by the Genome Startup Project. A whopping 74% of those businesses failed. We'd be likely to believe the problems were due to competition or lousy business plans. However, the study found that the troubling factor to be growth.
They all tried to scale up too quickly. And that's only one study. When the Kauffman Foundation and Inc. Magazine (ironically Inc. Magazine) did a follow-up study on the 5,000 fastest growing companies. They did this between 5-8 years after the companies got off the ground. Incredibly, more than two third were out of business, with massive layoffs or sold below their market value.
Defining the upper side of what you're willing to manage is crucial
At Psychotactics, we put upper boundaries on almost everything we do. Every course has its upper boundaries. A cartooning course will have just 30 clients. An Article Writing Course, because it's far more intensive, has 25 clients.
The workshops as you know, have just 16 participants. The membership site at 5000bc also has a limit that we put in place way back in 2005 or so. It said that no matter what, we'd never accept more than 1200 members. After 15 years, we're halfway there, and in no hurry to increase numbers quickly.
Even our income has an upper limit
In 2007, we realised that we didn't need to keep increasing our revenue. We hit upon a formula of 3x. This meant that we'd earn thrice as much as our expenses. All our travel, vacations, office and home expenses are kept at approximately $150,000 a year.
Three times that amount is about $450k-500k. One-third of that is paid in income tax (which by the way, we are more than happy to pay). One third goes into savings and one third gets spent.
If you look at the numbers above, it's easy to believe that you'd be satisfied once you achieved something similar
That's not quite human nature. Our nature is to want the next level up. And the way we've sorted out this issue is to work towards that next level, but more so with our work, rather than our income. And the result is that we're able to take three months off every year, spend lots and lots of time with our nieces, cook, paint and live a really affluent life.
The core of a business is to sustain itself
For the business owner to have control over their life and business.
And the first step is to put a lid on the upper boundaries. That alone would make a huge difference in how we conduct our business and control our expenses. Logically it seems to fit in with most of our values. But there's a problem that rears its head time and time again. It's called envy. We try to push it away, but it won't budge.
How do we deal with envy? Is there a way to get it out of our system permanently?
---
Section 2: How to cope with envy as businesses grow around you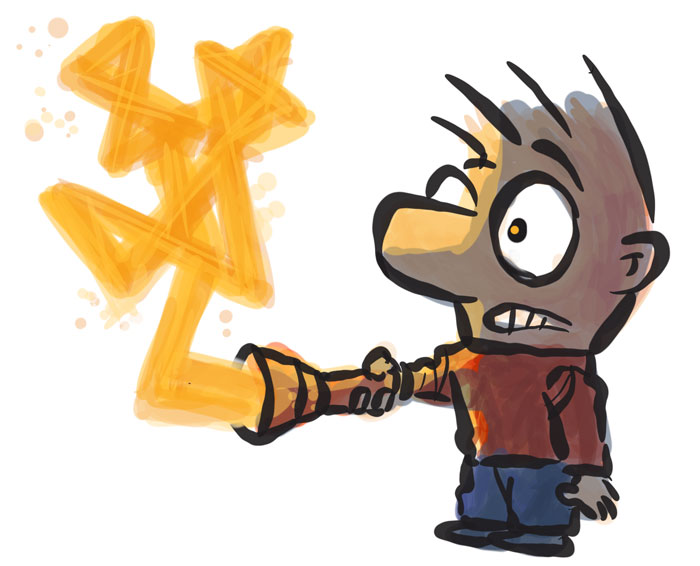 Who is the only three-time inductee to the Rock and Roll Hall of Fame?
If you answered Eric Clapton, you'd be spot on. According to Wikipedia, Clapton is ranked second in Rolling Stone magazine's list of the "100 Greatest Guitarists of All Time and fourth in Gibson's "Top 50 Guitarists of All Time". He's won 18 Grammy Awards has sold more than 100 million records worldwide, making him one of the best-selling musicians of all time.
If you're a musician, you should be feeling at least a touch of envy
Only a bit, of course, because that's how envy works. When we start, we look up to people as our heroes and heroines. They're so far above our current standing that we don't tend to feel that deep-seated envy. Instead, we start off feeling great admiration.
If you fail to make that level, that's when jealousy starts knocking on your door. Ironically, if you do succeed, envy also shows up. We feel like we're on par with the other person, or at least not far behind. Why should their success be so much greater than ours? Don't we put in the same amount of time? Don't we have the same level of diligence? Why should they get all the glory when all we get are crumbs?
Paul Jarvis, explains how envy works and why
We have the ability to look at our pocket computers and see what everybody else has. And I think this translates in business as well where we see people doing well; we can see people's income report. We can see how much money everybody is making. And I don't think it's terrible to have envy, but I don't think it should be the driving factor in your decision making.
I think that we can say: I want something better for myself or my family or I wish I had what that other person has because it could benefit me in some way. But if envy is the sole driver for making decisions, if that's a sole reason for doing what we do, then if everything goes right, and all of the things lineup, and of all of the decisions we make are good and brings success, the end result of envy is we're going to end up with someone else's life."
Someone else's life.
Someone else's business.
Someone else's vision.
Some thing that they chased.
That's pretty much the concept of envy in a nutshell
We want what the other person has. Which sounds fine on paper, until we go behind the scenes. To head back to Eric Clapton, here's what he has to say: "What I'm concerned with now, is being in my seventies, and being able to be proficient. I mean, I'm going deaf, I've got tinnitus, my hands just about work.
I have to get on the bottom of the ladder every time I play the guitar, just to tune it, Clapton explained. Then I have to go through the whole threshold of getting calluses [on the fingers] back, coordination. He told Classic Rock Magazine: I've had quite a lot of pain over the last year. It started with lower back pain, and turned into what they call peripheral neuropathy which is where you feel like you have electric shocks going down your leg."
Still feeling that envy?
In an Instagram world, we don't have the time to analyse the reality of another person's life. All we see and hear is what they choose to tell us. And in business, we easily fall prey to hype. Marketing can be designed to make you feel like you feel like you have a long way to go.
In that world it seems that everyone is lying on the sand, drinking pinacoladas and sending out one e-mail a week. And yet there's a flip side to all of that success. For one, as Jarvis says, "It's their life, their success, their vision."
The question is "what is our vision?"
It took a long time for me to get control over my envy as well. It wasn't like I'd walk around like Godzilla, upset with everyone who was doing better than me. But I had my days. I'd read something on Facebook or in an e-mail newsletter.
And often it would be someone who started a lot later, and who at least in my mind, had far more subscribers, or downloads or revenue. It's not like I needed any of that and if I were given all of the things they had, it's not like my life would have changed even an iota. But that doesn't exactly stop envy from entering your mind, does it?
The problem with envy is that it's a glutton
It won't stop with just a tiny little morsel. It needs to have it all. Within a short time, it's not uncommon to use up our energy thinking of something that we can't change or can't fix. As Jarvis says: "It's a bad driver of a decision. Envy is an easy default state because it does not require introspection.
It doesn't require taking a step back and considering things. It's just easier to be envious. It's easier to say, "Oh, I wish I did make $100,000 because you did. And it doesn't matter if I sacrifice my life, or for my family, and my time to get that.
But if we take a step back and think, "Is it something I want? Or something I really want to do and the way my daily life is going change if I chase this thing. Then I think we can come to better conclusions but it requires work."
Even if we do stop and think, can we reverse, or at least reduce envy?
In an age-old text from India, there exists a concept is called "mudita". The term "Mudita" is found in the ancient language of Pali. It seems to be the opposite of envy because it means "to delight in the good fortunes or accomplishments of others".
And my form of "mudita" got started in 2017
I can't say for sure that the envy has been defeated. It's an ongoing experiment, but it no longer has even the slight foothold that it once occupied thanks to meditation that I started back in 2017. Meditation has allowed me to avoid draining my energy on envy.
It's given me the ability to focus on what we have and to avoid looking at Clapton's side of the fence. It has brought the wisdom that we all have our issues, no matter how rich, famous or well off we might appear to be.
I think it's a great idea that the book takes on envy, but let's also explore something that affects many of us.
To run a business, we need some sort of leadership. But what if we don't want to take on the task of playing leader. What if we don't care very much for everything we're called upon to do, like speaking at events or dealing with people.