---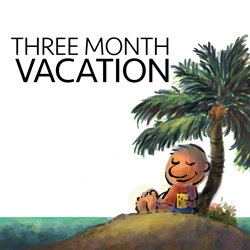 Why do we struggle to write?
The ONE word? What's that? And why does it play such an incredibly important part in article writing? That's what we explore in this second part of what I've learned in article writing.
We also look at why we struggle to write—Yes, we seem to get in our own way most of the time.
How do we get others to help us? Find out more here.
---
In this episode Sean talks about
Part 1: Why the ONE word concept is your compass in the darkness
Part 2: Why when we sit down to write, we often get into a state of randomness
Part 3: How can you be sure you have the right 'One Word' ?
Right click here and 'save as' to download this episode to your computer.

---
Element 3: Why the ONE word concept is your compass in the darkness
---
ALMOST half of the goals scored in football—or soccer—are virtually random! So says Martin Lames of the Technical University of Munich.
Raphael Honigstein's new book, "Das Reboot" talks about the non-random side of football. It talks about how a well-prepared team can rise from the depths and win the match, even the tournament. And especially if that team is Germany—which is considered to be a world-class team, but was at the bottom of the football heap in 2000.
Germany's randomness arose from complacency
In the European Championships in 2000, they failed to win a single game—and even lost to the English team (which was considered pretty terrible in the first place). And yet, 14 years later, Germany would rout Brazil 7-1 and make its way to the ultimate prize defeating Argentina in the World Cup final.
What Germany did—and did effectively—was reduce the randomness. Right after the 2000 Euro disaster, Germany's top professional clubs were ordered to set up academies—and this was a considerable cost to the clubs, so they actively resisted the directive. Ten years later, this move proved to be a boon saving the clubs millions of dollars in transfer fees, because more than half the players in the top division were academy graduates.
In short, the moment they got rid of their randomness, the German team started to see results. A similar concept applies to article writing.
When we sit down to write, we often get into a state of randomness
And you know it's random because you can't sum up the article in one word or one idea. The moment you have one idea—it becomes that wall around your article. You know exactly what you're going to write about, what are the sub-topics under that main topic—and how to get the stories and case studies to support the piece.
For instance, this section is about why the article can't be random. Instead of starting the article with a boring line that says: "The worst thing you can do is write a random article", the article starts with a story of disaster—well, a disaster for the German football team, anyway.
Yet, most writers never sit down and write down their one word because they're not sure if it's the right word
There is no right word. The word is what you want to communicate. In the introduction, the story was about the journey. Well, that's where the story of Isambard Brunel came to light. The second part was about the coach—and we ran right into Wolfgang Amadeus' father—Johann Leopold Mozart. The third part was about why writing for yourself is so very hard, and the two female conductors told their story. And finally, we have the story of randomness—and the German football team.
When you have a single word to focus on—or a single idea—it's not hard to get stories
But it also forces you to stay within the parameters of that single word. I have to stay within the walls of randomness as this part of the article unfolds. It becomes my binding agent. And ironically, the one word can be picked randomly.
The one word in this piece could have been completely different. It could have been about "binding"—and the story would be different; the angle different. It could have been about "boundaries" and yet again we'd see different stories and a different angle?
But isn't it cheating to decide one word and then write an article?
No, it's not. Put yourself in the shoes of noted author and TV personality, David Attenborough. Do you think the TV crew goes into the jungle, finds whatever footage they can find, before returning to write the script? That would be a nightmare because you'd have to go through hundreds of mismatched shots to build a coherent documentary.
As radio personality Ira Glass describes: "You write the story, and then you go out and ask the questions. You have the idea in your mind; the questions down on paper long before you get to the person you're interviewing. That way you get a coherent structure. And the same concept applies to article writing.
If you simply sit down to write an article, you're doing what a lot of crummy writers do
Sure, you can pick the one word or one idea randomly, but that becomes your binding agent; your wall; your barrier. Now you have focus. The direction of your article is no longer random. You follow the lead of the one word, and your article isn't a mish-mash of ideas thrown randomly on paper.
You become like the German football association-focused and getting results every single time!
=====
So let's summarise what we've learned.
Article writing is a journey. And you can limp into the harbour or arrive in great shape.
To sail into the harbour in glory, I've learned three things over the years. The first is you need a coach—this can be a course, a book, a workshop—but you need that coach. And that coach needs to be a teacher, not a preacher. Then you need an editor. Everyone needs an editor. I have five or six—but even a single editor makes a world of a difference.
The second element is one of writing for yourself.
It's a head banging, frustrating process. The best way out of this mess is to get questions. I get questions from clients in 5000bc, from e-mails, from consulting, from almost everywhere. But they're not random questions on the Internet. They're from a person—a person I know—and this makes all the difference. I don't have a cocktail party in my brain because I'm focused on answering the questions of the client. My entire mood, mode and method changes when I'm focused on them, instead of myself.
And finally, we have the one word.
Without the one word, you're in random land. Define what you want to say in a word, and then look for examples that fit that word. The only thing that's random is the choice of the one word itself. You can choose any word or idea, but once you do, everything in the article must align to that one word or idea.
And that's what I've learned—three things I know about article writing. That it's a journey—and Isambard Brunel would have been proud to be on this crazy, exhilarating journey!