---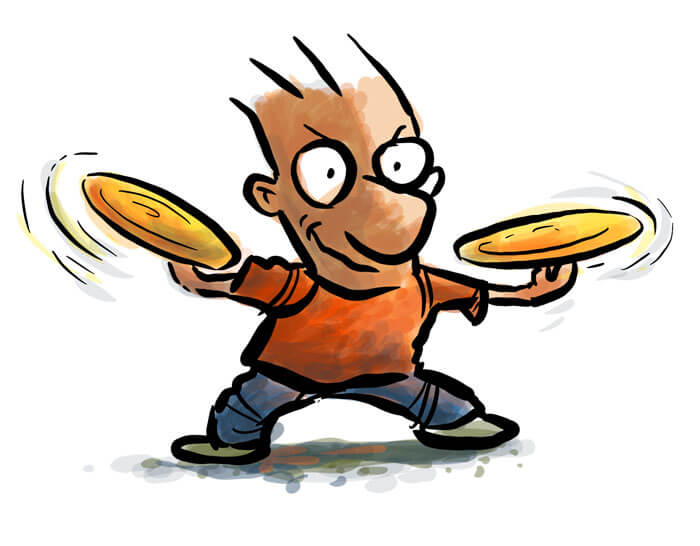 Hype works exceedingly well, even when the client knows they're being duped a bit
But what if you can't stand hype? Does that mean you roll over and play dead? Here's how you can avoid hype completely, if you wish to do so.
And if the hype is so great, that it can't be ignored, you can use the hype like mental judo to turn the tables and to achieve precise results for your clients.
Right click below to save this episode.
Re-release: Are You Tempted To Use Hype? 
Original: How To Avoid Hype And Still Get Clients
---
A photograph at the best of times is a white lie
When you compose a photo, there's stuff to the left that's not so great. And to the right, that might be a bit trashy. Even so, the photographer ignores the elements to the left and right and only clicks what he or she wants you to see.
In that sense, let's just agree that we're all the same in terms of hype. We all subscribe to telling slightly tweaked stories, take photos that make our vacations look better and somehow make our work and our lives seem a touch better than it really is.
How does this hype play out when it comes to marketing and writing sales copy, however?
For this we have to examine four main possibilities and see which one comes on top vs. which one we'd choose to have, even if it's not as powerful.
Possibility 1: Lots of hype + results.
Possibility 2: Lots of hype + low or no results
Possibility 3: No hype + results
Possibility 4: No hype + no results
Which two of the four is likely to potentially earn you the most money?
Without a doubt, it's the first one and the second. When you have hype, whether you get results or not, hype wins out.
And let me tell you a story, here. I have an issue with one of my good friends. The moment you get to his site, you get a big pop up. And when I say big, I mean big. It covers the entire screen in red and invites you to get his report and subscribe to the e-mail list. But what is the promise?
100,000 readers in 18 months
I'm not kidding.
That's the promise. It then uses conditional language that no one cares much about. It says: 100k readers in 18 months? Yes, it's possible. Learn how in my free guide. And then it prompts you to enter your e-mail address and download the file.
You also get the chance to swipe away the pop up, but is it hype? I most certainly think so. Do you think you'd be curious enough to fill in the form anyway? The answer is almost certainly, yes.
Which is why the pop up continues to fill the screen of every new visitor to the site. And the reason why I'd put it in the hype box (friend or no friend) is because not only is it practically impossible to get to that level in 18 months, but in fact the guide is just a sort of guide. It doesn't give you precise steps at all. In effect, it's hype without the results.
There's also hype with results
Which kind of contradicts itself, because if there are results, and precise results, it isn't hype, right? But the language is flowery, over the top, promising and as it seems, delivering the result. By and large, this category of hype + results isn't common.
A person or organisation that tends to get results consistently rarely has to conform to hype. However, the results might be couched in a way that you don't understand what you're buying into, and that's what makes it hype.
Let's say you join an online course and I talk about 90% completion rates
Does that sound impressive to you? Of course it does because for one you don't see yourself in the 10%. Most of us automatically slide right into the 90% bracket even if we don't necessarily have the record of finishing anything.
However, the hype is not overt, it's covert and you know this because of school. Did you finish school? Sure you did. Was that a result? Yes it was. Did you end up getting a great job or having a great business because of that? Not necessarily, right?
Now the course doesn't look so great after all, does it? It's wonderful that an online course has such impressive completion rates, but what's hiding in the way the language is couched?
You only realise later that finishing something and having a skill are two vastly different things
There may also be the chance that the tasks that allow you to complete the course are so simple that most people could get across without too much trouble. And that's hype with some results—and because it's filled with a good dose of sneaky language or behaviour, it's just hype after all.
Which takes us to the non-hype with results or no results
The no results bit is bound to fail pretty quickly, but the one that gets the results will succeed. The question that arises at the end of such a discussion is always the same. Which one wins? And the answer that we'll all chime back together is that hype will win.
And it will win every single time. If you were to write a headline and a sales page that promises the world, it's more than likely that people will buy into whatever you're selling. You may not get great reviews, or may have a high refund rate, but no one is paying attention to the back door business.
If you trumpet that you've earned $30 million as a results of a sales letter, no one is going to ask how much of that went into advertising, how much was paid out to affiliates, and how many returns you had to process. The $30 million is what people are all focused on, and we don't tend to ask too many other questions.
There are reasons why hype merchants continue to thrive
The first reason is that refunds are not as frequent as you'd believe. A normal business might be considered to have an obnoxious refund rate if it hits 10%. This is because clients often blame themselves for not following through. And refunds are often conditional.
You have to do x. no of tasks and prove you've done it correctly to get your money back. This dissuades, even intimidates most clients, and hence the refund rate is abysmally low. But let's assume the refund rate were to be as high as 10%, the "hypester" is still left with a mountain of cash.
Now the "hypester" has been transformed into becoming an addict
But what of us who don't like hype and don't ever want to be addicted? What if we abhor hype and want to run a business that's largely free from it? Some people like my friend, may not feel there's another way forward.
They're tormented by the thought of being a hype merchant, but maybe, just maybe, it's possible to put that pop up form and then turn a blind eye to the criticism. New visitors to his site can't help their curiosity and sign up, even when they know such a dramatic turnaround in subscriber is improbable, and let's just say it, impossible.
Where does this leave us when it comes to this discussion?
Hype is far more successful than non-hype. If I were hyping this point, I'd say it was 1000% more powerful than non hype. But let's just say it's a lot better. It works and it's up to you to decide. In our business, we have stuck to the results we achieve and we've made sure those results are so transparent that anyone can benchmark them time and time again.
It's hard work without hype
You can still earn quite a lot, but the best reward is you get to sleep better and make true friends with clients. And that to me is a much cooler reward.
---
Part 2: How Hype Works With Sales
Do you know the difference between fake news and disinformation?
They sound remarkably similar, don't they?
Yet, there's a huge difference and it's all linked nicely to hype. When you think of fake news, it's exactly what it appears to be. When the news is not real, it's fake. If someone says, Earth has two moons, it's not hard to consider the person a loon and move along.
Disinformation is far more ingenious
It depends on our system of beliefs to create havoc with our thinking. But first we have to deal with beliefs. By and large, if someone tells us something, and it sounds plausible, we are likely to believe them.
This is economical for us, because we can't go around checking everything. And disinformation is the virus that taps into these beliefs. What it does it doesn't test your beliefs but instead uses those beliefs to create a whole new level of information.
Let's say you believe Earth has one moon
Let's say you know that the moon has a lot of craters.
And finally that you know there's an area on the moon that was named as the Sea of Tranquility.
Now let's say someone told you that a probe found unique forms of bacteria in that area. And that they're trying to get that bacteria back to Earth and examine it. But because of the risks, they have to isolate the bacteria and monitor it under extremely rigid conditions.
Notice that the first three elements were facts—the next three was utterly fabricated
That's how disinformation works. It doesn't worry about fake stuff. It digs deep into what you already consider to be true and then it adds a good dose of information to make you believe that everything is true.
With sales letters, this kind of disinformation is easier to manipulate because people are already in a slightly wired up state. When people are in a hurry to do something they tend to something quite interesting.
They jumble up facts. If they find some of the elements to be true, they accept everything else to be true as well.
When a website tells you that they have predicted the market for 25 years in a row that shouldn't be accurate
You know that someone who predicts the market direction accurately doesn't have to sell you anything. All they have to do is take their own money and bet it on the market and voilà, they can sail away in their $50 million yacht.
However, what they've revealed to you before they tell you about the 25 years, might completely align with your belief system. And that is how hype enters in. It makes claims that would probably be questioned if it were up front and centre. But if it shows up once your belief system has been penetrated, it's easier to run hype.
The funny thing is that hype doesn't even need to be buried in the middle of the sale page
A headline and the first paragraph alone can convert a client. A short video can do the same. And that's because the client has usually thought about the concept long before they've gotten your sales letter or watched your video.
They've already been thinking of investing in something and aren't sure what to do. When your sales page pops up, they are already primed to believe some of the elements and it's relatively easier to move the client to the pay now button.
When the client is brand new, just off Facebook, notice there are no short sales pages. There are no short videos. Instead you're dragged through over an hour of seeming facts and figures, testimonials of clients just like you. In short, they have to work a lot harder to get your belief system to kick in and trust them.
If the risk is low, hype is easy to roll out
If all you're asking for is an e-mail address, people might give it to you because they feel the payoff may be worth it. But it's still very much hype. And when you realise the power of disinformation, it's scary, because you now know the formula that causes disinformation to work. You can use it too. And it's your choice, whether to do so or walk away.
---
Part 3: Using the principles of disinformation to create good, not evil.
However, the principles of disinformation is also very powerful when you pry them apart. You can use them for good, not just to convince people of things that don't exist.
Take for example the issue of talent
People almost always say: I can't draw a straight line (when it comes to drawing). Or they run into an article that says that only 5% of talent comes from external sources, such as teachers and training.
The rest 95% is a mixture of genres etc. We have a real problem at this point, don't we? If someone were to believe that they're 95% doomed, how can we fix the problem?
And disinformation works on the principle of "a few honest facts" and "a balance of fake stuff".
It's a lot like a virus:
A virus works on a lock and key system
When the key fits the lock, the cell allows the virus in. And when that happens, the virus is through. Let's assume for a second this isn't a harmful virus, but one that allows you to improve your skills. To get through to the client, we have to present a few actual facts, and then follow it up with more accurate facts.
e.g. Fact 1: When 6000 pairs of twice were analysed, it was found that genes played an impressive role in school achievement.
Fact 2: In twins it was found that 70% of stability in achievement comes from genes, and 25% by shared environment such as growing up in the same space, with the same family and in the same school.
Fact 3: This BBC article suggests that only 5% of your talent is from external forces such as different friends and different teachers.
So that's the information and most people would tend to instantly agree with it. Now you tweak it using the very facts.
New point 1: This means we can't do much about our genes and our shared environment.
New point 2: But what about the 5%? What if the 5% could allow us to draw, cook or write better? What if the 5% were all we needed to be extremely talented? We don't need all the food in the fridge to nourish ourselves/ 5% is usually enough to keep us full. What if the same principle worked here as well?
New point 3: How many of you want to bet against your genes and see the result of 5%? Or would you want to be trapped in the cycle of 95% forever?
See what just happened?
The facts were rolled out, but then the facts themselves were used as springboard to convince the client that they didn't want to be stuck with the 95%. In reality, no one one knows any better and even the "facts" are what current science knows at this point.
And current science can be hopelessly wrong. Even so, it's what the client believes in, and you're using the belief system (and three-four points of that belief system) to get a message across.
Much like a virus. But a good one.