---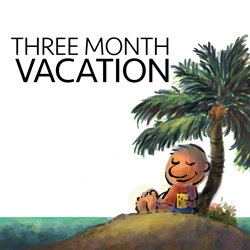 You don't need to resort to cheap gimmick
When we think of exclusivity, we often see sales pages that seem to have these ticking clocks. They're creating urgency by forcing our hand.
And as small business owners, we often buy into that urgency. Yet, you don't need to resort to these cheap gimmicks when you have the twin factors of exclusivity. So how do you use these twin factors to your advantage. Here's Part 2 in a series of 3 on "How to Create the Irresistibility Factor".
---
In this episode Sean talks about
Part 1: The Power of Product Exclusivity
Part 2: The Benefit of Working with Smaller Numbers
Part 3: The Myth that you have to be Big to be Successful
Right click here and 'save as' to download this episode to your computer.
---
What Are The Factors in Play Behind An Irresistible Offer: Part 2 of 3
---
The Power of Exclusivity
There's an anecdotal story about the late Gary Halbert.
Gary Halbert was one of the best known direct-mail copywriters on the planet and so he decided to have a copywriting workshop. Even though he charged nose-bleed prices for the workshop, it was absolutely full.
So he hosted a subsequent workshop. That too was full.
He was on a roll, so another workshop was announced. Yes, it was full again.
And then it went quiet.
Deathly quiet, in fact.
You've probably figured out the reason why the workshops stopped filling up
My guess was that Gary ran out of people to attend his workshop. But remember this—Gary was super well-known. He had a list of thousands of subscribers. What he ran into was a problem of exclusivity. The workshops were being held at such a high frequency, that it seemed easy enough to put off attending the next workshop, because another one would always show up.
This is why we last had the Psychotactics Headlines course in 2013—then nothing until 2015
The headlines course is extremely popular—and hence full every single time we announce it. It's not hard to see why, either. As a business owner you've got to send out newsletters, possibly make a presentation, write sales letters for your product or service, and if you produce podcasts or webinars—yes, you need headlines. Almost all marketing activity is directly linked to writing great headlines. Instead of guessing whether a headline is outstanding or just average, you know precisely why it works and how to fix it. The question to ask is this: Should you conduct the course on a frequent basis?
The answer depends on whether you want to create exclusivity or not
If you want a product to be exclusive, you have to create scarcity, because scarcity creates exclusivity. This exclusivity is exactly what Studio 54 used to their advantage. It's what caused people to want to jump that "velvet rope". There was a sense of desperation to get into Studio 54 night after night. If you don't or won't have exclusivity around your product or services, you're telling clients they can have it at any given time. As you can tell, that lack of exclusivity reduces urgency. The client can come in any ol' time and get the product or service—and often they do. They put off the purchase until later.
At Psychotactics, we haven't tried to reinvent the wheel…
Instead we work on just two parameters to create a factor of exclusivity.
1) Reduce frequency
2) Work with small numbers.
Reduce frequency
If you look at the courses we host online (for e.g. the Article Writing Course, headlines course, copywriting course etc), they're all held with a substantial gap. That gap is at least a year apart. It means if you miss signing up for the course, you have to wait at least a year, sometimes two. There's no guarantee that the course will be held on a recurring basis, and this creates a factor of exclusivity. Let's take the Article Writing Course for instance. Let's just say we're going to have a course in May next year (and right now we're in November). When will we have the next course? We don't know for sure. All we know is it's not going to be in June, or July, or August—or even in that year.
But won't that drive clients away to the competition?
There's always a possibility that the clients would want to learn a skill desperately and hence head elsewhere. And yet, that's not what a lot of our clients do. They're clear they want to do the course with us, and so they wait for the announcement and they sign up. As you're reading this information, you are clearly being pre-sold for the Article Writing Course being held next year. You are aware that there's a sort of sales pitch in what you're reading and yet you're also keen to know why the course is so exclusive.
Why would clients wait?
Why would they pay a hefty fee of $3000 for the privilege? Why would they sign up for something that's known as the "toughest writing course" in the world? It's not like clients won't try the competition. Even if you have the best products or services in the world, the clients will still buy into competitor's products or services. Yet, we all want something that's exclusive—something we can't have.
Make no mistake
Just putting a tag of exclusivity on a product or service isn't going to help you sell better. Your product or service has to be top-notch. No client is silly enough to spend $3000 on a course. They're not going to get on a plane, take a whole week off from their work to get to your workshop. They certainly aren't going to just throw money at whatever product you're selling, if it's not top notch. And while all product or services start off a bit less than great, with time they can all become exceedingly good.
That's when the demand starts
That's when you need to put a "velvet rope" around the product or the service. The greater the demand the more you've got to protect your property. Instead it's easy to fall into the trap of trying to make our product or service easily available. Yet, in some cases, availability is exactly what's needed. Some products or services may need to be put in place so that clients can get to them at any point in time. These products and services provide a doorway to your business.
In our case, The Brain Audit is the doorway
Prospects find The Brain Audit on Amazon.com or on our site. And once they read it, they go on to buy more "doorway products". We know this to be true because we track their progress. They'll buy books such as "The Secret life of Testimonials" or "Chaos Planning" or "Story Telling". Then they move up to buying more expensive products such "Black Belt Presentations". But then they hit a wall. To join 5000bc, they can't just waltz in. They have to pay to be on a waiting list.
Who pays to be on a waiting list?
It's just $10, but you have to get on the list and then after we check out your history a bit, we let you in after 3-4 weeks. The same applies to any of the workshops or courses. Not only are they less frequent, but our members at 5000bc get the first chance to sign up. There have been numerous occasions where the product or service is sold out before the rest of the list can even have a crack at it.
The more expensive the product or service, the less the frequency of availability.
So yes, you want to start with looking at your product or service
Is it a doorway product? If so, it may not need that tag of exclusivity. But as it goes up in price, create a barrier—create several barriers—and make it exclusive. Even if you have a digital product that should be easily available, you can offer it only once a year and make it exclusive.
This takes us to the second factor: working with small numbers.
Working With Smaller Numbers
A 947 person waiting list.
That's the Tory 2.0 dress by MM LaFleur. MM. LaFleur is a direct-to-consumer fashion retailer started by a former financial consultant Sarah LaFleur and Zac Posen designer Miyako Nakamura.  At $235 it's not cheap, but the very fact that you can't get it right away—that's causing the waiting list to keep soaring.
The same applied to my Nakaya Naka-ai in Araishu pen
The pen is handcrafted from ebonite and Urushi lacquer, and comes a solid gold 14k nib. I ordered this handcrafted pen from Japan back in May 2014 and it arrived a year and a half later. My wife, Renuka, jokes that there's some wizened old man in Japan somewhere working day and night bent over the nib. The price? After all the taxes, it hovered close to NZ$1000—for a fountain pen!
And yet, there's a waiting list.
As if to underline the Japanese connection, here's a third example
Jiro Ono runs a sushi restaurant under the Ginza railway station in Tokyo. Jiro has been honoured by Michelin—and gets Michelin's highest three star rating. A meal costs approximately US$380 per person. So how many people would you expect to see at Jiro's restaurant? A hundred, fifty, thirty—perhaps?
The correct answer is ten.
Night after night only ten diners sit in for a twenty minute meal. So does a restaurant that makes over $1 million a year sound like a good business?
It's a myth that you have to be big to be successful
In reality, being small—and having small groups as your clients can be as, or even more successful than getting bigger all the time. This in turn creates an enormous amount of exclusivity—and makes your business irresistible. If you're a woman who's keen on a superb office dress, you'll be checking out the Tory 2.0 dress. The foodie in you would want to experience Jiro's food and the pen—no you can't have it. There's only one kind of it on the planet. In short, smaller numbers play a massive role in creating exclusivity.
And this factor of working in smaller numbers has a big, almost-guaranteed benefit
Let's take the membership site at 5000bc, for example. 5000bc has been running since 2003 and yet it has fewer than 400 members. That may, at first, seem like an awfully small number when you consider that the Psychotactics list runs into several tens of thousands. Yet, that small number is responsible for generating almost 90% our income. The members know the benefit of being a member. They get first access to the courses or workshops. They get personalised attention. Being a member has its privileges both for the client as well as for the person running the membership site. The moment the membership site gets big, it almost always gets hard to handle. There are no personal relationships, everyone is trying to hawk something to someone else and there's a constant show up of upmanship.
This concept of having smaller numbers applies not just to services, but training as well
At Psychotactics, we may boast that we don't do joint ventures, affiliates, advertising etc., but why have we been able to get away with this for so long? The reason is because clients keep coming back. On average, if a client does one workshop (at a venue) or one live course online, they come back to do as many as four-five courses, buy several products and services. Even the clients who don't do many courses, end up doing at least a couple.
I think you know where this line of thinking is going
The smaller numbers cause the product or service to be exclusive. The exclusivity leads to urgency. Add a good helping of lesser frequency and you have an even higher factor of irresistibility kicking in. But more importantly, this tiny number also allows you to pay closer attention to the needs of your clients. And if you're reading this, there's a pretty good chance you're not even remotely expecting to rule the world. Your core goal is to live a comfortable, satisfying life; to have really good clients; to have a solid cash flow and money reserves.
But you can have your cake and eat it too
All your products and services don't need to be out of reach. Some products may be produced in larger numbers. You may choose to have some events with 500 people—while others are just for 25. Not everything needs to be small, but you can put a ring around some products or services and decide to keep them small forever. Or, like Jiro Ono, you may decide you never want to have 11 people for dinner.
Smaller numbers work magnificently well to create a factor of exclusivity
You get to live your life on your terms—and because you have such small numbers your product or service is always in demand.
Go smaller, not bigger. Reduce frequency, don't increase. These are the keys to creating a real exclusivity for your product or service.