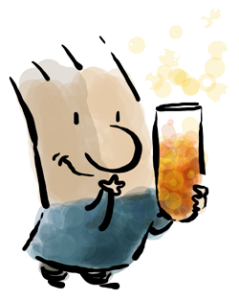 Anyone can put an info-product together. 
All you have to do is create a sort of sandwich.
First, the opening slice.
Add a whole bunch of information in the middle.
Then put on the next slice.
And you have it–an information product!
But do you know what makes an info-product, outstanding?
An outstanding information product has one simple benchmark: clients are willing to read it, and experience it again and again. They love the way the product is constructed, laid out and how easy it is to implement.
And you're going to get a chance to win a copy of the Info-Products Home Study Course.
All you have to do is this:
Ask one (or more questions) about info-products.
Yup, that's it.
Where do you post your question?
Post your question in the comment section below—'Leave a Reply' .
---
Rules
1) The draw will be held on October 1st, 2014. (Postponed to 19 October, 2104)
2) If you've already bought the course (and it's really stunning) you'll get a credit for another home study course (yes, you could pick up a course like Article Writing Course or some other home study).
3) The course will be digitally delivered on October 22, 2014.
4) Anyone can enter. And you can post as many questions as you like.
P.S. The live workshop is over but you can get the home study.
It's expensive, yes it is, but the prices are going up all the way to $1800 (so it's still a bargain at this point in time).
Info-Products Home Study
---
 Important Note: Scroll down to the bottom to leave your comment.
---