---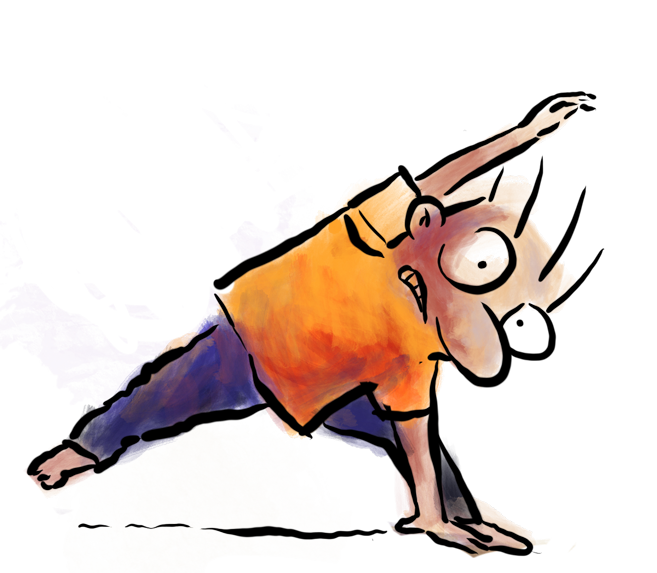 What causes clients to keep coming back?
Is it information?
Or could it be entertainment?
For too long we've treated teaching and learning as an activity that needs endless slides, pages and work. But what if clients get better results having fun? And what if you had a ton of fun as well?
Let's find out how to speed up client learning with some pretty minor tweaks in your e-books, courses, presentations and webinars.
Right click here and 'save as' to download this episode to your computer.
---
When my mother-in-law, Preta, was in her twenties, she was teaching at Sunday school.
Like most Sunday schools, the kids were there to learn about the Bible. However, my mother-in-law decided to teach the girls how to sew tiny dresses for their dolls.
Within weeks of her starting up, all the girls wanted to be part of her class. Ironically, this made the other Sunday school teachers jealous. They complained to the "higher authorities", and Preta was called in to explain herself.
"We've heard you're not teaching them about the Bible, and instead only involving them in play", said the person in charge. "You can come in and test the knowledge of the kids," retorted my mother-in-law, "and you'll find they know they're well-versed in their Bible studies".
You can clearly see the wisdom of play in this story, can't you?
You can also see how people in charge resist it a lot, even though it's apparent that we all have a maddening streak of playfulness we can't seem to shake. That when learning something, we want the trainer to bring a sense of joy into our learning. Instead, most education is soulless, incredibly dull and it's not surprising that clients drop out. The problem is that we're pretty sure we're guilty of this callous training and teaching as well.
But what if we were to make fun the core of our system?
What if we postponed designing the information-based section and thought about the fun elements, instead? What if fun wasn't an afterthought but part of the entire structure of learning? How would we do things differently, if this were the case?

In this series, let's look at:
1) How to create Infotainment
2) Why we need to understand the goal
3) How to place the fun elements in your training
1) How to create Infotainment
If you were in charge of getting a kid to write, would you start with "slimy, oozy eyeballs?"
Here is a story of Jen Jackson from Seattle. She'd started a small English tutoring business aimed at kids that were being homeschooled. One of her students was Michael, Michael clearly despised writing, despite being able to read well. His mother tried "everything", but her methods weren't working, so she called Jen to help Michael write.
Except for the fact, that Jen didn't make Michael write at all.
The two of them read joke books, challenged each other to tongue twisters and did everything but write. The second meeting involved fun drawing games and drawing a monster. Still, no writing was included. It was only the third session where a Monster Cafe was created, apparently to accommodate Michael's monster.
That's when Michael wrote out a short menu that included slimy, oozy eyeballs. In the sessions to follow, Michael went on to create many menus for different monsters. Today, Michael is not exactly prolific, but he willingly writes short paragraphs and is eager to keep improving.
When we read this story, we can see how entertainment has led to information success, can't we?
Yet, as an educator it somehow feels scary. Even if you embrace the power of entertainment as the doorway to learning, how are you supposed to implement it? If you did what Jen did, wouldn't Michael's parent look at you funnily, wondering if you were just wasting their time and money? What are you supposed to do when you're not dealing with kids, but adults instead—and in serious fields like marketing or finance?
The core of entertainment is to take the pressure off, completely
Let's say you wanted to learn Photoshop. If you've never looked at Photoshop before, that sounds a bit intimidating, doesn't it? So how do you make it fun? You look at the what causes people to freeze. Incredibly, it's the computer and Photoshop itself.
When I'm showing clients how to use Photoshop for the first time, I usually take them to a cafe—without the computer. We sit down and work our way through some core shortcuts. If the client wants to learn to draw, what alternatives would they need? Wait, you're reading this, so you can easily play along.
Let's say you want to get the brush tool. Which letter on your keyboard would you press? Yes, you're right, it's the letter B.
What if you wanted to change the opacity of the brush to 30%? What number would you press? Some clients say 30, but of course, the answer is 3. What about 50%. Yes, it's 5. And 70%?
I'm teasing. Of course, you know the answer. Let's move on to the brush size. If you wanted to increase the brush size and you had to choose between the left and right square bracket, which one would you choose? Most of us correctly select the right square bracket, which means that the left one will reduce the brush size.
Imagine you're sipping a cup of coffee, there's no computer in sight, and you're told to create a theoretical drawing in Photoshop. You have to get to the brush, get the opacity to 90% and then reduce the brush size?
Notice how much fun that whole exercise turned out? The first way of taking the pressure off a person or a group is merely to get them as far as you can from the activity. When you put yourself (and the student or client) in a different setting, the pressure is instantly off and a sense of play sets in.
However, not everyone can waltz their way into a cafe or garden
Some teaching needs to be done at the venue itself. What do you do, then? One of the best and most effective ways to get the pressure off is to get the clients to do something wrong. Let's take an example. Of the many workshops we've had over the years, one of the more intimidating ones is the uniqueness workshop.
The fact that we were going to take three days to get to uniqueness didn't help. How do you take the pressure off? You get the uniqueness wrong, that's what you do. Within minutes of starting the workshop, I gave each client an advertisement for a local business.
They all had the same ad, and they had to figure out the uniqueness of the company in under 10 minutes. However, before they started, I informed them, that all of them, no matter how hard they tried, would get the assignment wrong.
Imagine you're in the room right at this very moment
You can hear the hush, can't you? You have an assignment, but you're going to get it wrong. But that quiet lasts only for a few seconds. Everyone has a big smile on their face as they take on the assignment that they just can't get right. The pressure to get it all correct is gone, and they can have a jolly good time.
They start the assignment, complete their version of it, and then they're all chattering away and having a great time. After which everyone is called upon to give their answers, and a logical explanation follows. They've been entertained as well as informed! Tah, dah, infotainment!
Good teachers know the value of play.
Good workshop trainers will take the pressure off as quickly as they can.
Excellent writers and speakers will use the power of stories to get their audience smiling, long before the main guts of the information comes along. The more pressure you put on a student, client or audience, the more the brain goes into shut down mode. Which is why we have to release the tension.
But more importantly, it's because you need to understand the real goal. But what's the purpose? Ah, that's easy. You want the client to want to go forward of their own accord. You want them to beg you to continue. They must enjoy themselves so much that what you're teaching them must feel like a bowl of warm, chocolate muffins. Understanding the goal is what makes the client—or student come back repeatedly.
Let's find out how we can get this goal going, shall we?
2) Why we need to understand the goal
"'Better, faster, cheaper.'
That was NASA's mantra around the year 1999. And it was in this very year that the Mars Climate Orbiter was destroyed. On Nov 10, 1999, the Mars Climate Orbiter, a $125 million satellite was supposed to become the the first weather observer orbiting over another world. For the orbiter to do its job, it needed to get into a stable orbit around the red planet.
But something had gone wrong. The software was required to control the Orbiter's thrusters, and it did so, using the system of measurement of "pounds". However, a separate software was processing data in the metric unit—"newtons". The two systems of measurement threw the entire mission entirely out of whack, and atmospheric friction likely tore the fragile satellite apart.
From the outside, it might look like a doofus-plan: that sophisticated scientists didn't notice that the software was calculating in two completely different units.
And just like that, the mission—the $125 million mission—was no more.
When training clients, the burnout rate is consistently like the Mars Orbiter
That's because we're using completely different systems of measurement in our teaching methods. The goal isn't necessarily to get the ideas or learning across. Yes, that's the final goal, but not the primary goal. The primary goal of any training system is to get the client back.
Remember the story about Jen Jackson and how she tackled Michael's writing problem?
Remember how my mother-in-law got her students to get all excited about Sunday school?
When you think about education in an objective sense, you may feel that it's your job to get the information across. But knowledge is tiring. It's frustrating. It's the wrong system of measurement. And it's most often what causes the client to burn up before the mission so much as gets underway. Instead, think of how you can get the client back using fun and a factor of entertainment.
Entertainment doesn't just mean you're rolling out tacos and a Mariachi band
.
But then again, who says learning has to be all work, work and more work?
In the headlines course, for example, we start off with an assignment that goes like this:
Day 1: Introduce yourself
Day 2: Watch three videos—and these videos are from the movie, Karate Kid
Day 3: List five topics and many sub-topics

And what does their list look like?
Ice Cream
•   Cup
•   Cone
•   Scoops
•   Buckets
•   Sprinkles
•   Hershey's Chocolate Syrup
•   Brown Cow
•   Whipped cream
By Day 5, clients are clearly having fun
Mermaids, dinosaurs, deep sea aliens (yes, deep sea aliens exist, you know)—they all make a list. And everyone is having a blast. They're getting to know the members of their tiny group; they're coming up with all of these crazy topics and sub-topics. And it's a lot like what happens at our place every Friday.
On Fridays, for the past four years, we've taken our niece Marsha to the food market
The assignments could involve walking to the veggie section, weighing an object and writing down the weight. Or we might have to skip—no walking, just skipping—to the dairy section to find out how pricing works, and how Swedish rounding of prices works. In short, Marsha (and I) have been running, jumping and skipping through our learning exercise.
She's learned about frozen, dried and fresh foods. She's learn about weights and measures, about addition, subtraction, multiplication and division. Then when we get home, we do spellings in the garden or walking around the car (yes, I get sneaky steps on my Fitbit when I do that activity).
However, let's make this really boring. Let's hunch over a desk or dining table and you get the idea why most kids detest having to study. There's zero entertainment and a lot of screaming and do this, do that, involved, instead.
So what would Marsha want to do the following week?
And the week after? Doesn't take much imagination, does it? If our goal is to educate, to train, to impart knowledge, you and I are sure going about it the wrong way. A workshop doesn't need your audience to reverentially worship you as you show them slide after slide. At Psychotactics workshops, clients go for walks and do their assignments.
They sit by the pool. We have games, we have soft toys like Jordan the otter, and of course, Elmo comes along wherever we go. At one workshop, two our clients, Jessica and Alia, who happened to be belly dancers, taught one part of the group to dance, and the other to clap along and create the mood.
Would you want to go to another dull, reverential note-taking-workshop or come to a Psychotactics workshop, instead?
If it sounds like too much fun, and no work, that's not the case at all
Every course online, every workshop, every book you write needs to be result-oriented. If the client buys your product or service to get a result, a result needs to be the finale. But why does it have to be boring? The only reasons why any learning is boring is because the trainer doesn't realise that fun is possible, or they take the easy route and do what they've already done a million times before.
To create a fun-based situation takes a lot of work on your part. It's not as if to suggest that a serious training session isn't a lot of work. It's just that you need to do so much more planning when fun is involved. Entertainment is great for the learner or the audience, but it's a hard grind for you to put into place.
However, the results of information + entertainment are incredibly predictable
Clients come back repeatedly. If you were to attend a Psychotactics workshop, you'd find close to 50% of the audience are back for a second, third, fourth helping. Clients travel long distances just to be at the workshop. And they sign up even before we have time to put up a sales page. For instance, if you take the Singapore Landing Page workshop, ¼ of the seats are already gone.
With the Brussels workshop, ¾ of the seats were taken before we completed the sales page. A similar trend plays out when we're conducting courses online.
There's the Article Writing Course—yes, the live course online—in July 2018
The seats would go on sale by early March. And before you know it, and often within 24 hours, that course is filled to the brim. If you look at a presentation, there are compelling videos, loads of cartoons, a touch of animation—all designed to give the audience respite, even though the presentation may be under 40 minutes long.
And if you've read a book from Psychotactics, you know that once again there are cartoons, a recipe in the middle of the book and an epilogue at the end of the book telling you the process of how the book was made.
What's the goal of education?
To come back, that's what the goal should be, shouldn't it? Imagine you as a kid wanting to race to school every day, because, hey, school was so much fun. Imagine desperately wanting to continue a video series on a topic like Photoshop, because the presenter is so amusing. Now make no mistake. It's not about pure entertainment.
You're there for the information as well, but why on Earth does the process of imparting information have to be so boring?
"Better, faster, cheaper"
That was the mantra, the chant that caused the Mars Polar Lander to fry just 23 days after the Mars Climate Orbiter. According to an article in Wired Magazine, vibrations in that craft's legs may have convinced the craft's on-board computer it had already landed when it was still 100 feet in the air."The specific reasons [for that failure] were different, but the underlying parts, this overly ambitious appetite, were the same."
"NASA made some "big-time" changes after that," said NASA engineer Richard Cook, who was project manager for Mars exploration projects.
They got rid of several other missions, including one that involved bringing rocks back to Earth. NASA, it seems, reevaluated what they were doing, based on strategies and concepts that had stood the test of time.
When teaching, what stands the test of time better than entertainment?
Would you rather go back to a place that is boring, or one that is a fun-learning experience?
Which one are you most eager to go back to, time and time again?
Well, since we're on the same page, let's go to the third part. Now that we're pretty sure that fun is part of learning, let's move to the third part and find out just where we can put fun parts in the learning.
3) How to place fun elements in your training
Rob Walling has an unusual video in the middle of his presentation that takes the audience by surprise.
In May 2017, I spoke at the Double Your Freelancing conference in Sweden. Rob was one of the speakers, and his topic was about the topic of "how to launch a startup." Rob's a pretty easy-going speaker, with well-thought-out slides and a gentle progression. Until midway, when the entire presentation seems to stop for an intermission of sorts.
Walling decides to show the audience a video of how his son solves a problem progressively. It's a home video, nothing flashy, yet the audience laughs as they watch the story unfold.
How did the video show up in Rob's presentation?
It's the same question that could be asked when you attend a Psychotactics and go off scampering for a scavenger hunt. Right in the middle of the workshop, there's a peculiar assignment. The pre-assigned groups are given 30 minutes to go out and find a whole bunch of items, return and then upload the pictures to the blog.
The next day each group makes a presentation; the best entry is chosen by popular vote, and there's a tiny little prize ceremony.
You noticed the fun element in both the examples, didn't you?
The question is: how did they get there? And the answer becomes pretty apparent even as the question is being asked. Someone has to put it there, because yes, it may show up quite by chance. However, in most cases, the creator of the product or service has to be proactive enough to put in the fun elements.
Your product or service needs this break as well —Why should it be?
When I went to school, we had a short break of 15 minutes, then a lunch break of an hour. We'd race out of the class at break time, so we could get onto the playground. Was the play connected in any way to our biology or physics class?
Of course not, but the fact that someone decided to have the short and long break enabled us to study and play on every given day.
Your product or service needs this break as well
The way to go about creating the entertainment factor is to sit down with the book you're about to write. If you could make it fun, more interesting, what would you do? If you're about to conduct a course online, what do the assignments look like? Is there any space for play?
What about your workshops or seminars? Are the participants like prisoners listening to you drone on forever? Or is there some factor of entertainment and play?
If you remember picking up a copy of the Reader's Digest, you have this example with "The Lighter Side of" and "Laughter the Best Medicine" in the middle of some pretty serious articles. Someone sat down and said: "Ooh, all of this stuff is intense. We need to lighten up".
Not everyone appreciates the entertainment, of course
A scavenger hunt may not go down well with 100% of the participants. Cartoons in a marketing book sound a bit crazy, doesn't it? A door that creaks open on a website (it's going to be on our new website) may seem outlandish. And there are always going to be naysayers.
However, by and large, those are the people who wanted to stay in and do their homework while we ran out during school breaks. If they're unhappy with the entertainment factor, don't go around chaining the rest of your group to ol' grumps. Instead, design the event, the book, the product or service with a bunch of fun elements.
Look through other books or situations to find inspiration
Esquire Magazine may have a joke section—just one joke told by a supermodel. Could you be that supermodel in your book? If you've got a video course, why do you have to be Ms.Serious or Mr.Let's-Get-To-The-End? Have a couple of videos that tell a joke, or show something funny around your neighbourhood.
Maybe take a leaf from Rob Walling's book and put in a video about your kid's crazy jokes. The fun part doesn't always have to be disconnected. It can connect quite easily as well.
In The Brain Audit, there are sections where there's a whole page of cartoons, and they connect quite precisely. There's also a total disconnect with a butter chicken recipe.
Do what you please: connect or disconnect at will.
• Crossword puzzles
• Recipes
• Funny home videos
• Cartoons
• Stories
• Case studies
These are just some ways to entertain your audience while educating them
As this article demonstrates, entertainment isn't just a nice-to-have. Instead, it's a necessity. Sometimes it is the reason why people show up. Sometimes it's the reason why they stay and continue.
And sometimes the entertainment may be right at the end, like when David Attenborough and his crew put in the "how we made this documentary" as an epilogue of their film.
When you see an idea you like, make sure you borrow it and use it well. We've used ideas from video and used it our books. We've been to a Sting concert and used some of the concepts in our podcasts. You can get ideas from everywhere if you look out for them—and more importantly—implement them.
My mother-in-law's Sunday school story didn't end well.
She managed to get the kids interested, but jealousy worked against her. She was told to stop the fun bits and focus only on the serious religious teaching, instead. You, on the other hand, aren't going to be pulled up if you add entertainment to your work.
However, you have to plan in advance. The entertainment isn't likely to just work its way into your syllabus. Sit down, create the entertainment. Start small and build from there.
Work is fun.
But play is just as educational, if not more so.