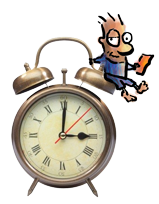 How To "Actually" Finish Writing A Book
Most of us would, at some point, want to write a book.
It seem logical, doesn't it?
A book is a pretty cool achievement.
It opens doors.
It's a marketing tool that boosts your credibility.
It helps you to empower your clients–even expand your market.
What I found, instead, surprised me…
When I finished my book, I got a sense of order. I got clear on
what I wanted to say. I had a system in place, first for myself.
The book, it seemed, would open doors, boost credibility, empower
and expand. It even brought in really good clients and revenue.
But most of all, I had a system
My first book, "The Brain Audit", was a mishmash of ideas, until I
actually wrote it down in a structured way. That structure then
enabled me to improve my own work. I wrote better
sales letters, better e-mails, and most of all I could spot the
gaps. Before I had a system in place, it was a bit of hit and miss.
I'd put in some stuff and leave out bits.
Then I'd wonder why things didn't work out like they should.
But the moment I had the book complete, the system clicked in
place
Sure, I called my first book "The Brain Audit", but in reality
every book turns out to be a form of audit. It's a checklist
encapsulated in a whole bunch of pages. Pages that
need to make sense to yourself, first. Then the reader. Without
"The Brain Audit" we'd struggle in our own business a lot more than
we needed. The writing of the book itself–that was the most
frustrating, yet most rewarding thing I'd ever
done.
And yet, the frustration is a waste of time
The reason why we're frustrated, is because of the belief that if
you have the knowledge, you'll be able to put it together somehow.
That's a bit like having the ingredients for a dish, and hoping
you're going to be crowned the winner at "Masterchef".
Putting together a book without a "recipe" is an exercise in madness
We all know this, because at some level we've all tried it. We may
not have gone into book-writing land, because we've been so busy
just trying to get an article off the ground.
And yet, writing has a structure, a skeleton, a system
When you follow that system, you're able to assemble the
information in a way that not only makes sense for you, but also
for your client.
Today's world is cluttered with books that readers
never complete. And that's because a powerful book is based
on the elements of "consumption". Without understanding
consumption, a book is just a mass of endless content–just like a
squillion books out there.
Spinning is not an option
It's pointless to struggle and spin endlessly when there's already
a system in place. And a workshop is the answer, precisely because
you have to travel. You have to put off doing work for those three
days. You get to focus, instead of being distracted by all the
stuff that invades your day. For three days, you talk, breathe,
drink and eat the system.
Then you implement
This is not a chatter-blah-session. The notes are sent in advance.
You get ONE speaker, that's me. And I speak for a third of the
time. Two thirds of the time, you get to actually do stuff. And
better still, you don't even have the claustrophobia of the meeting
room.
Most of the outstanding stuff is done outside the room,
over drinks at dinner–and if there's a pool, by the pool. Because
when you think about it, you don't learn very well at a desk or
being chained to a seat, do you?
To actually finish a book you need structure
You need to understand consumption.
And that's when you can put your own system together.
Yes, there's credibility, empowerment, expansion and all the good
stuff. But most of all you have a system that sends a quiet tingle
of happiness down your spine.
That's the real victory.
Yes, there's an important condition…
Come join us, but be aware that you need to have read The Brain
Audit in advance. Yes, it's a barrier. But it ensures that we have
clients that are truly interested in learning and improving their
business. You can buy and read The Brain Audit at any point before
the event, but we will not accept you if you have not read
The Brain Audit. There are no exceptions to this rule.
For more details–and to meet Elmo–go to:
https://www.psychotactics.com/dc
Regards
Sean D'Souza