---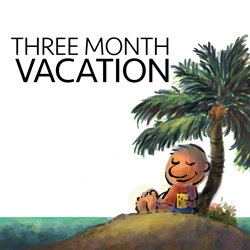 We find writing content to be such a tedious task
The reason is because we don't understand the barriers that get in our way. Instead, we write, edit, write, edit — and drive ourselves crazy.
One of the ways to get over the barriers of creating content is to use the Captain Kirk and Mr Spock method.
What is this method all about? Find out in this episode of the podcast..
---
In this episode Sean talks about
Part 1: How to use the Captain Kirk and Mr. Spock method of writing
Part 2: The power of preparation
Part 3: How to decide on your 'One Word'
Right click here and 'save as' to download this episode to your computer.

---
The  Transcript
---
Imagine you're the athlete who's trying for the Olympic gold in high jump.
You look at the newspapers that day and there is the Los Angeles Times and they're saying that he goes over the bar like a guy being pushed out off a 30-storey window. Then you flip to the next newspaper which is The Guardian and it says, "He is the curiosity of the team." Then you pick up the magazine Sports Illustrated and it says, "He charges up from slightly to the left of center with a gait that may call to mind a two-legged camel."
We're talking about Dick Fosbury here, the guy who first did the Fosbury flop. While all these newspapers and magazines seem to make fun of Dick Fosbury, it's unlike he had a great opinion of himself either. It's unlike Dick Fosbury was arguing with their comments because at college someone bet him that he couldn't get over a leather chair. He couldn't jump over that leather chair and he said he tried, but not only did he lose his bet but he also broke his hand in the crash landing.
In  1968, when he arrived at the Mexico Olympics he was relatively unknown and yet days later he not only captured the imagination of the Mexican public, but also the rest of the world. He sailed over the bar at 2.24 meters, which is 7 feet and 4 inches. It wasn't that he sailed over because that wasn't the world record. It's that he did it by overcoming the obstacle with his crazy jump which was called the Fosbury flop.
What's interesting about the Fosbury flop is that no one ever did that kind of flop before. No one ever tried to get over the bar in that manner. It was considered extremely weird, extremely camel-like and yet today it's extremely weird to see people jumping over the bar as they did back in 1968. Today the Fosbury flop is the way people jump over a bar at the Olympics in any sports stadium. What Fosbury did was he looked at the obstacle and he said, "Let me get over this in another way because there's no way I'm going to be able to do it the usual way."
That's really what this podcast is all about. We're going to look at writing and why we struggle with writing, why we have these obstacles with writing. If we go about it the way we've always done, that doesn't seem to work for us because you're going about it the same way that I used to do back in the year 2000 where I would look at the article and then try to write it and then spend a day, spend 2 days writing that article and getting very frustrated and not knowing what was going wrong. We have to look at the obstacle that bar and look at how we can over that bar in a completely different way. That's what this podcast is going to cover.
We're going to cover 3 things. The first thing is about editing. The second thing is about preparation and the third is about the one word or the one term. As always, we'll start with the first, which is editing.
Part One: Editing
I love making a rice dish called biryani. It is a dish meant for kings. It has all of these yummy elements. If you've ever eaten a biryani, you know exactly what I mean.
Here's how you go about making a biryani. You have to get all the things together, like spices and the yogurt and other stuff like saffron and ghee, which is a clarified butter. When you get all of those things together, you got some onions. In fact, you got a lot of onions and then you caramelised the onions. When all of that is done you, marinate it. A few hours later it's time to cook the biryani.
I put it all in a dish, which we call handi. You would call it a saucepan. Before I turn on the flame I have to do one very important thing. I have to seal the handi or the saucepan with dough so that it becomes like a pressure cooker and the meat cooks in it and the rice cooks in it and all the flavours cook within it and it's all sealed you can't get in. Did you notice the problem? Sure, you did. It was the dough. It sealed the vessel. There is no way to know whether the rice is cooked or the chicken is still raw. The dough prevents me from editing.
Editing is the first big obstacle to writing. Why? Because the writer and the editor are 2 completely different people. The writer is like Captain Kirk; you watched Star Trek, didn't you? The writer is like Captain Kirk and Captain Kirk has all these great ideas. He wants to go where no man has ever gone before and he is a bit out there. Then you have Spock and he needs to be logical and that's how your editor acts every single time. We have these 2 people, 2 completely different people and they're at log ahead with each other.
What we do when we write is we put both of those people on the same seat. Of course they're going to fight. Of course they're going to continuously argue with each other and of course that's your obstacle, isn't it? You're not going to get over that obstacle because you're treating both of them as the same person when they were completely different. The first thing you've got to realise is that it's not Captain Spock, it's Captain Kirk and Mr. Spock. You've got to start with the writing process and then let it marinate and several hours later you have to bring in Mr. Spock. Just like the biryani, you've got to let that marination process take its own sweet time.
You probably want to write at one part of the day and then one look at it maybe later in the day or even the next day. This is what I had to do when I first started out. I was not very good at writing. I was not very quick at writing. I would send my article to a friend and a client, whose name is Chris Ellington. Chris would look over it and then fix it and he had a million fixes and then it will come back and then I would send it out again this time to Rochelle. Rochelle would look at all the grammar and fix it and all of this editing process would drive me absolutely crazy plus there was my own creative output as it were.
This is the process. There is the writer and the editor. There is this time in between and what we do is we make a Captain Spock out of it. Of course it doesn't work and there is no reason why it should work, because editing and writing just do not mix. That's our first-grade obstacle and we have to learn that we're going to have to do thing differently, do a bit of a Fosbury flop if we want to get over that bar and write great content.
This takes us to the second one and the second one is all about preparation.
Part 2: Preparation
On June 29, 2007, Pixar released a movie about a rat and it was called Ratatouille. It was a story about an inspiring chef called Linguini and her rat called Remy, a rat that loved to cook.
Speaker 1: Animation is a very, very complicated business. There's hundreds of people involved in the actual production.
Speaker 2: Many things that we take for granted in real life are difficult to do in the computer.
Speaker 3: Pixar is really very good at addressing complex problems. By far, this is the most complicated clothing that we've done.
Speaker 4: We went to a special sequence on that with the character with Linguini jumps into the sand to try and save Remy. He comes out dripping wet and we had to try and figure out a way to get that look when claw sticks to the skin and you can see just a little bit of colour coming through it.
Speaker 5: What do we do? We abused one of our poor coworkers. We make him dressed up in a chest outfit. We doused him with water and we filmed him. What does it look like? We're on the clothing. Can you see it through to his skin? Where do the chips come off from his face? It's our excuse to abuse coworkers actually not to think about it.
Sean D'Souza: What you just heard in that clip is preparation, preparation and more preparation. The reason why Pixar has to do so much preparation is because they're not amateurs. They have million dollar budgets and of course they're wasting a lot of money. They're also wasting time and they're wasting energy. When you think about it, that's exactly what we do when we sit down to write. We don't create that moment of preparation or really that hour of preparation and that's how you know the difference between an amateur and a professional.
The amateur just sits down and begins to write. They sit at their computer and they decide, "I'm going to write an article today. I'm going to create a podcast today. I'm going to create a webinar." The professional on the other hand sits down to plan. I was to listening to a podcast earlier today and there was this interview between Brian Orr and Jeff Brown. Jeff worked in the radio industry for many, many years and now he has his own podcast. He was talking about how people just show up on podcast and they start to ask questions and they don't prepare and how all the preparation is critical.
If you listen to Ira Glass on This American Life and he's on videos on YouTube, he talks about the preparation and how finding the stories takes half the week even though they have so many people in their staff. We think, "We're just business people. We just have to write an article. Let's sit down and write," and that's not how professionals work. You are a professional when you sit down to write and therefore you have to sit down to plan.
What are you going to plan? You've got to figure out what topic are you going to cover, what one word are you going to cover, what 3 sub-topics you're going to cover or at least how you're going to structure the article, how you're going to structure this podcast. When I sit down to do this podcast, most of the work is done outside. Admittedly, the music takes a lot of time but the podcast takes only about 45 minutes to record and it takes me an hour and a half to put all the details together, sometimes longer. I'll go to the cafe. I'll sit don and I'll put it all together. You can see a photograph of that. I'll put it in the show notes.
It takes a lot of preparation to create something that is more than average and that's what professionals do. This is the obstacle that we run into. It's not I don't try to beat the system. I try it. I'll show up here at 4am and I'll try to record a podcast and then it's 4:30 and 4:45 and then 5:30. It's very, very frustrating and so I've given up. I've totally given up.
Every time I want to record a podcast I will go to the cafe and sit there and plan. I don't have the time that's why I go and that's why I plan and this is what professionals do. They plan before they execute. They get the ingredients, put the biryani in the fridge, let it marinate and then later they are cooking it. Amateurs? We just go there and we cook it right away as if something magical is going to happen.
We've looked at 2 main obstacles and the first one was editing, the fact that we get Captain Spock together instead of having Captain Kirk and Mr. Spock. The second thing is this whole factor of preparation and how we want to bypass that process of marination.  This takes us to the third part, which is the one word or the one term.
Part 3: One Word
This podcast started with the story about Dick Fosbury. You have to ask yourself, "Why did that story exist? What is the point of that story?" the story was about obstacles and overcoming those obstacles, but why did the story matter? The story mattered because of that one word or one term and in this case the one term is a different perspective. Right until that moment in Mexico when Dick Fosbury sailed over the bar like a 2-legged camel, there was only one perspective and that perspective was to jump over it, straddle over it. He went over in a completely different way.
The one term is about different perspective and that's how we look at the entire article. We didn't go about how do we construct our article and what is the structure of the article, but we looked at things that stop us. We don't realise that they're stopping us and that is editing and preparation and the one word that one word or one term which is different perspective. It allows me to do both the preparation and the editing.
When I'm preparing, I'm thinking of how can I have a different perspective on article writing. Then when I'm done and Mr. Editor has to show up, at point in time I'm going, "Did I do this? Did I actually adhere to the one word or one term?" In a way the one word or one term satisfies the needs of those fresh 2 guys, which is preparation and editing and he does so, so brilliantly.
When you're siting down to write something, create something ask yourself, "What is the one thing that I want to convey here? What is that endpoint?" Once you know the one word or one term you will be able to communicate in a way that you've never communicated before. You'd be able to edit it in a way that you've never done before.
Can it be more than one word or one term? One term is a couple of words. Maybe you could stretch it to 3 words. The problem is that you may want to put in 3 words or 4 words or 5 words to describe your article and the further away you go from one word the more complicated it becomes. It's very, very hard to then edit something or nail it down so find one word. Ask yourself, "What am I going to talk about today? Is it endeavour or is it scarcity or is it premium?" The point is once you get the one word and the one term that becomes a lot simpler and that's really what we want.
Summary
That brings us to the end of this podcast. What did we cover today? We covered 3 things. The first thing was the factor of editing that the editor and the writer they're 2 different people. They show up at different times of day, probably on different days as well. When you write and you edit on the same day or write and edit, write and edit, write and edit, thank you. You're just frustrating yourself and driving yourselves completely crazy. Do not edit. Come back another day. Do not become Captain Spock.
The second thing is the preparation. The professionals they don't sit down to write. They don't sit down to create. They sit down to plan. You need to go away somewhere. Plan, come back then you start to write. If you have to learn how to write, you can deconstruct say this piece because it's there. It's there in the show notes. You can deconstruct how it is created and then recreate it or you can do an article-writing course and learn how structure is built and how articles come together and how podcast come together and how … It's all based on structure and once you understand the structure it's just a matter of unfolding it like any language.
The third thing that we covered was one word. The one word comes before you head out to the cafe, before you sit down to plan. It's what am I going to cover today, what is that one thing that I want my audience to get. Once you know that and you should know that, then it's very simple or rather a lot simpler to get to the end result. What's the one thing that you can do today? The one thing that you should do today is just sit now and say, "I'm going to write an article. What is the one word that I'm going to cover?"
If you're not sure what you should do, I would suggest you go to the show notes and look at some of the links that I put there. Then deconstruct it and see how you can actually work out what one word was I trying to cover. You'll start to see a pattern and once you get that pattern you will learn how to do it yourself..
Of course there is no substitute for being with a good teacher and I am a good teacher and you know that. I'm going to be there alive in Nashville, Tennessee and then in Amsterdam in The Netherlands and we're going to do a storytelling workshop. I don't know if you noticed, but I'm sure you did, this podcast and every podcast is full of stories and that's what keeps you going. As you're walking, as you're driving, suddenly in the middle of all those facts and figures there's the story unfolding how does that story unfold.
When you read the book The Brain Audit or you read the book on pricing or you read the book on testimonials, when you read those books you don't always know why you like the book so much. Sure there's a structure. Sure there's a system, but more critically there are case studies and examples and analogies and stories and that's what keeps the progression going ahead. Fact and figures they are very good but they are very tiring. Storytelling becomes very critical. It's not only critical to get the message across in a meaningful way, but it's also very helpful to know how to construct stories so that your audience remembers them.
There are lots of storytelling books and there are lots of storytelling workshops, so why is this one going to be different?
This one is different because this is storytelling versus storytelling. When you open a book on storytelling, essentially they're teaching you how to write short stories or they're telling how to write a script or a movie. Very rarely are you going to get storytelling that helps you construct stuff from business, for writing articles, for adding to podcast or seminars or just about everything that you do in business.
How do you connect it back to the business? How do you create books? How do you create reports? How do you create witch stories embedded in them so they become irresistible? That's not what most workshops and books online are going to be able to teach you and that's why this workshop is so critical.
Come join us in Nashville on the second, third and fourth of December or if you're in Europe it's the fifteenth, sixteenth and seventeenth of December. You can find everything at psychotactics.com/story-telling-workshop. The prices are going up. We always raise prices and they're going to go up every 20 days or so. By the time you get to it several months later, which is when the workshop begins, it will be at its highest price. We are still in the early bird stages so go to psychotactics.com/story-telling-workshop and we'll see you there.
If you haven't read The Brain Audit, you should read The Brain Audit. Why? Because it's one of the coolest business books you will ever read. It has lots of stories and it's the barrier to the workshop. You have to rear The Brain Audit before you get there, so either the workshop and The Brain Audit or join us at 5000bc.com.
That's it for me on a Friday evening, not 4am, so that's a little different. Bye for now.
Storytelling is "persuasion with class"
Does the brain actually process thoughts in a step-by-step manner? You can use all the "buy now" buttons and countdown clocks, but it just comes across as aggressive. You can use facts, figures, and yes, they all work to persuade, but storytelling does it with finesse. See how stories are used in the excerpt of The Brain Audit to get your attention with finesse.