---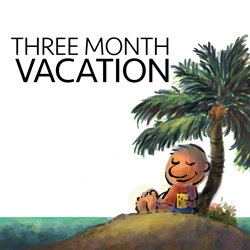 Imagine you had a program that generated over $150,000 a year
Let's also imagine that this program always had a waiting list and that clients loved it. Would you stop the program, or let it run? In 2006, we started the Protege Program and by 2009, it came to an abrupt halt. But was it abrupt? And why did it stop in the first place?
Get ready for this action-packed session—full of lessons for your own small business.
---
Right click here and 'save as' to download this episode to your computer.
---
Psychotactics Workshop Stories
"This transcript hasn't been checked for typos, so you may well find some. If you do, let us know and we'll be sure to fix them."
---
It was February 2006
I'd just started a crazy venture called the Protege. Well, it was crazy for me at least. I'd written a sales letter promising that I would teach six courses in one year. The courses were Article Writing, Copy Writing, Information Product Strategy, Website Strategy, Core Marketing Strategy and PR (Public Relations). And no sooner than the Protege sessions started up when I had this idea of holding a workshop for the Proteges in California.
There was only one problem
This workshop was not part of what I'd promised. It was an extra workshop of five days. For the first three days, we'd be working on Website Strategy and the next two days would be closed-door Protege sessions. So the problem that arose instantly was one of scheduling, money, effort and a few dozen assorted issues. For me, it meant that I had to book a room somewhere in the U.S., book flights and do an entire workshop in slides in less than eight weeks. What's more interesting is that the workshop didn't exist. Notes didn't exist and neither did the slides.
This was compounded by a few interesting facts
The Protege year was something that was just dreamed up in a sales letter. No material existed for any of the six courses (today they all exist in audio/text, but back then I was creating it as the courses rolled along). So I had this cute little challenge of hosting live teleclasses (training calls), creating content on the fly, managing a forum with 15 proteges and preparing for a workshop all at once.
Admittedly those were problems that were pretty rough but that was the least of my problems
I also had a bit of a mutiny on my hands. I hadn't made the workshop a compulsory attendance issue (you could attend if you like to) but I sure stressed it was important. I also required each of the proteges to cough up an additional $500 for the workshop (it was just to cover the costs of the venue etc.) This additional payment didn't go down well. What made it worse was they had to travel to Campbell, California, stay in a hotel and had all of this additional expenditure—not to mention they all had to take at least a week off from work. They were not happy in the least. It was almost like a bit of bait and switch.
But in my mind, it wasn't bait and switch at all
I really felt that those five days would be of immense help to the Proteges. For one there was the factor of learning in a compressed state (over five days). There was also the factor of connecting with each other because when people connect, they work better after the connection. To me, it seemed quite sensible to have a meeting like this totally out of the blue (just kidding). But this sudden move kicked up a ton of dust and I then spent a fair bit of time on the phone, and via the forums and email sorting things out.
Once things were sorted out the real work began
We had to find a venue and get on with the job of getting the show on the road. Because Renuka's sister, Audrey lived in Campbell, she did some scouting around for us and we soon located a meeting room at the adorable Pruneyard Plaza just 5 minutes away from Audrey's house. And unlike the earlier workshops, there was absolutely no drama at all this time around.
All we had to do was land in San Francisco, and we were picked up from the airport. We were chauffeured around from Kinko's (where we got our binders and notes photocopied) to Costco and just about everywhere. In fact, the hotel even picked us up at 7 am from the house every morning and dropped us back every evening (I bet no one has ever done that before or since). And the workshop went like a dream. Oh, I forgot to tell you how we made a profit from the workshop.

So here's how we made a profit
$500 per Protege wasn't even barely going to cover the airfares and costs of the workshops, and if you're going to do a workshop might as well make a profit. That's only part of the issue. When you're doing a workshop, you want to make sure you have a full house. Having just ten or fifteen people in a room is nice, but having about 25-30 people in the room really creates enormous energy in the room. So we decided to sell 15 -18 seats (we only ever take 33-35 attendees—never more). And the good thing was that we had already "sold" 15 seats because all the Proteges decided to show up. This created an instant urgency because 50% of the seats were taken. Bear in mind this workshop was selling at $2200 per head or thereabouts, so it wasn't an easy sell. Even so, the workshop was soon filled. The Campbell workshop was well on its way.
The Campbell workshops and the Protege Program went on till the year 2008
The Protege Program was a reasonably profitable program generating anything between $100,000-$150,000 a year. And year after year we'd have the workshop in Campbell, CA and there were never any hitches. And it became part of the Prot'g' Program. What was even cooler was we started speaking at the System Seminar in Chicago, which was often held around the same time as our Protege sessions, and so we'd finish the Protege and head to Chicago, do a speaking engagement and head for a well-deserved break either within the US or to Europe.
But then in 2008, we decided to pull the Protege Program
As I said, the Protege Program was a reasonable sum of guaranteed income year after year. But to my mind, it wasn't good for consumption. Expecting a client to learn five or six new skills in a year was like learning five or six new languages a year. It wasn't just bad for consumption, but it wasn't (in my mind at least) doing the customer any good. So we pulled the Program. And people often asked me what I would replace the program with. And I didn't plan to replace it with anything. As far as I was concerned, I was more interested in teaching and getting the clients to learn and implement. To me the Protege Program, wonderful as it was, wasn't achieving exactly what I set out to do. And so when we pulled the Prot'g' Program, we pulled the workshops as well.
Not all workshops of course
We'd still do some workshops in Auckland, where we live in New Zealand. One or two a year if at all. But the workshops held locally didn't require the same level of planning and precision as the international workshops. Plus there were no travel costs, hotel costs or any fancy costs. Even our core costs of the room hire and expenses were lower here (There's no gratuity or tipping required in New Zealand and all costs are inclusive of taxes, so there are no surprises whatsoever).
And then the year 2009 rolled along. It was the first year we'd didn't do any workshops. Not in the US. Not in New Zealand. And I hadn't really planned to do any in 2010. In fact I was pretty much happy to be back in New Zealand after a three week vacation in Argentina and Uruguay. And we were sitting at our favourite cafe when Renuka suggested we do the US/Canada trip.
In every situation, I have an idea and Renuka says no
In this situation, I was saying no and Renuka wanted me to go ahead.
And we had a lead time of just four weeks. In four weeks we had to get at least 35 people to sign up at two venues: Vancouver and Washington D.C. And I wasn't even keen on doing the trip. But Renuka said we had to do it.
Um did I say 35 people? I meant 70 people (35 at both venues).
It was a start of a mini nightmare.
The nightmare wasn't so much getting the sign ups for the workshop
The nightmare was getting the venue for the event. You see, all those years of California sun had made us pretty complacent. Getting a venue for the workshop simply meant that we fixed a date, called the hotel and got our room. And bear in mind the booking is always temporary. Even though our workshops have always been solidly booked, we still will always make a temporary booking—just in case.
This time around there was no temporary booking to be had
Unlike the usual California venue, we were looking for places in Washington D.C. and Vancouver, Canada. And two instant problems cropped up. One was the obvious one: we'd never had a workshop in any of these places, so we were totally unfamiliar with the territory. The second one was that we had no relationship with the hotel—and hence not a clue of what to expect.
But at first, it all seemed simple enough
I went online and looked up hotel meeting rooms and there they were—dozens of options just waiting to be picked. What surprised me was that most of them were costing as little as $200 + taxes per day. I was astounded—truly astounded because these were hotels in prime areas. Some of them were within walking distance of downtown areas, even the White House. But hey, I wasn't going to complain. I now had a pick of hotels and I was going to do my cherry-picking all right.
So I did what any sensible person would do
I emailed half a dozen hotels and asked them if they would be willing to book a meeting room for the dates we'd decided upon. And with that job done and dusted, I moved along to making sure I had the sales pages ready because we needed to get participants to sign up as well. And the first email that went out was pretty darned heartening. Over 50% of the seats got taken in just a few days. This was looking better than I thought until I checked my email.
The inbox was swamped with responses to my queries
But the common question I kept getting was: How many rooms can we block for your guests? Hmm, I figured 35 people were going to show up, so I told them we'd have at least 15-20 rooms taken up by the guests. But I couldn't be sure, I admitted. After all, the guest may choose to stay at the hotel or elsewhere. So I asked them to block a temporary 15-20 rooms and as we signed up participants, we'd direct them to the hotel and they could sign up. Of course there would be a cut off date, so the hotel wouldn't have to keep the rooms booked forever.
But the hotels didn't want to play ball
They wanted us to guarantee the rooms. And guarantee at least 80% of the rooms. So if you consider 35 participants, then 80% is about 28 rooms. Consider that every guest stays 3 nights, and that's about 84 bookings. Each room may be in the range of $100-$200. You get the idea, don't you? The hotels were asking us to guarantee between $8500-$17,000 worth of bookings. And if the guests didn't show up, we'd have to foot the bill.
So I changed the question.
I asked: If I don't guarantee the rooms, what will you charge for the meeting rooms? $6016 came the answer from one of the hotels. That's $6,016 per day. A lot better than paying $17,000, you'll agree, but still not a risk worth taking. And now we were in a real soup. Most of the participants who'd signed up were told that we'd have the workshop in Washington D.C. and Vancouver, Canada, but the exact details were going to be revealed later. Now we had sign-ups but not a meeting room in sight.
It was time to fill in every hotel form we could find
I don't know how many forms I filled up, but I hated every one of them. It was the same boring set of questions over and over again, and because they're all forms, both Renuka and I were cutting and pasting endlessly. And then the responses started coming in by the truckload. Every time we'd check our email there was a whole bunch of emails with counter questions: How many rooms will you book? Will catering be involved? What is the minimum catering you'd require. The answer was none, no and nothing. But it still took up hours and more hours every day. I was feeling like a zombie dealing with what seemed like an endless barrage of queries.
That wasn't the only problem
The other problem was they were so many hotels (some with similar brand names) that they all started merging into one in my head. It was at this point that three saviours stepped right up. In Vancouver, Leanne asked if she could help. In Washington D.C., Marina and Natalya volunteered as well. By this point we were exhausted, but we'd managed to get a few hotels to agree to our terms. So yes, we'd do a temporary booking. And no, there's no need of any fancy catering. And no we can't guarantee the rooms. And some agreed. So now it was a matter of creating a shortlist.
Excel and me aren't the best of friends
In fact we hardly know of each other. In all my year on a computer—and I've been on computers since around the early 1990s, I've never so much as opened up Excel, let alone do a spreadsheet. But as I said, I was desperate. Someone (I forget who) created a Google docs spreadsheet and we started to fill in whatever details were available. And things were starting to look good. The sign-ups had slowed down considerably since the early burst, but to be fair we'd only sent out one or two emails. Now that the hotels were kinda falling in place, we could have the luxury of filling in the rest of the seats.
Actually things were looking better than good
We'd settled on hotels that were in great areas: In Georgetown, Washington D.C and downtown Vancouver. At which point Marina and Natalya volunteered to look up the hotels. Natalya was in Washington with her husband and kids, so she jumped on the metro and very magnanimously checked out the hotels we'd shortlisted. And she came back with a "F" on the hotels. She wasn't impressed. The one we'd set our hearts on, was in the basement, very squeezed and with a distinct odour of mildew.
But Natalya wasn't giving up
Right at the start she'd hinted about a hotel called Hampton Inn, located near the Reagan National Airport. Now she set about checking it out as an alternative. And yes, the "shoe" fit. She approved of the meeting rooms and the hotel accommodation. But this close miss had set our hearts racing. What if we'd made the same mistake in Vancouver? This time it was Leann's turn. She made the long drive from Whistler to downtown Vancouver just to recce the various options. And yes, lightning does strike twice. The one we'd originally chosen was a bit of a dump. Slightly tacky. Not so hot.
But just like Natalya's story, there was a happy ending
The Listel on Robson Street, Vancouver was actually happy with our crazy terms. And they were ready to make a booking for those meeting rooms. That Excel spreadsheet was finally down to two choices, one in D.C and one in Vancouver. But it's not like the emails stopped. You see we'd contacted (I don't know) maybe 40-50 hotels (maybe some twice, even). And they were all writing in asking to confirm. We even had some long distance calls to top up the emails. For a change it was nice to say NO. And yes, our trip was finally getting underway.
And not a moment too soon
Participants had to fly in—and some from tiny airports, so they needed to know quickly which airport to fly into. By this point we knew the answers. Luckily from that moment on, nothing much went wrong, but that week or two was pure misery. I'd go to bed completely drained—even frustrated. To have those rooms booked and the event underway was such a relief. All I had to do was make sure that the rest of the seats were filled and I got down to the business of making sure we got the blog rolling (to create a factor of excitement and anticipation) and the slides and the music for the event.
The Brain Audit workshops were kinda unusual
For one it wasn't just a workshop. Every four years, we have a Cave Party + workshop. At this Caver Party, we not only learn, but we go out on a day trip, do a treasure hunt, sample the wines in wineries and spend lots of time over lunch and dinner. But I was still a bit apprehensive. Some of the participants had been with Psychotactics and 5000bc for a long time. And some of them had read The Brain Audit in Version 1, Version 2 and also Version 3. They were members. They'd been on our courses. And there I was, talking about The Brain Audit. I was afraid it would be super boring for them. I mean we'd gone over this stuff before in the books, audio and video. How could I straddle the expectations of those who'd just read the last version of The Brain Audit vs. those who'd read every version.
Sleep wasn't easy to come by
And it wasn't because of jet-lag either. Sure we'd flown in from New Zealand to California, woken up at 4am and got onto a flight bound for Washington DC. Sure we were tired and crossing squillions of time zones. But exhausted as I was, I couldn't sleep. I'd wake up at 2am to practice my presentation and go over it again and again, making dozens of changes. Even the second day (which was the day off) had me a little perturbed. I wasn't sure how we'd go about the treasure hunt. Were we going to play dodge ball? How would people react to having to spend an extra day for no apparent learning? These things bothered me a lot. And it wasn't till Day 3 that I truly started to relax just that tiny bit.
I wasn't well either
I was definitely very exhausted. Not sleeping well. Apprehensive. And yes, I had a reasonably irritating acidity problem as well. This meant instead of gorging everything in sight, I had to restrict myself to "baby food". Anything that was bland, non-oily—as I said, baby food. Alcohol, chocolates, coffee, icecream: they were all off the menu. Of course I wasn't paying much attention at first. So I went out. I ate Ethiopian food, then Mexican, then Italian—yes, back to back meals.
And I was in more than slight discomfort. That didn't help me overall. And now I'm sounding like a real wus, but I managed to stiffen my shoulder and neck as well. So why am I telling you all this? Well there's sympathy (ha, ha) but more because you need to know that these things happen. That you're not going to get this free ride into everything turning out just hunky dory. And yet if you listened to the recording of the workshops or were there at the workshop itself, you'd notice little or nothing unless I told you about it.
The last night in D.C.
We're all packed and ready to catch an 8am flight the next day to Vancouver, Canada. It's an international flight, so we have to be at the airport by 5 am or so. And so we make sure we get to bed before 10pm. Then at 10:30pm, the fire alarm goes off. There's this insistent beeping, and we're roused from a deep, tired sleep racing around the room madly. I tried to call the reception, but the phone seemed dead.
Renuka ran barefoot into the corridor only to find it completely peaceful (Folks were coming back from dinner, and seeing Renuka barefoot, another woman took off her shoes). No one seemed slightly disturbed. It was like we were the only ones panicking. Then I looked at our bags. They were sitting right under the sprinkler. And I thought it was a good idea to move the bags before the sprinklers went off and soaked all the equipment.
As I moved the bag, the sound of the fire alarm shifted
Aaaagh! It was our travel clock. There was no fire. Somehow the travel clock had shifted and an alarm had been set for 10:30pm. And that's what was going off. I know it seems funny to you. And it was funny too us. We enjoyed the madness for five minutes and then hopped back to bed and dozed off immediately.
By the time we got to Vancouver, my diet was doing really well.
The workshops were far more relaxing for me. I smiled a lot more. And then, after a few days in Vancouver, we were ready to go back to San Jose, California for a week, before heading back to New Zealand. The original plan was to have three workshops. One in Vancouver, Canada. One in Washington D.C. and one in London, UK. Thank goodness we stopped at two. I was exhausted. I was ready to see sheep and head back on my Air New Zealand flight back home. And we did. We had a little hiccup or two (the flight was delayed by 12 hours; I acted like an idiot and ate spicy Indian food and re-started up the acidity) but all in all it was just part of the game.
There's so much to do. So little time. It involves pre-selling, getting venues, making sure everyone's comfortable, getting great content and running a tight ship in terms of budgets—amongst other things. Things go crazy in workshops. And not so crazy. And these experiences may intimidate you a bit. Believe me, you should have workshops. They're what helps you connect with your audience in a way that no Internet browser can do.
They're what help you become a better teacher, presenter and consultant.
And it forges a bond that causes clients to become friends. We went with Marcus S for sushi. Stew Walton spent close to 6 hours to come and say hello, join us for dinner, and then went back the next day (another six hour journey). Greg L brought his daughter, Rabia and his wife Penelope along to meet us for dinner. Marina B took us to lunch, showed us around, and hosted another lunch for several of us. Steve W helped us with the video shooting, production and editing. Tom C helped us by being the perfect interrogator.
Karen T and Warren H made sure I ate sensibly at the workshops. The list goes on and on and these are just folks I'm mentioning from the D.C. Workshop. Everyone plays a massive role—way more than you can imagine. This isn't just some passive "show up and learn" workshop. Everyone gets "goodies" from their hometown. Everyone takes pictures. They have long chats. Dinners. This is like Thanksgiving or Christmas lunch (without all the tension ;)). It's magical. Often even very emotional. And yes it's a moment in time that you can't recreate by just being a speaker at some event. You have to wade in and it's not always pretty, but it's always exciting and memorable. And so far, it's always had a happy ending.
These are events you can't recreate sitting at your desk in the comfort of your office. You have to be a little brave. A little scared. A lot hassled. And you'll find rich rewards in hosting workshops.
So there you have it. A glimpse into just some of the episodes into our workshops. Let's head off to the next chapter: The Untold Backstory of Psychotactics Online Courses and Products
Footnote: You always want enough people in the room, and it's not because of cost and profit factors alone. There's also the factor of having enough people in a room. If there are too few participants, it's much harder for both the presenter and the audience. For the presenter, having a group size of between 20-30 ensures a high level of energy in the room. You get all sorts of folks when you have about 30 of them in the room, and invariably you get introverts, extroverts, funny folks, more serious folks. In short you get a good mix. This is critical for a presenter, because not only does it assist in the actual presentation, but also in group sessions where a good mix is pretty darned essential.