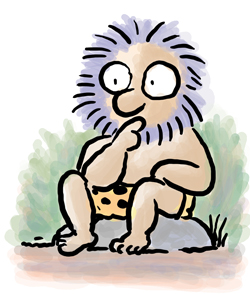 Book prices are run by fear, not by what's happening in the real world.
You can buy a book today from Amazon at  $10.
And it's acceptable to get a book at $10 only because your neighbourhood publisher doesn't have the nerve that his local restaurant has. My curry at the local takeaway now costs more than the book I can buy at Amazon.
When you consider it takes the guy at the local curry place about seven minutes, a book takes about three-six months. That's not counting the really nasty ones where you battle for about a year. That's not counting the immense PR and stuff that needs to be done, before you can even sell 5000 copies.
And that's just the book.
So when e-books came along they showed quite clearly that publishers have been, and continue to be stupid about pricing. We don't need 15,000 new recipe books in the next year. Instead of mindlessly putting out book after book, maybe it's time that we had fewer books in the market, but better books. It's all very fine for the author to have speaking fees and consulting etc., as a result of the book, but how many authors can really subsist on 12% of $10.
So yes, the pricing of e-books is not out of whack.
It's actually reasonably accurate. And the public is saying so. We don't need huge volumes of a book to be sold. All we really need is for the books to be valued more than a seven-minute goat curry. And for the reader to buy something of value. And for the author to be paid on the sole basis of the work he/she puts into the book.
We sell e-books at $99 (our cheapest e-book) and sell some at $299 (yes, it's an e-book). And we've sold enough of the stuff to take a three-month vacation every year from the year 2004, including this year (year of the recession, by the way) where we head off to the US and Europe (We live in New Zealand).

Pricing is not a matter of what some pricing guru states. Or thinks.
It's fluid. And dynamic.
And based on how a product is presented, it sells at a price.
The best way to devalue a book is to put it through a printing press and have it sold through the stores. The best way to increase the value of that very same product is to have it in a three-ring binder (or an ebook) and sell it to the public that wants it, and is willing to pay for it.
The e-book generation gets it.
Publishers don't.
Footnote: As a result of this insane book pricing policy, the only way a book can now enter the market is by conforming to the insane prices. No doubt many of us will have to bow to the fact that consulting, speaking etc., is indeed lucrative if your book does become well-known. But the fact remains. Most authors can't subsist on the book sales alone. And yet with e-books, they can.