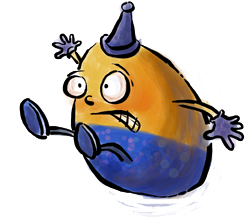 You ain't nothing but a hound dog.
Cryin' all the time.
You ain't nothing but a hound dog.
Well, it seems like that when you're trying to get testimonials, doesn't it?
You've finished your online course, or your offline seminar/workshop and now it's a royal pain trying to get the clients to give you a testimonial. You may get two or three clients that respond right away, but after that it's a grind to get the rest of the testimonials.
But there's a way to get almost 100% of the testimonials
And the way to do it, is to ask for your testimonial at a precise moment. And that precise moment depends on whether you're having a live event or an online course. So let's take bot scenarios one by one.
Scenario 1: Online course
Scenario 2: Live workshop
Scenario 1: When to ask for testimonials in an online course
Most of us would gingerly wait for a week or so to pass before asking for a testimonial. And yes, that's what we used to do as well. And all that gingerly waiting becomes a drudgery because you have to keep following up. So we decided not to follow up. We decided to make the testimonial and feedback part of the last week's assignment.
So the last week looks a bit like this:
Day 1: Post your feedback (Note: The feedback questions are given to the client)
Day 2: Post your experience/testimonial (Note: The testimonial questions are also given to the client)
Day 3: Say thanks and goodbye to your team/group.
You can see what's happening, right?
If you've made sure that your course has had a series of assignments, the feedback and yes, the testimonial becomes part of the structure. No longer do you have to chase, chase, and chase yet again. This ensures almost 100% (yes, there is always the exception) of your participants give you very detailed testimonials.
But this languid scenario changes dramatically with a live course
In a live course, you could indeed use the same concept. You could allocate about an hour of the live course to get testimonials from everyone. But that method of getting testimonials wouldn't always go down well with the audience.
They'd see you eating up a lot of their "workshop time" to get a testimonial. And if you wait too long, everyone is tired and wants to go home. And so you run into a whole bunch of issues.
But as you suspected, those issues can be resolved as well.
We use two methods to get testimonials.
Method 1: Getting testimonials in the breaks
With the use of a smartphone, a Gorilla tripod and a good microphone (like the Rode iXY) you can get amazing video testimonials from clients. And the way to get the testimonials is in the breaks. Breaks are the period before the workshop, after the day's events and the hour-long lunch break.
Start with existing clients first
If they've been to a workshop before, they're keener to give a testimonial earlier in the process. So you may start getting testimonials as early as the first lunch break. But waitasec, how can someone give a testimonial about a workshop when they haven't finished the workshop yet?
Correct, they can't.
And it would be unethical to give a glowing review of the workshop at the first break. So you focus on just one element of the workshop instead. Maybe just an insight of the morning. Or just an insight into how the workshop was conducted.
Then as you go through the day, you make sure others give their testimonials as well
The key factor is to make sure your workshop attendees book their time with you. Like planes circling an airport, they wait their turn. And this is a good idea to have clients in this stacking order. They see others giving testimonials and see the way you're asking questions. And so in turn, they're able to prepare themselves for your questions as well.
The best part of the day is usually the morning or half way into the lunch break
But if you finish the workshop early (and I always do) then the participants have a lot of time to hang around. This is when you get the rest of the testimonials as well. But what if you can't get to everyone? That's where the second scenario comes into play.
Method 2: The learning scenario
At the end of every day, we have a round of learning. This means that everyone gets a chance to share their learning of the day. If you're strapped for time, this may be the only chance you have to get a testimonial.
As the clients pass the microphone around, they not only give their learning, but what they thought was a very insightful moment (and why it was insightful).
Even if the client spends just 2-3 minutes talking about their insight, you get a 500 word testimonial. And it's all part of the workshop process; the learning process.
So what are the two bigs mistakes to avoid while getting testimonials?
The biggest mistake is lack of preparation on your part. This isn't some game.
You need a strategy. Whether it's participants on a live course or an online course, you need to plan this out well. And you need help, especially at a live event. You'll need someone to keep the noise level down. You'll need a helper or two, should things go wrong.
The key is to be prepared, make a schedule and get your participants to be part of that schedule. If you want almost 100% results, you can't put in 10% effort.
Yes, it's going to be tiring and frustrating at times, but mostly clients will be happy to help out, if only you ask for help.
Also it might seem like a good idea to skip some testimonials
I'd only do that if the client was a troublemaker or if I really ran out of steam and time. Most of the time you want to cover everyone for a simple reason.
When a client gives a testimonial, not only do you have third-party proof of your ability, but you are also getting the client to ratify that they made the right decision by attending your course or workshop.
This is a very, very important psychological step for the client to take and by not getting the testimonial, you're denying them this privilege.
So yeah, you know what to do the next time you have a workshop or course online
Go get those testimonials. All of them.
And quit being a hound dog.
=======
A few examples
Andrea, had been to our workshops before, so we could "corner" her, earlier
This was done at the end of the day. You can't see it, but there are about 10 other clients in the room watching this. And yes, waiting their turn.
Cheri had never been to our workshop, wasn't even on our list. And is a big introvert. So we had to wait until the end.
---
The Brain Audit is now available in many formats

1) You can get a physical book (directly from Amazon)
2) You can get the ePub/Kindle/PDF version
3) You can get an audio version
4) Or you can get the the more interesting (or should we say "most interesting") option The Brain Audit Kit.
Find out more Brain Audit Options
---