---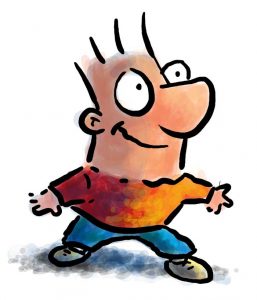 Why would clients trust you when you're new and you goof up?
This is an incredibly insightful question as clients can be skeptical. Yet, it's incredible how much enthusiasm and results can play a part. Find out how to get a bad start and still get great results.
Right click here and 'save as' to download this episode to your computer.
---
Thanks for this series. I have a question about the initial story.
Why do you think those 10 people bought despite your "not perfect" performance? And why did they show up in the first place?
Because repeat customers are great, but you have to sell something for the first time to be able to do a second sale, a third sale, and so on. 😉
The 10 people bought because they knew me.
That's the short answer.
However, that's an incomplete answer, because it's easy to say: Well, no one knows me. However, bear in mind that I was a new immigrant into New Zealand, so I didn't know anyone. When I joined the networking group, I got to know them all, one by one. And of the twenty people that showed up, ten signed up. They were the ones that knew me best and felt I could help them move forward.
In every situation, you're going to get a few people
The networking group I was part of, had 35 people. Out of those 35, we got 20 to attend. Out of those 20, about 3-4 might have been friends of friends. Those people didn't sign up for anything. The ones that did sign up were those that knew me. And I went with the first ten. I'm sure if I had another event, I could have gotten another set of people to first attend the session, then to sign up to the recurring class.
As I mentioned in another post, this method can be used even with a bunch of strangers
For instance, the cafe I go to had "barista classes". You'd go to one class, they'd then sign you up for several follow up classes. I went to a restaurant in the city and they served pasta, but they also have pasta making classes. And both starter and advanced. In short, the answer is to get the trust, give skill or information, or even get them to eat something, and you're more likely to get clients to come back. But you have to have the system in place, first.
---
When you say "they need enthusiasm and a result", do you mean a result you obtained or a result you promise?
They are very different when you are starting. The former is much harder, because since you are starting, you hadn't had clients yet.
---
To sell something—anything—you first need "enthusiasm".
Why? Because sales is a transfer of enthusiasm from one person to another. Without enthusiasm, you struggle to sell. Which is why if you tend to tell people how difficult things are, they never buy from you. In fact, they avoid you. But if you're really enthusiastic about a product/service, people buy on enthusiasm alone. Most clients can never know what they're buying.
I'm not saying "they don't know". I'm saying "they can never know". Even when the product is clearly spelt out. Let's say you're buying a phone. Or a car. Or a house. Your brain can only process a few details and a lot of detail is based purely on the enthusiasm of the purchase/ person selling the product. For instance, if you get to the sales page workshop that we're having. You may read the sales page.
But what are we really doing? How will it be done?
How much do I stick to the syllabus? Who will you be sitting next to? What kind of seating formation will we have? There are more questions than answers and they don't even relate to the workshop contents itself. So you can never know.
Clients will buy based on their need of course, but they could easily buy some similar course online at a tinier price. The reason why they make the journey is because of enthusiasm (the enthusiasm that has been transferred to them from me). But there's also the second aspect: results.
You can always guarantee results.
Even at the most basic level you can guarantee results. For instance, you asked why people came to the follow up events my first presentation of The Brain Audit was not very good. The reason was because they got a result. Before that evening, they didn't realise that there were seven items to tick off the list (the seven red bags of The Brain Audit). They also didn't realise that the problem was more important than the solution. Those changes got them to sit back and pay closer attention. And those are results.
When you look at the Headline Report on our site, that also delivers results. In 10 minutes you are able to write 3 types of headlines. It's not a headline course. It's not exactly headline university, but there are results. Starting out is not a barrier to getting results. You have to break down your big topic (e.g. everything I know about headlines) into something small that anyone can get, and deliver results.