---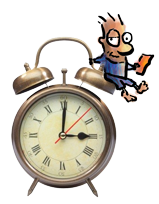 Marketing provides thousands of ways to get and keep customer's attention…
But you don't want thousands of ways. You just want a simple system that's effective. A system that has been tested for over 12 years and  got results. And most importantly a system  that you don't have to pull up a 675 page manual to even work out.
Announcing: The Brain Audit Kit + Special Goodies worth $158 (Valid until 12 May 2015)
The Brain Audit is the book that gives you a system
The Brain Audit is a step-by-step system that enables you to understand what's going on in the brain of your customer. It's a system that is based on a deep understanding of how our mind works, and why we do what do.
When you buy the Premium Brain Audit Kit on the 13th, 14th 15th, and 16th Sept. 2014, you'll also get "How To Identify The Right Target Audience For Your Business".
This book will give you an instant understanding on 
-HowYou Can Get Target Audience Wrong
-How Target Profile Works
-Persona Vs Person and more…
Take advantage of this special offer of The Brain Audit Kit right away. (This offer expires on 12 May 2015)
https://www.psychotactics.com/special/brain-audit-offer/
Regards,
Sean
P.S.Make sure you don't miss this offer. And make a decision, based on what you read.
https://www.psychotactics.com/special/brain-audit-offer/
(This offer expires on 12 May, 2015)